The more compact urban homes become, the more people resort to open floor plans. However, privacy is a constant concern in such cases. These dividers with jali designs may be the perfect solution to create zones of privacy and demarcate areas in your home. Take a look at some of our designs!
Jali Design #1: Delicate Web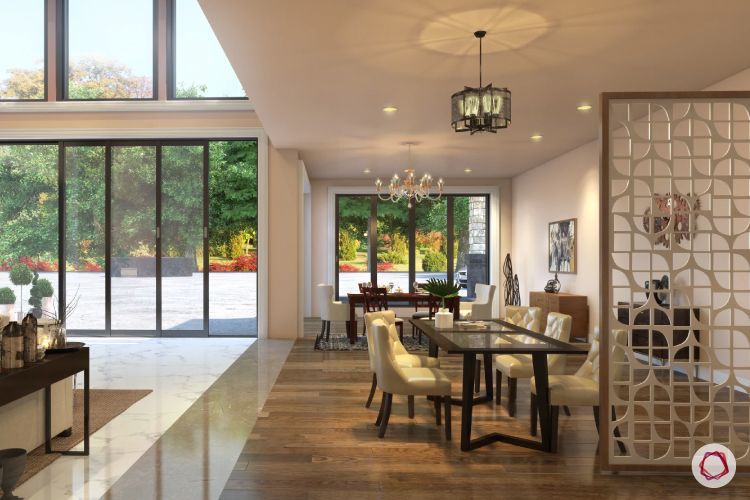 This ornamental jali design stands elegantly in the room like a stunning sculpture. While it melts into the background, the abstract lines also create a lovely web design that partially hides the dining from the foyer.
Jali Design #2: Cube Chemistry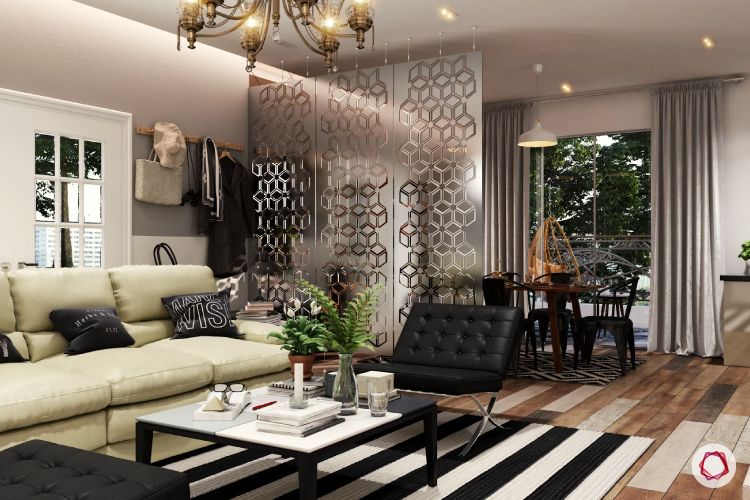 A beautiful cube design in this aluminium partition adds a dramatic element to the room while playing its role as a partition. The glossy finish lends a stylish feel and is definitely a conversation starter! Highly recommended for rooms with a monochromatic theme.
Jali Design #3: Traditional Twist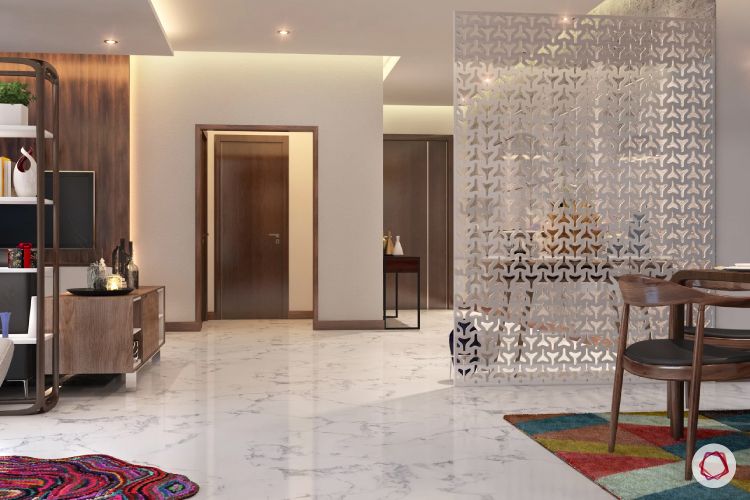 This intricate jali displays a traditional design, making it blend flawlessly into a traditional setup. The tiny motifs restrict the visibility towards the dining room giving lots of privacy. Alternatively, it can be used to demarcate the pooja room from the living room.
Jali Design #4: Wild Branches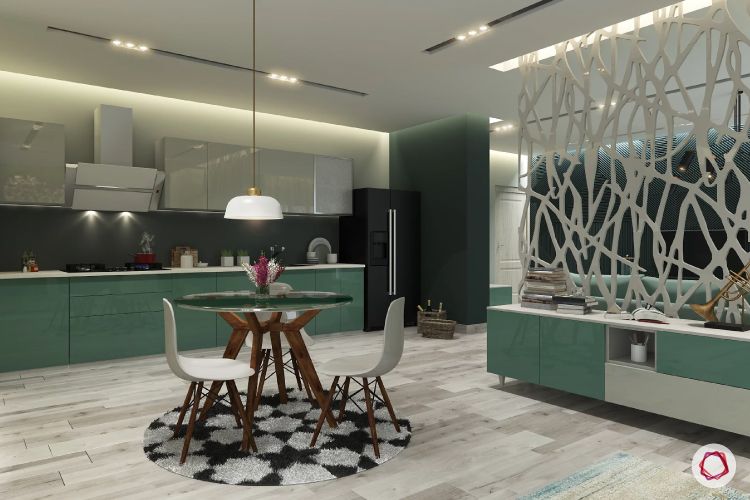 What's more exquisite than an abstract design to fit into your modern set up? This jali design not only separates the open layout of the house but also gives it a lovely edge.
Jali Design #5: Slider Charm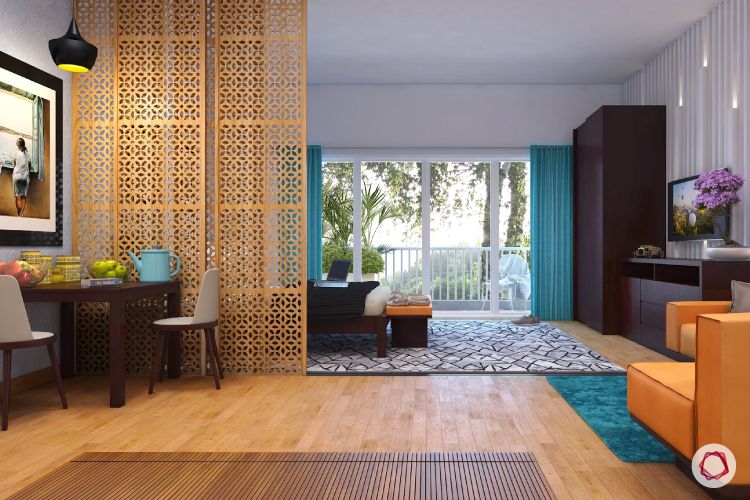 Make way for more space and privacy with sliding partitions. This delicate jali work adds a hint of glam to the room. This design is ideal for studio apartments where the bedroom and living room form an open space. So you can open up a space and close it as you please.
Jali Design #6: Pretty Patterns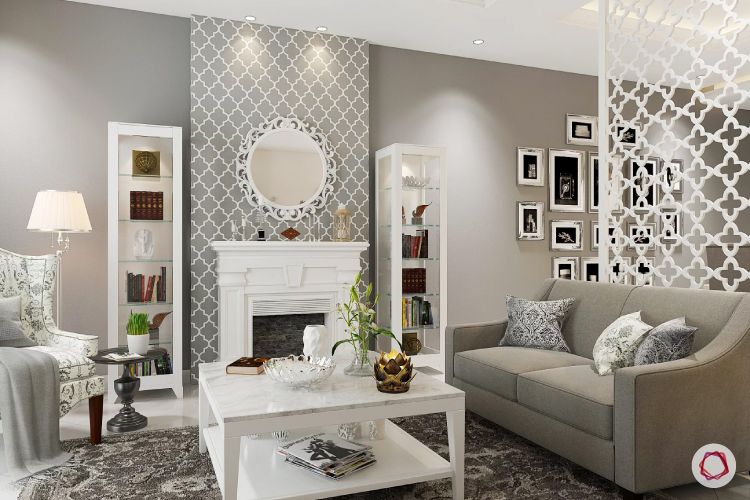 This jali design is eye-candy for all your guests. The graceful patterns exude a calm and invigorating effect along with the neutral, angelic theme of the room.
Jali Design #7: Simple & Sleek
For those who love simple designs, these floral motifs are a great way to add pattern to the room. This design effortlessly conceals the rest of the house away from visitors' eyes.
Jali Design #8: Joy of Geometry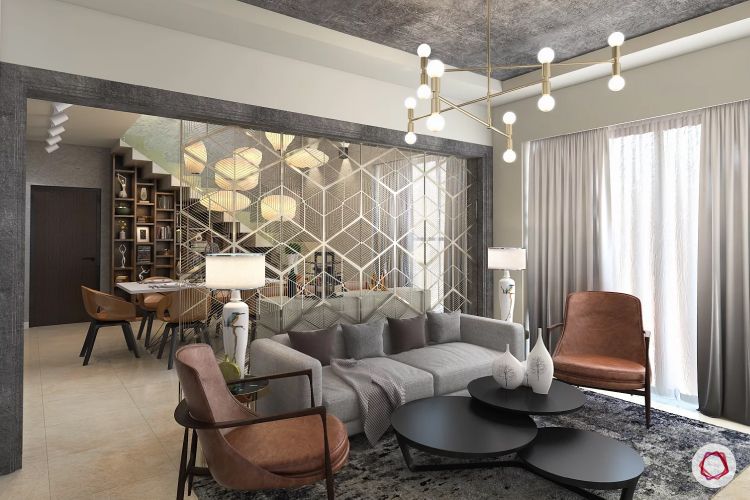 Geometrical designs in the jali dividers give your home a dashing appearance. The delicate leaf-like details can enthral your guests while giving you the privacy you are seeking.
Jali dividers not only give your home a break from monotony but can also make your home stand out from the rest. Let us know which is your favourite design!
— editor@livspace.com