Spruce up just about any corner of your home with the right daybed and a few nifty decorating ideas
Used as a couch during the day and as a bed at night, the space-saving daybed is easy on the pocket and can transform your home. Introduce this versatile piece to create a reading nook in your library or home office, or a spot for overnight guests to rest, or as extra seating during gatherings. With these foolproof decorating ideas, the multi-tasking sofa-bed can instantly become an oasis of comfort.
1. Herbage Highlights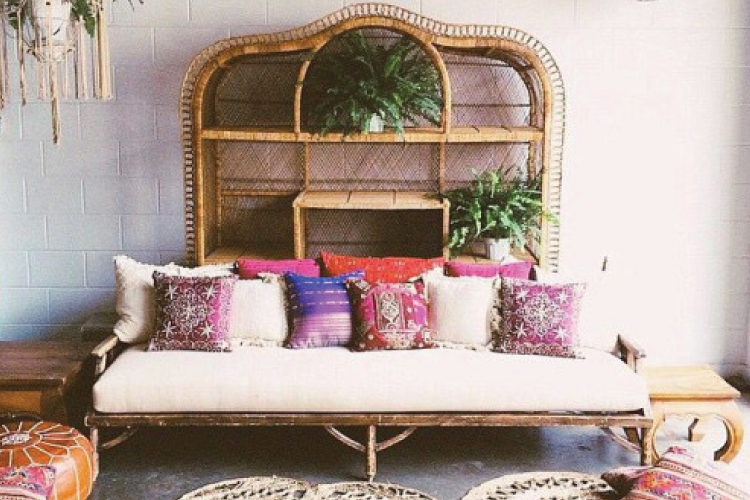 Source: Bohemian Homes
Nothing infuses vitality into a setup like potted plants and shrubs. Marry this to an eclectic  mix of bolsters and cushions to create a scenery akin to a colorful garden. Ferns and succulents are low-maintenance and can either be stacked on a shelf behind the daybed or hung above. This relaxing setup works well in spaces that receive lots of sunlight.
2. Mirrored Beauty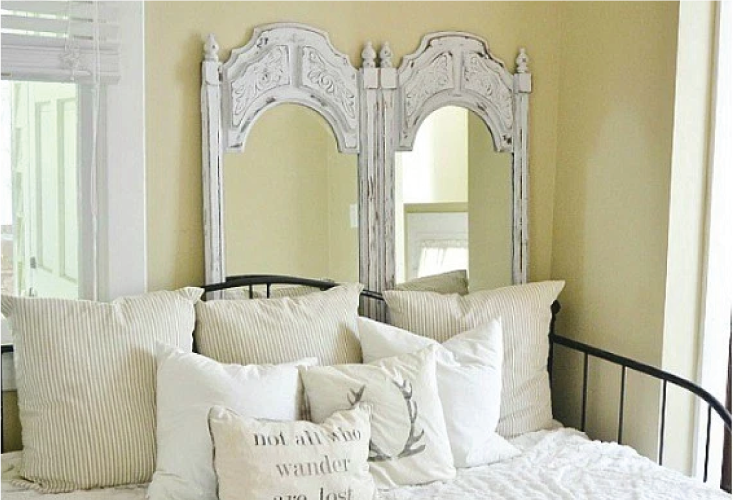 Source: Lizmarieblog
A mirrored back does well to frame the daybed area and casts a soft glow. Mirrors also help add depth, making small spaces seem larger. You could either position your sofa-bed under a wall mirror or place it in front of a standing piece. The latter is a great way to carve intimate corners in an open-seating arrangement.
3. Dreamy Canopy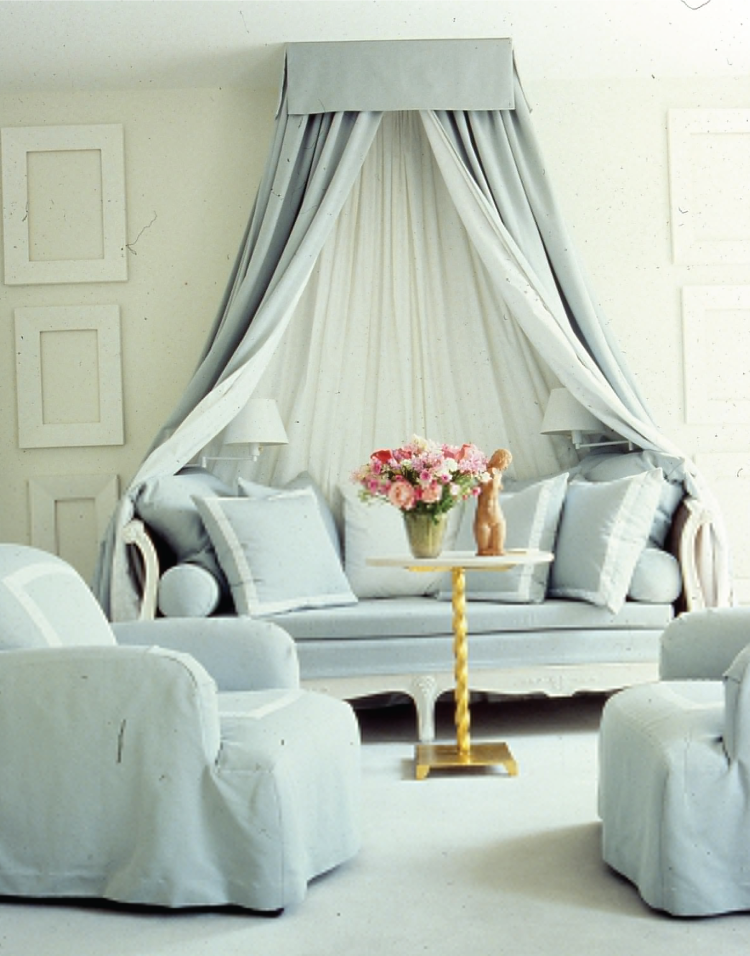 Source: MyHomeIdeas
A dreamy, whimsical canopied top over the sofa-bed is not only appealing but also softens the entire space. An ethnic twist on the mosquito net, it infuses a sense of wonder in kids' bedrooms and makes sleepovers an instantly fun affair. For adults, it creates a calm ambience to curl up with a book or get lulled to sleep. This clever design can be used both indoors and outdoors as the draperies help regulate light.
4. Striking Four-Poster
Source:_Ana-white.com
The conventional four-poster daybed is not only dramatic, it's a stylish alternative to mainstream daybeds. When draped, this cozy cocoon provides privacy and becomes an ideal place to unwind outdoors. However, unlike their 14th-century counterparts, today's beds need not always stay draped and when bare celebrate its structure and form. If you would like to accommodate a four-poster in a small space, it's light and airy form would effortlessly make a statement without adding to the visual clutter.
5. Swinging Splendour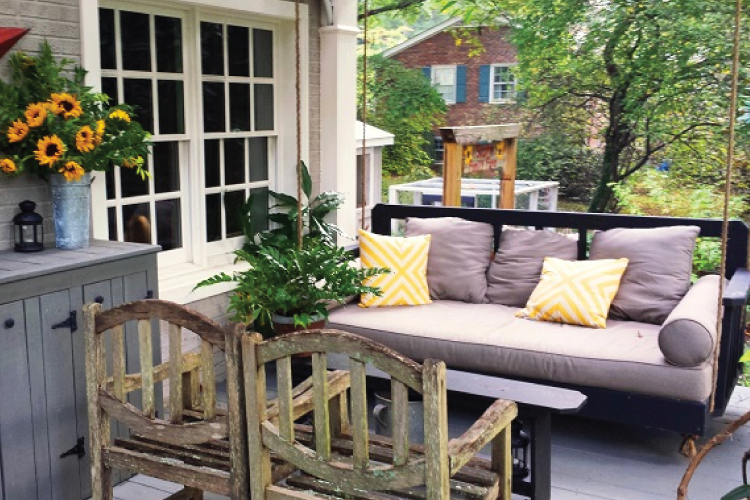 Source: RedeemYourGround
A hanging sofa-bed for reading, napping and conversations makes for a charming vignette that promises to inspire a lot of smiles. With wind chimes or lamps around this floating island of comfort, enjoy a quiet, romantic evening.
6. On The Go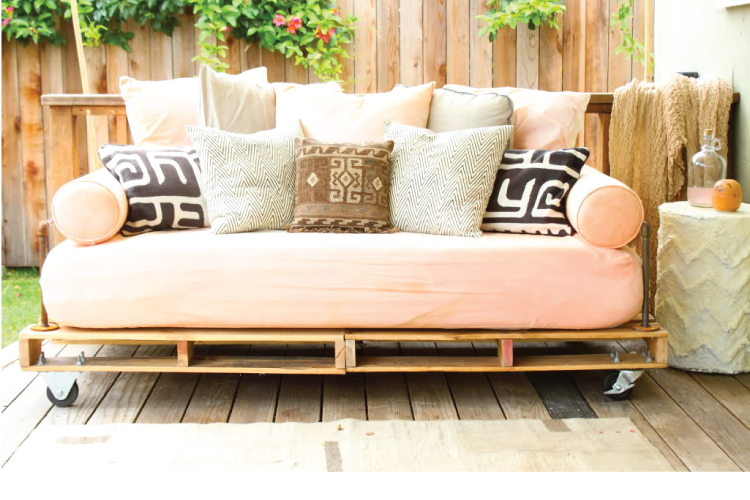 Source: PrettyPrudent
Give your daybed a set of wheels, and it's now ready to follow the crowd. Made specifically to roll around for different occasions or seating arrangements, this mobile sofa-bed encourages a constant change of linen and pillow covers to match the setting it needs to fit in.
7. Go Backless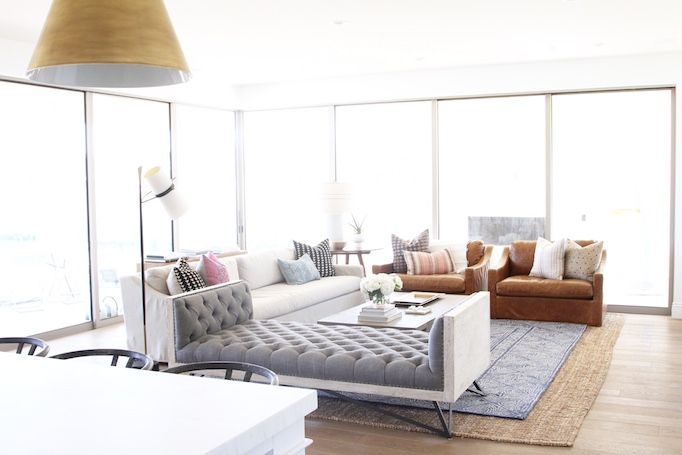 Source: Beckiowens
Have a splendid view to the outdoors or a stunning centerpiece you want to show off? Then backless daybeds are your answer. They do not block the view and allow longer sightlines.
8. Smart Storage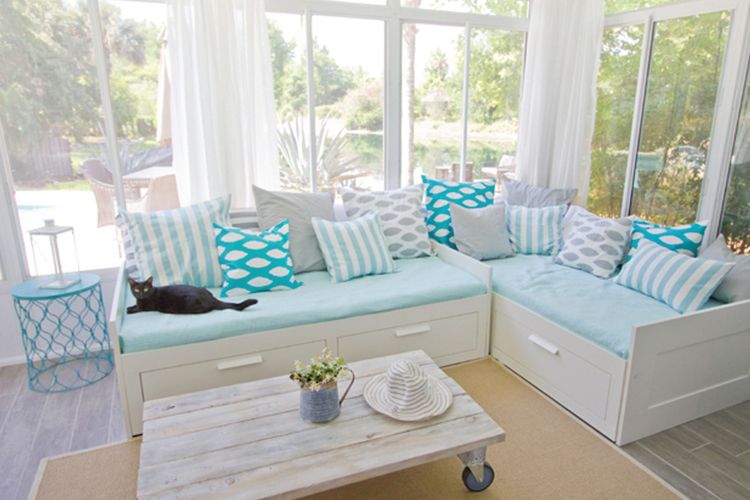 Source:SweetHarmonie
A household that needs plenty of storage can do away with sofas altogether and opt for daybeds instead. Get rid of unsightly clutter like toys, extra blankets, magazines and more. Storage options today are available in many stylish iterations: pull out drawers, attached sideboards or open storage slots that hold wicker baskets. Alternatively, if you prefer concealed storage, then skirted slipcovers do the trick.
These eight daybeds undoubtedly epitomize ample leisure time. Whether with an ethnic bend to it, a sheer canopy around it or a hand distressed finish, is entirely up to homeowners. However, one cannot simply deny the boundless benefits sofa-beds offer.