What do Mumbaikars want even more than seats on a local train? Space would be a resounding answer. As the island city grows every day, so do the property rates. Thus, the houses tend to shrink in size as it's really hard to keep up with the sky-rocketing realty prices. While the average size of a 2BHK in other metro cities would be around 1,000 to 1,200 sq. ft., in Mumbai, it would range between 700 to 800 sq. ft. But the indomitable spirit that the city is famous for conquers this problem too! If you need space-saving ideas for small flats, look nowhere other than aamchi Mumbai!
We caught up with some of the popular Livspace interior designers in the maximum city to find out their preferred space-saving hacks. 
Space-saving Ideas for Small Flats in Mumbai #1: Break Down Walls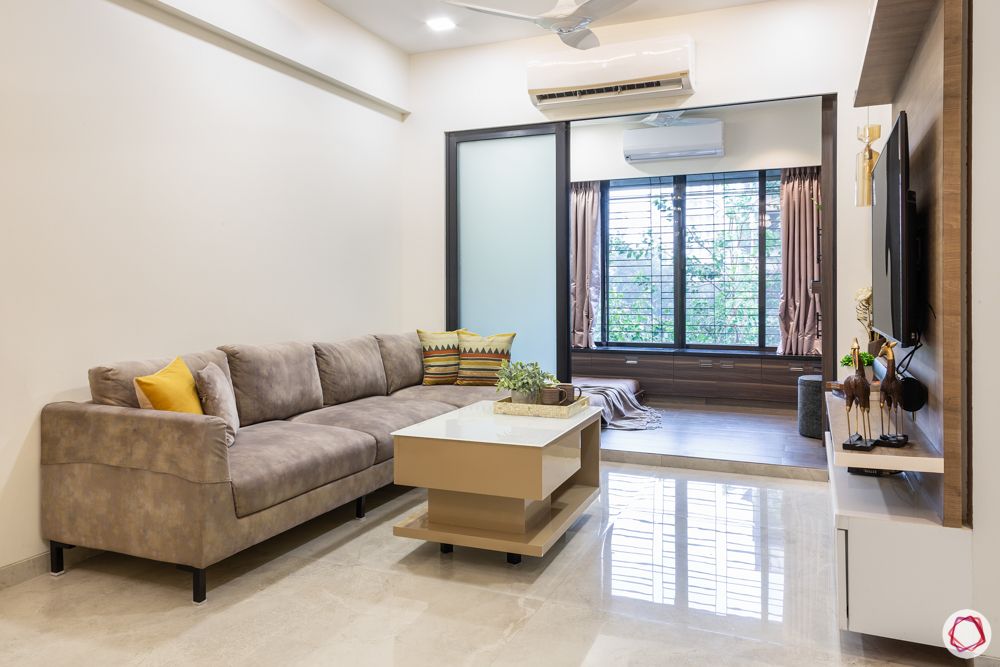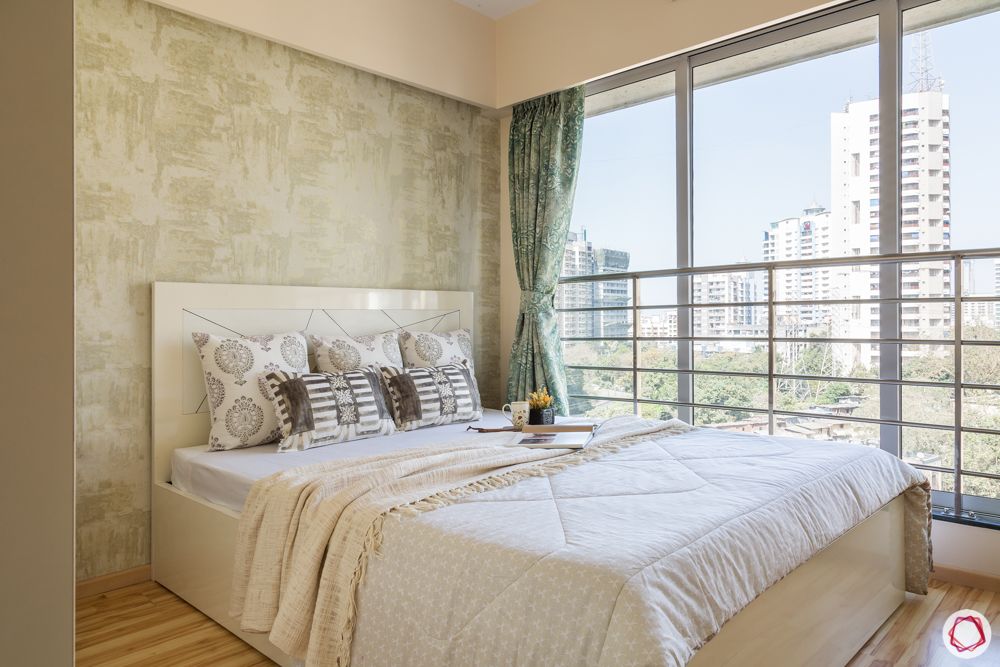 Space-saving interior design is not just about buying the right furniture or choosing the best colours. At a very basic level, it is about having the best possible layout in the available space. So Mudit Chhajer, one of our designers in Mumbai, tells us that he always recommends civil iterations for compact apartments. The idea is to absorb all the dead spaces into the home to make it look larger. 
These civil changes typically include tearing down walls to include a slim balcony into the bedroom or integrating the utility area into the kitchen. Sometimes, balconies are enclosed to create a playroom for the children or a cosy study. 
Space-saving Ideas for Small Flats in Mumbai #2: Choose Open Layouts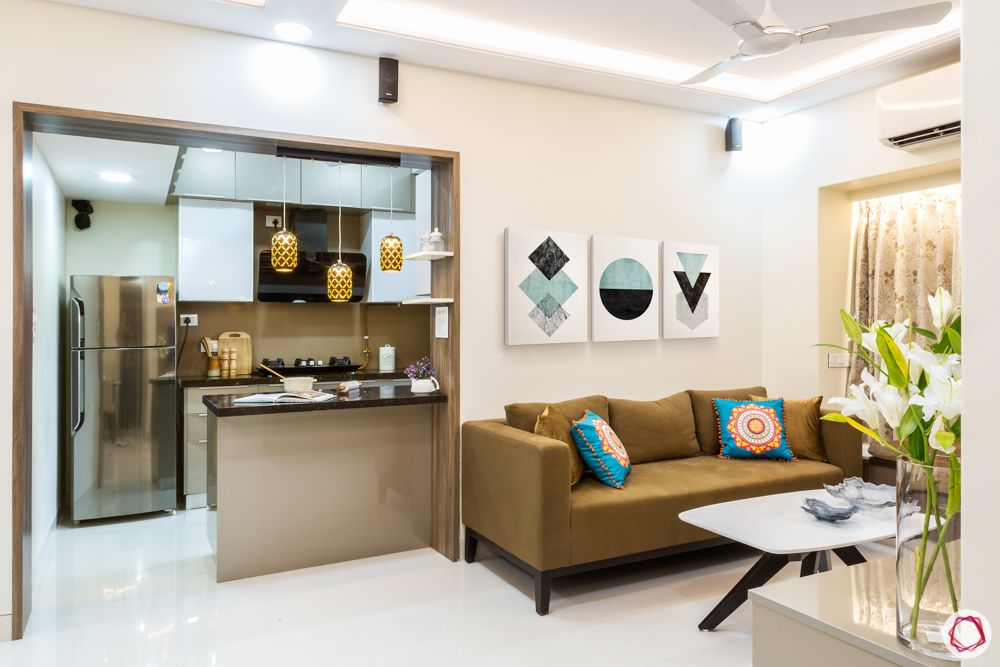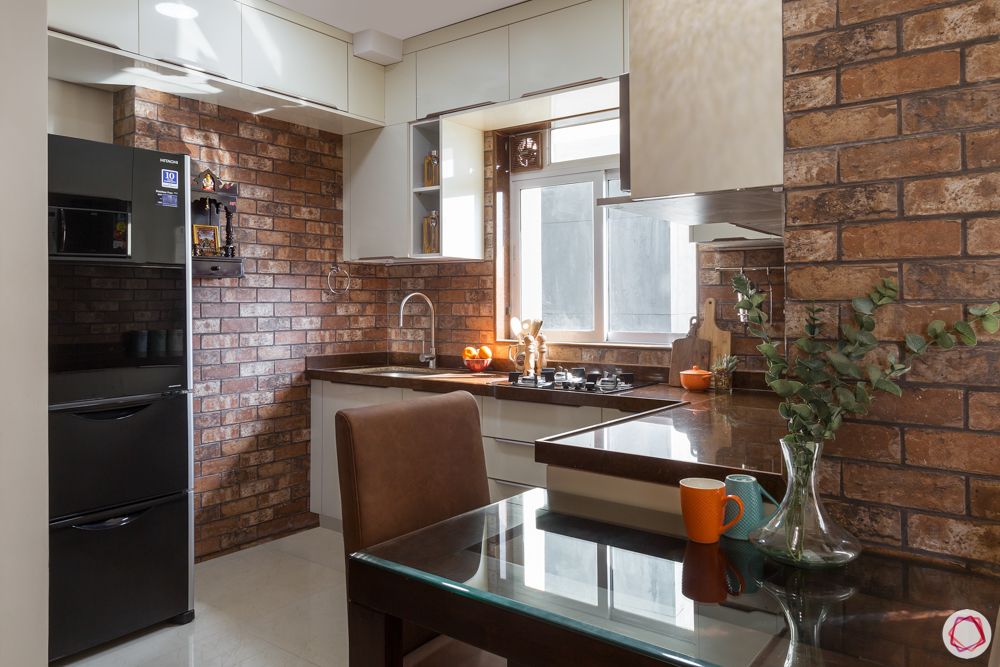 In the same vein, open layouts are a tried and tested solution for space crunch, particularly in living rooms. Opening up the kitchen also opens up extra space in the living area, making it look more spacious. Most of our designers attest the fact that homes with very small living areas, should have open kitchens. Sometimes, opening up the kitchen allows them to add a dining setup in an otherwise cramped living room.
"Sometimes walls between two rooms can be torn down and small utility cabinets can be built inside walls to save space. This eliminates obstructions and also makes the space appear larger. In addition, concealing dead storage spaces with stylized mirror shutters makes it look like a wall treatment and makes the space appear bigger. These design hacks are quite useful for compact Mumbai homes."
Poorna Kamat, Interior Designer, Livspace
Space-saving Ideas for Small Flats in Mumbai #3: Design Around Essentials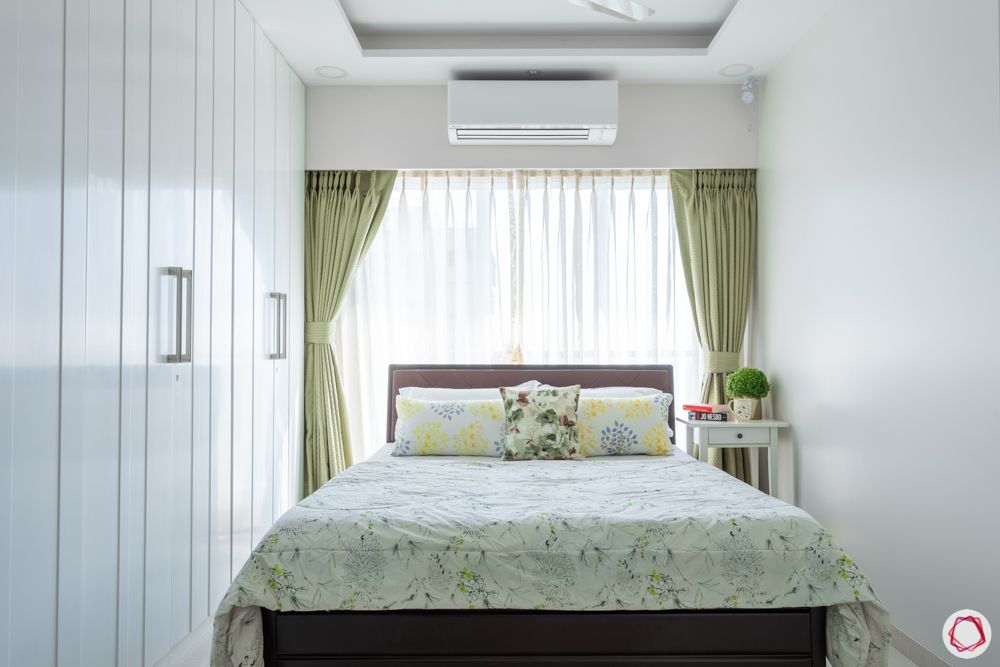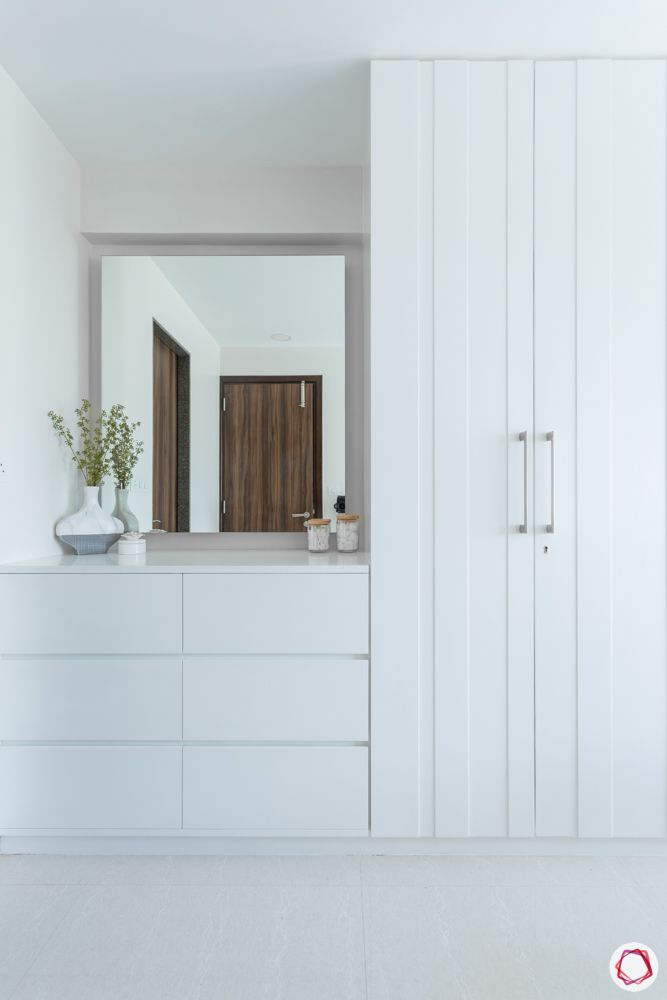 When space is limited, you need to get your basics right. Livspace designer Ritika Parab tells us that when she encounters a really small bedroom, she fits in the essentials, namely bed and wardrobe, first. The bed has to be placed against the most appropriate wall in the bedroom with some visual effects or wall treatments behind it. For the wardrobe, designers usually pick a full wall without doors to utilise the entire space. Once these two basics are taken care of, they design the other elements like shelves, dresser etc. around it.  
Space-saving Ideas for Small Flats in Mumbai #4: Stock up on Storage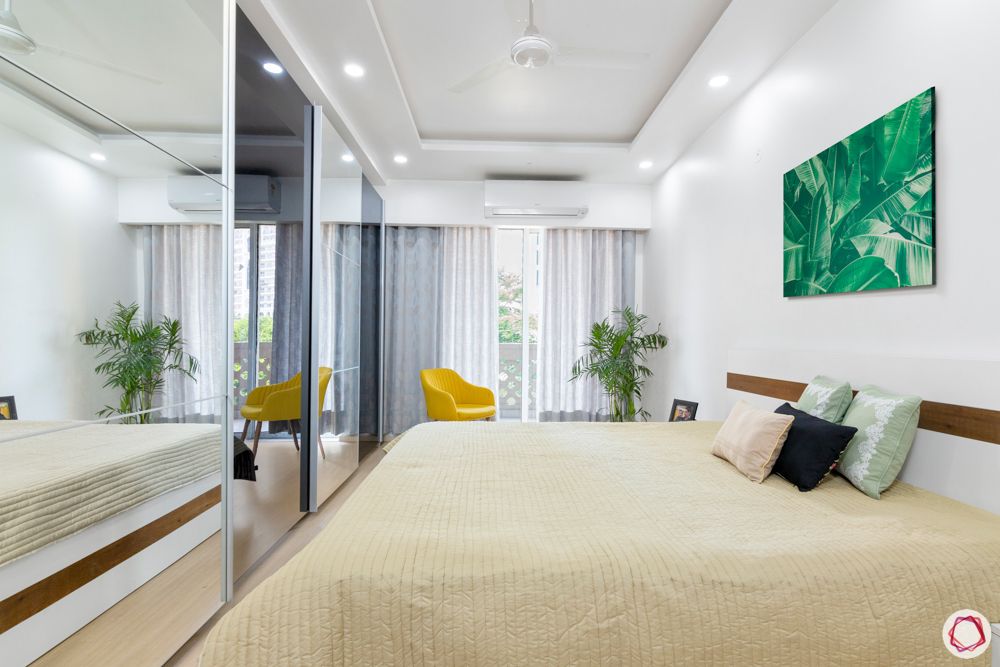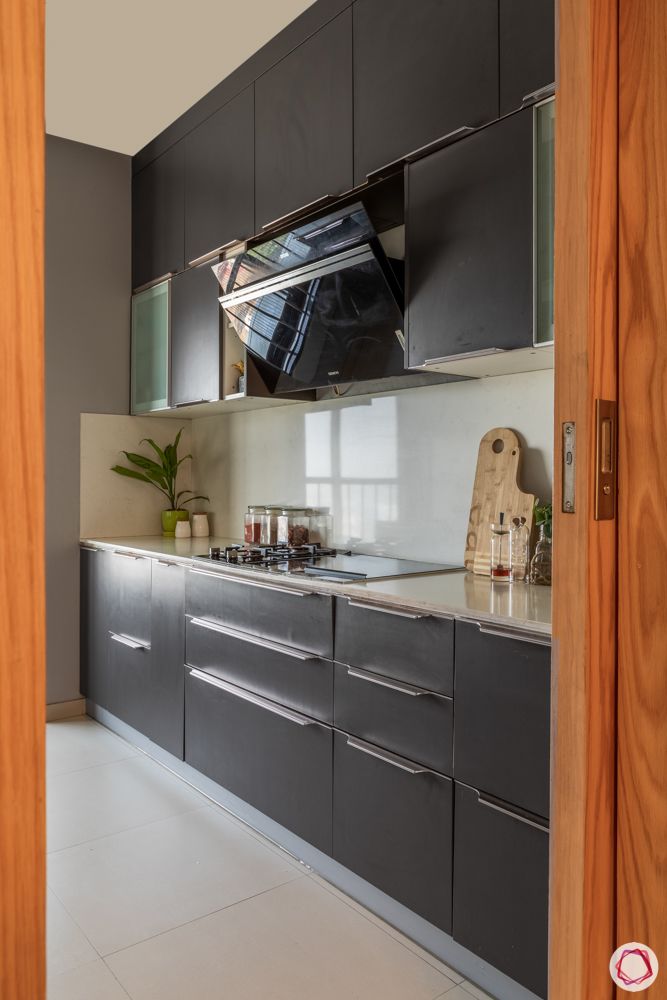 There are two kinds of homeowners: the stockers and non-stockers. The stockers prioritise storage while the second category of people opt for open space over storage. In Mumbai, where space is scarce, stockers take the lead. And as floor space is limited, designers must look upwards! Vertical storage with tall units and lofts in the kitchen is a common way to utilise dead space. End-to-end wardrobes are the norm. Moreover, some designers cast wardrobes into niches with the help of some smart civil changes.
"Most of the homeowners in Mumbai are very particular about maximising storage as space here is very valuable. We have an assortment of vertical storage designs that utilise the entire space from floor to ceiling. In fact, we design the false ceiling in such a way that it does not reduce the ceiling height substantially."
Hansika Mota, Interior Designer, Livspace
Space-saving Ideas for Small Flats in Mumbai #5: Stick With Whites & Neutrals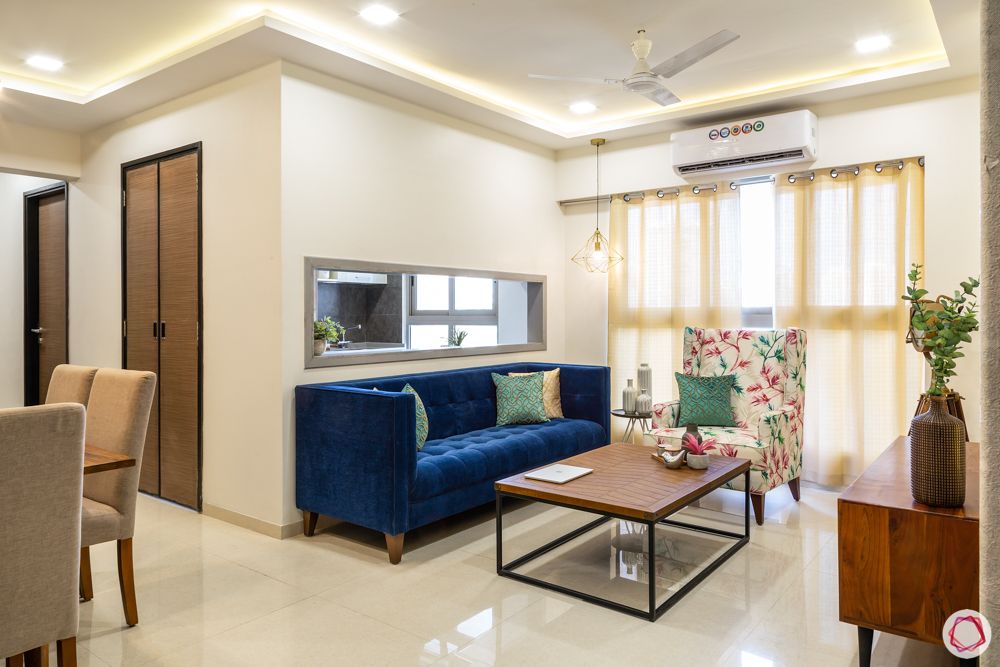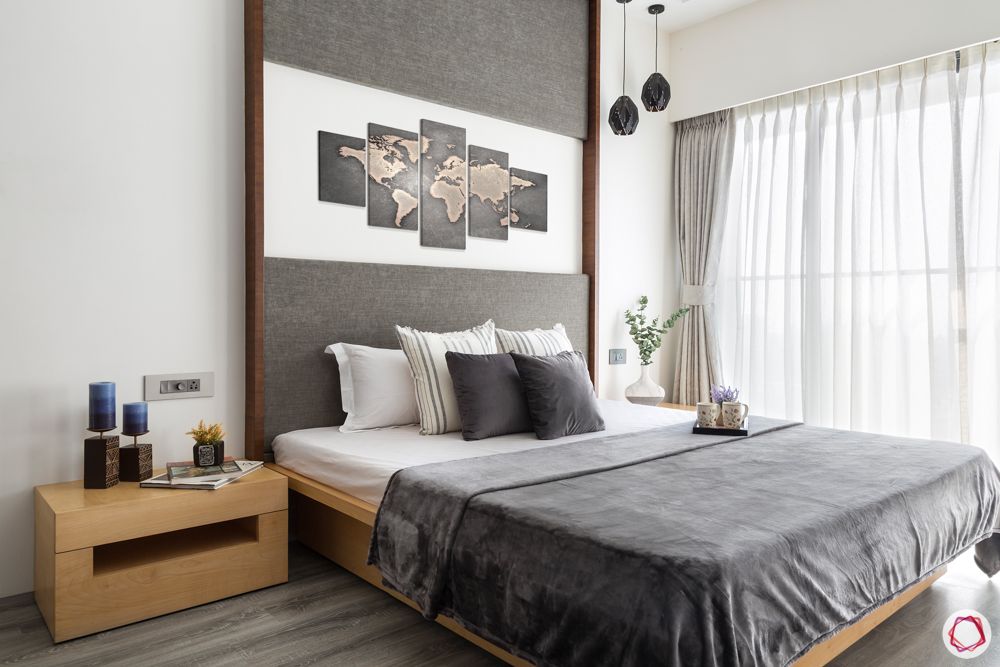 It is a well-known fact that whites and neutrals tend to open up space. Hence, using these colours is one of the best space-saving ideas for small homes. Our designers seem to agree that Mumbai homeowners go easy on wall treatments. Bare walls in various shades of white is the preferred style in the maximum city. And in case the family fancies wallpapers, they opt for beiges or browns. This provides a neutral backdrop for designers to work the space around in the best possible way. 
Space Saving Ideas for Small Flats in Mumbai #6: Pick Foldable/Custom Furniture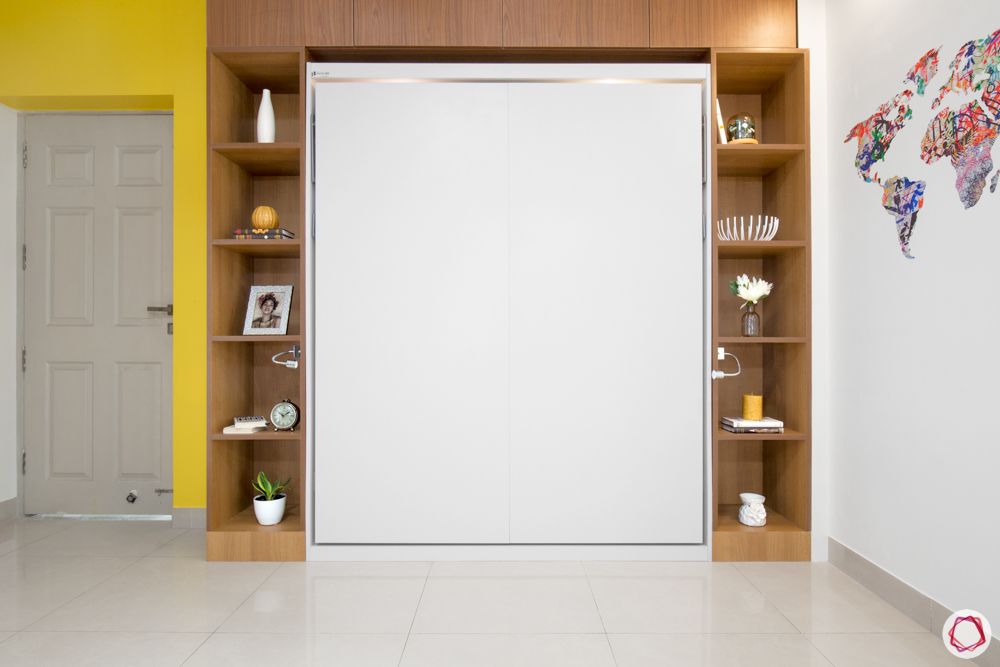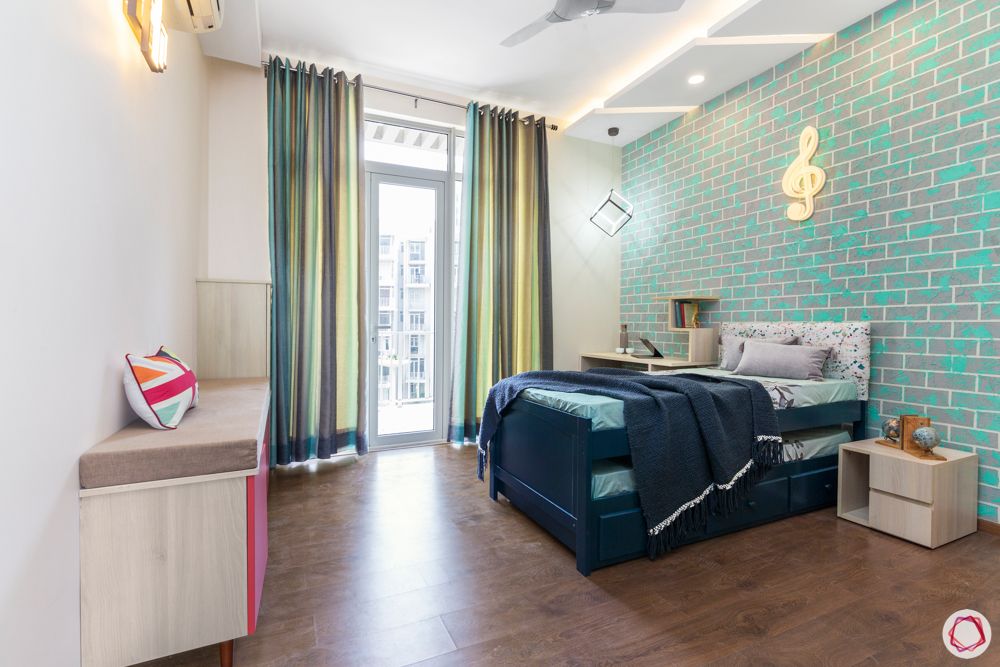 Multi-functional furniture or foldable furniture are always a part of space-saving designs. The trick is to identify furniture that is not in use all day. For example, the dining table and kids' beds are ideal candidates for foldable furniture. Living rooms in Mumbai are notoriously cramped. The perfect solution would be to have a foldable dining table that can be stowed away after meal times. In a kid's bedroom, the bed is not in use all day. A foldable bed can open up extra space for playing.
Apart from foldable furniture, custom pieces also help optimise space-saving interior designs. If a bed or wardrobe is built to fit a particular space, you can be rest assured that not even an inch is being wasted. Moreover, you can add useful features to your furniture like pull-out beds.
"In Mumbai, we have designed 2BHK homes under 600 sq. ft. Foldable and custom furniture makes it possible to design such small homes with great functionality. Moreover, I personally favour whites and light wall colours because they give the home a seamless look."
Sagar Sawant, Interior Designer, Livspace 
If you found these space-saving ideas useful, also explore Mumbai Meri Jaan: Hottest Decor Trends of the City.