Indian interior design is replete with rich motifs, patterns, colours, and a vast variety of fabrics, artwork, and furniture. When you incorporate facets of your unique lineage and heritage in your home, you foster a sense of belonging and connection with your roots. Here are some quick ways to add an Indian touch to your home through traditional interior design. Moreover, you won't have to shell out big bucks either!
Traditional Interior Design Tip #1: Wallpaper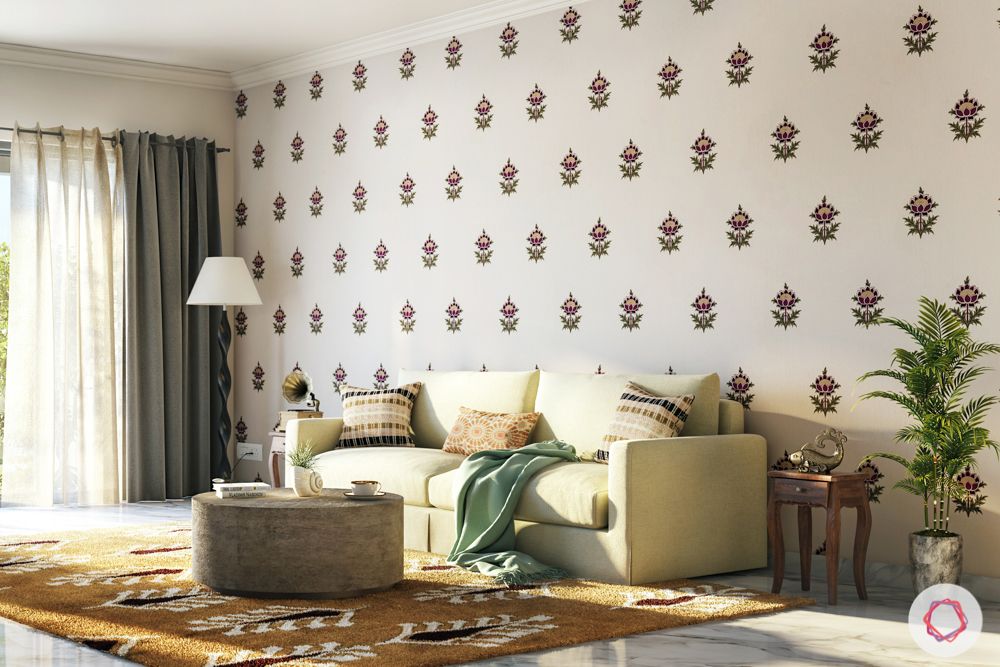 Choose from a wide range of bold kalamkari prints in muted background colours. You can also check out woodblock printed wallpapers, Madhubani, Rajasthani style paint work, or chintz, to give your home a quick Indian makeover. Opt for motifs that carry cultural and religious symbolism such as the Indian paisley, or mandalas. Shades of ochre yellow, and burnt orange, a hallmark of Indian interior design, are also perfect options.
Traditional Interior Design Tip #2: Soft Furnishings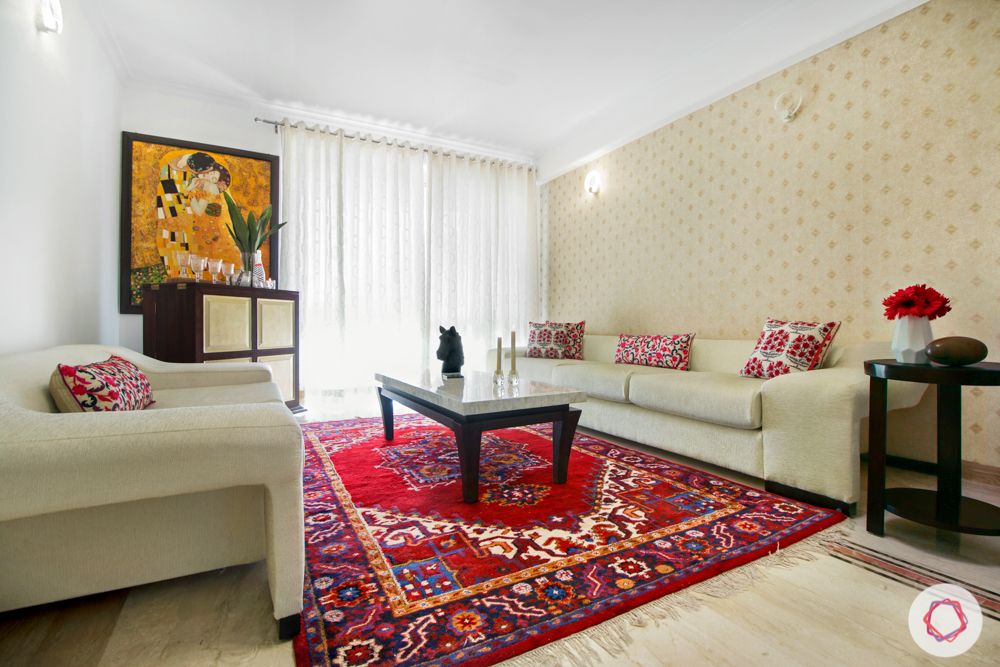 Dial up the ethnic quotient of your space by reimagining soft furnishings. Pick out cushions, accent pillows, rugs, and curtains sporting Indian prints. Lustrous silk, intriguing ikat with its uneven painting, or hand stitched embroidery and patchwork offer rich textures. What's more, they all have their own charm. Choose bright colours such as startling blue and pink for the accents, and balance it with neutral toned furniture coverings. Furthermore, you can convert old sarees or dupattas into a table runner for that extra vibrance, bathing your home in Indian aesthetic.
Traditional Interior Design Tip #3: Artwork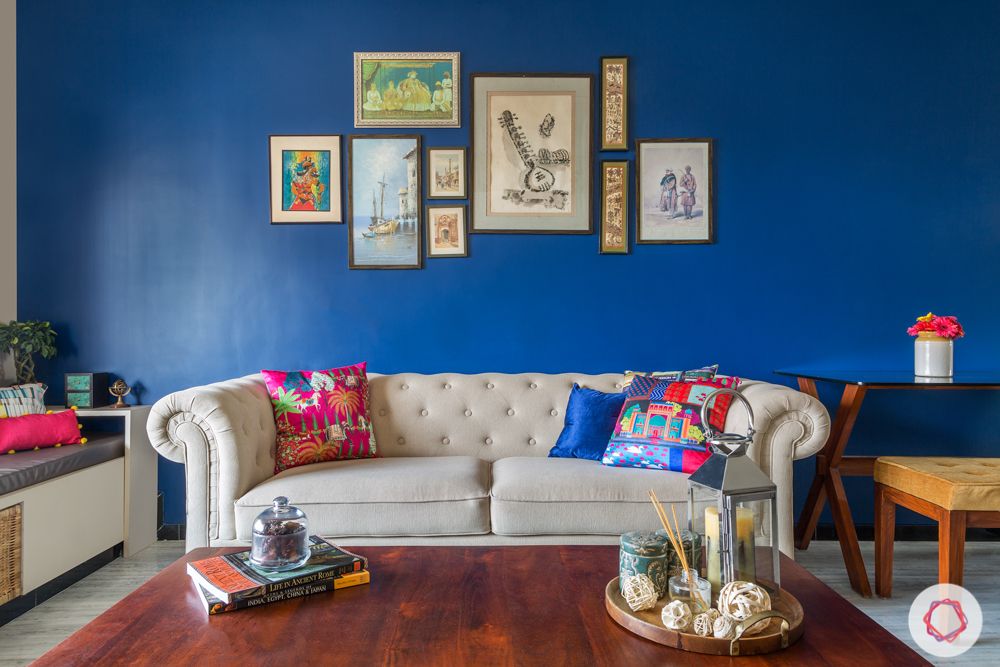 Modern Indian art is diverse and iconic. The likes of Raja Ravi Varma, Jamini Roy, and Amrita Sher-Gil, all bring their unique vision and expression to the subcontinent's stories and its movements. Madhubani, Warli, Gond tribal art, and textile art are refreshing alternatives. On the other hand, Tanjore painting with its rich layers and embellishments is a popular choice in classical Indian art. Above all, pick a style and story that speaks to you, and turn it into the centerpiece of your home. Alternatively, you can also use brass or terracotta sculptures to complete the traditional interior design.

Traditional Interior Design Tip #4: Lighting With Ethnic Details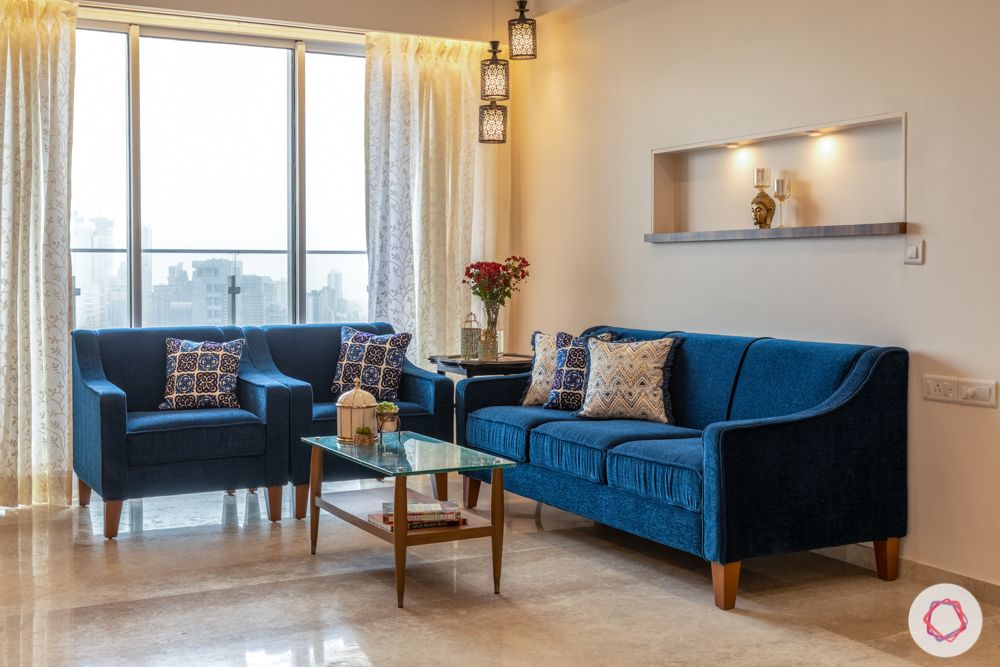 Create a look that is offbeat and nostalgic with traditional Indian pendant lighting. Brass hanging diyas with peacocks and other religious motifs are classic choices. If you want modern yet desi statement lighting, pick an etched bulb holder, which leaves beautiful kaleidoscopic patterns. Pendant lights that mimic the traditional mantled paraffin lamps are also a great take on Indian interior design! Find the right lights to brighten up your home, desi style.
Traditional Interior Design Tip #5: Decorative Elements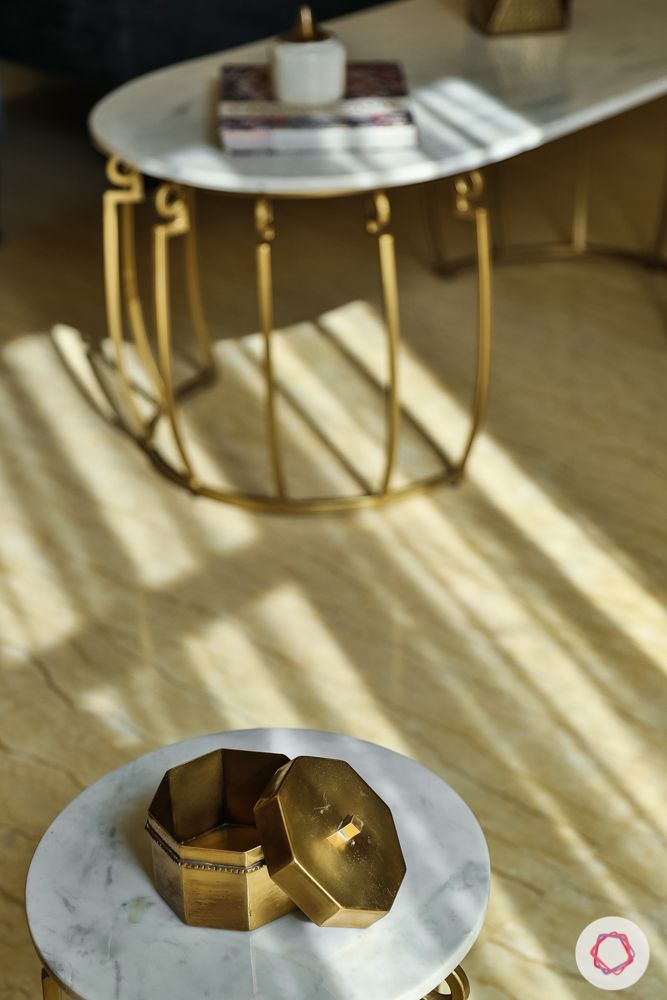 Decorative knick knacks and accessories are a staple of Indian interior design. Indian handicrafts like brass and terracotta figurines, hand woven baskets and crochet wall hangings have made their place in our interiors. Also, diyas, lamp holders, pots, boxes made of carved wood or engraved marble, bells, add to the charm of a home. Finally, you can alternate wooden and metal tones, and introduce layers and textures with colours and fabric for a completed look.
Traditional Interior Design Tip #6: Decals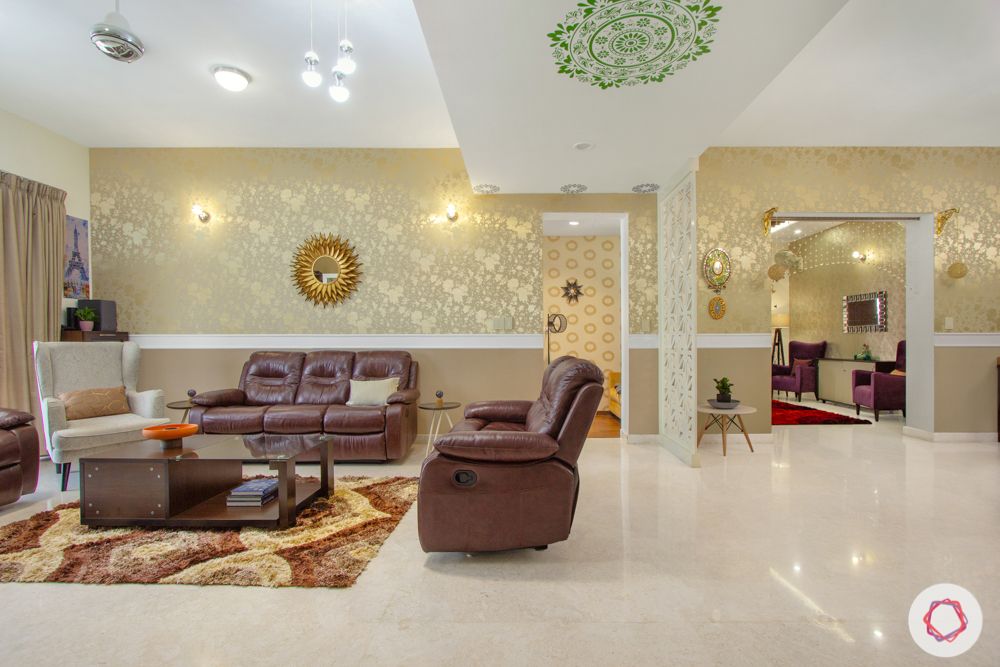 Decals are very affordable and easy to lay your hands on. And guess what? They are not permanent either. So you can get rid of it whenever you are bored. What better way to add a touch of Indianess to your home? Most importantly, pick pretty decals portraying intricate patterns; they look particularly elegant on ceilings.
Traditional Interior Design Tip #7: Upholstery With Indian Prints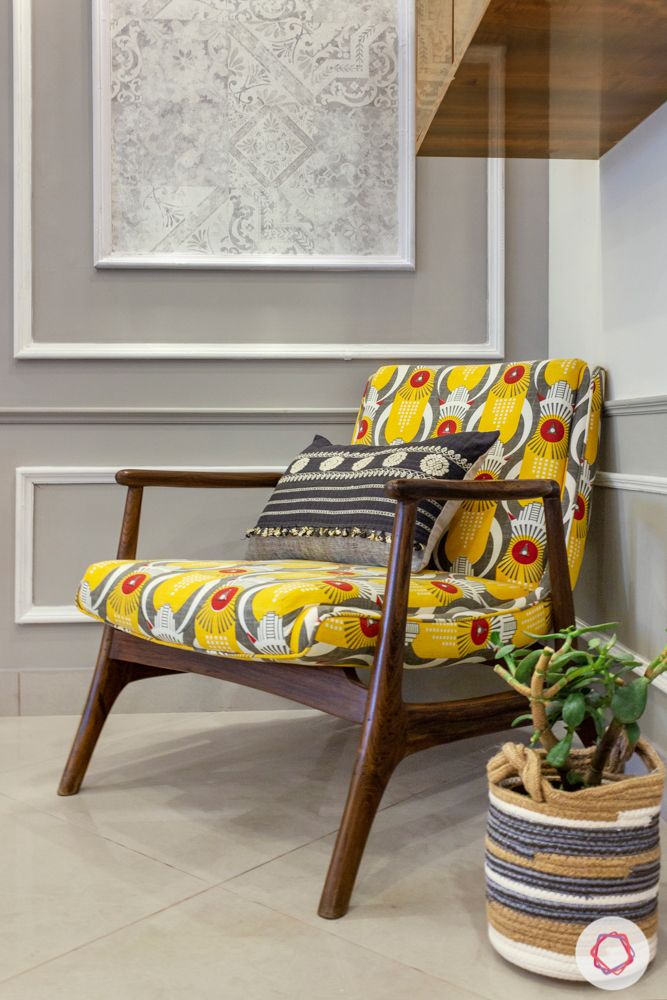 There is nothing quite like having bright and bold prints to bring in some regional flavour into your home. Pick fabrics like ikat or kalamkari that have a very ethnic appeal. Above all, use them for the upholstery in your furniture pieces, and see how your home changes subtly!
Indian interior design is truly colourful in its variety and detailing. If you are considering a home inspired by traditional interior design, we hope this helps you get started!
If you enjoyed reading this article, also check out Get the Traditional & Timeless Look for more home decor ideas.
Send in your comments and suggestions.