Kitchen designs depend on the layout of each home. For well thought-out layouts, a U-shaped kitchen is quite popular and can give you plenty of storage space. Take a look at these looks we've curated for you, which will come in handy if you're building a new home or remodeling your old kitchen.
U Shaped Kitchen Design #1
If you're more of a minimalist, this kitchen design would suit you. Done up in white and grey, the backsplash also plays match with the theme. There's space for all your needs, including a breakfast counter, to grab a quick bite.
U Shaped Kitchen #2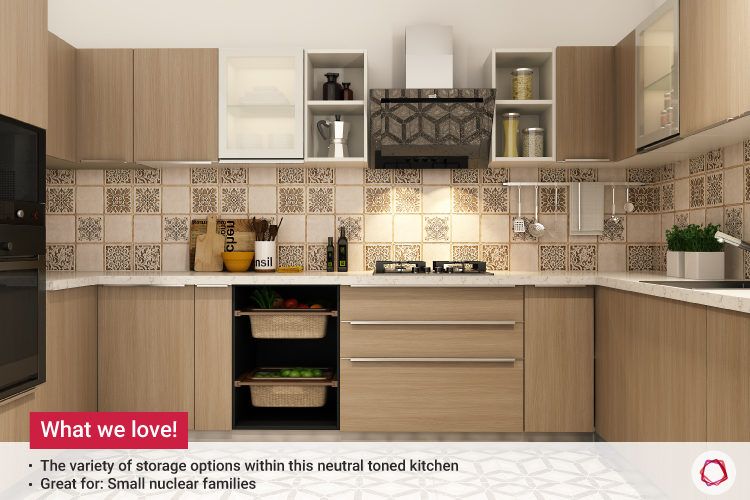 We love the wooden grains in this kitchen as it suits almost every design sensibility. The dedicated zones for appliances, vegetables and frequently accessed condiments are to die for!
U Shaped Kitchen #3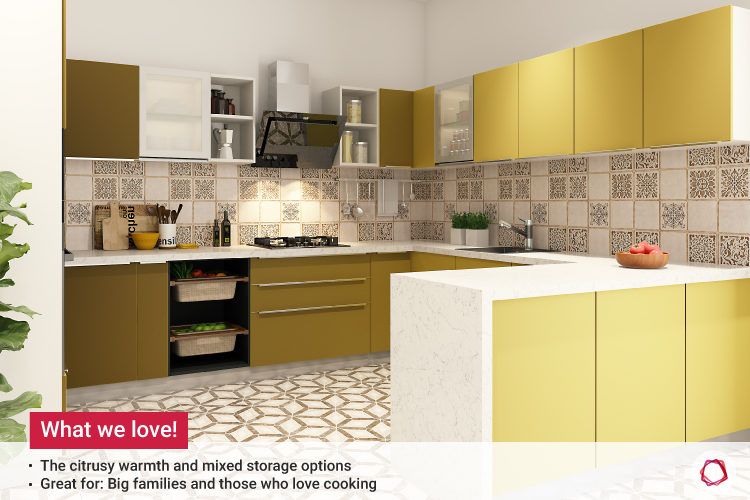 Plenty of counter space for your culinary experiements, and dedicated zones for every storage need, this kitchen design is a must-have!
U Shaped Kitchen #4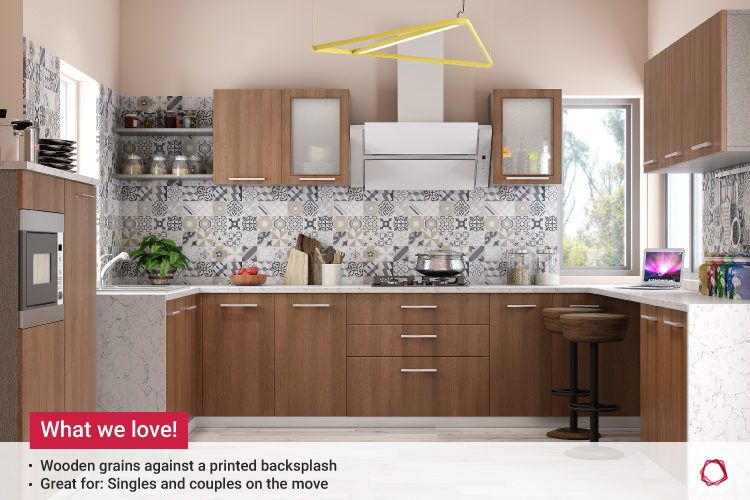 This kitchen design is compact, but highly functional. You'll find space for all your condiments and appliances in this layout.
U Shaped Kitchen #5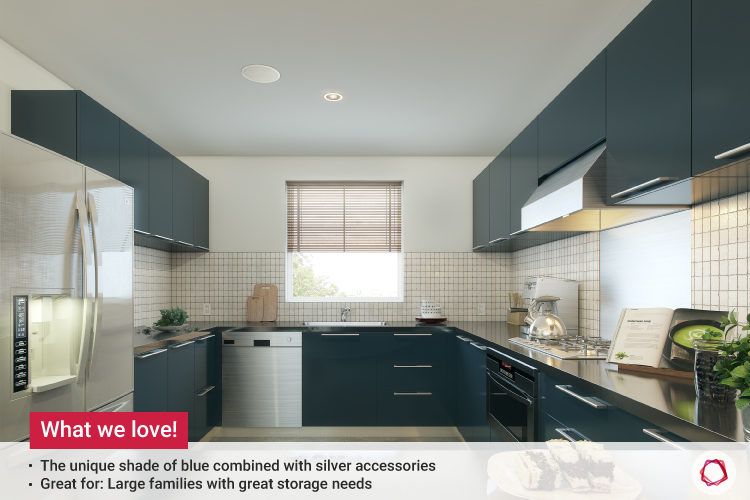 This spacious layout makes the most of natural light and is easy to maintain. There is plenty of space with overhead and bottom cabinets.
U Shaped Kitchen #6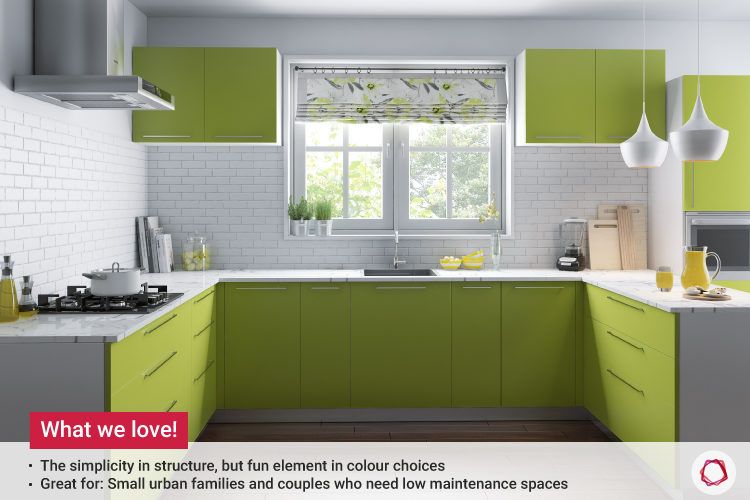 This is a highly practical design, while being warm and welcoming. You can also create a small breakfast counter for a quick bite of muesli in the morning.
U Shaped Kitchen #7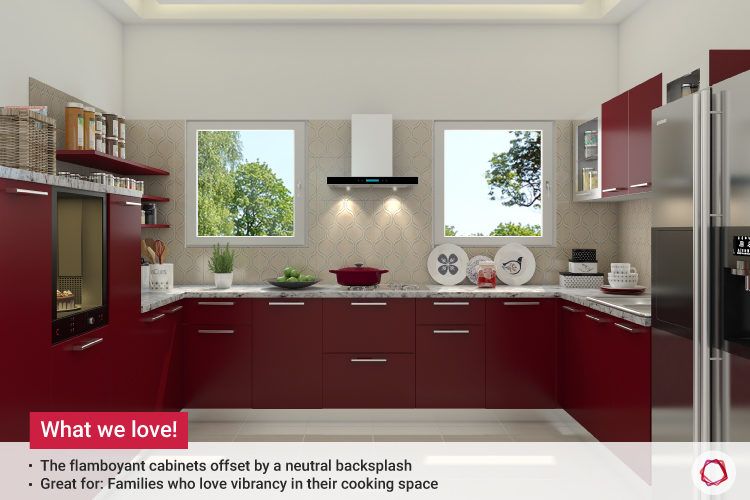 The beautiful cherry colour would look good in any home! The blend of open and closed cabinets makes your storage options flexible.
U Shaped Kitchen #8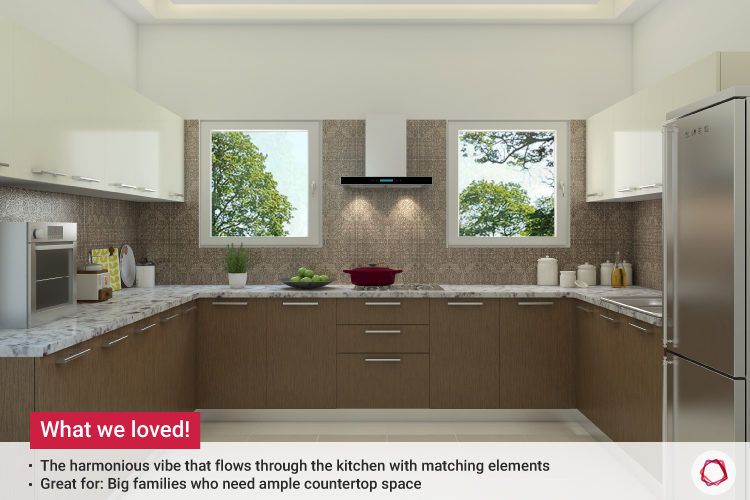 Equipped with plenty of counter space for prep work, this kitchen in neutral shades keeps the vibe airy and light. It fits those who have more than one chef in the home.
U Shaped Kitchen #9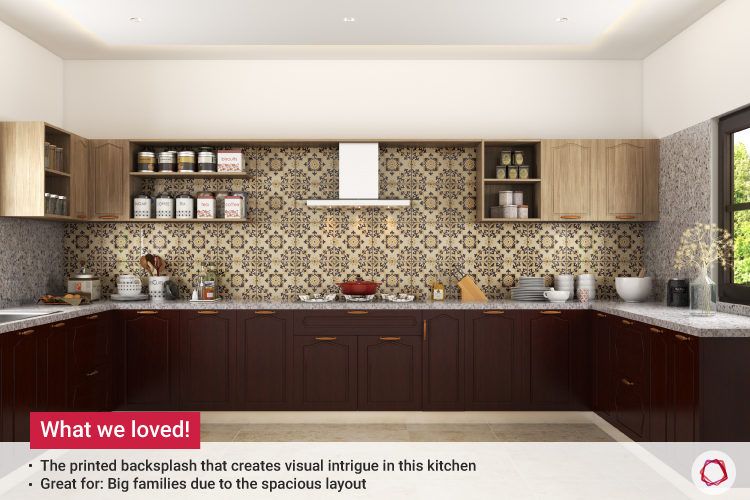 The complementary cabinet shades create a stunning effect along with the backsplash design. Needless to say, there's plenty of space for prep work and all the things you need to stow away.
U Shaped Kitchen #10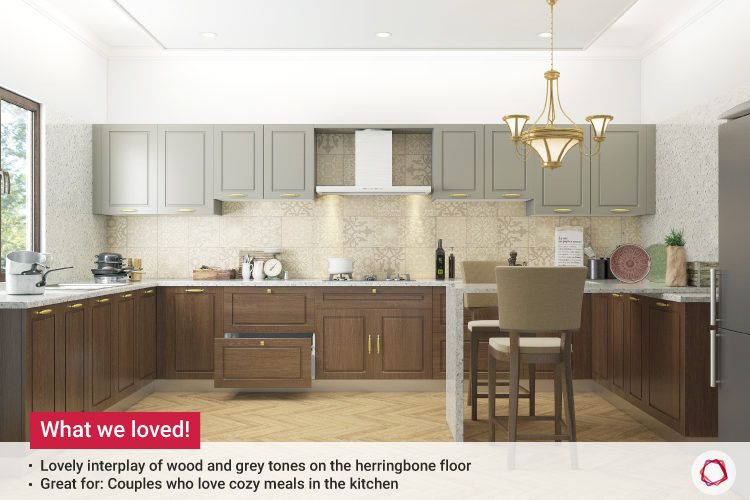 This kitchen brings together the joy of cooking and enjoying a cozy meal. It has been fitted with ample storage with closed cabinets. It keeps everything tucked away neatly.
U Shaped Kitchen #11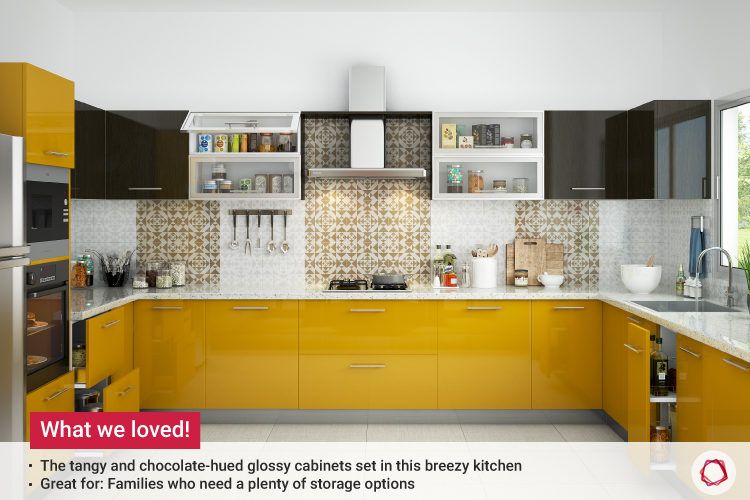 Do you like a contemporary design with a pop of colour? Then this one will be pleasing to your eyes and aesthetic sense. There's also plenty of storage options with closed and glass shutterered cabinets.
U Shaped Kitchen #12
This is a compact design with space for everything! Take a look at the wicker baskets for vegetables and the glass shutters for your curios and other display articles. This kitchen design will fit any personality.
For L-shaped kitchen designs, go here!
— editor@livspace.com