House painting designs and colours interest everyone but our focus is usually on the shade or finish of wall paints. We rarely get into the details of its composition. However, if you really want to pick the best paint colours for home interiors, you must understand how one type of paint differs constitutionally from the other. Each type of paint comes with its own set of properties that determine its functionality as well as the paint best-suited for walls.
It is pertinent to point out that each type of home colour paint can be further segregated on the basis of finishes like flat, eggshell and satin finish. However, to make things easier for you, we have grouped interior wall paint and colours as per their composition to help you determine which paint is best for the walls in your home.
Also Read: 10 Features to Look Out for When You're Choosing Wall Paint
However, before we understand the different types of home colour paint options, let's understand how to choose the best house paint colours for your home.
How to Choose the Best House Paint Colours for Your Home?
To ensure that your home looks the best, you need to choose the best paint colours for home interiors. Here's how you can do so. 
#1: Choose Your Favourite Colours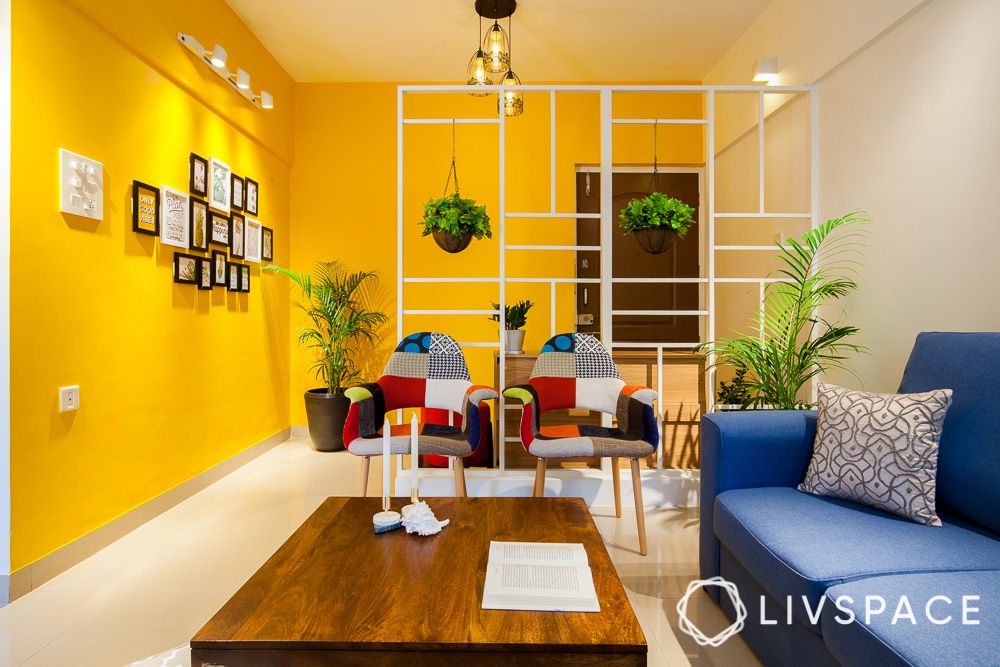 The easiest way towards home colour selection is to go with your favourites. Whether you like neutrals or pastels, choose a colour theme that resonates with you and use the same for your walls.
#2: Select the Accent Colour With the Help of Your Existing Furniture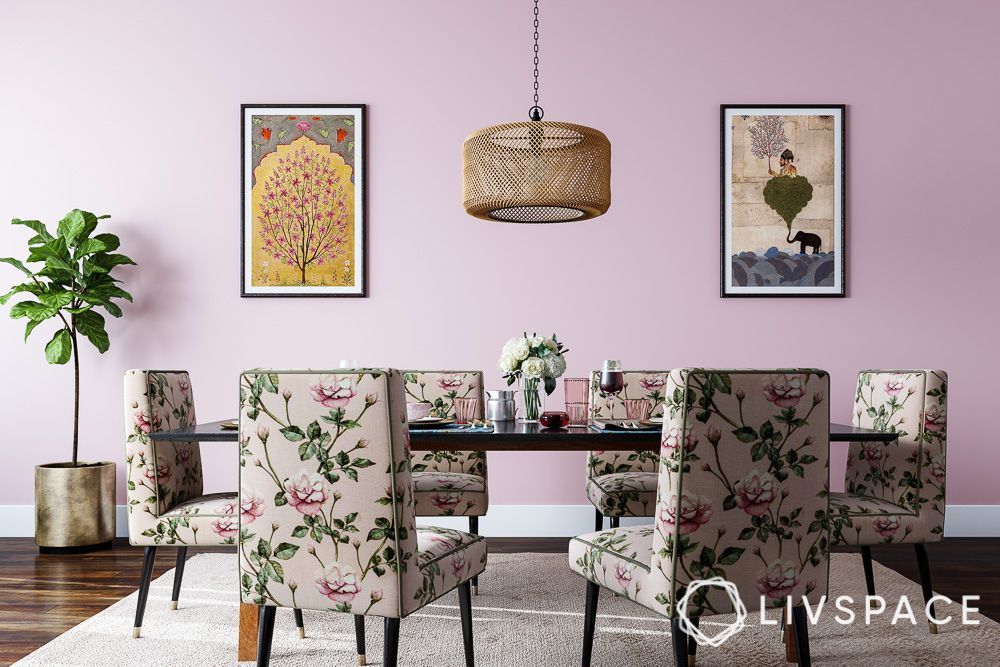 Your furniture can help you choose paint colours for home interiors. If you have a striking piece of furniture in a particular colour, you can choose a complementary shade for your walls.
#3: Effect on Your Mood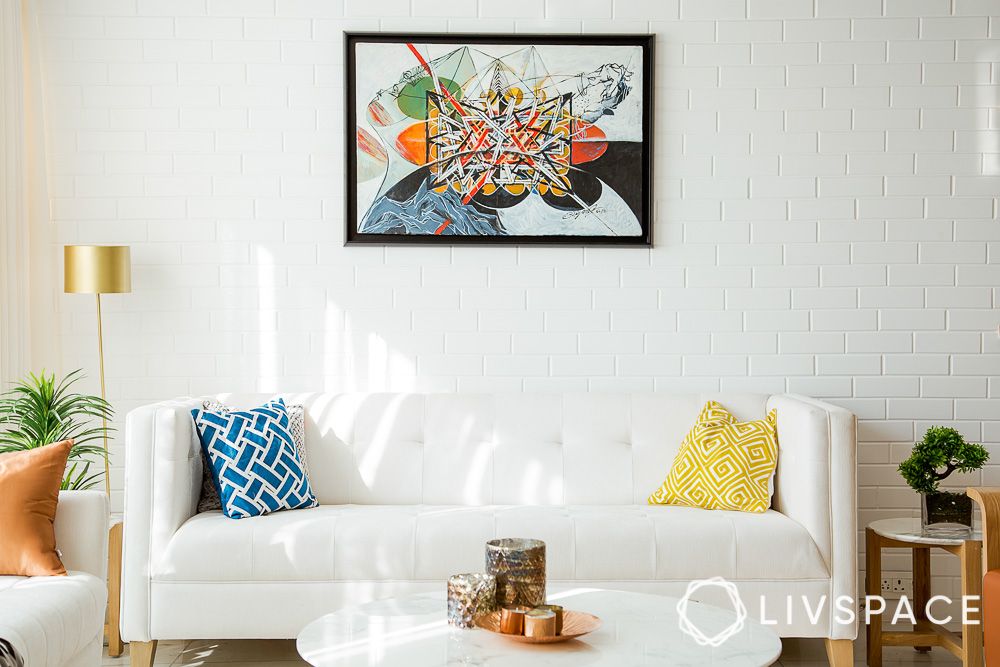 Your choice of house painting designs and colours can affect your mood. You will notice that soft colours make you feel calm and peaceful. While choosing the paint colours for homes, consider what type of energy you want in the space and choose the colour accordingly. 
#4: Keep Your Overall Colour Theme in Mind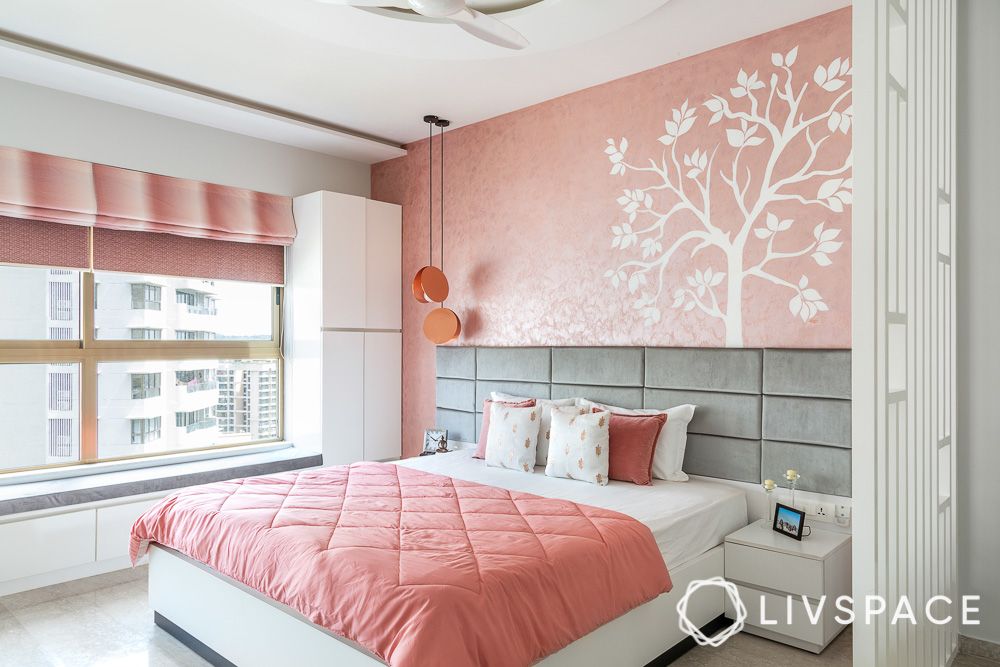 An important aspect of interior design is maintaining design continuity. To do this, ensure that your house paint colours flow seamlessly across all the rooms, which can be done by following the same family of colours.
Best Paint Colours for Home in India
Paint Colours for Home #1: Distemper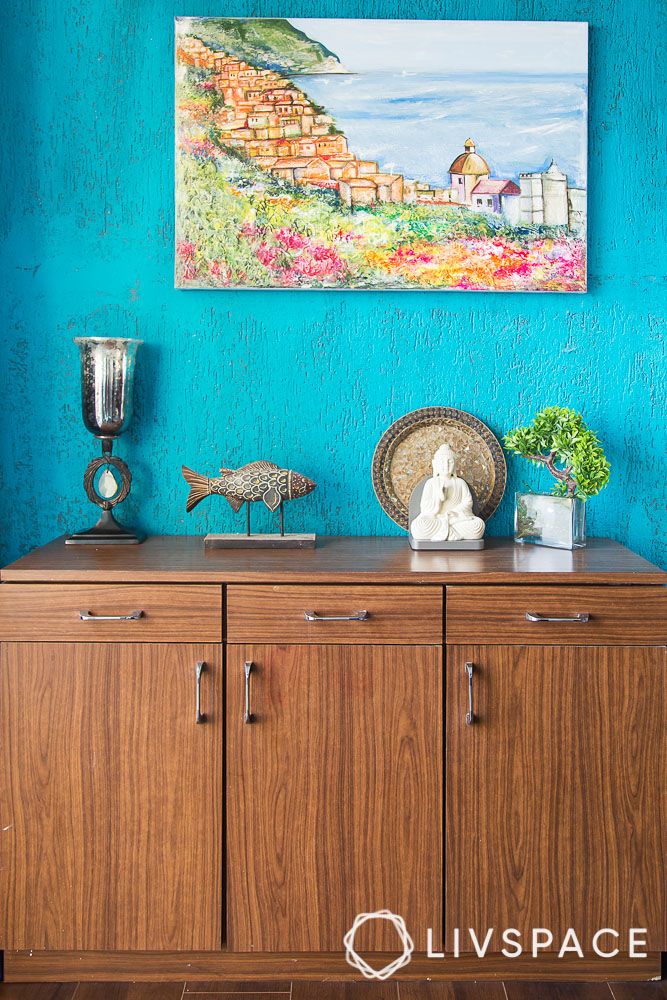 If you are an 80s kid, then you probably use the terms distemper and paint interchangeably because it was the only type of paint available in the Indian market then. When it comes to house painting designs and colours, distemper home colour paint is historic because it has been used as far back as ancient Egypt. Despite being an old-school paint option, distemper is hardly archaic and can be the best suited for home interiors. It has evolved with time and is now available in various types. 
Essentially, two types of distemper paint colours for home stand out: dry distemper (water-based paint) and oil-based distemper. Dry distemper is an ideal option for rental properties as it gives a smoother finish than normal whitewash but is not as durable as emulsion paints. Oil-based distemper is more durable than its water-based variant but reeks of solvent. It is more suitable for industrial use. 
Cost: ₹25 onwards (per litre)
Verdict
House Painting Designs and Colours #2: Emulsion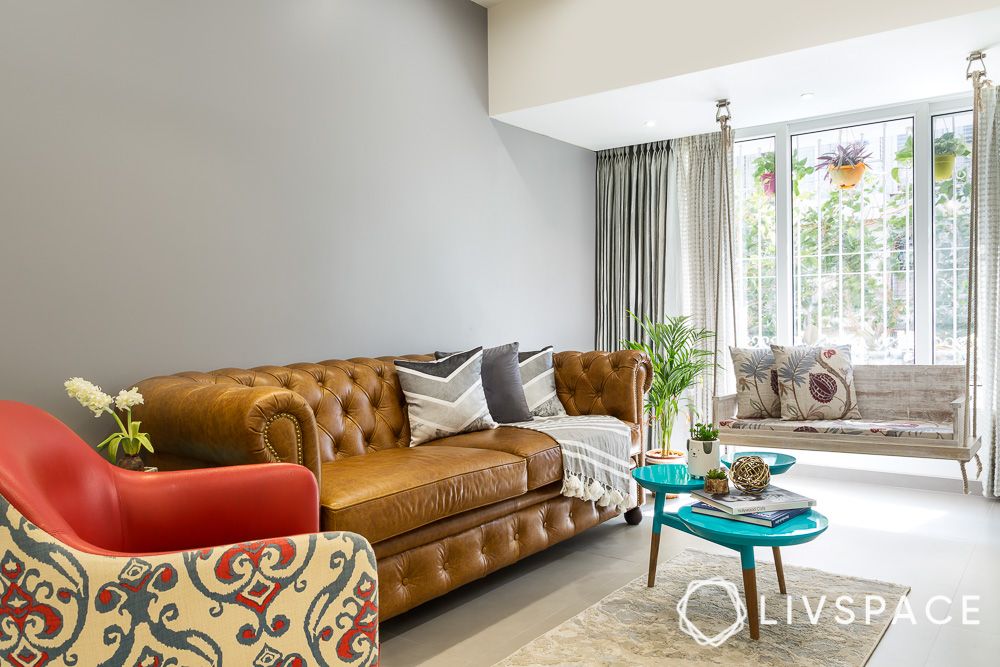 If you are wondering which paint is best for home interiors, then consider emulsion. It is among the most popular house paint colours that you can use. It is essentially water-based paint, so it does not have the problem of having any odour. Moreover, it is much more durable than distemper because it comprises acrylic or vinyl to make it long-lasting, making it the best paint for interior walls. Another amazing feature of emulsion paint colours for home interiors is that you can clean stains on walls (at least to a certain extent) with a wet cloth. Additionally, it is available in a number of finishes like satin, silk, eggshell and matte.
Cost: ₹160 onwards (per litre)
Verdict
Paint Colours for Home #3: Lustre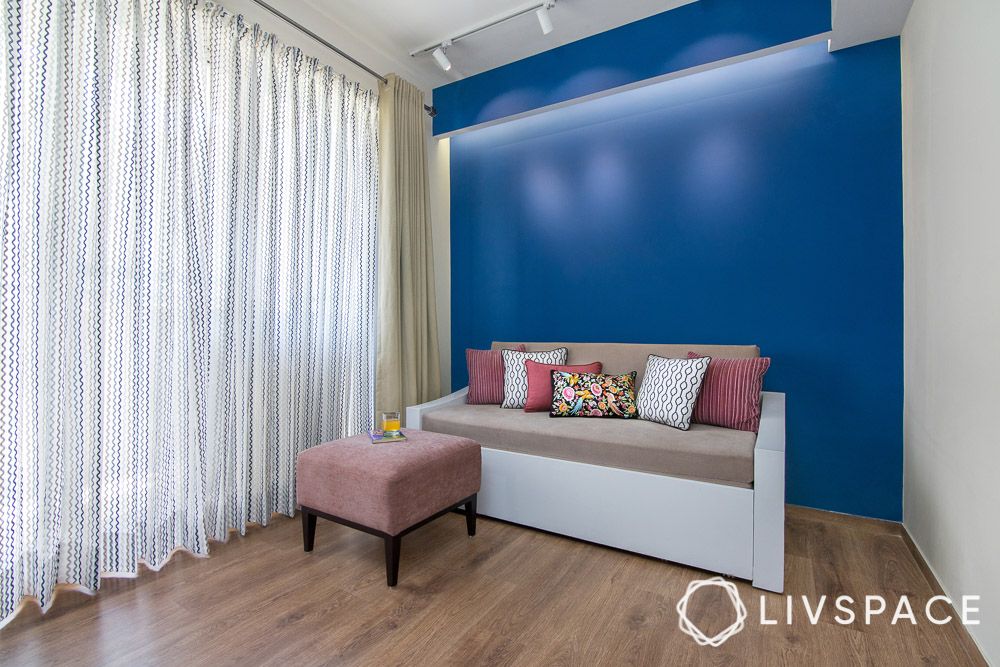 Wondering which paint is best for walls? Lustre home colour paint is a good option. It is essentially solvent-based paint that has a sheen or gleam. This type of paint is very durable because it is solvent-based, making it the best paint for interior walls in India. But on the flip side, it has a strong odour that might take weeks to subside. Another positive feature of this paint is that it is stain-resistant (to varying degrees depending on what variant of the paint you use).
The only conceivable problem with these house paint colours is their odour. However, to counter this problem, water-based lustre house painting designs and colours that are both durable and also odourless are also available. 
Cost: ₹400 onwards (per litre)
Verdict
House Painting Designs and Colours #4: Enamel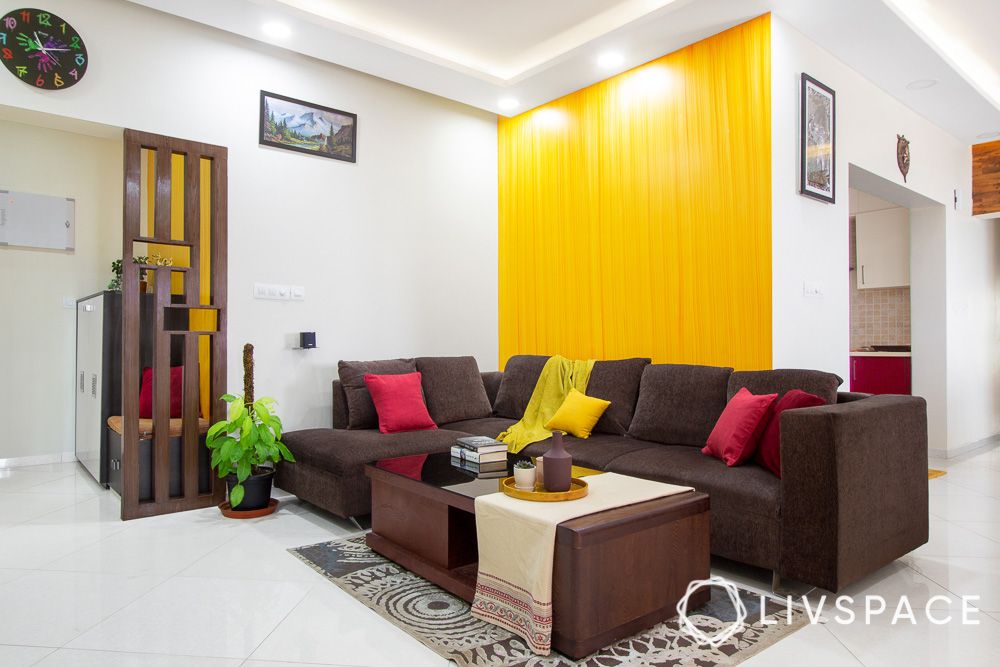 Enamel is among the best house paint colours in the market. Enamel paint has a hard, glossy and opaque finish that is a result of its chemical composition. This paint is usually used to coat metallic surfaces. However, it can also be used to paint walls in spaces of rough use. For example, kitchen walls can be painted with enamel paint because it is resistant to heat, water and stains.
It also makes sense to paint balcony walls with enamel paint colours for home so that it doesn't fade with exposure to sunlight and rain. It is also a good idea to paint moisture-exposed bathroom doors in enamel. Traditionally, this is a solvent-based paint, but you can also find water-based variants now.
Cost: ₹70 onwards (per litre)
Verdict
Paint Colours for Home #5: Textured
Can't decide on the home colour selection for your home? Texture is the answer. Textured house painting designs and colours are quite a rage these days. Moreover, they are the best paint for walls as they can turn a surface into a work of art. There is no need to add artwork as walls painted with textured paint become accent pieces.
These paint colours for home interiors are different from the normal/flat paints by virtue of their composition; they are denser and have more molecules of colour. You can achieve wall texture by using these house painting designs and colours with tools such as brushes, sponges, spatulas etc. These water-based paints can last long if you maintain them properly.
Cost: ₹600 onwards (per litre)
Verdict
How to Know Which Paint is Suitable for You?
The suitability of paint colours for home interiors depends upon your requirement and budget. The same kind of paint cannot be used on all surfaces. Other factors that you need to take into consideration is the level of shine or finish you want and durability.
What is an Evergreen Wall Colour for the Home?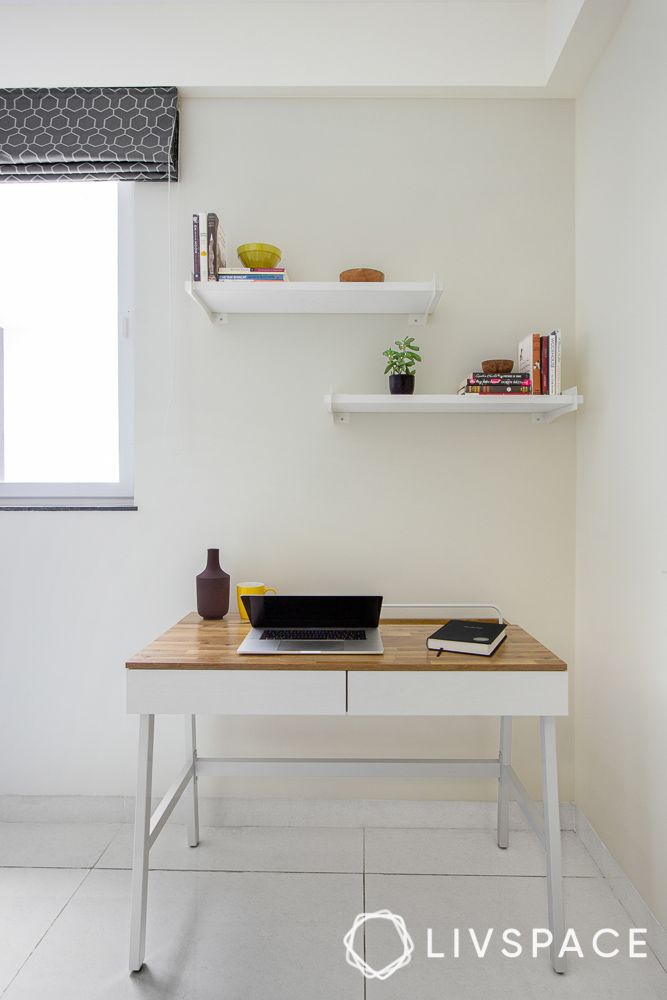 While selecting house painting designs and colours, it's easy to get swept away by the latest trends. But you must remember that a home is forever and as such, even the paint colour should be something that is eternal. Colours that will always remain evergreen include white, beige and cream.
House Paint Colours for Your Living Room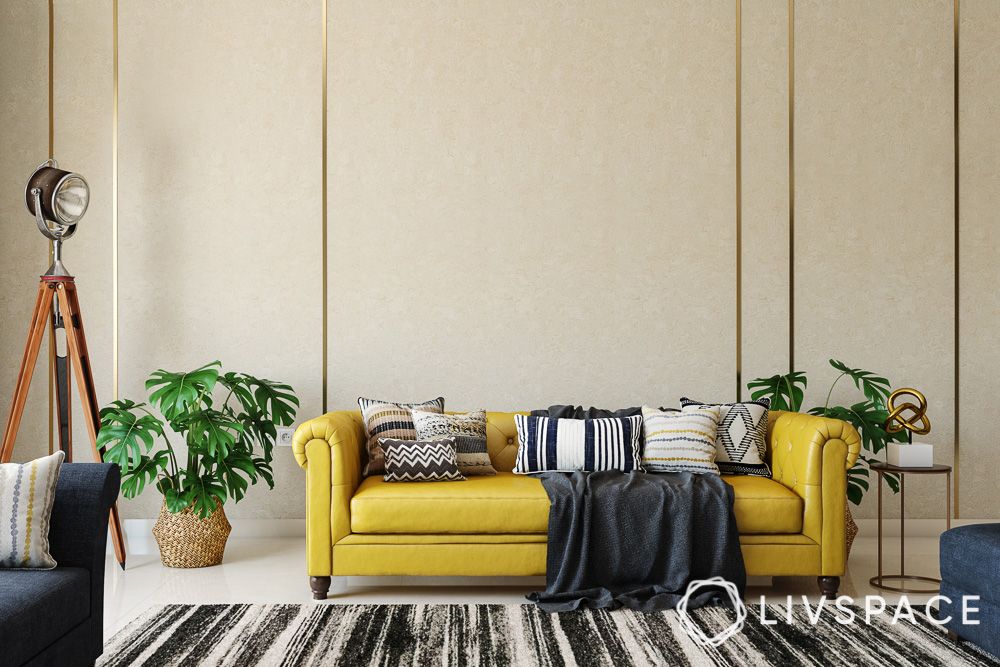 The living room is the first space that guests see when they visit your home. While deciding the paint colours for home and living room interiors, keep in mind that this area should have a positive, warm and welcoming ambience. Neutral shades are a good choice for your living room along with grey, blue and beige.
House Painting Designs and Colours for Your Dining Room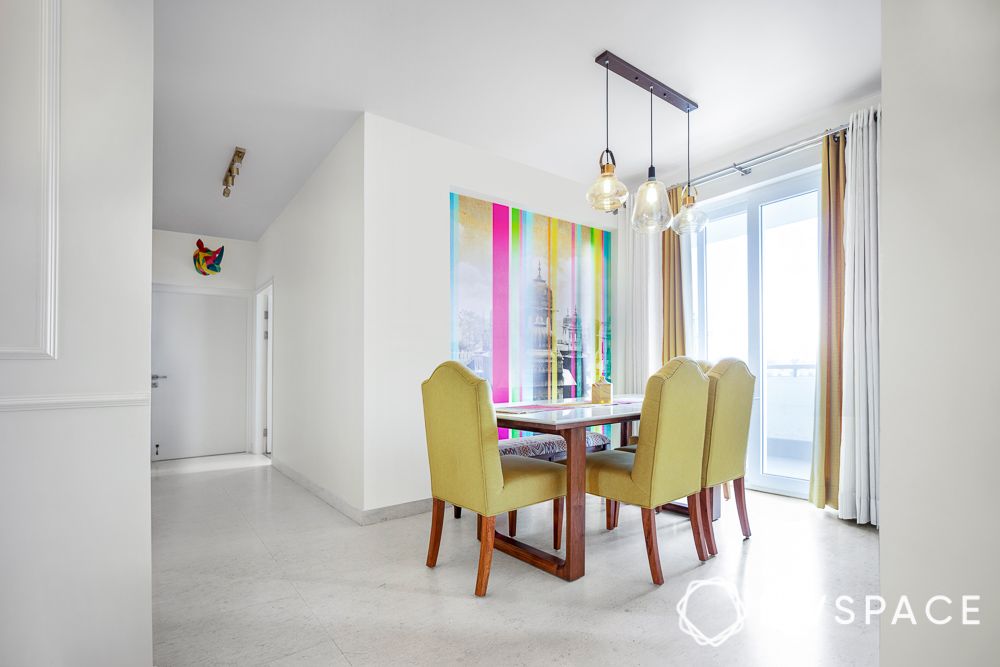 Before selecting house painting designs and colours for your dining room, decide on the ambience that you want. If you are looking for a cosy space where you can share meals with your loved ones, opt for paint colours for home like red and yellow.
House Paint Colours for the Office
Post the COVID-19 pandemic, a home office has become a permanent fixture in every house. While working from home, we often tend to get distracted. To avoid this, you should choose suitable house paint colours. Shades like blue, grey and earthy green tend to help you concentrate more, making them good choices for your home office.
Wall Colour Ideas for the Study Room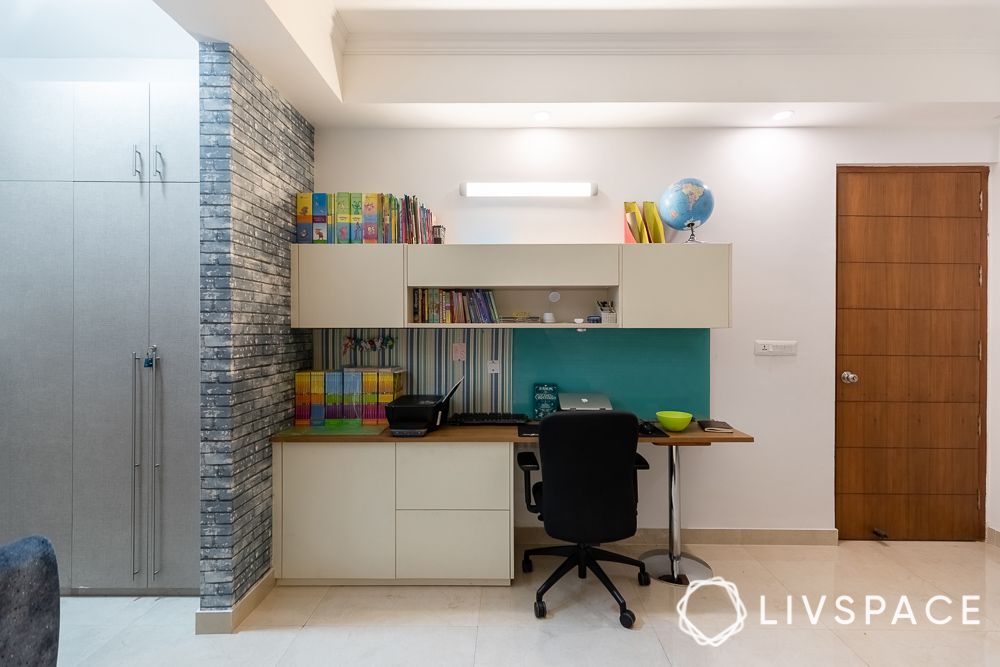 Similar to the home office, the study room is a space that should boost concentration. In order for this to happen, it's essential that you create the right ambience with paint colours. Soft neutrals are the right choice for this room.
Home Colour Paint Ideas for Kids' Room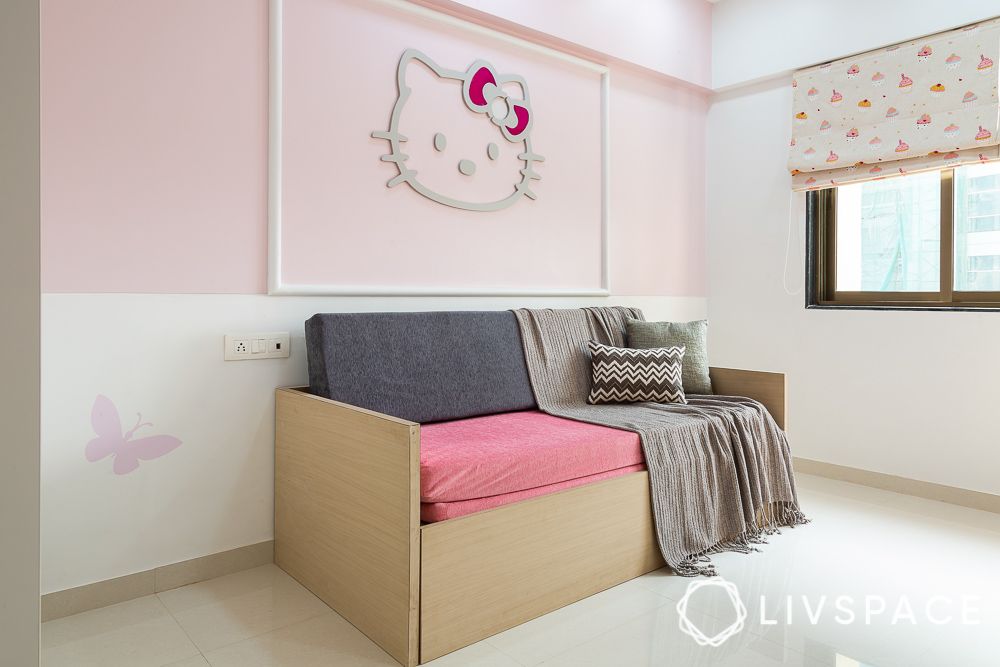 For your kids' bedroom, the home colour selection should be based on the ambience you want to create. For instance, if you want a soothing space for your child, opt for soft shades like pale pink and blue. On the other hand, you can choose vibrant colours if you want to create an energetic and fun space.
Paint Colours for Home and Guest Bedroom Interiors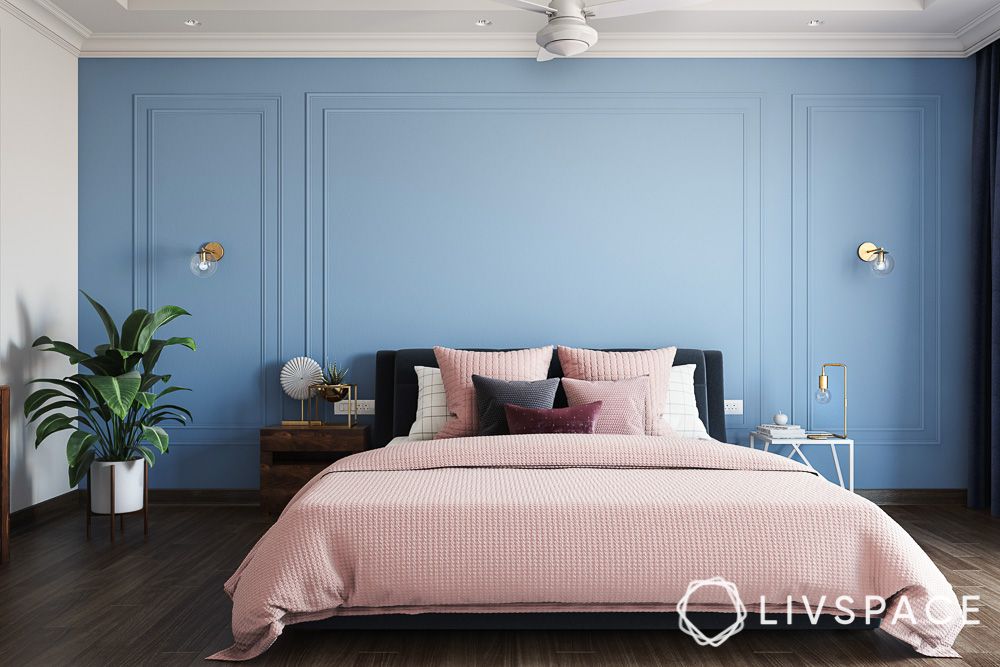 The guest bedroom should be a warm and welcoming space. The best house paint colours for your guest bedroom would be warm neutrals, chocolate brown and yellows. Such colours create a cosy ambience for your guests.
A Summary of House Paint Prices
| | | |
| --- | --- | --- |
| Type | Cost | Verdict |
| Distemper | ₹25 onwards/litre | Rustic finish on a budget |
| Emulsion | ₹160 onwards/litre | Very durable |
| Lustre | ₹400 onwards/litre | Smooth finish |
| Enamel | ₹70 onwards/litre | Add on for functionality |
| Textured | ₹600 onwards/litre | Accent walls |
How Can Livspace Help You?
We hope this information about the different varieties of house painting designs and colors was useful. If you want to repaint your home and are confused about which paint is best for interior walls in India, then leave it to the expert designers at Livspace. Book a consultation today and get quality and safe interiors. 
Wondering how our customers feel about working with Livspace? You can check out the Livspace reviews here!
If you found this piece informative, also read 7 Ways To Pick Exterior Paint Colours for Your Home. 
Also Read: Wallpaper vs Paint, Which is Better? Here's Everything You Need to Know
FAQs
Which Type of Colour Is the Best for House Painting?
A: There is no one type of colour that can be considered to be the best for house painting. It all depends upon your requirements and budget. You can choose from the following: distemper, emulsion, lustre, enamel and textured.
Which Colour Is Good for Home Walls?
A: If you want a budget option, distemper is a good choice. On the other hand, for durability, you should choose emulsion.
What Colour Is Popular for Walls?
A: Neutral tones like white, beige and cream are popular and evergreen tones for your walls.
What Are the Three Neutral Colours?
A: Black, white, grey and sometimes, brown and beige.
Send in your comments and suggestions at editor@livspace.com