Do you ever think of that old, antique piece you threw away because you didn't have enough wardrobe space? Well, it turns out that almost 42 per cent of people do the exact same thing. Do you know what this means? That we are somewhere miscalculating our wardrobe space. Thus, it is very important to plan our wardrobe correctly. However, this planning cannot be done until and unless we can answer this fundamental question: how much does a wardrobe cost?
It is not a single factor that determines the cupboard price but a combination of facts. The most important factors that affect wardrobe pricing are listed below.
#1: Wardrobe Cost is a Lot About the Size of the Wardrobe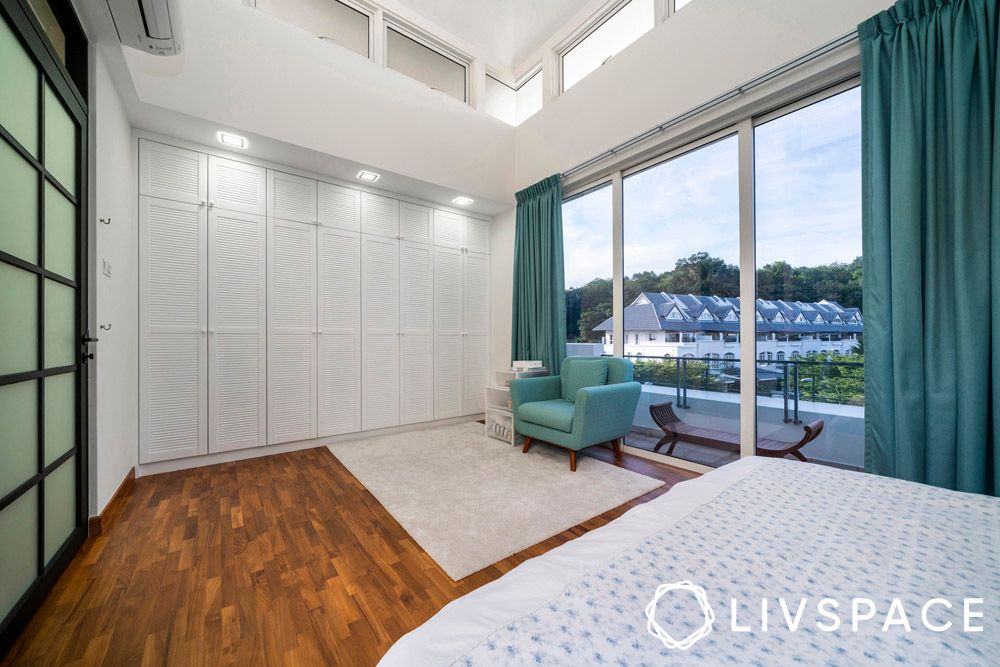 A bigger wardrobe is more on the costlier side rather than its smaller counterparts. When the question, how much does a wardrobe cost arises, it is important to consider the style and design of the chosen piece. A wall-to-wall wardrobe cast into the wall like the one above is a costly one. The height of a wardrobe is also instrumental in determining the closet price. If you are also adding a loft to your wardrobe, the cupboard price will naturally increase.  
#2: Pick Between Swing or Sliding Wardrobes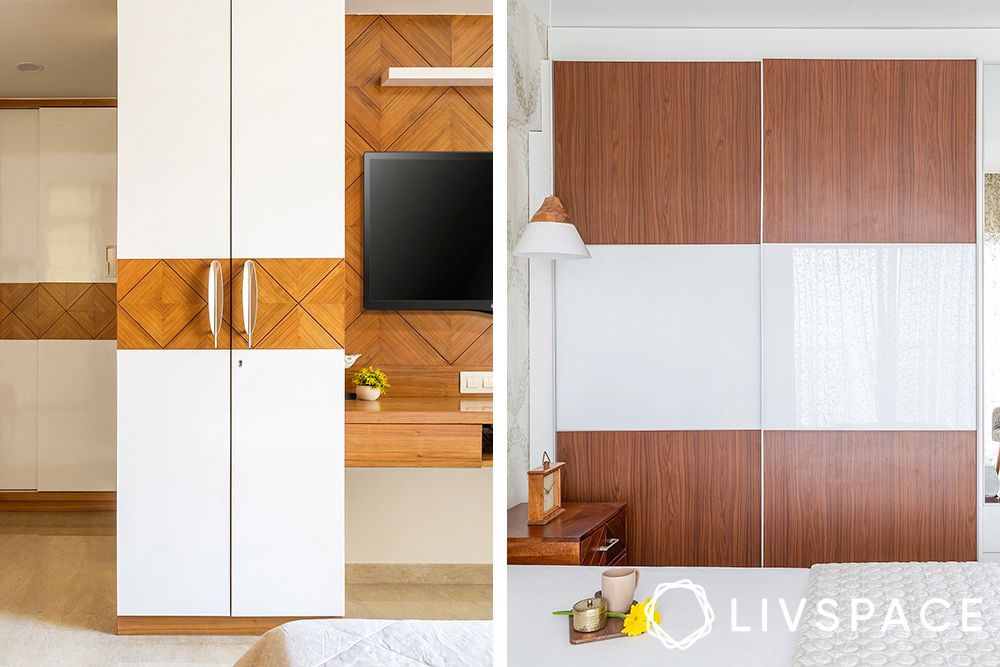 Depending on your choice, there are two types of wardrobes available—sliding door wardrobes that have shutters that slide open and hinged/swing open wardrobes that have shutters attached to the closet. If your room is compact, opt for a sliding-door wardrobe as they can fit into any space. However, the wardrobe cost per sq. ft. of such a closet is higher than its hinged-door counterparts. But there are other things to consider as well with how much a wardrobe costs when choosing between these two options.
Consider the Indian Walk-In Closet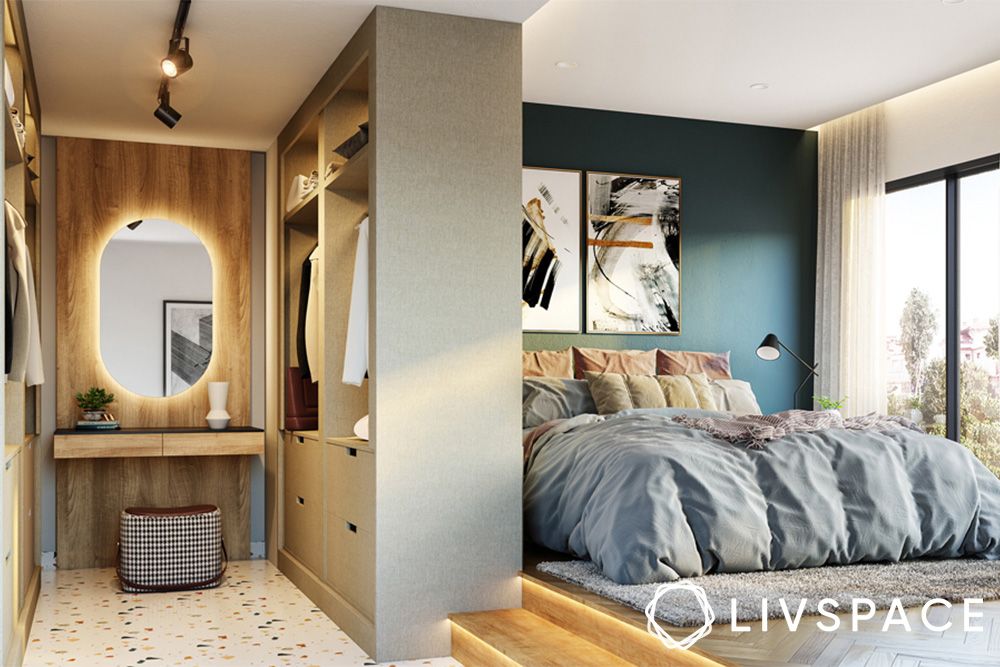 A walk-in closet is a separate room designated to store clothes, shoes and accessories. It can also hold a dresser or a vanity space. Needless to say, this cupboard price is high and requires a dedicated amount of space and expertise for the same.
On the way to becoming a trend in metros, walk-in wardrobes have gained increased popularity in recent times. However, even this closet has had to adapt to the desi lifestyle to fit into our homes. 
Most walk-in wardrobes in India are bifurcated niches rather than rooms
A typical Indian home is not used to having wardrobes that are without shutters as the understanding is that it will decrease the life of both the wardrobe and its contents. Thus, most walk-in wardrobes in India are made with mirrored shutters to serve as dressers
Here is how you can get a walk-in closet for a small room.  
#3: Determine the Cupboard Price Based on the Material of the Wardrobe
Internal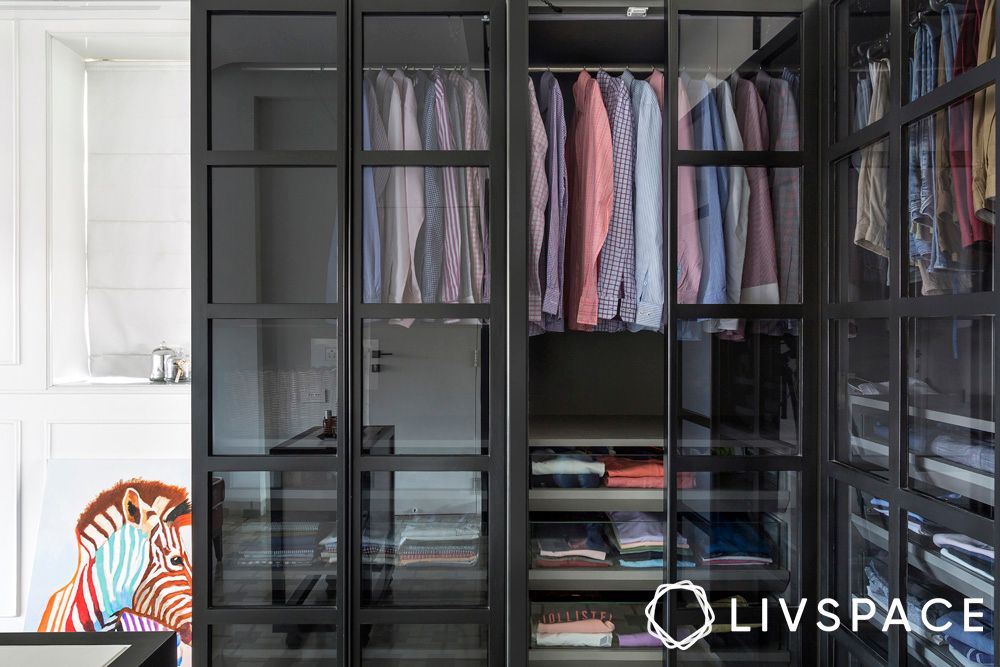 Usually, a wardrobe carcass is made of MDF or plywood. MDF is the most recommended material to use as it is strong, durable and brings down your wardrobe pricing. 
You can learn how to design the wardrobe you need here.
External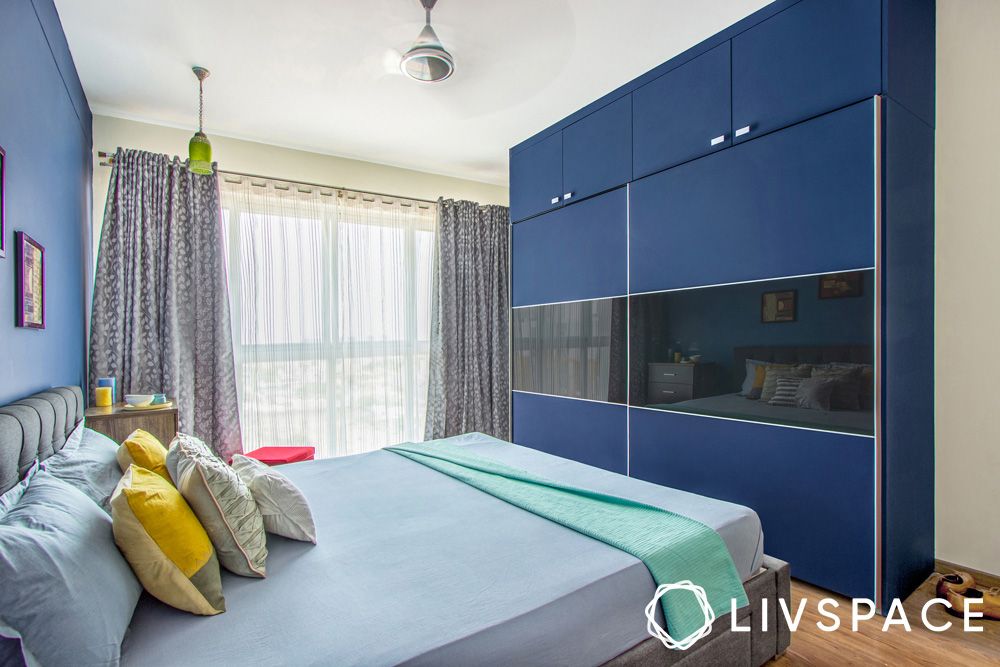 At Livspace, we prefer plywood for our wardrobe doors. The reason for this is it is a versatile material that the customer can pick from a range of finishes, depending on their style. These include laminate, membrane, acrylic, aluminium with glass or aluminium with lacquer. If you're looking for something easy to maintain and cost-effective, laminate and membrane are good options. You can also opt for a wooden wardrobe, in which case the wooden wardrobe price will be higher than its laminate counterpart.
#4: Check for Hardware and Handles to Know How Much Does a Wardrobe Cost
Hardware and handles in a wardrobe refer to the small though important elements that hold your wardrobe together. Since these are an investment and make a huge difference on longevity, they also have a significant impact on the wardrobe cost per sq. ft. 
Handles are not as easy in engineering as they seem. While designing them, Livspace is mindful of the fact that it is the part of the wardrobe that will be subject to constant yanking and shoving. Thus, we recommend sturdy handles, no matter how they affect the cupboard price. Do remember that the question how much does a wardrobe cost is also determined by the design of the handle.
#5: Use Wardrobe Accessories to Get an Idea of How Much Does a Wardrobe Cost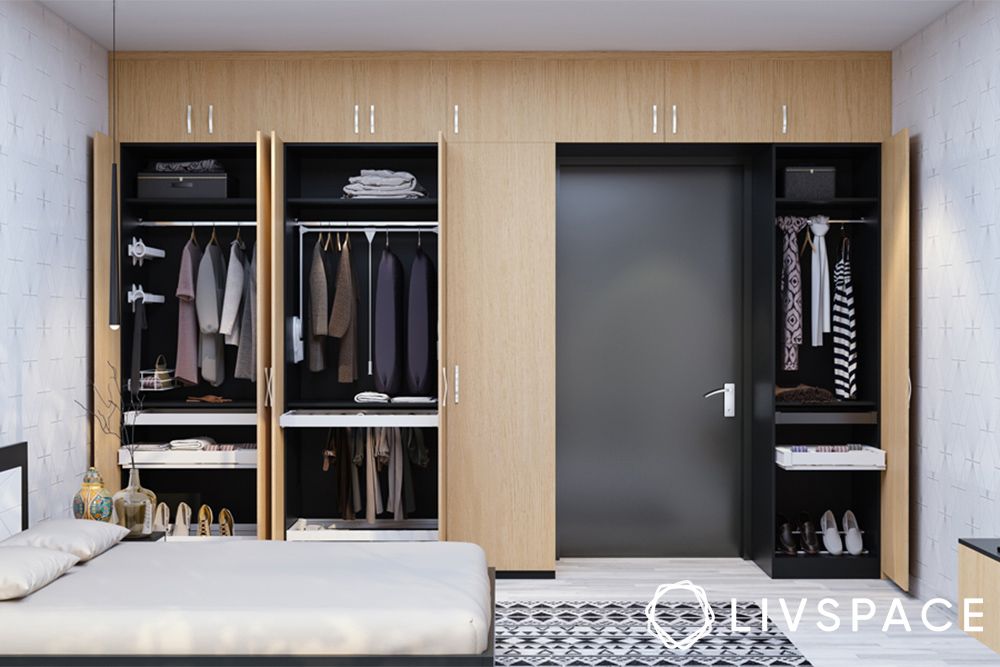 The wardrobe accessories you choose can be add-ons to increase the functionality of your wardrobe. The best part? Here at Livspace we offer several custom features to suit your individual needs. You can put in pull-out options for drawers, hangers, laundry bags or trousers. Get a holistic view of all the wardrobe accessories we offer here.
#6: Calculate the Labour Cost to Know How Much Does a Wardrobe Cost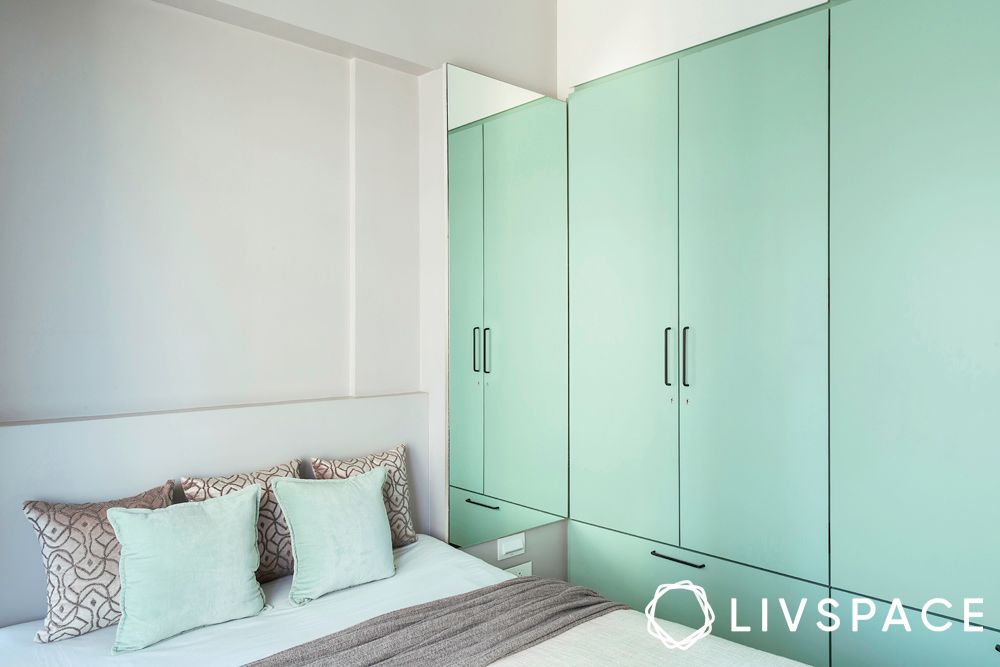 When considering the question about how much does a wardrobe cost, don't forget to account for the labour cost. If you are buying pre-made pieces, such as from our Livspace catalogue (don't worry, we build them piece by piece to customise them according to your budget!), it will be less heavy on your pocket. However, if you have quite a compact space and have a custom wardrobe to fit in your needs, the labour costs will rise.
Now Let's Look at the Big Question: "Why Can't I Choose a Free-Standing Wardrobe Instead?"
While it is understandable that a fitted wardrobe may not be as movable as its free-standing counterpart, you cannot deny the fact that a fitted wardrobe far exceeds the latter in terms of organisation. Since it is custom-made according to preference, it is optimised to your needs and there are no dead spaces that cannot be used. It also adds values to your home while keeping floor space and your house clutter-free!
If you liked this post, take a look at an infographic to iron out all your wardrobe organisation woes. Wondering how our customers feel about working with Livspace? You can check out the Livspace wardrobe reviews here!
How Can Livspace Help You? 
We hope you found our ideas useful! If you want beautiful interiors for your home, then look no further. Book an online consultation with Livspace today.
Wondering how our customers feel about working with Livspace? You can check out the Livspace wardrobe reviews here!
Send your comments and suggestions at editor@livspace.com