Our Indian Materials 101 series takes you back to the basics and tells you everything you need to know about building materials used in Indian homes. There's a lot more to consider than just color when it comes to picking paints for your home. Moreover, different types of house paint can be used to offer a wide range of effects while protecting your walls. This starter kit is the perfect way to dip your toe into all the various options. You can find out Which Paint is Best for Your Walls, too.
First, let's look at the various types of interior and exterior wall paints.
Different Types of House Paint for Home Interiors:
Distemper Paint
It's a cost-effective house paint commonly used for whitewashing walls in Indian homes. It's safe and easy to use, but can be marked or discoloured easily.
Price for Distemper: From ₹8 per sq ft
Emulsion Paint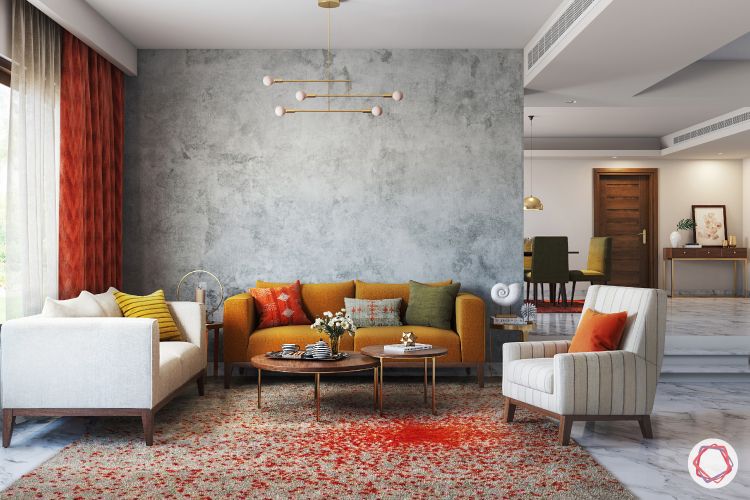 It renders a rich effect and provides excellent durability. Subsequently, stains can be easily wiped down with a cloth soaked in detergent solution. Go for this if you have kids and pets at home.
Pricing of Emulsion: From ₹12 per sq ft
Enamel Paint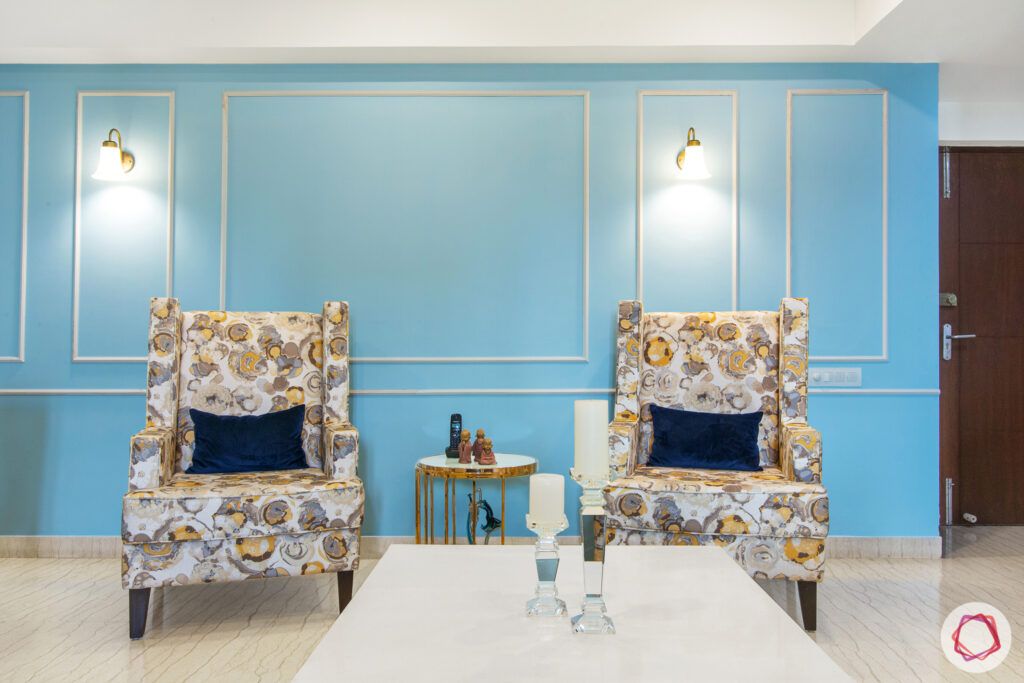 Offering excellent durability and varied glossy effects, enamel is one of the most expensive types of house paints for Indian homes. Moreover, it is stain and water resistant and can be applied on metal and wooden surfaces alike.
Price of Enamel Paint: From ₹80 per sq ft
Different Types of House Paint for Home Exteriors:
Emulsion Paint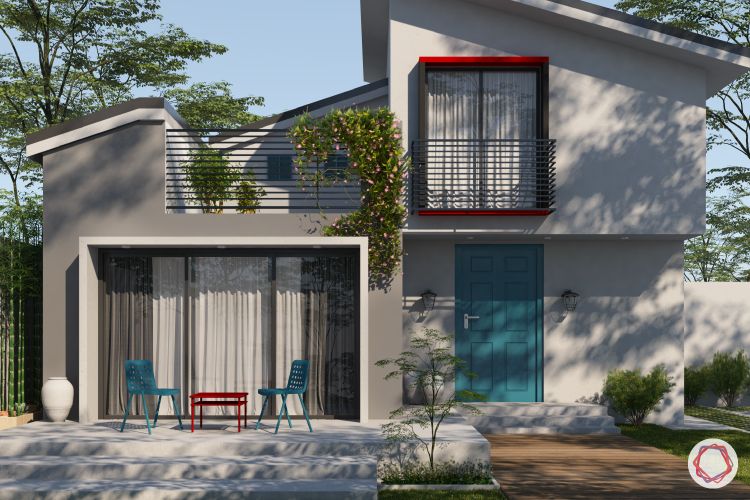 This can be used on outdoor surfaces too as it offers stiff resistance to fungi and mildew. It also retains its freshly painted look through all weather conditions.
Pricing of Emulsion: From ₹12 per sq ft
Cement Paint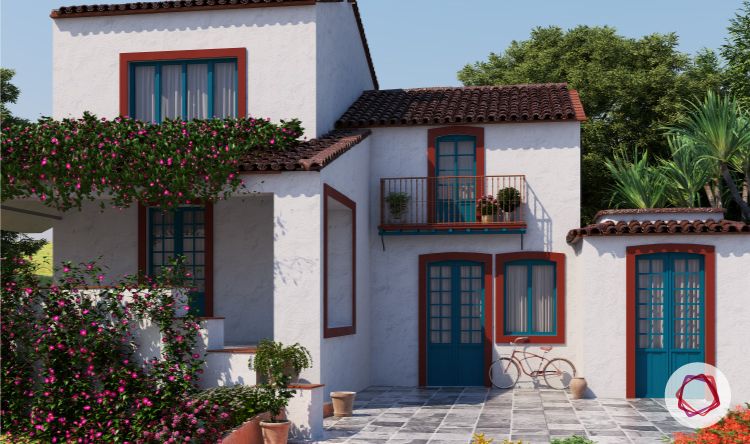 An expensive, durable paint that is best for exposed surfaces that face fluctuating weather conditions and heavy use, such as patios and garages.
Price for Distemper: From ₹8 per sq ft
Here are a few Ways to Pick Home Exterior Paint Colours.
---
House paints are mostly divided into oil-based or water-based paints and are available in a number of brands. Furthermore, they have their pros and cons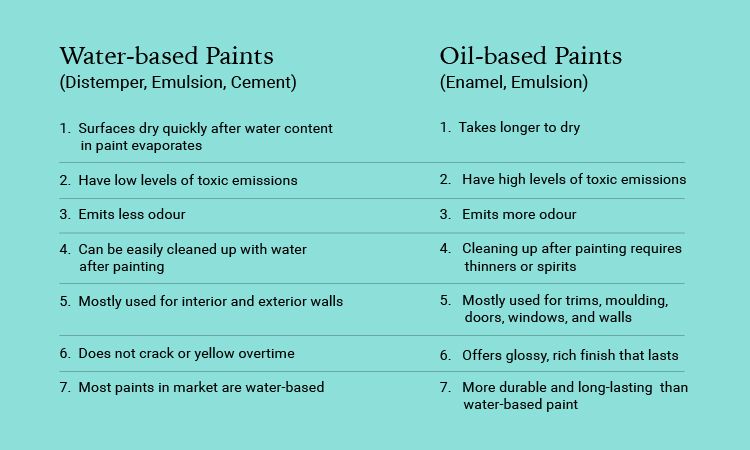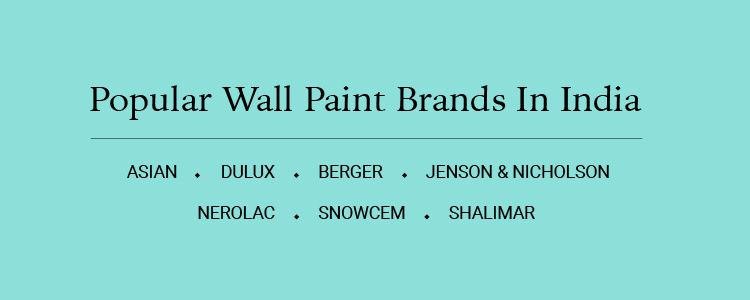 ---
Types Of House Paint Finishes
Lastly, different types of house paint offer varying finishes when they dry. Knowing about them helps you make an informed choice:
Matte Finish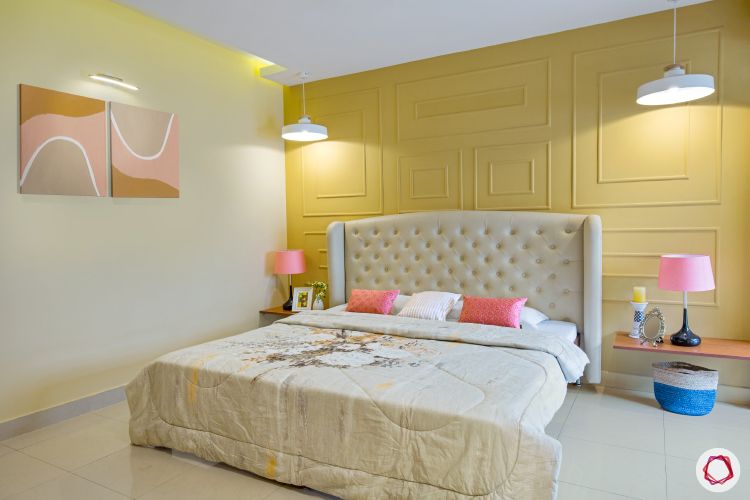 Perfect for hiding imperfections on walls and ceilings, this non-reflective finish offers the lowest level of gloss. However, its velvety texture can be difficult to clean and needs regular retouching.
Satin and Eggshell Finish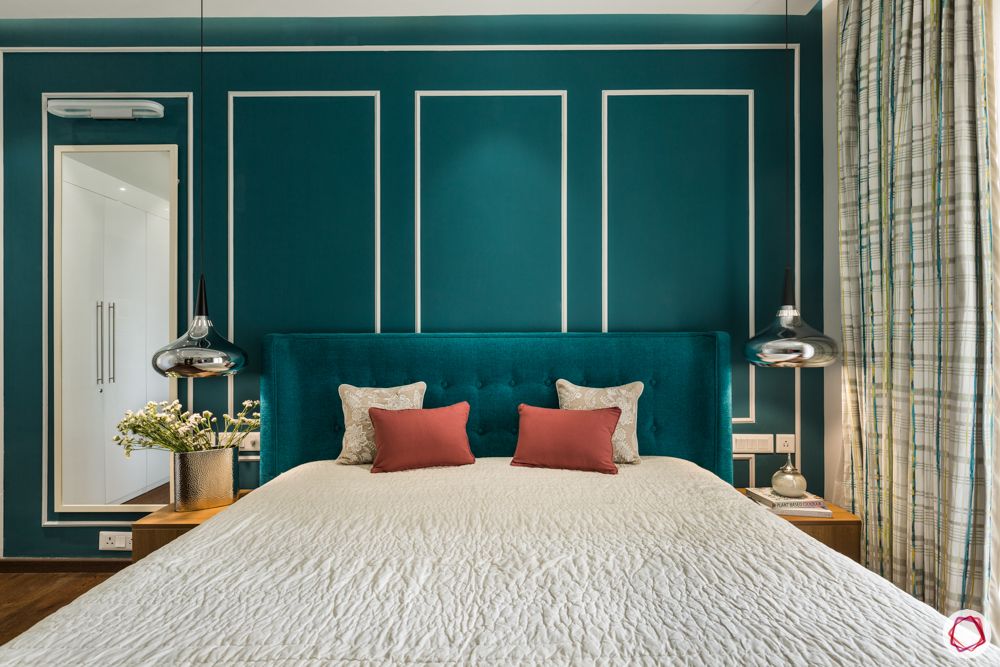 The silky, soft sheen effect of this finish is somewhere between matte and gloss. It's quite durable and is often used to beautify bathrooms and kitchens. On the downside, it cannot hide imperfections. However, eggshell is easier to apply than satin but doesn't offer the same smoothness.
Glossy Finish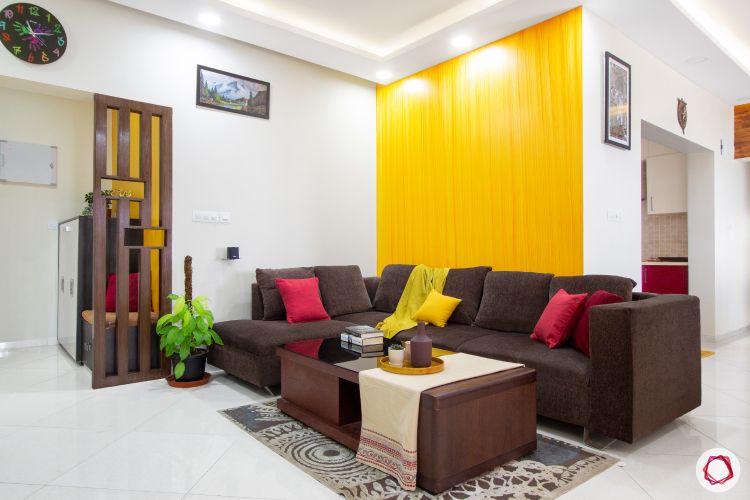 This finish is the most reflective of the three and is long-lasting. It can be cleaned multiple times as well. However, to get an even look it needs more than one coat of paint as it highlights flaws.
You can mix up different types of house paint to create the result you desire. For example, bring vibrancy into your living room by coating one of four walls with the same hue in a glossy finish. Therefore, different types of house paint produce varied effects during day and night. Also, paints have to be chosen depending on the layout of the room and how much natural light it gets. Lastly, the color of your wall will always seem brighter and more intense than a swatch simply because of the wall's larger size.
Never compromise on quality and invest on the best paint you can afford. This way you will love the look of your home for years to come.
If you found this article helpful, take a look at How Do Wall Colours Affect Your Mood?
Wondering how our customers feel about working with Livspace? You can check out the Livspace reviews here!