The great pandemic of 2020 has taught us many things, and cultivating patience is most certainly one of them. But even as we embrace the "new normal", there are some decisions that you need to take even as the situation remains uncertain. For instance, if you have bought your own home, you need to get some basic interiors on EMI if need be. With the COVID-19 outbreak and economic slowdown might make you rethink your decision to get your interiors done. But let's not forget that this is a once-in-a-lifetime investment.
While it might be a natural reaction to delay getting interiors in such uncertain times, it may not be the only option. Why wait when you can get a modular kitchen on EMI along with wardrobes and other storage solutions for your home. This is because you can now get the essential interiors for your home at never before prices with Livspace. And not just that, we can help you finance your interiors as well with the following offers.
#1: No Cost EMI
We are no strangers to the concept of EMIs. However, you may not have heard of the concept of no cost EMI. But with Livspace, this too is possible. Homeowners can avail the option of paying no cost EMI for tenures of 3, 6 and 9 months on the down payment of a principal amount for 3 or 6. This offer is applicable to our entire modular range provided you do not avail any other discounts or offers.
While Livspace is happy to coordinate your loan through its Loan Desk (including eligibility check), the agreement happens between the partner bank and the customer. So you basically get your interiors on EMI done now and pay on a month-on-month basis without incurring any extra costs!

#2: Reduced Booking Fee of ₹9,900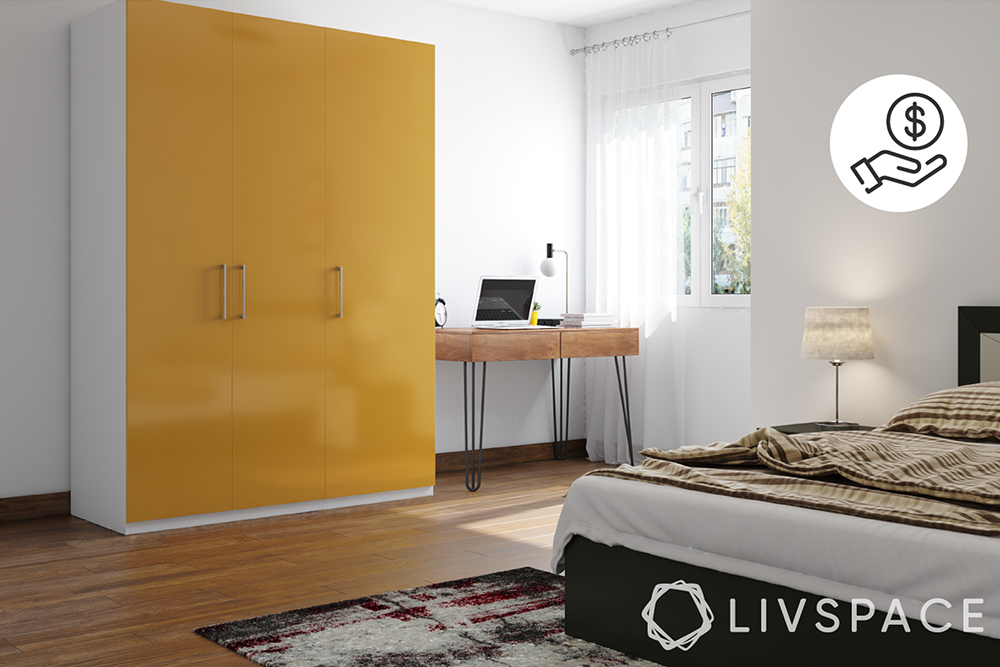 The obvious next question is this; how much do I have to pay in order to avail the offer of interiors on EMI? You must be expecting a hefty booking amount. And we don't blame you because that must have been your experience with other brands in the market. But trust us when we say this, all you have to pay is a reduced booking amount of ₹9,900 to seal the deal and there are no hidden charges.
#3: Price Match Guarantee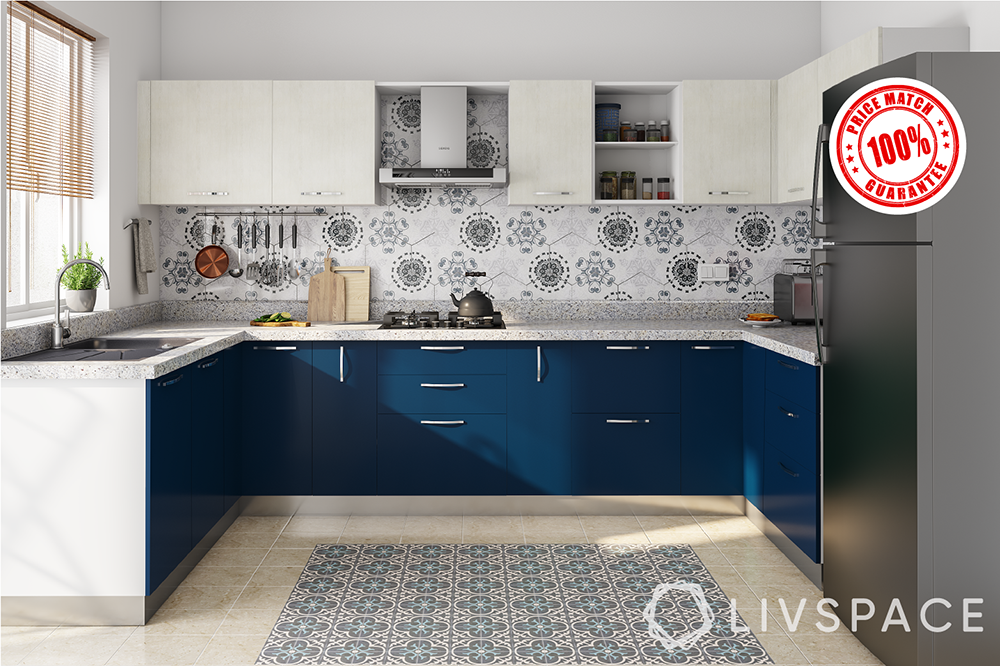 It is a well known fact that the market for home interiors in India is highly unorganised and fragmented. And you might receive widely varying quotes for the same scope of work. To even-out any doubts, Livspace gives you a price-match guarantee. If you can find a quote for modular fittings that is lower than ours, we'll match the price.
This offer applies to our entire modular woodwork range with hardware and not on accessories or appliances. Also, the price-match guarantee only applies where the cost of modular is mentioned separately and not against lumpsum quotes.
If you are concerned about the safety as of getting your interiors done right now, then check out the safety measures we have in place.
Send in your comments and suggestions to editor@livspace.com.