Are you considering the idea of getting a bunk bed for kids? Choosing a bunk bed for a kid's room is a tad more difficult than buying furniture for other parts of a home. It's quite the game of balance where you try to ensure safety and room for growth while also streamlining the decor of the space with the rest of your home. Bunk beds for kids are ergonomic, space-saving choices– but before you make the leap, here are a few pointers to keep in mind:
Bunk Bed for Kids Things to Know #1: The Available Space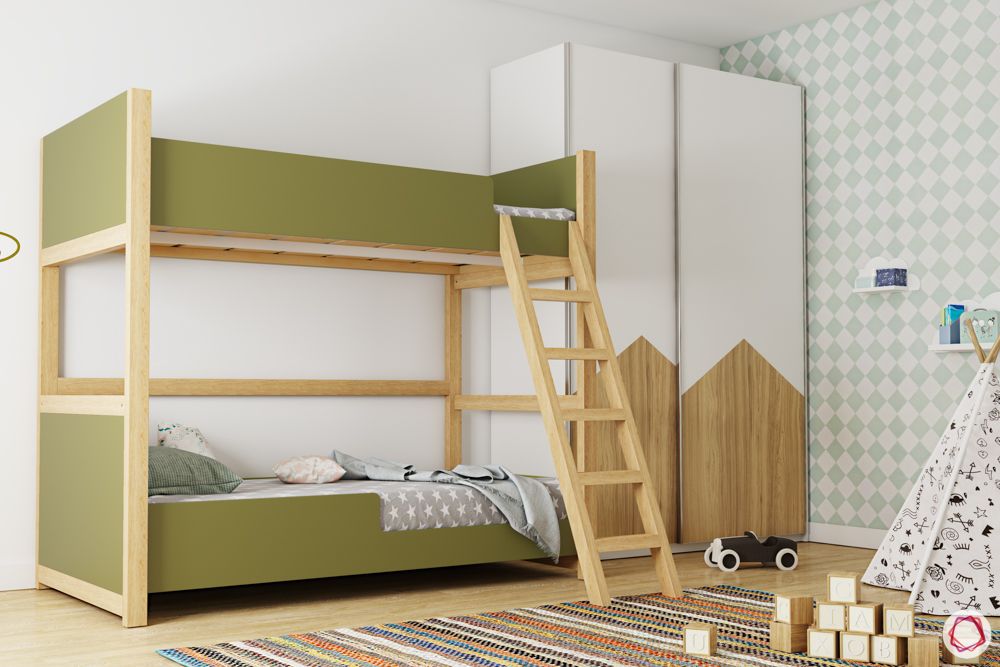 Before putting the big bucks down on a bunk bed for kids, get a measure of the existing space in the room. Determine the ceiling height and the floor space that'll be taken over by the bunk bed. Allow for 2 feet or more of 'headspace' between the top of the bunk and the ceiling so your kids can sit up without bumping their heads. If you're opting for a bunk bed setup that is either larger than most or comes with added features like storage drawers or trundle beds, make sure you account for the space they'll need in your measurements.
Bunk Bed for Kids Things to Know #2: The Use of the Bunk Bed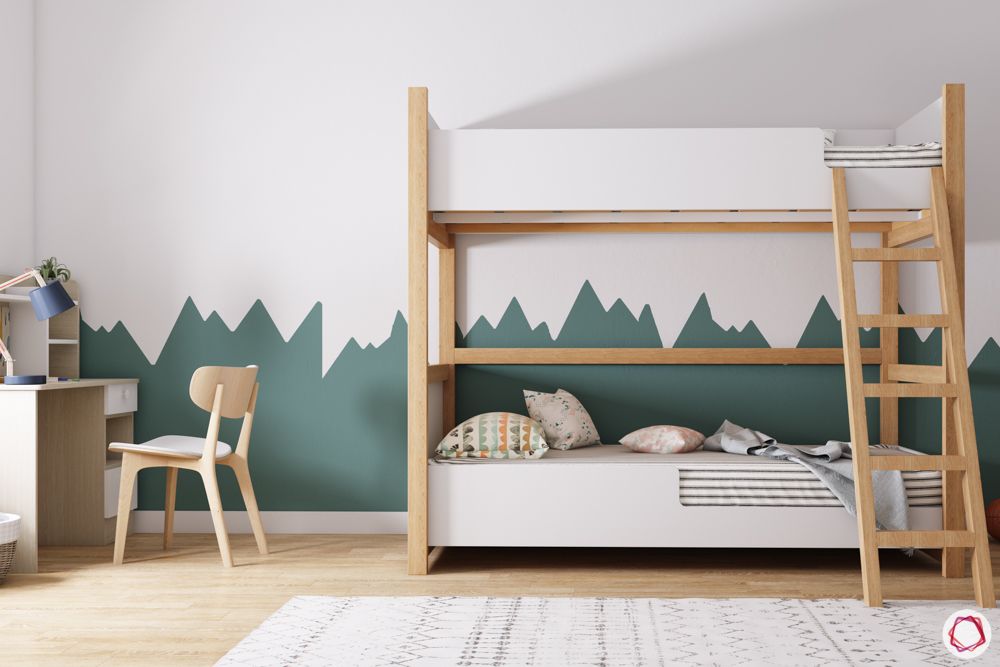 Standard bunk beds come with two levels and a ladder to get onto the higher level. However, bunk beds with added features or setups like built into desks and bookshelves are increasingly popular options. These function as an overall unit. So parents can avoid buying additional furniture which will need safety checks of their own. Think rounded edges and smooth handles. Weigh your child's opinion on this front and gauge how the bed will be used. So your children can decide whether they need a space to sleep alone or as a multi-use set up for study and play.

Bunk Bed for Kids Things to Know #3: The Material of the Bunk Bed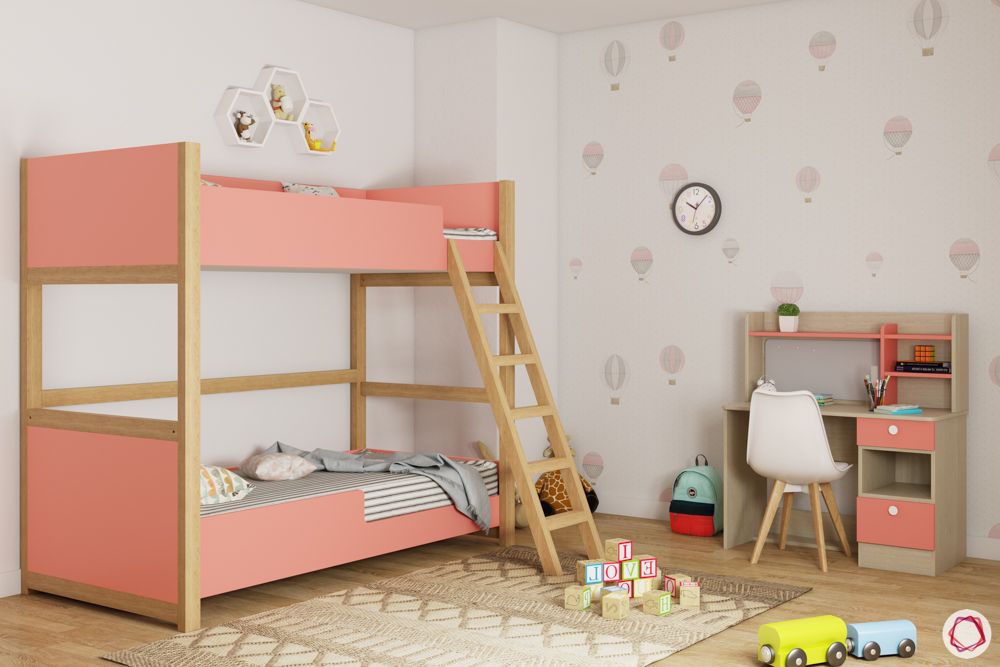 Sturdy and sustainable materials go a long way in kitting out a bunk bed for kids. Your choice of material determines the usability, durability and strength of the bed in an energetically used space. For starters, antibacterial laminate is a good choice. It's easy to maintain and can be customised to be made more playful and child-friendly. Metal-framed bunk beds look modern and are cheaper, but wood frames are longer-lasting and hold up better over use.
Bunk Bed for Kids Things to Know #4: The Level of Safety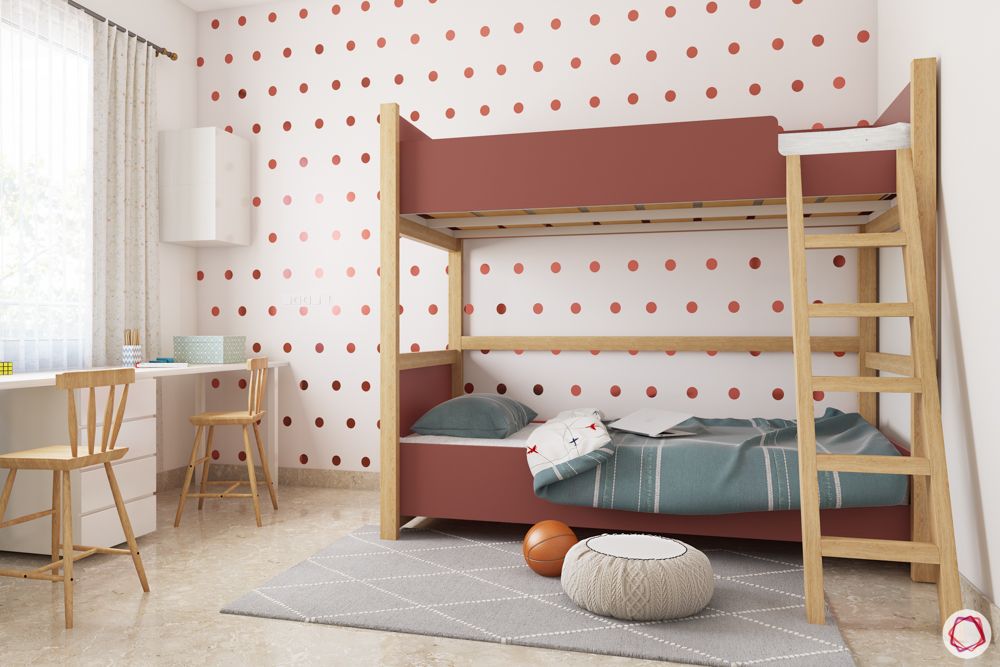 An ergonomically-designed bunk bed for kids needs to account for their safety, too. The ideal choice is one that has rounded corners and smooth handles without any protruding bits that could cause injuries. Safety railings on the top level are an added bonus, as are soft-closing panels and drawers. Nightlights and ladders with railings are ideal to prevent middle-of-the-night accidents.
Starting with a formative layer of timeless furniture quite like a bunk bed for kids can go a long way in building a kid's room. So, start on creating a practical room, worthy of initial investments and safe for children! For more ideas on essential furniture for the kids' room, check out What Furniture Does Your Child Need?
Send in your comments and suggestions.