Wardrobes for children's rooms need to tick a lot more boxes than when designing for other spaces. They need to be functional enough to store clothes, toys, games and the like. They also need to be safe for children's use- which means no sharp edges or corners. But most of all, the ideal kid's wardrobe caters to growing children in terms of height, space and storage. Here's how to pick from the best kids' wardrobes designs that match your interior and are practical.
Kids' Wardrobe Designs Tip #1: Choose neutral, yet bright colours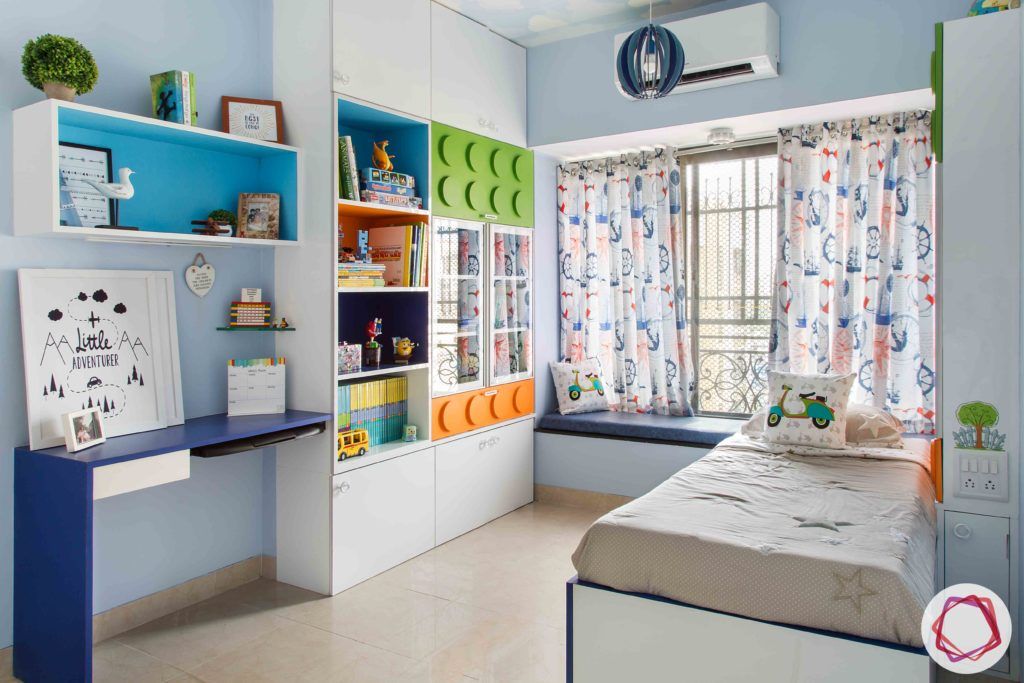 Nothing says 'kids' bedroom' more than bright colours. This doesn't always mean a saturated egg-yolk yellow or orange, though, because chances are your children will outgrow them. Pick a foolproof palette that they will continue to love- white, aqua, beige, pink and lemon yellow are safe options. To give your children an extra surface to unleash their creativity, opt for a chalkboard wardrobe surface.
Kids' Wardrobe Designs Tip #2: Add low drawers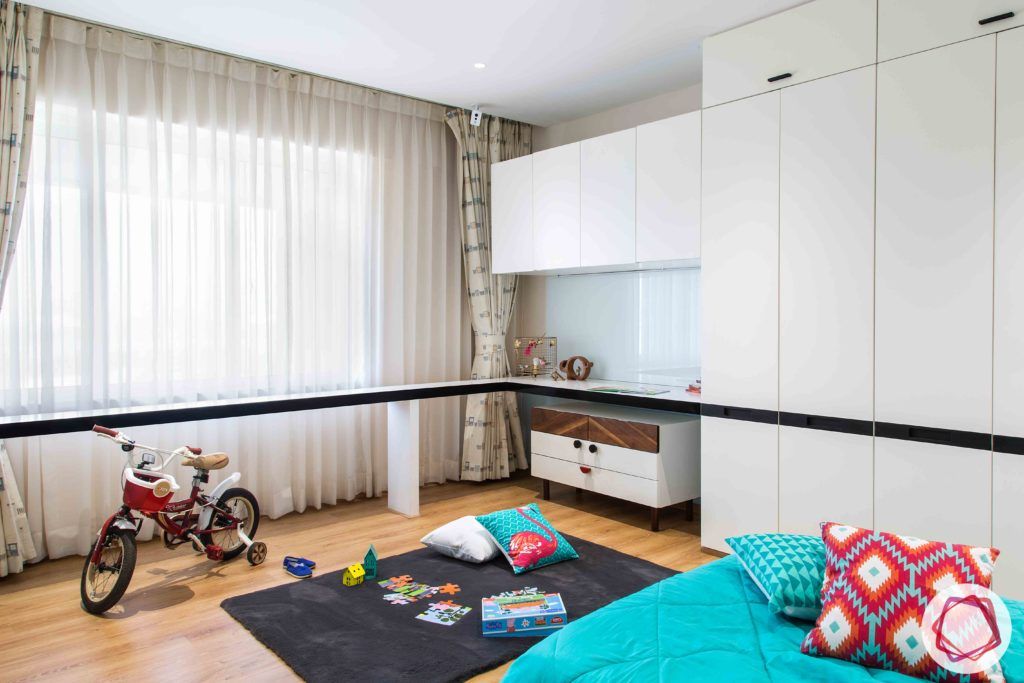 If you're thinking of adding drawers to fitted wardrobe designs, consider keeping them towards the bottom of the wardrobe. This way, a child gets easy access to their essentials without having to reach for them. Low drawers also mean your child is less likely to bang their head against sharp corners! This practical storage method also has room to grow in that the drawers can later be repurposed for shoes or non-essentials as the child becomes older and taller. Also, think beyond gender stereotypical colours. Don't restrict it to pinks and blues.

Kids' Wardrobe Designs Tip #3: Pick easy-to-maintain finishes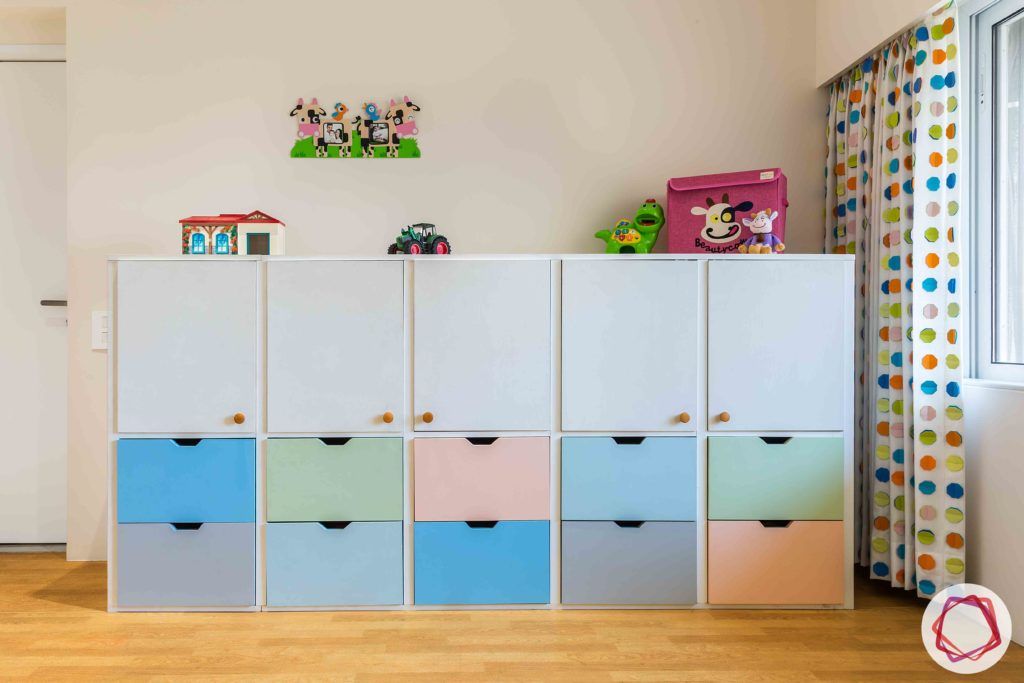 A kids' room is also their creative playground, so stains and spills are a given. To avoid fretting about unmanageable stains, consider choosing wardrobe finishes that can be wiped down. Some ideal finishes are lacquer, comes in a variety of glossy yet maintainable colours, and laminate, which is water-resistant and easy to clean.
Kids' Wardrobe Designs Tip #4: Liven up the handles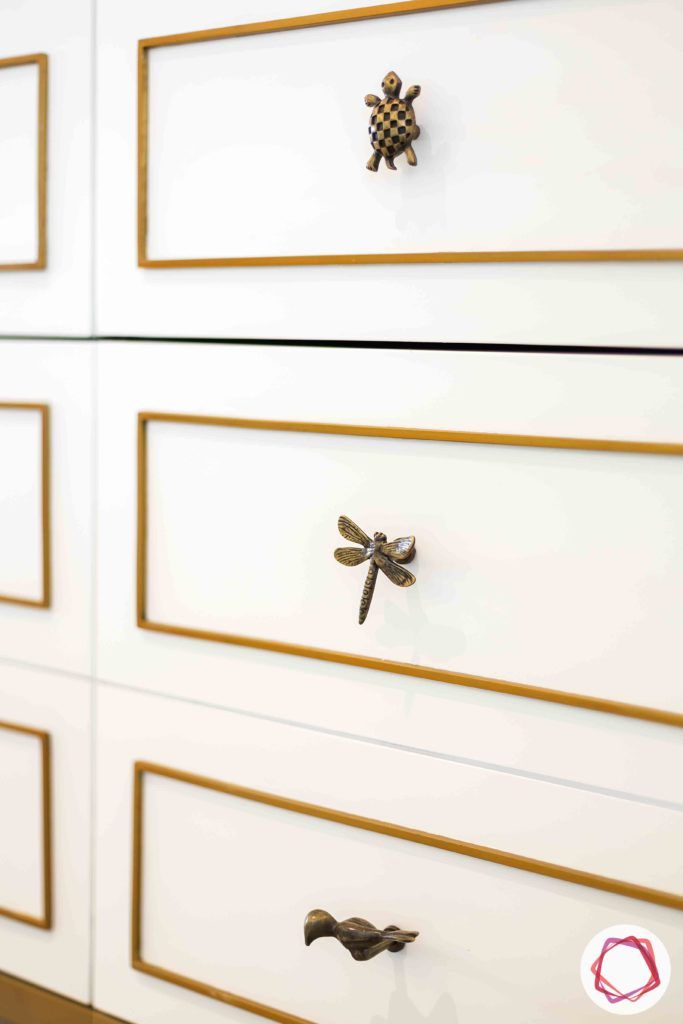 Choosing a neutral tone for your fitted wardrobe designs doesn't mean you can't have pops of colour inside. Pick from star- and heart-shaped drawer knobs in bright blue or red. If they have a favourite cartoon character, replicate that in the form of a handle. For the wardrobe exterior, even a subtle handle switch, from plain to crown-shaped or character-shaped, can liven up the look. The positioning of handles are critical, too- they must be accessible yet high enough to avoid any injury.
Kids' Wardrobe Designs Tip #5: Optimise storage based on needs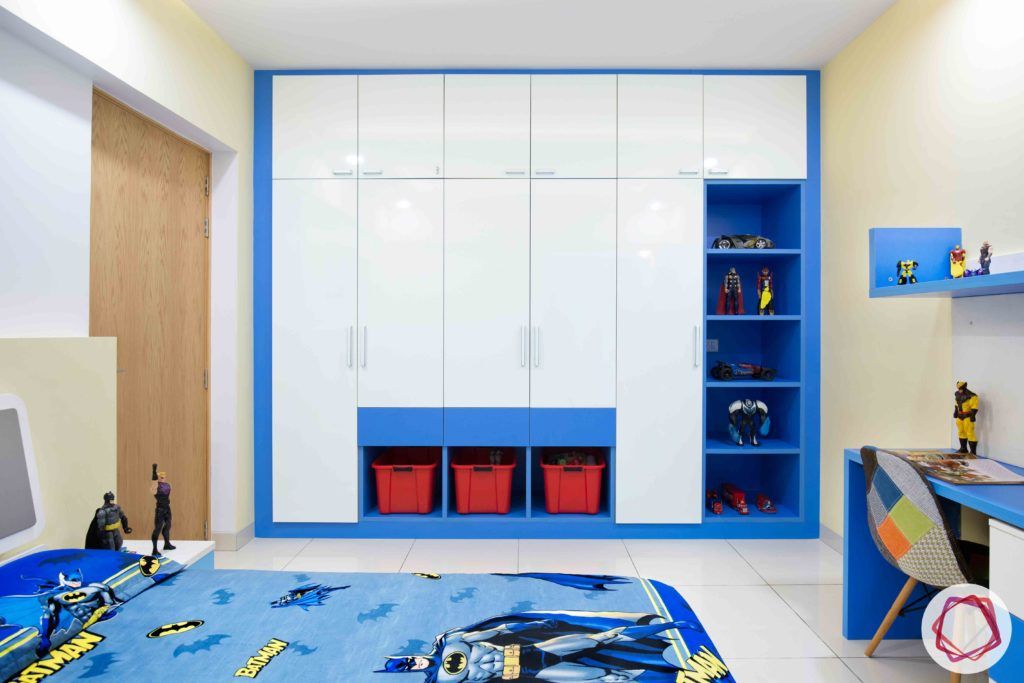 When choosing from kid-friendly fitted wardrobe designs, consider their every need, whether clothing or toys. Pull-out storage bins are easily accessible and are the perfect home for uncategorised knick-knacks like toys and games. Lower shelves can be put to use for toys or shoes, while higher areas can store off-season clothing. Additional door hooks keep bags and hats organised.
Wardrobes are a necessity but that doesn't mean they need to be boring or cumbersome. Use this interior design essential as your blank canvas to push the limits on the play of colours, design and organisation in kid's wardrobe designs for a growing child's room!
Here are some Whimsical Kids' Room Designs to inspire your makeover!
Send in your comments & suggestions!