The kitchen is the heart and soul of your home. It's that one space that needs to be both beautiful as well as functional. From the cabinets to the layout, every single aspect of a kitchen must be carefully designed to ensure convenience. The countertop is one such part of a kitchen that determines how much time you need to spend on cleaning and maintenance. While a range of kitchen countertop materials is available in the market, quartz countertops are quite popular amongst customers. In this guide, we give you all the details: pros, cons and cost of quartz kitchen countertops.
What Is Quartz Stone?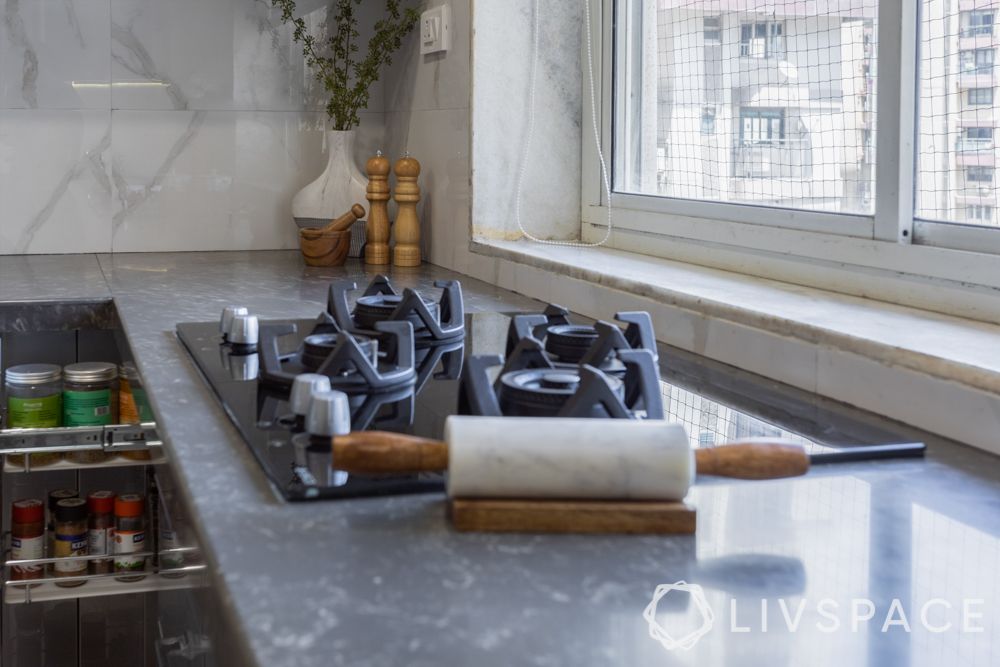 Quartz stone is a hard, crystalline material that is composed of silica. With multiple varieties, quartz is commonly used as a kitchen countertop material, for making jewellery and in making glass as well.
Quartz kitchen countertops comprise quartz chips or quartz dust bound with resin. Quartz countertops are engineered stones that make sturdy countertops that are completely non-porous. The appearance of the quartz stone depends upon how the quartz chips were ground.
What Are the Types of Quartz for Kitchen?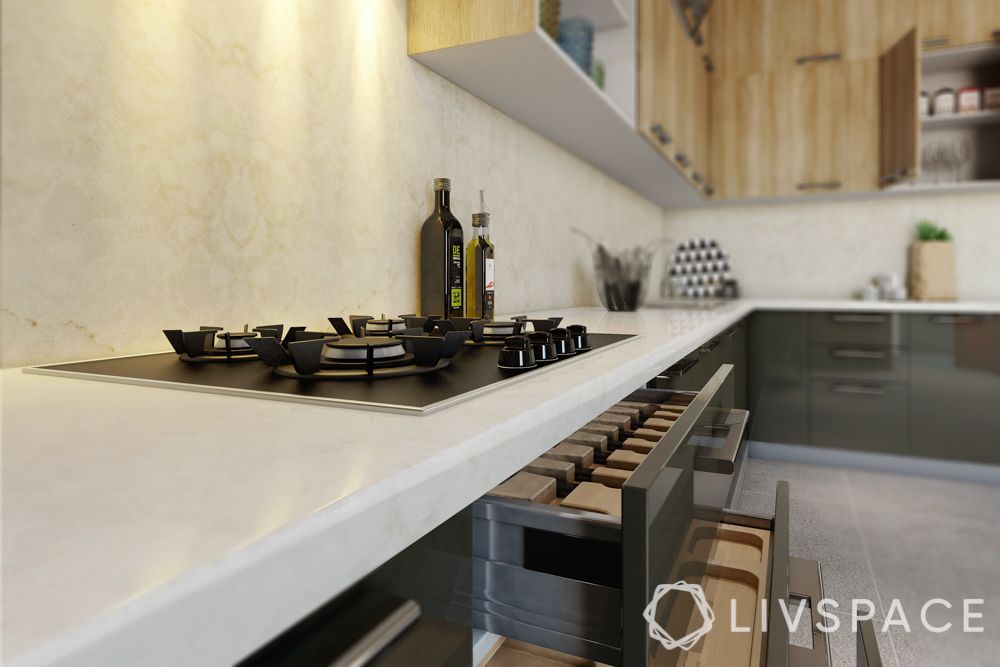 A quartz countertop is priced and categorised based on the thickness of the slab. Generally, quartz stone countertops are available in two thicknesses — 15 mm and 20 mm. However, certain brands like Caesarstone also offer slabs of 13mm thickness. Thinner slabs cost less and have a contemporary appeal. On the other hand, thicker slabs are more durable.
Quartz Countertops: Pros and Cons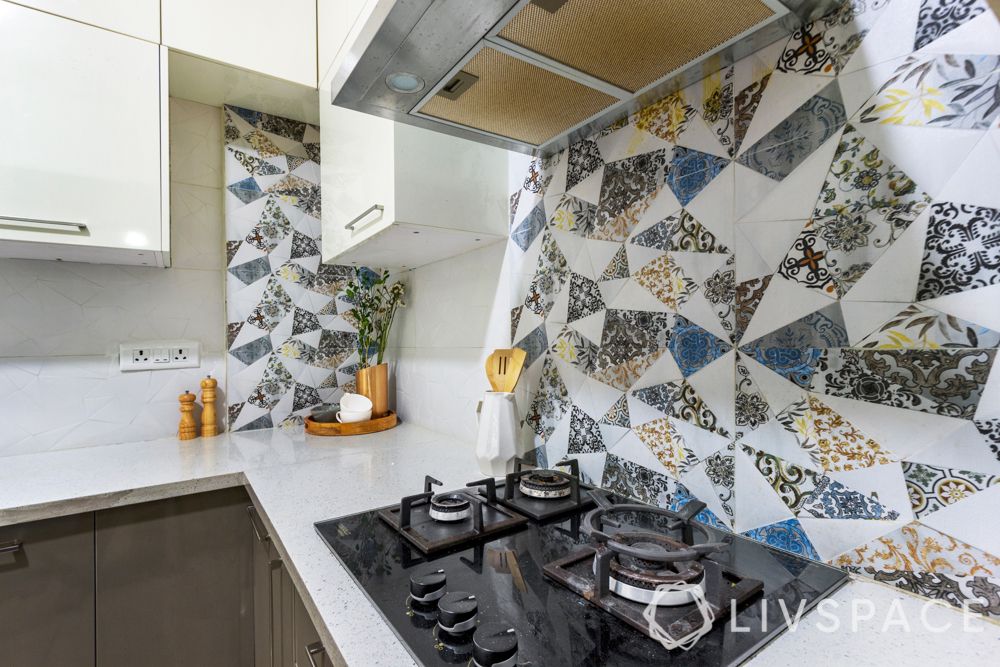 Pros of the Quartz Stone for Kitchen
Quartz countertops are extremely tough and durable
The Quartz stone for kitchen has a glossy sheen
They are non-porous as well as stain and crack-resistant, making them antibacterial in nature
A quartz kitchen does not require sealing or resealing as it is engineered
These are available in a wide range of colours
Quartz countertops are easy to maintain — just clean them with mild soap, water and a soft cloth
There is a wide variety of quartz countertop colours
Cons of Quartz Stone Countertops
Quartz stone countertops are sensitive to UV light, which results in discolouration; so they cannot be used for outdoor kitchens
Quartz is heat-sensitive so you can't keep pots and pans straight from the flame on it
A quartz countertop can only be purchased as a full slab
It is expensive as compared to other materials like granite
Quartz Countertops Prices
| | |
| --- | --- |
| Brand (Full slab) | Price |
| Unbranded | ₹15,000 onwards |
| Branded | ₹25,000 – ₹28,000 onwards |
| Premium Brands | ₹85,000 onwards |
Quartz Countertops vs Granite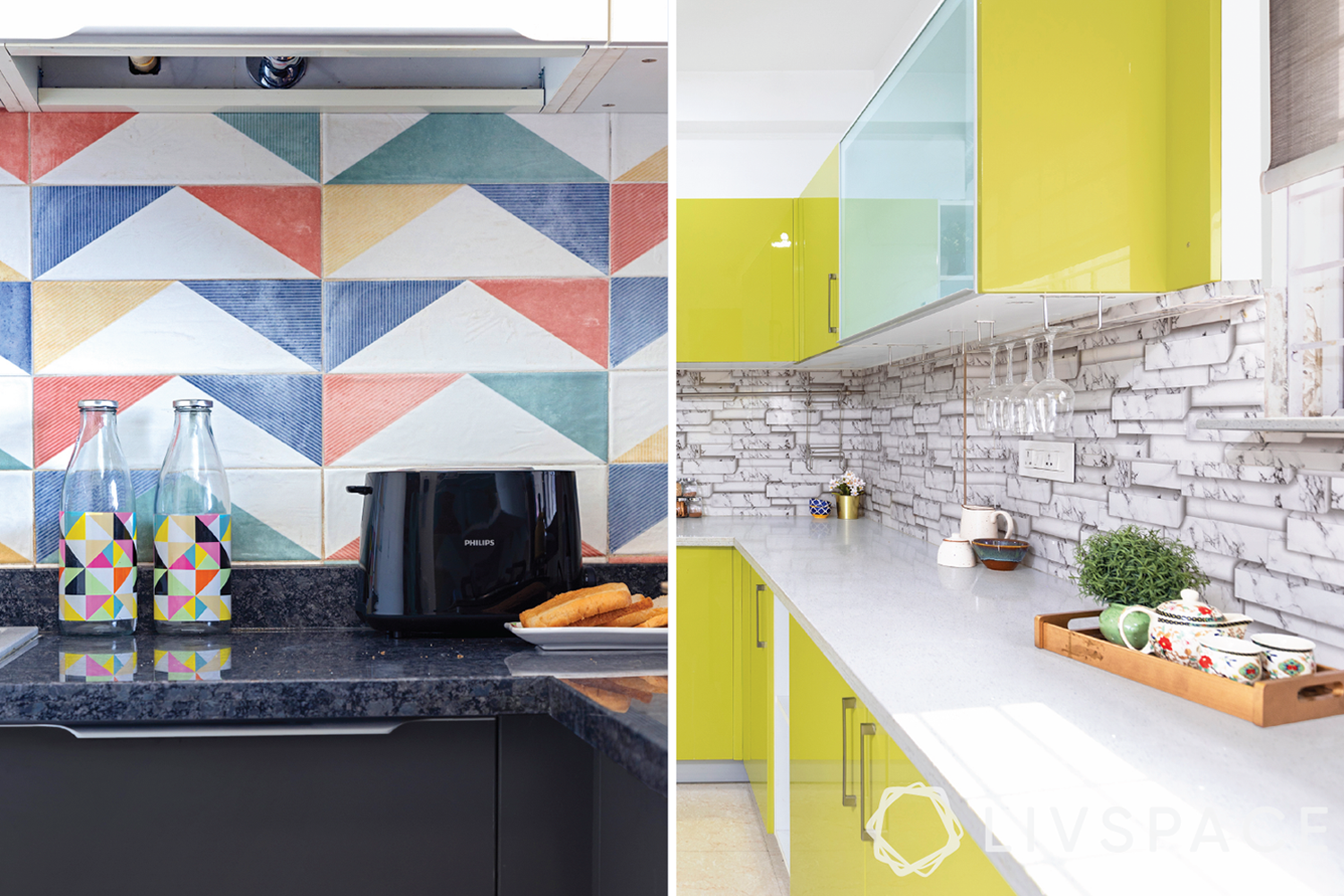 Granite countertops have always been the go-to option for Indians. However, in recent years, quartz countertop designs are gaining popularity. When it comes to quartz countertops vs granite, which is the best option? Both quartz and granite have their pros and cons. As compared to granite, a quartz countertop is harder, making it more durable. It is also non-porous and stain-resistant, thereby reducing maintenance time and effort. Quartz slab for kitchens are also available in a larger variety of colours and textures as compared to granite. However, unlike quartz, granite is heat-resistant, making it a good choice for kitchens where heavy-duty cooking happens.  
The final decision depends upon your requirements and budget. However, with respect to features, a quartz countertop is always a better choice than granite.
How to Select Quartz Countertops?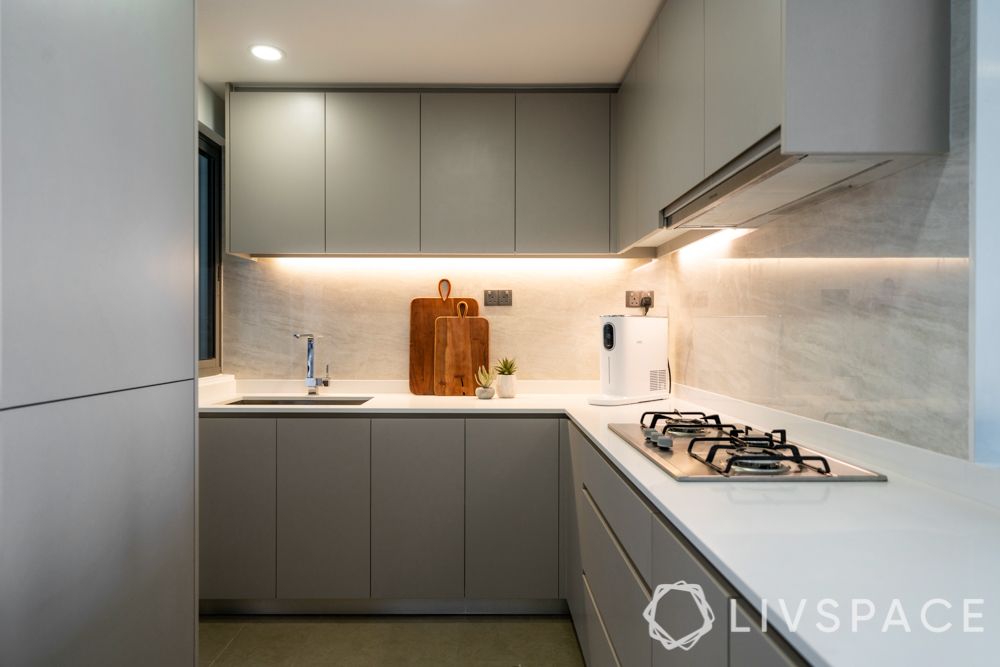 A kitchen countertop is a long-term investment. Thus, it is essential that you choose it wisely. Here are some expert tips to help you select a quartz for kitchen top.
Always buy quartz from a reputed brand like Kalinga, Caesarstone, Corian Quartz etc
Quartz countertops with thickness above 20 mm are a better choice as they offer a smoother finish and durability
While choosing quartz countertop colours, take into consideration the overall look that you hope to achieve for your kitchen
Since quartz is heat-resistant, always use insulating pads in the kitchen
Things You Did Not Know About Quartz Countertops
A quartz countertop is not solid quartz but a mixture of stones like quartz, granite, marble etc, held together by a cement-based binder
Quartz countertops are an eco-friendly option
Shopping malls, airports etc often have quartz flooring
Quartz is gradually taking over the granite market share
Premium and elegant, a quartz countertop can give your entire kitchen a modern makeover. Looking for more kitchen countertop materials? These are the 10 most popular materials for kitchen counters.
How Can Livspace Help You?
We hope you found our ideas useful! If you want your home to be just as beautiful, then look no further. Book an online consultation with Livspace today.
Wondering how our customers feel about working with Livspace? You can check out the Livspace kitchen reviews here!
***Colours and finishes are subject to availability. Please check with your nearest Livspace store to check availability.
We love hearing from you! Write to us with your comments and suggestions at editor@livspace.com