Has the pandemic stalled your interior design dreams? We know these unprecedented times have affected our lifestyle, our spending patterns and the way we look at everything. Amidst all the stress and anxiety surrounding these tough times, we wanted to give you a reason to smile.
We all know the importance of having a good kitchen, especially with all the home cooking happening right now and everyone turning chefs. So if you had plans on getting your kitchen renovated or designed by an expert and COVID-19 put a break on it, we are here to help! We can provide you with the best-in-class low budget modular kitchen that will definitely make cooking fun and efficient. Read on to know more.
Why do you need an expertly designed kitchen?
To be able to enjoy the experience of cooking and not worry about the hassles of cleaning and storage, you need an expert to guide you. An expert who would know every nuance of how you use your kitchen and be able to provide you with the best solutions that are tailor-made for you. Here are some features that an expertly-designed kitchen has that can make life much easier:
The golden work triangle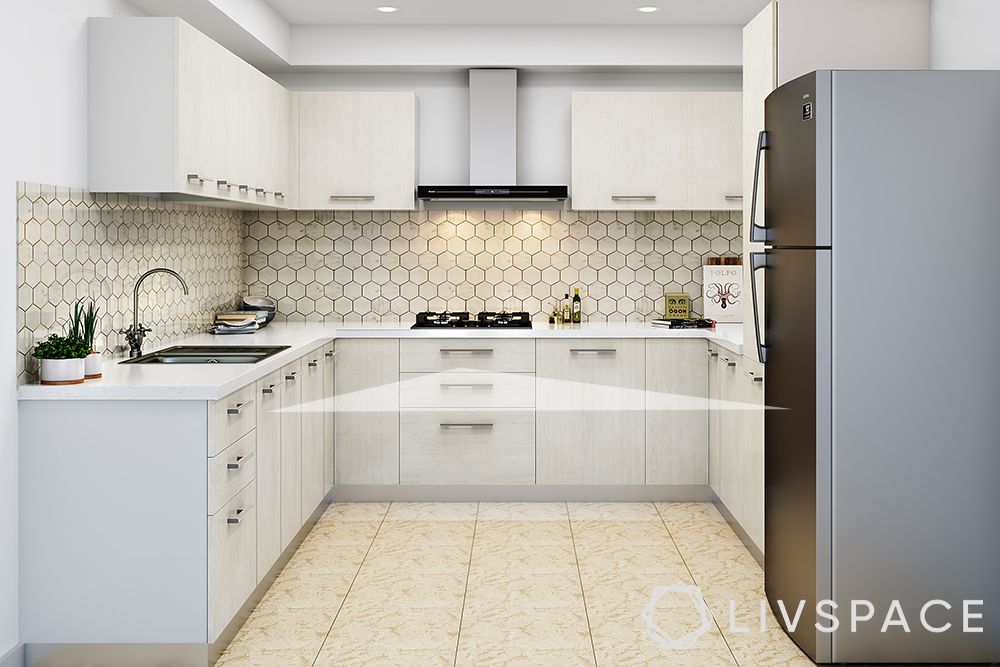 So, what is the kitchen golden triangle? Developed in the early 20th century, this concept states that the three primary work areas of the kitchen—the cooktop, sink and refrigerator—should form a triangle. The hob, sink and refrigerator are the most frequently used areas in the kitchen. Placing them in a triangle allows you to freely move between these areas; there will be nothing to block your flow as you cook (on the stove), peel or chop (by the sink) and retrieve things (from the fridge). With some modifications, your designer can incorporate the golden triangle in every layout to make your kitchen ergonomic and efficient.
Ergonomics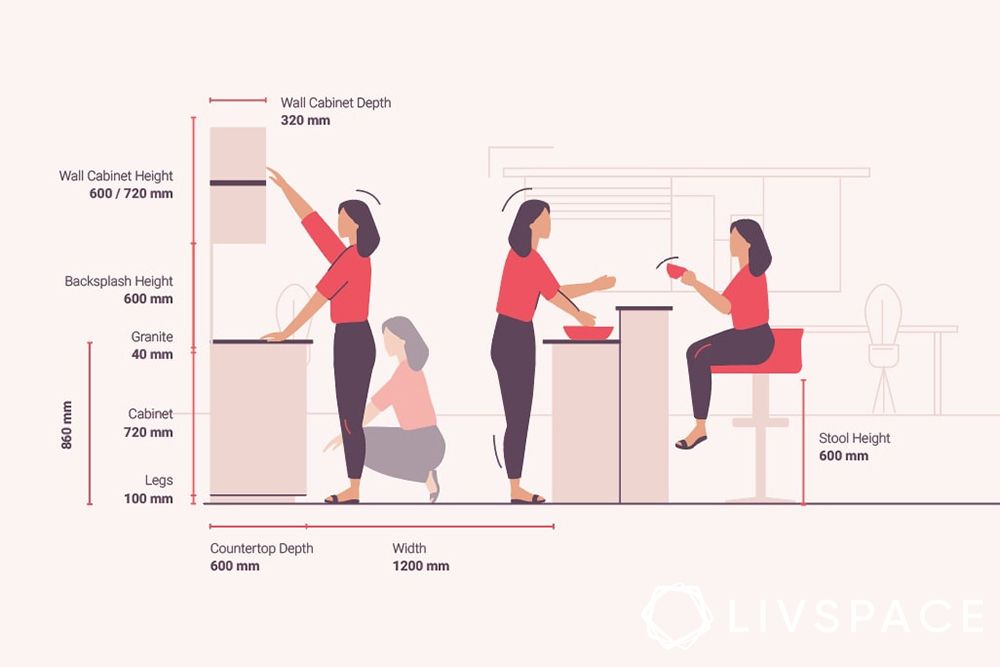 Because just like you, we care for your health. Did you know that the wrong height of kitchen cabinets can severely affect your backbone? Or the wrong placement of wall cabinets can compromise your cooking efficiency? An expert will measure each corner of your kitchen to tell you the exact dimensions of every cabinet that can be installed in the available space. So you can say goodbye to back pain with counters and cabinet heights that are made for you!
Division of work zones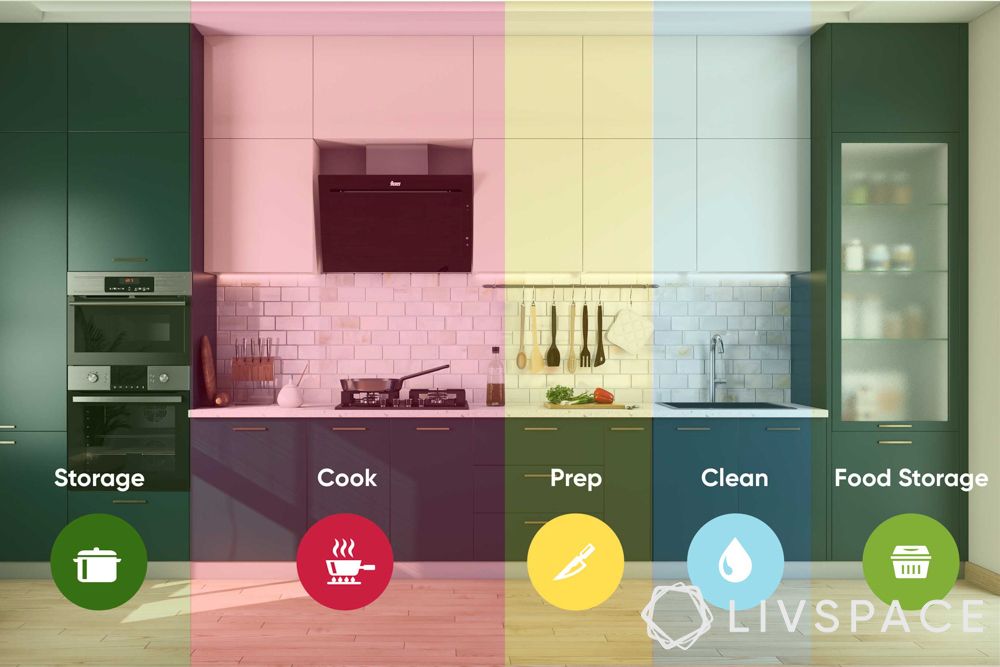 Experts go beyond the golden triangle and demarcate work zones—for storage, prepping, cooking and finally cleaning. Breaking up your kitchen in different work sites will allow you to maximize the space and its efficiency while customising the design as per your kitchen's restrictions and your lifestyle. So if you have dedicated zones for each type of activity, you will notice that you are automatically faster and more sorted in your kitchen.
Can your carpenter give you all the benefits that we can?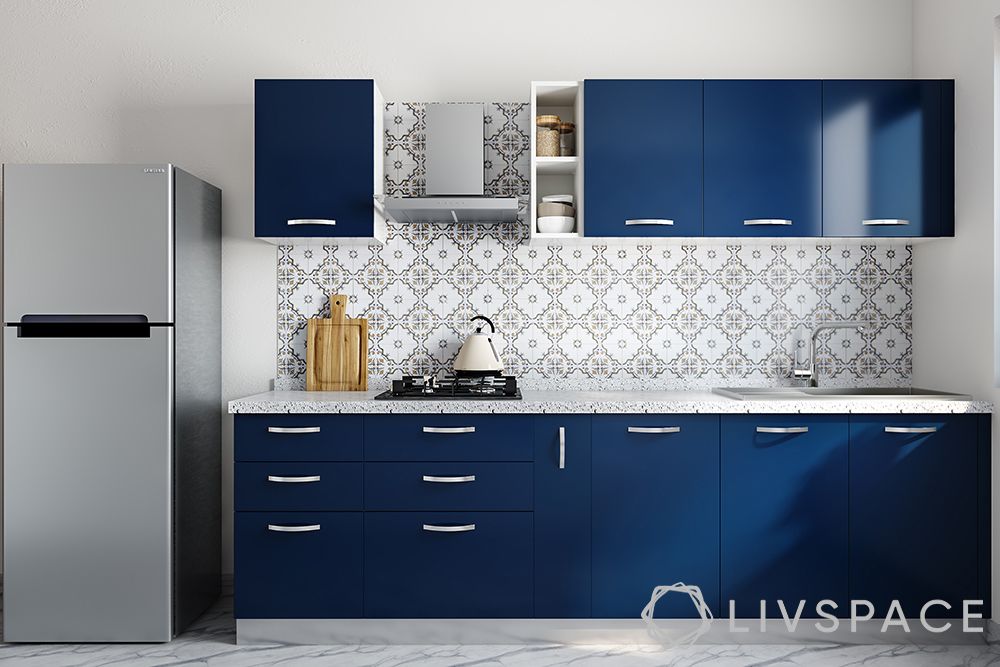 We often feel that it is easier to work with carpenters but do you know the shortcomings of the unorganised sector? Will your carpenter be able to give you all the facilities and solutions that an expert can give you? Here are some advantages of getting a Livspace low budget modular kitchen that you might not know.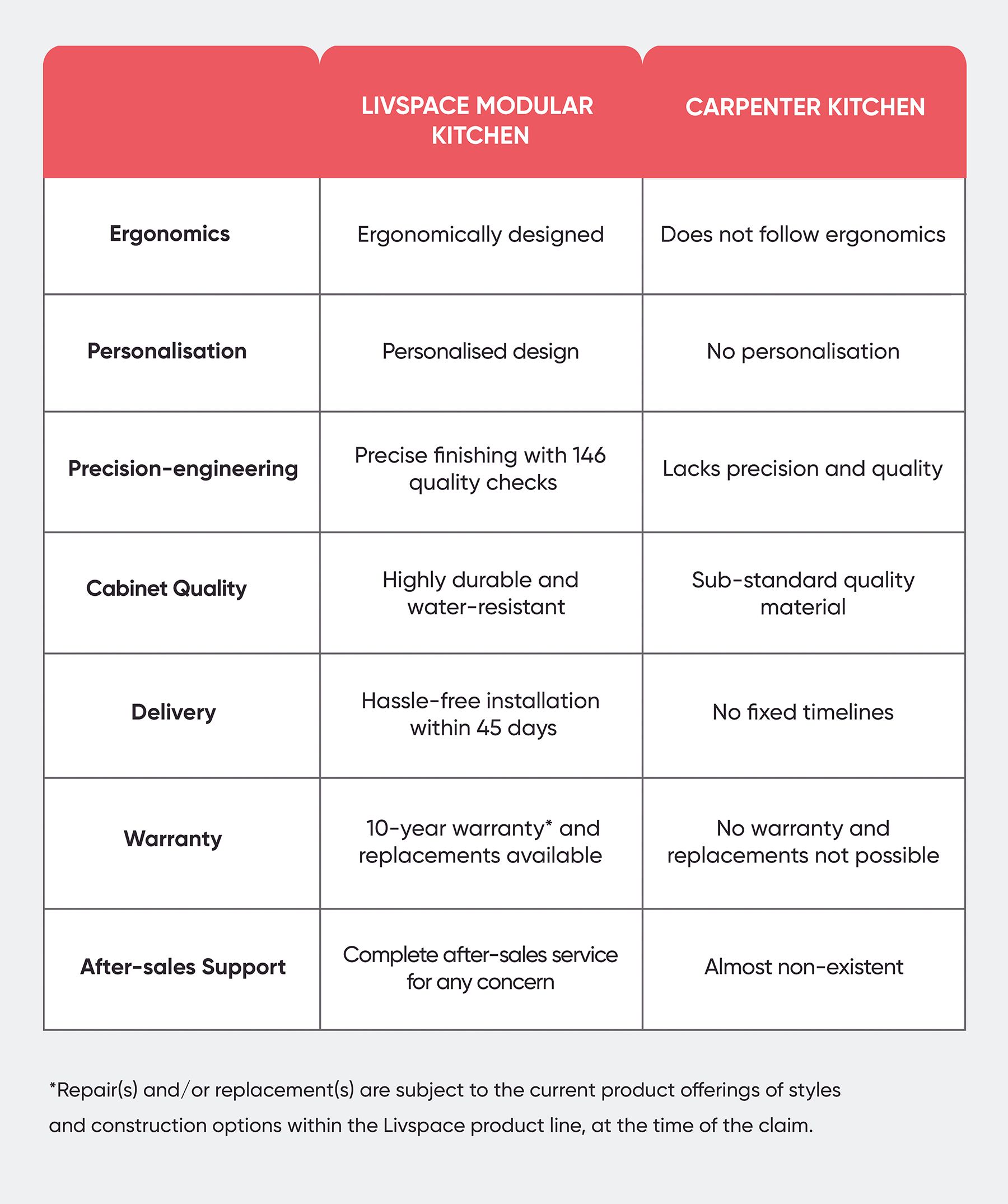 What are the essential modules required in a kitchen no matter what the shape/size?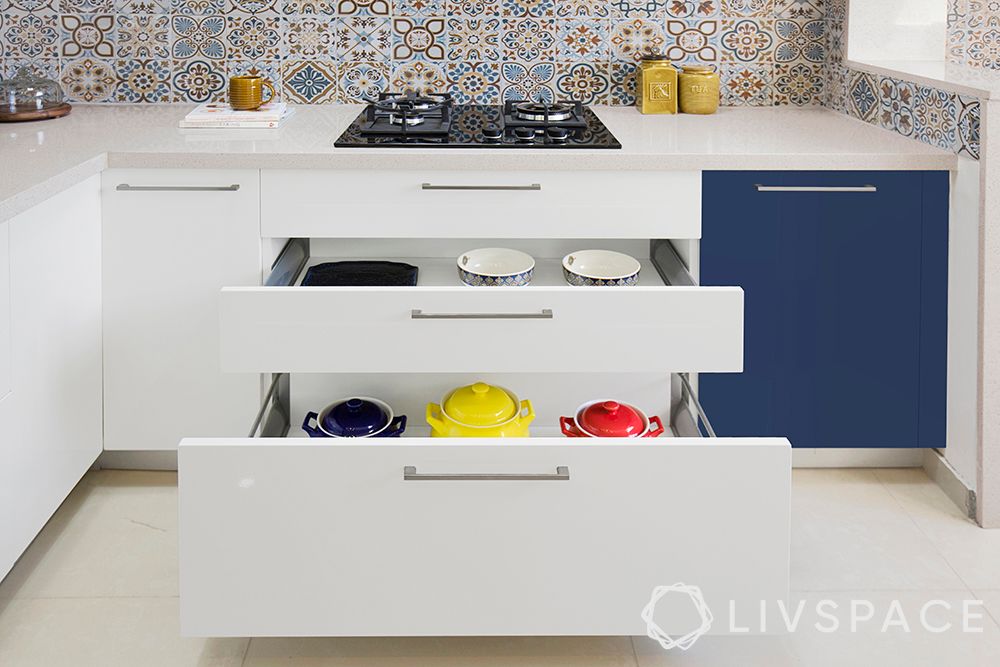 A kitchen without the most basic modules is like an empty box. Of course, with the pandemic and the current situation, we cannot afford to splurge on kitchen interiors and that is why we want to inform you about some of the must-haves for a modular kitchen. So, no matter where you get your kitchen designed from, make sure you have these modules in it.
For cooking: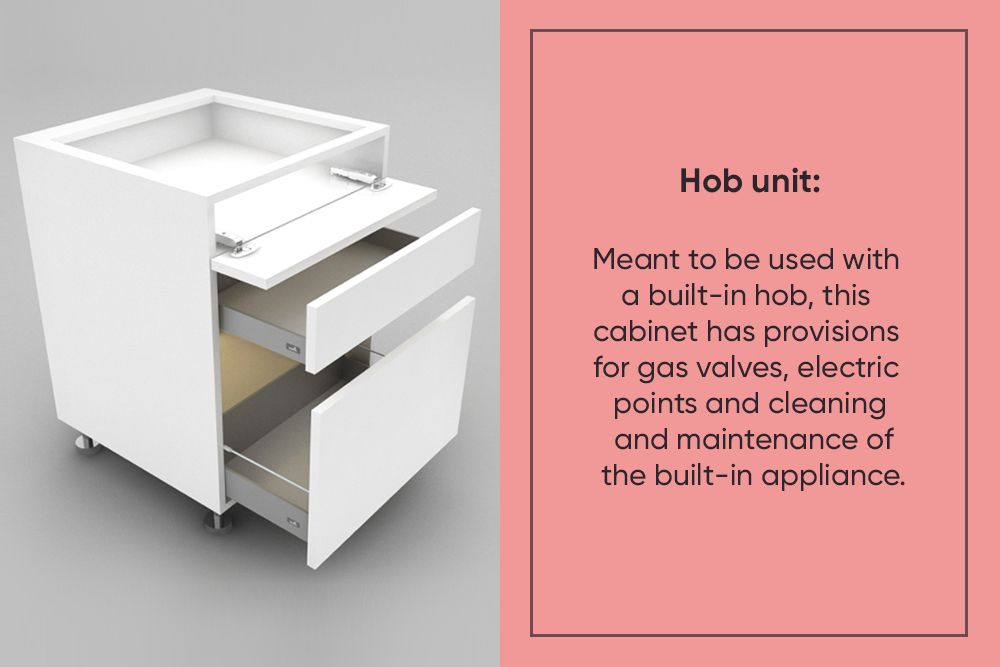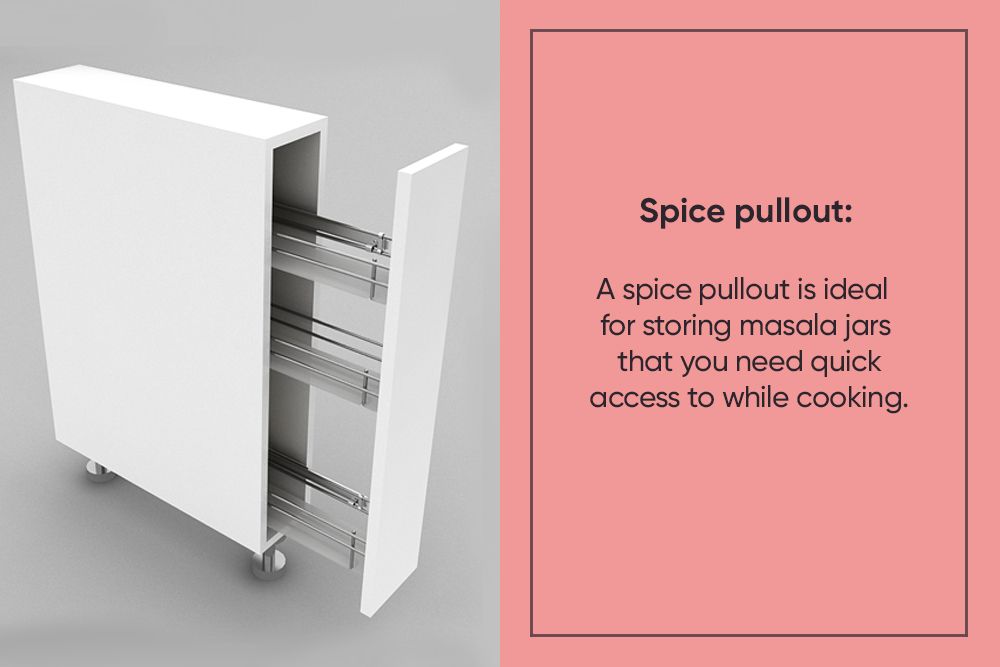 For cleaning: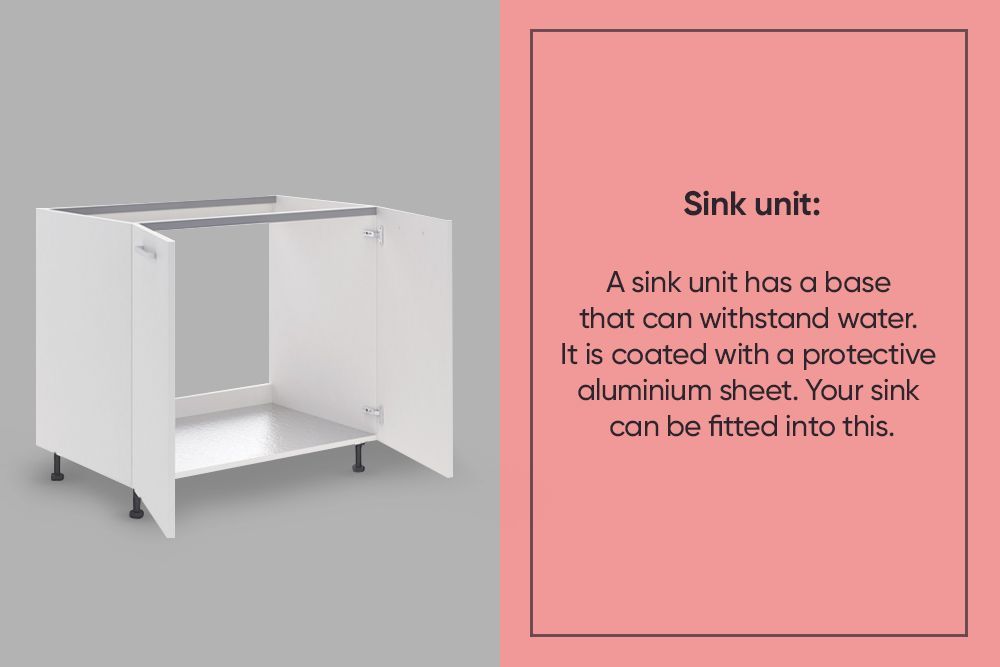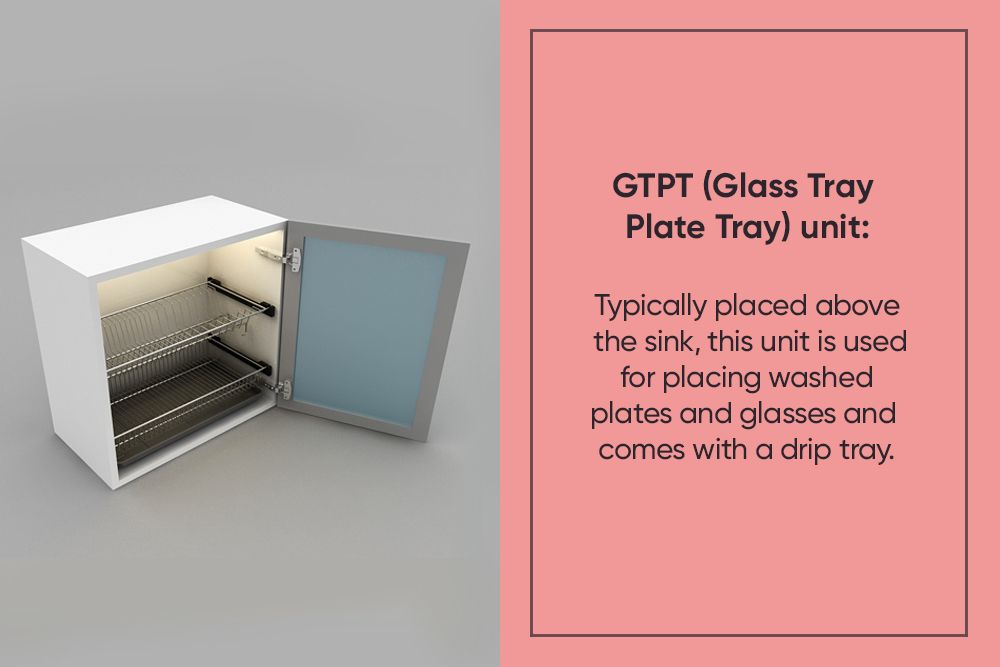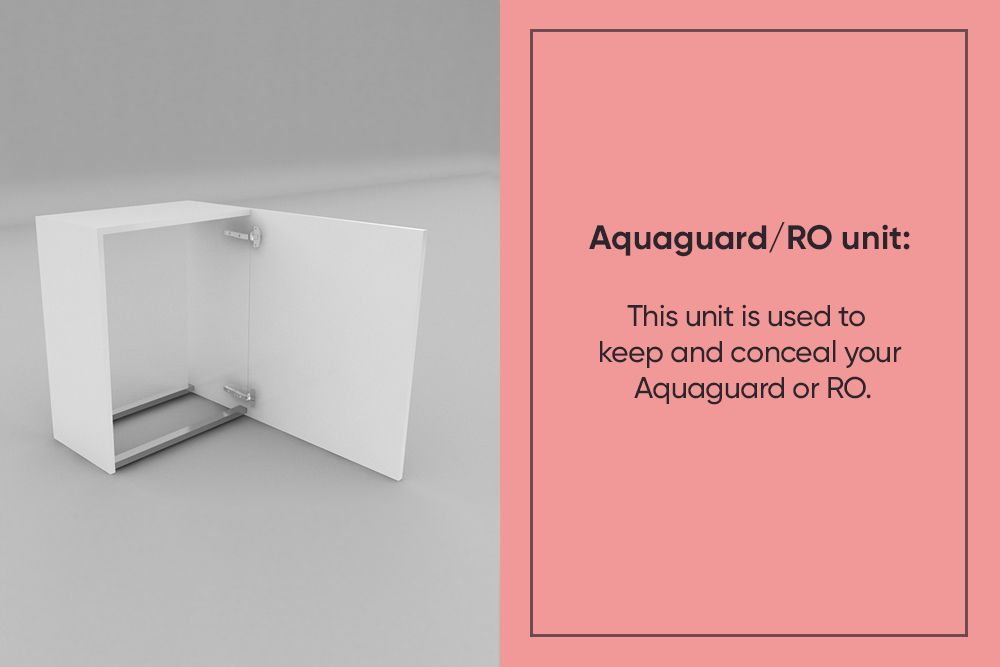 Disclaimer: Images here are for reference purposes only
How can Livspace help you with your low budget modular kitchen?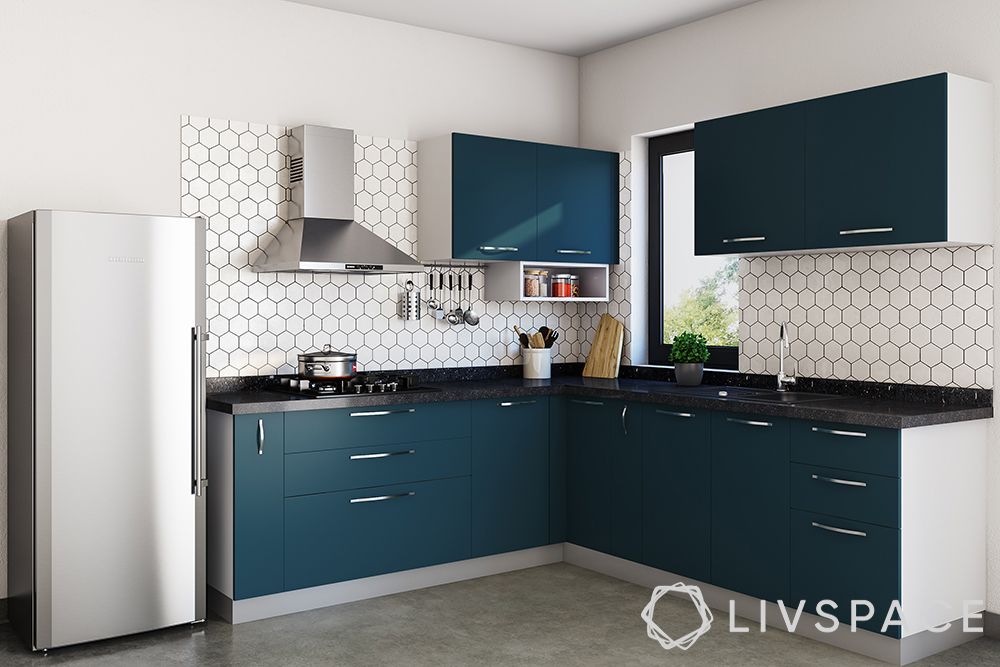 At Livspace, we understand that each requirement is unique and every individual's spending habits are different. That is why we are here to cater to every kind of low budget modular kitchen need. With us you will get a host of benefits and financing options that are competitive and will help you in these uncertain times. If you think that you have to delay your kitchen renovation plan, then you might want to reconsider that. Let us tell you why. Here are some benefits you get when you design your kitchen with Livspace:
Price match guarantee – We care about your money and when you instill trust in us, we do not let you down. We know you are going to do your market survey to get the most competitive price for your kitchen design. Hence, we offer price match guarantee wherein we give you the best price in comparison with other branded players in the market, for the same scope of work.
Warranty – We've got your covered. And we mean it when we say it. Our warranty assures you do not have to keep worrying about your modular furniture. We promise to have your back when you need us. Livspace modular kitchens come with a 10-year warranty.
Booking price – Wondering how much down payment you'll have to make to get started? How about we tell you it's lesser than that smartphone you've been eyeing. Yes, our booking fee starts from as less as ₹9,900.
No cost EMI – In the age of credit cards and loans, we all know that dreaded time of the month when we have to pay dues. We do not want you to pay anything extra if you want to opt for EMI payments. Homeowners can avail the option of paying 0% EMI for tenures of 3, 6 and 9 months on the down payment of a principal amount for 3 or 6. Get your brand new kitchen at a down payment and pay monthly EMIs after that, without incurring any extra cost.
So, for a 10 X 10 sq ft L-shaped kitchen that has the basic modules mentioned above, all you have to do is book your design with us and get started. Our kitchens start from ₹1 lakh. However, this price does not include appliances and countertops. Please note: This is our starting range and the price goes up with the number of modules, material and finish you choose.
You can also think beyond just kitchens and opt for basic interiors for ready-to-move-in homes. Check out How to Get the Essentials for a New Home With Livspace Advantage.
Send in your comments & suggestions to editor@livspace.com