As far as first impressions of a home go, decor can seal the deal. Increasingly, people are shifting from ho-hum walls and ceilings to decorated or 3D counterparts that are eye-catching enough to warrant becoming a statement piece. Of all the materials used to create these additions, POP design is by far the most popular.
POP or Plaster of Paris, is a quick-setting plaster made of white powder that hardens when exposed to water and then allowed to dry. POP is most used to make false ceilings and protrusions in home interior design.
Using POP design in home decor
A classic way to install POP design into any home as a fresh addition or a retrofit is to fix it into the ceiling. Moreover, this is a great idea for those looking to upgrade existing spaces and directs the eye upwards, making the room seem that much bigger and multi-dimensional.
POP Design for Ceilings #1: Single-layered False Ceilings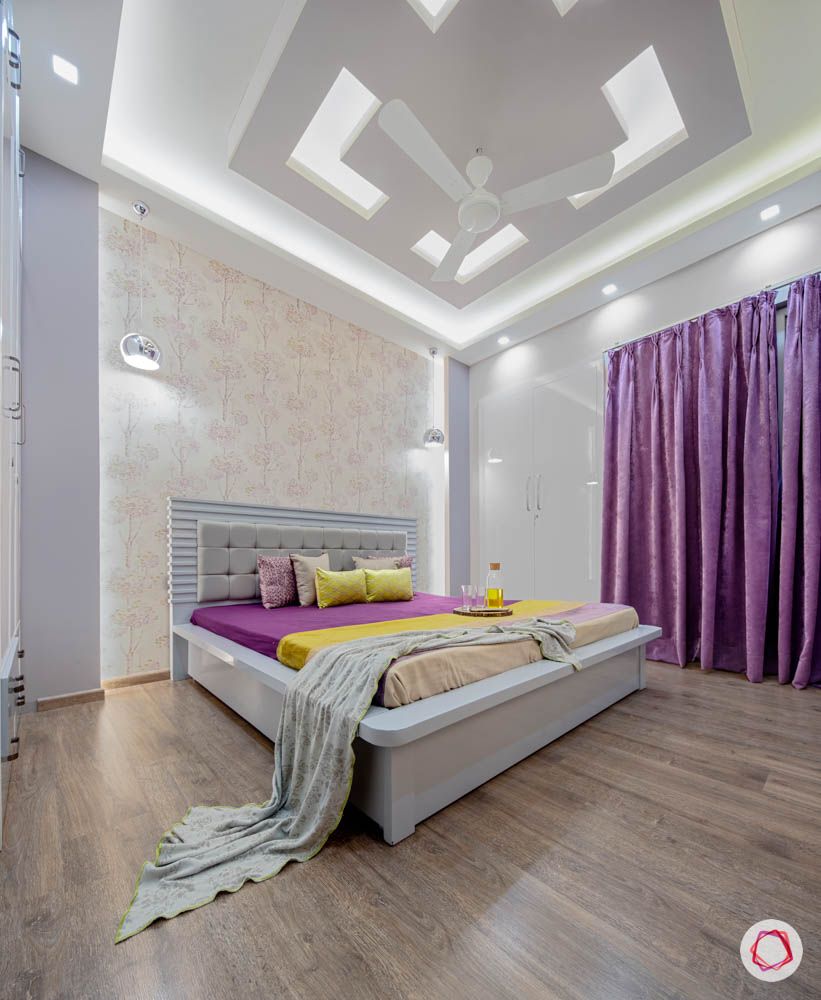 Beginning with the basics, the single-layered false ceiling POP design is most used by those looking to add a little pizzazz to their home without going all the way. Since there is only a single layer, the ceiling looks bedecked enough. However, many homeowners choose to play with colours or shapes to add more interest to the otherwise simple design. A single-layered false ceiling is a perfect place to tick Vastu boxes. It adds the necessary colours without breaking the overall colour palette.
POP Design for Ceilings #2: Multi-dimensional False Ceilings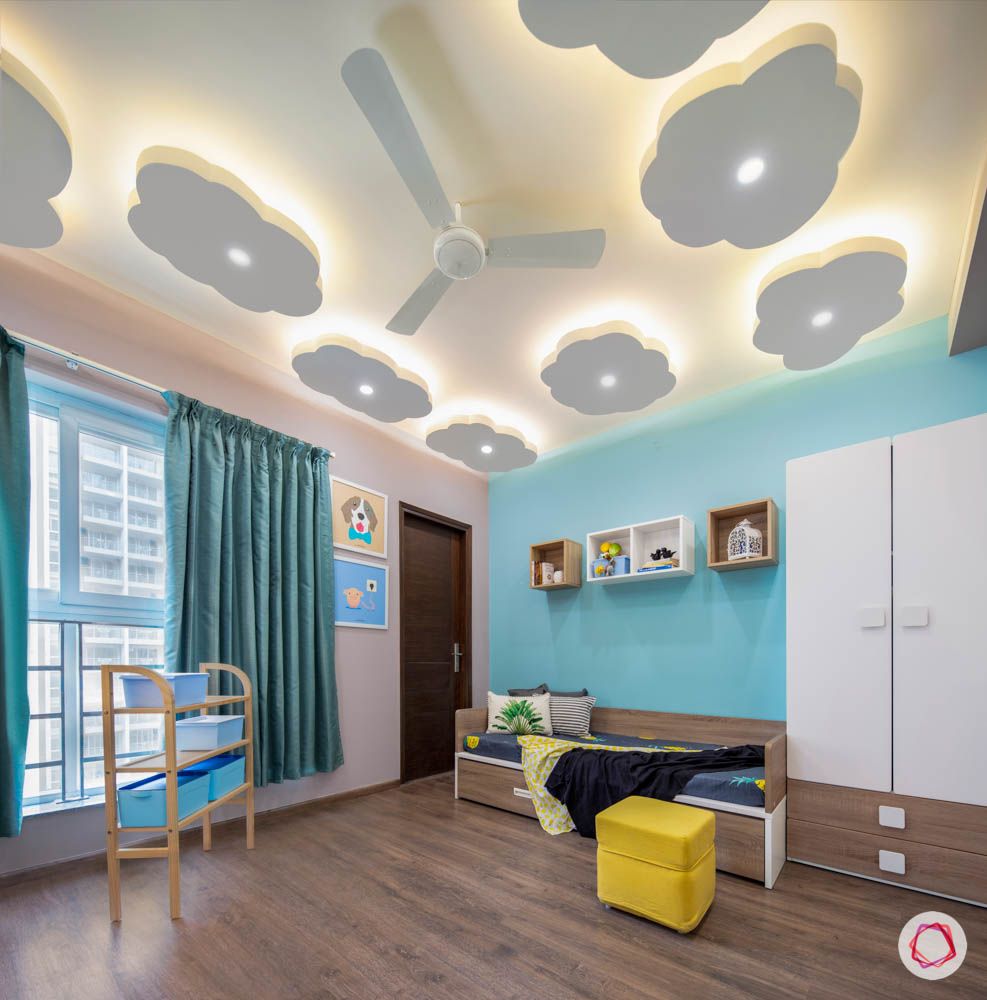 To create a little more drama and interest, consider setting up a multi-dimensional false ceiling with layers. You can experiment with different geometric patterns and dreamy shapes. Alternatively, can stick to sharp, clean edges in a singular pattern to avoid overwhelming the room. Along with this POP design, consider installing hidden LED strips for ambient lighting that is capable of transforming the space.
POP Design for Ceilings #3: Extended False Ceilings
If you want to include POP that's not restricted to the ceiling, a clever trick is to extend it along the wall all the way down to the floor. This is especially common in the design of media consoles . It serves to pique the interest of visitors while also straying from traditional ceiling-only POP design ideas. Furthermore, paint over the false panelling with the same paint as the wall to make it inconspicuous, or decorate it with a contrasting shade to up the ante.
Pro tip: If POP design along the ceiling isn't on your interior design cards for some reason, consider shifting the focus to walls and niches. This way, you can still experiment with the versatile medium. Subsequently, add elements of lighting into a space without having to splurge on additional ceiling fixtures and hidden lights. Some interesting spots for you to incorporate this unique idea are pooja rooms, media consoles, dining halls and entryways.
There are dozens of creative POP design ideas out there. Consider fitting those that match with your colour scheme to make the most of your choice.
While you decide the perfect ceiling design for your home, don't forget to match the walls to it. Check out: How Do Wall Colours Affect Your Mood?
Wondering how our customers feel about working with Livspace? You can check out the Livspace reviews here!
Send in your comments and suggestions.