If you are in the market for new tiles, you might want to take a long, hard look at vitrified tiles. These have emerged as a crowd favourite, especially for spaces that are exposed to moisture or frost. To make this decision easier for you, our in-house experts have listed out the properties, uses and maintenance of these tiles, along with their cost. Read on to know more.
What are vitrified tiles?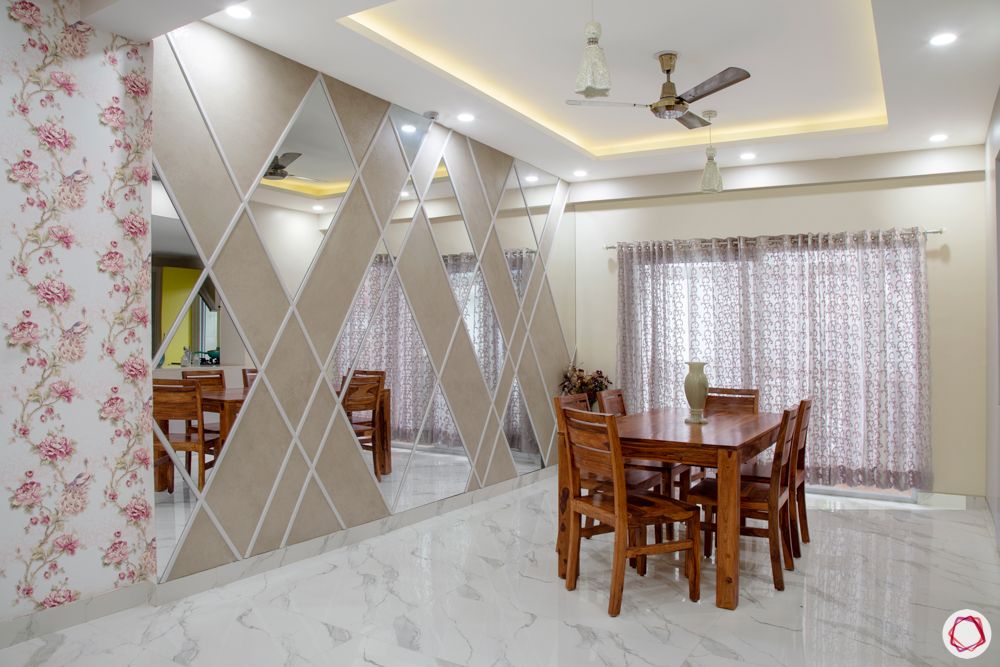 Vitrified tiles are similar to traditional ceramic tiles, but include silica and clay in the mix. During the process of vitrification, the silica and clay melt and blend together to form a glass-like element inside each tile, allowing it to retain the original sheen even after several years of use. These tiles come in a variety of styles, patterns and colours, making them a viable alternative to marble or granite. However, due to the addition of silica and clay and the vitrification process, these tiles cost a little more than ceramic ones.
What are the properties of vitrified tiles?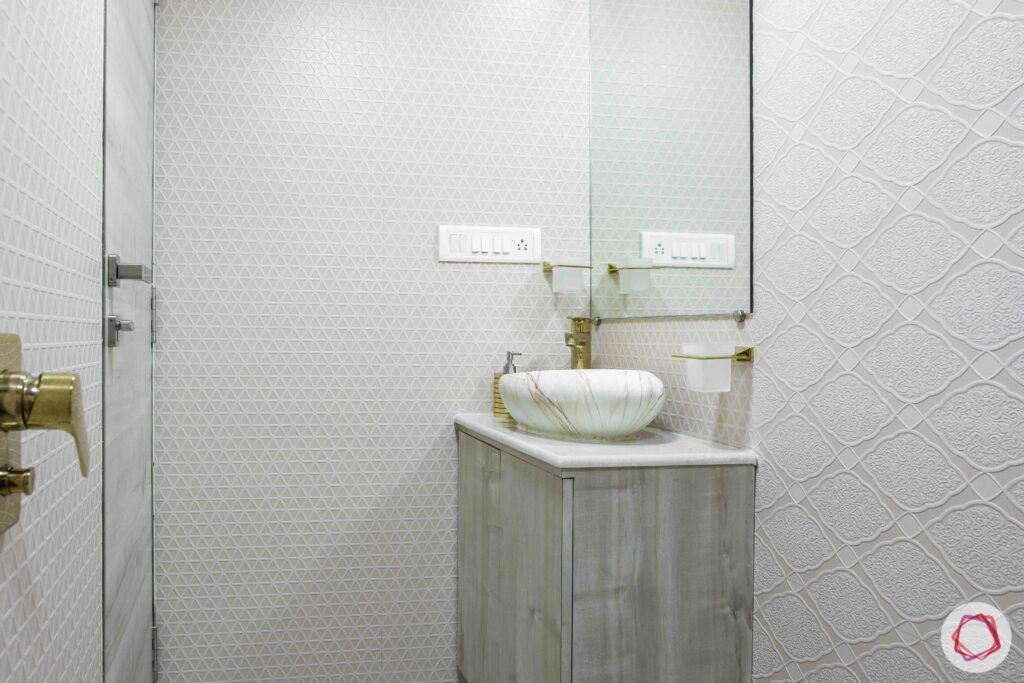 Vitrified tiles have very low porosity, which makes them water and frost resistant. Those tiles with anti-skid coating offer greater abrasion resistance, and can be installed in areas of heavy movement. Although the tiles cost a little more than some others, their durability justifies the investment in the long run. Additionally, these tiles have a low setting time, so if you are looking for a home renovation project on a timeline, they are the perfect fit.

Where can vitrified tiles be used?
Adding colour to the kitchen

Tiling the bathroom walls
Vitrified tiles are perfect for the backsplash in your kitchen or flooring in your bathroom. The process of vitrification ensures the tiles harden and become weather-proof, so you can use them both indoors and outdoors. Since they have the ability to withstand a great deal of pressure, they can also be used on the roof, or in the garden.
How should vitrified tiles be maintained?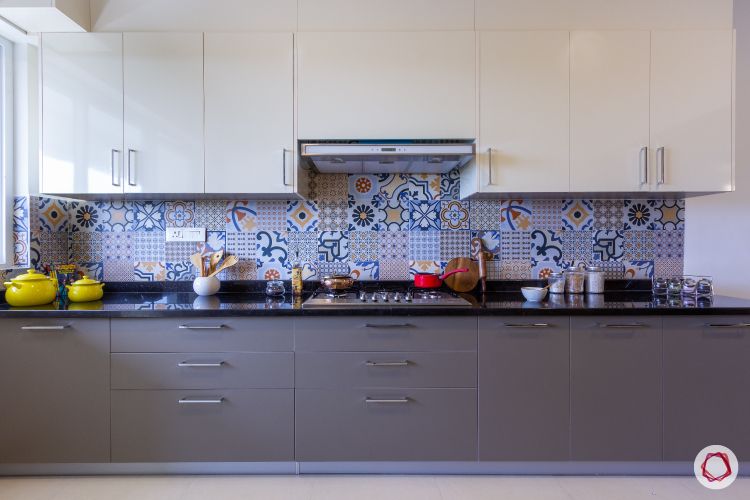 On a day-to-day basis, the inherent properties of vitrified tiles make them stain proof. Therefore, these tiles are easy to clean and maintain using just water and simple cleaning agents. For more stubborn stains, a combination of vinegar and water should do the trick. In order to extend their life, the grout between the tiles needs to be resealed annually.
Things to consider before investing in vitrified tiles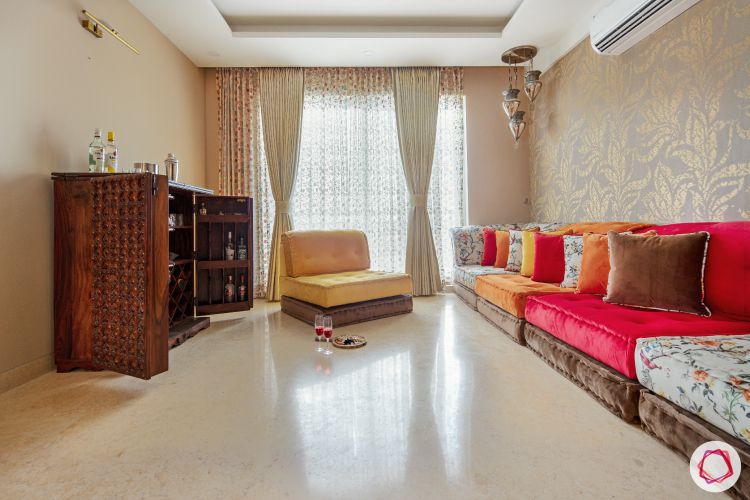 While installing these tiles is not a time consuming process, it is a very tedious one. In order to lay these tiles perfectly, you need to hire an expert to ensure the joints are even, and strong adhesives are used for stability. Since there are always new designs in the market and it is unlikely you will find the same tiles in a few years, be sure to stock up on some extra tiles. On an average, the tiles cost anywhere between ₹40 – 800/sq.ft. High-end tiles cost upwards of ₹450/sq.ft. and come in a variety of textures to choose from.
If you want to install vitrified tiles in your home, or would like to inquire about their cost, schedule a consultation with our experts today!
If you enjoyed reading this article, check out Which Flooring is the Best?
Send in your comments and suggestions.