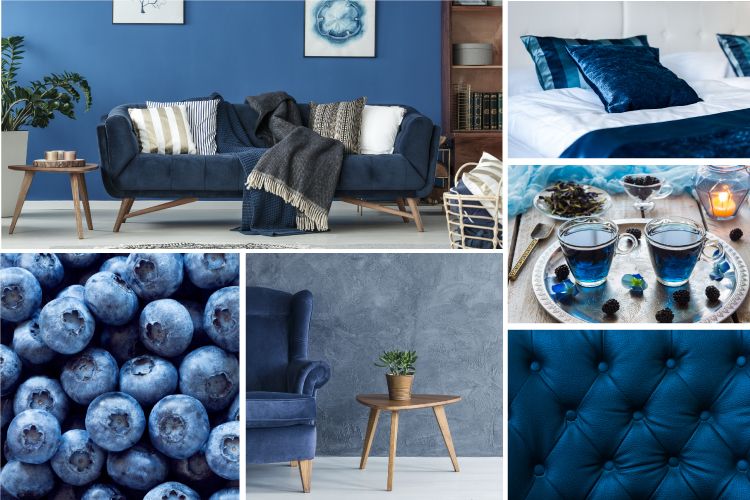 It's that time of the year that sends designers, publishers and everyone in the field of fashion and decor scrambling! Pantone Color of the Year 2020 is out! And boy, does this one make us happy! The Classic Blue, ladies and gentlemen, is surprisingly down-to-earth yet, lavish and rich, depending on how you treat it. It's comforting, it's relatable and I'll tell you why. It's in your favourite pair of denims and the must-have indigo kurtas from FabIndia. From gorgeous blue pottery to a bowl of ripe berries, from the still waters to the sky before dawn breaks – it's everywhere.
The Classic Blue is rich and royal – works well on cotton, satin, wool and silk. The myriad hues of blue soothe many a weary eye while being inclusive in its nature. It's also cool and contemporary – I mean, which one of us hasn't ever complained of owning too many blue clothes? Its gender-neutral and seasonless traits make it oh-so-appealing today.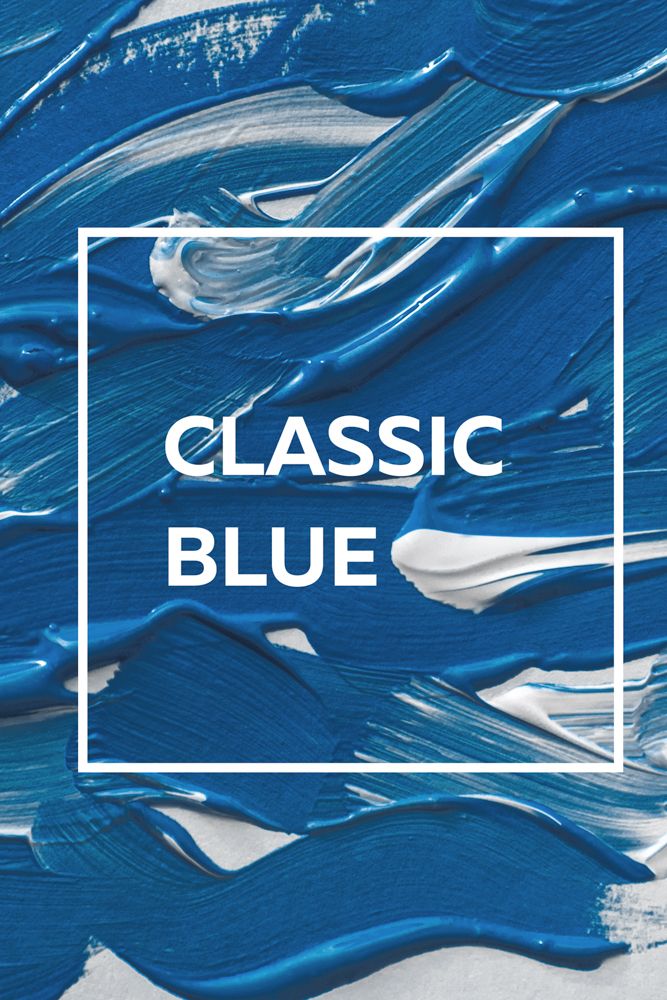 For us and every decor enthusiast ever, this is an opportunity. It's calming when you use it in decor and adds just the right pop of colour to any space. You can use too much of it or just a dash, and it still won't overwhelm you.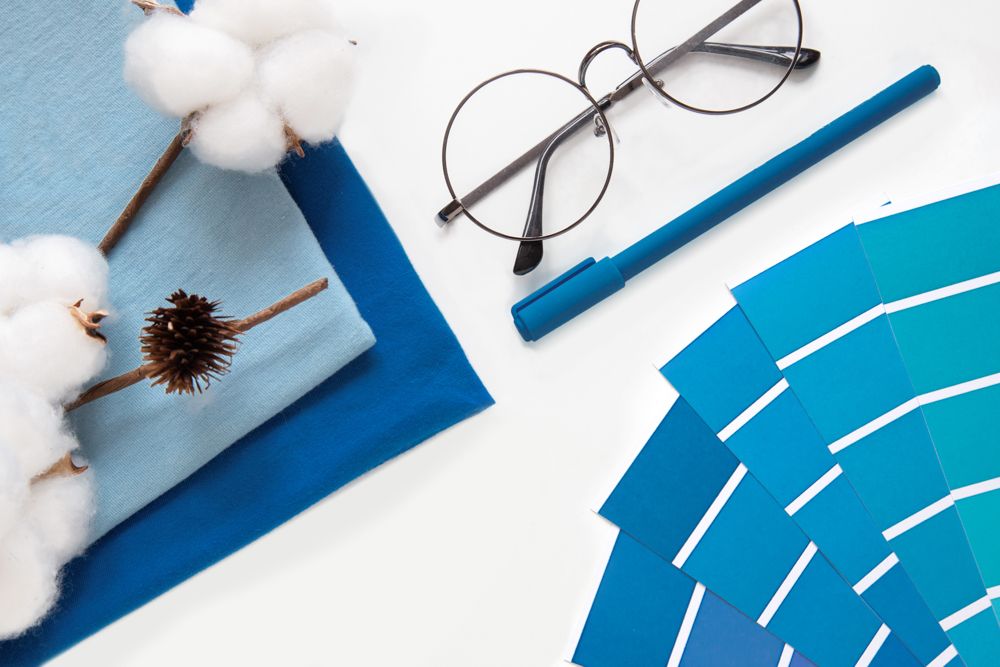 Here, we'll walk you through some gorgeous homes, and hope that you too, can incorporate the Classic Blue in your home with these ideas in the new year.
Pantone Color of the Year 2020 Look #1: Wall Paint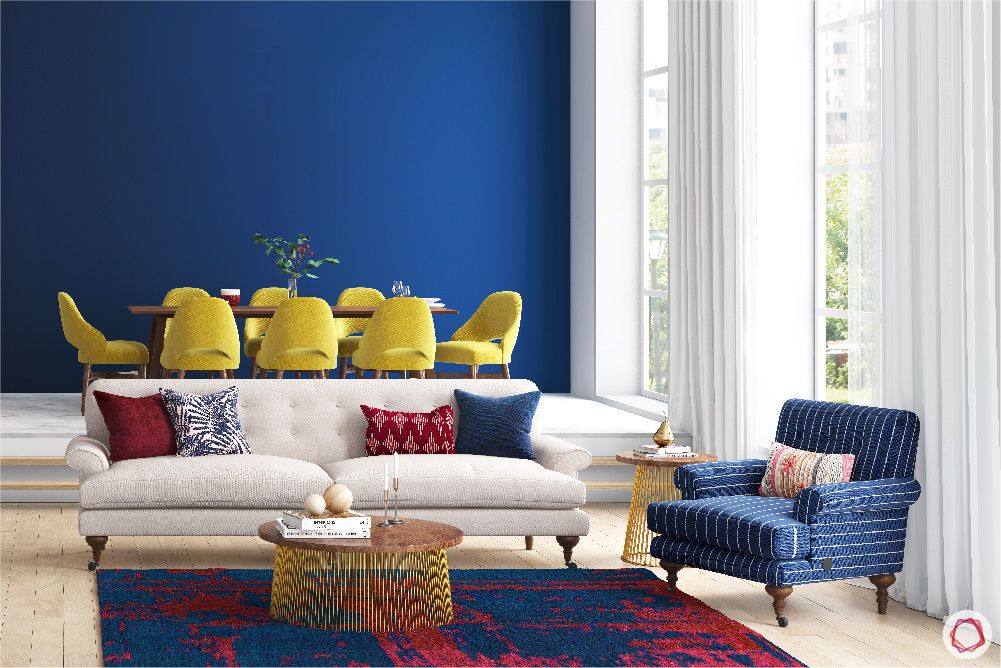 Let's start with the simplest way to incorporate classic blue in your interiors. It is wall paint, indeed. Doesn't this wall in the living room look silken and eye-catching? This year's Pantone color is rich and you should embrace it by painting one of the walls in this color. Be sure that you do not overdo it and use it only on one wall.

Pantone Color of the Year 2020 Look #2: Wallpapers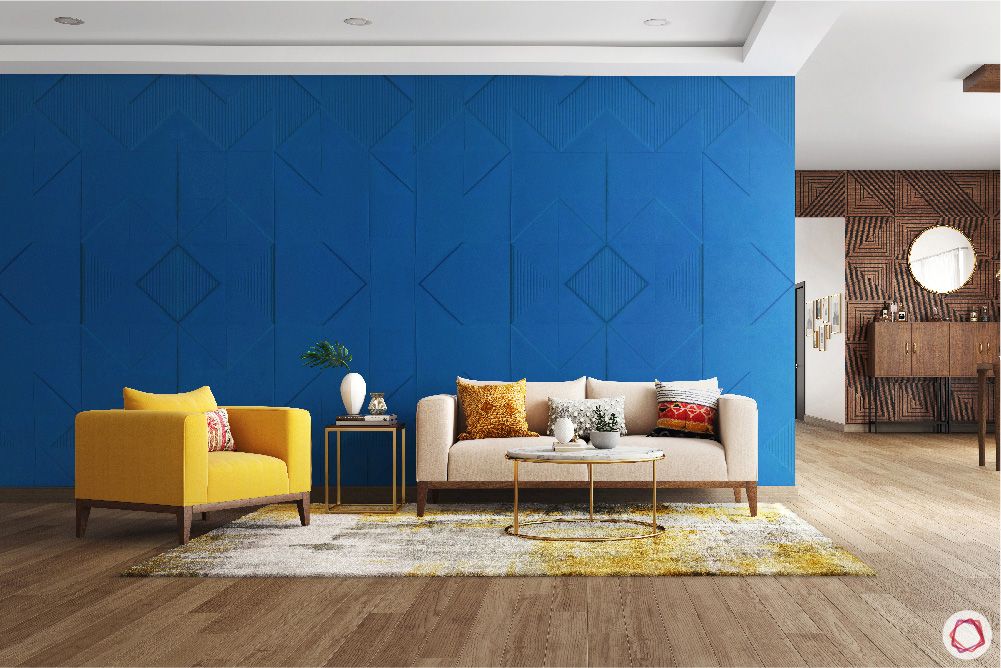 Not a huge fan of wall paints? Then why don't you try wallpapers instead. Easy to apply and easy to remove, wallpapers are your best bet when it comes giving walls an instant makeover. To add some intrigue, you could pick up a 3D wallpaper instead of a regular one. Classic blue is sure to lift up your spirits!
Pantone Color of the Year 2020 Look #3: Upholstery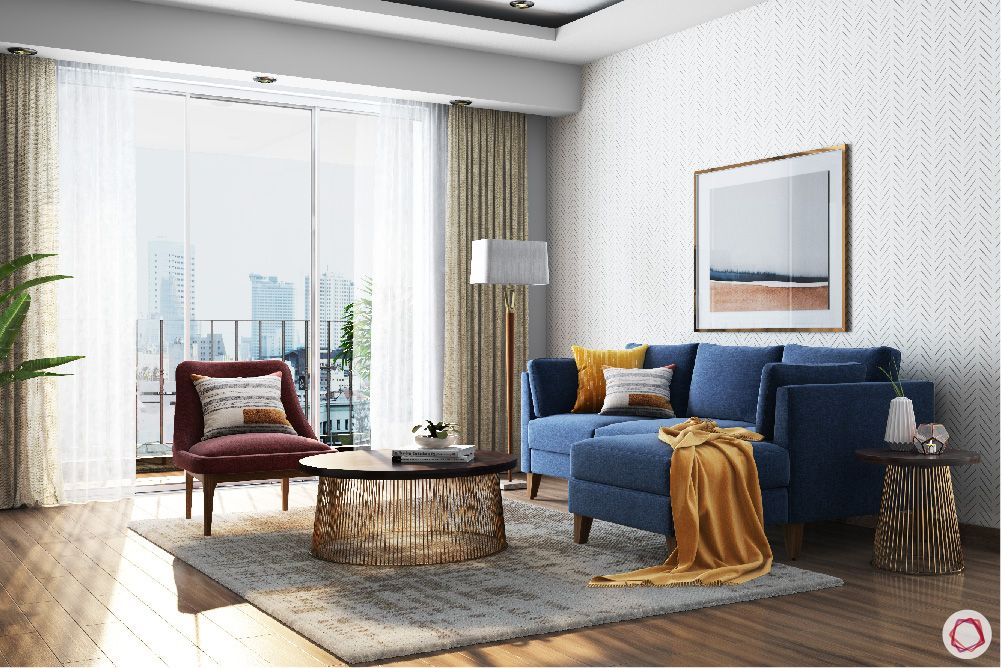 Has it been a while since you're trying to refurbish the upholstery of your furniture? Well it's the perfect time to do it then. Your old furniture can flaunt classic blue upholstery in style. This versatile color matches with almost every color and most often it is the only pop of color required in a room. Set it against a neutral-hued wall and see the magic unfold!
Pantone Color of the Year 2020 Look #4: Soft Furnishings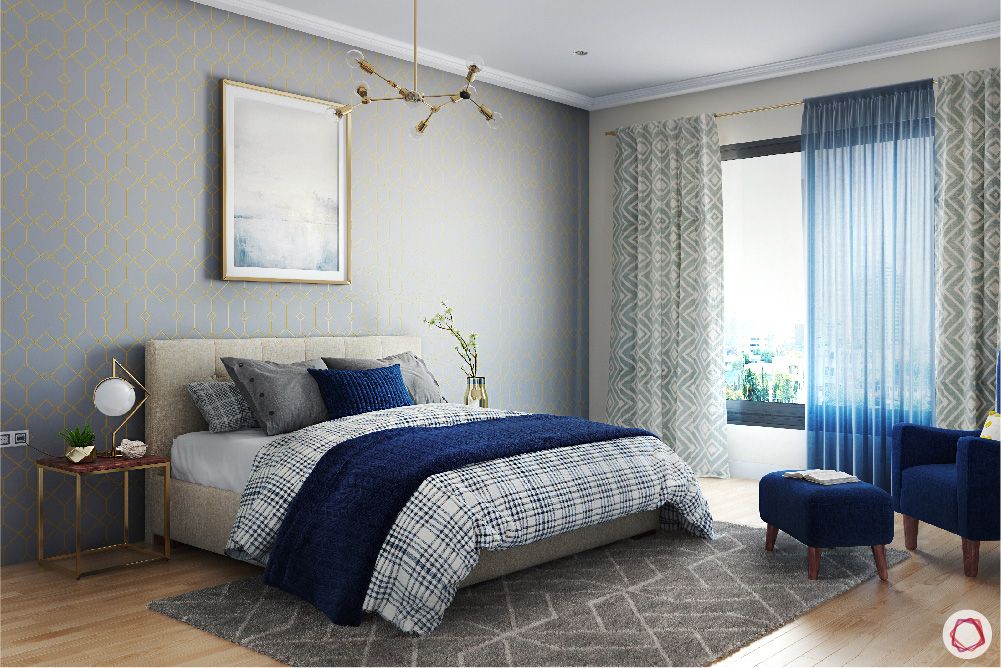 So you're someone who despises complete overhauls but still love keeping up with the trend. Pantone has announced it's color of the year and you cannot resist it. Well, soft furnishings are what you should be looking at. Think cushions, rugs, curtains and so on. There's so much you can change in a room without major makeovers. Throw in a classic blue rug or a couple of cushions to add Pantone charm to your room!
Pantone Color of the Year 2020 Look #5: Kids Room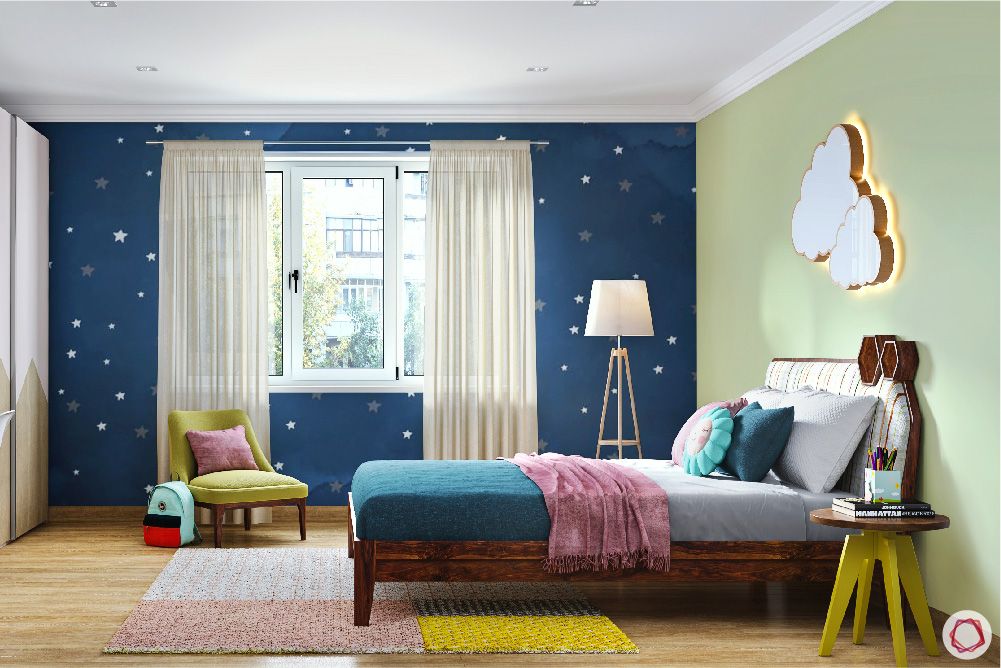 Bright colors like this belong to the kids room. Imagine doing up one of the walls in your kids room in this rich color. Wouldn't it be amazing to play pair with other colors for company? Look at how seamlessly classic blue pairs with this minty green color. Get on the Pantone bandwagon and breathe life into your kids rooms.
Pantone Color of the Year 2020 Look #6: Kitchen Cabinets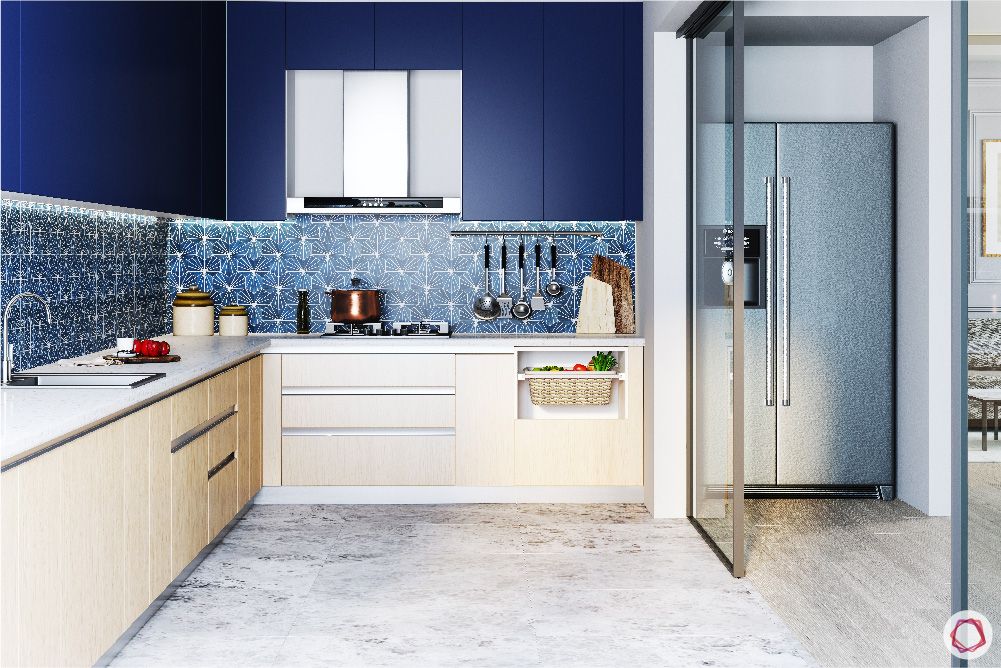 Colours from the classic blue family are a rather safe bet for kitchen cabinets. Firstly, it's a dark colour that will not stain easily. Secondly, you can match it with some very artsy Morrocan tiles for the backsplash, and we all know these tiles are a rage! Last but not the least, blue is still quite a unique colour for kitchens, where reds, whites and browns reign supreme!
Pantone Color of the Year 2020 Look #7: Tiles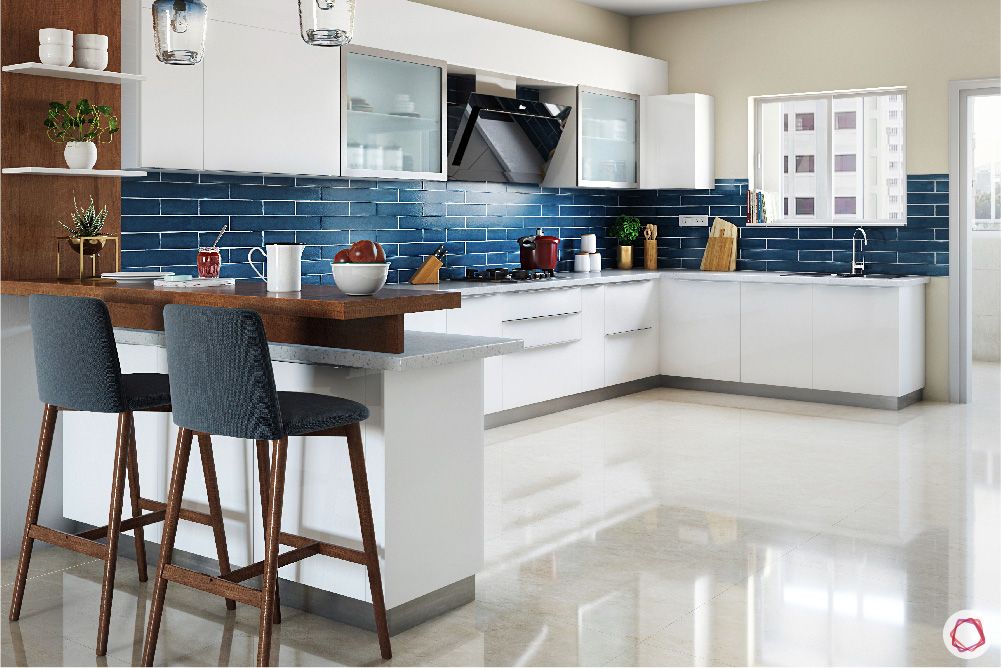 This rich shade of blue has fared quite well for tiles in our collective design memory. In the kitchen, solid blue tiles will look striking with white cabinets. Alternatively, you can use blue hued Moroccan tiles for statement flooring.
Pantone Color of the Year 2020 Look #8: Accessories
We all that one grand aunt who decorated her walls with her best heirloom China. Well guess what? That classic trend is back, and it brings with it dainty blue pottery and Turkish ceramics. Blue pottery is a native art from Rajasthan; thus, when used as accents, your home will have a very ethnic vibe. Turkish blue ceramics are more global in appeal and can add to the eclectic mix of decor items in your home.
Pantone Color of the Year 2020 Look #9: Lights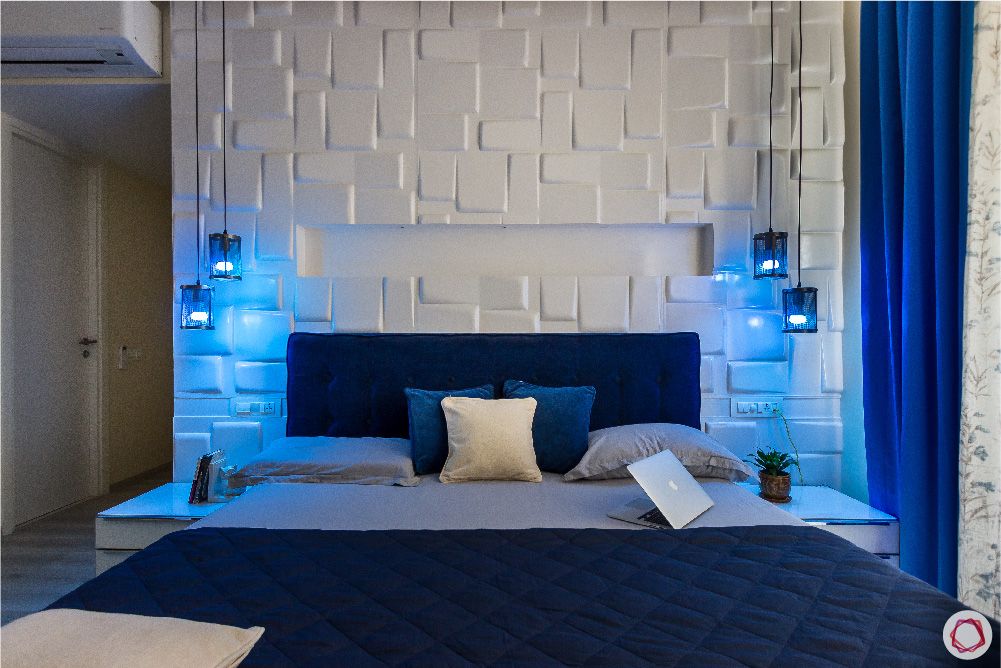 Have you ever tried putting up diffused blue lights in your bedroom? You will be amazed at just how romantic your very own bedroom can look when seen through a blue haze. If your room has plenty of whites as a backdrop, you can totally go for experimental blue lights. It is one of the most cost-effective ways to incorporate the Pantone colour 2020 in your interiors.
Pantone Color of the Year 2020 Look 10 #: Blue-themed Rooms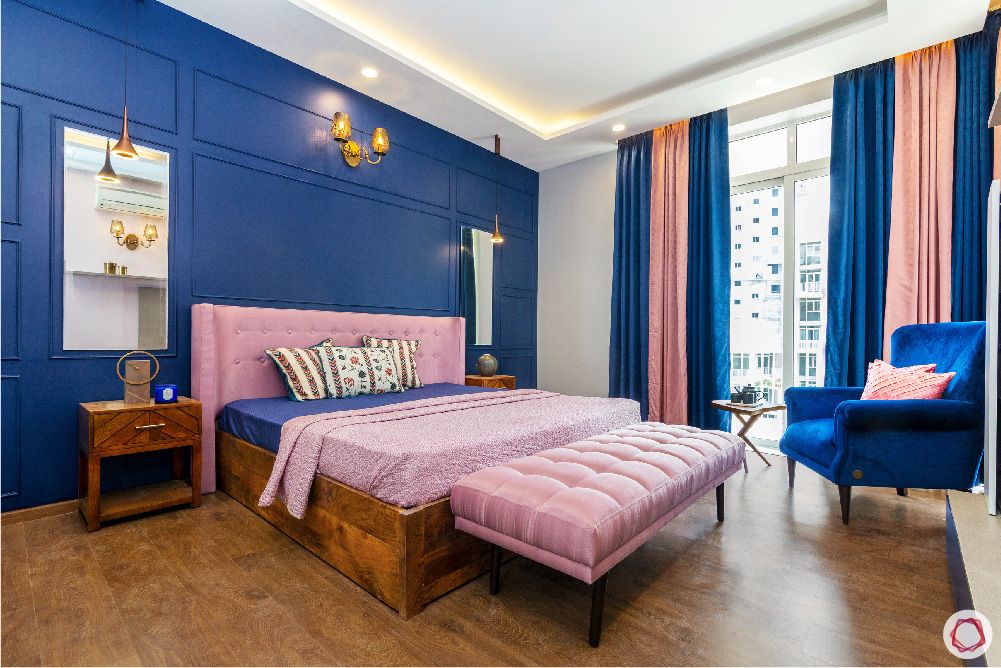 The unique feature of this particular shade of blue is whether you use too much or too little, the effect is unmissable. And if you make this the overarching theme of a room, there is no fear of going overboard. Pick a pretty shade of blush pink or peach to go with classic blue. And you will be sorted with a room that is intense and romantic in equal measure.
If you enjoyed reading about this year's classic blue Pantone color, let us jog your memory with last year's Luscious Living Coral.
Send in your comments and suggestions.