Looking for a way to breathe new life into your lacklustre walls? Deciding on the right type of wall treatment is no easy task, given the huge number of products available today. And most homeowners find difficulty in answering this rather tricky question: wallpaper or paint, which is better in India? While both of these have their own advantages, the right option will depend on your unique needs. To make your choice easier, take a look at how wallpaper vs paint compares on
essential factors such as
Variety
Ease of application
Durability
Expense
Type of usage
Aesthetic
Customisation
Maintenance
Room-wise suitability
Reaction to humidity
Removal
#1: Variety in Wallpapers vs Wall Paints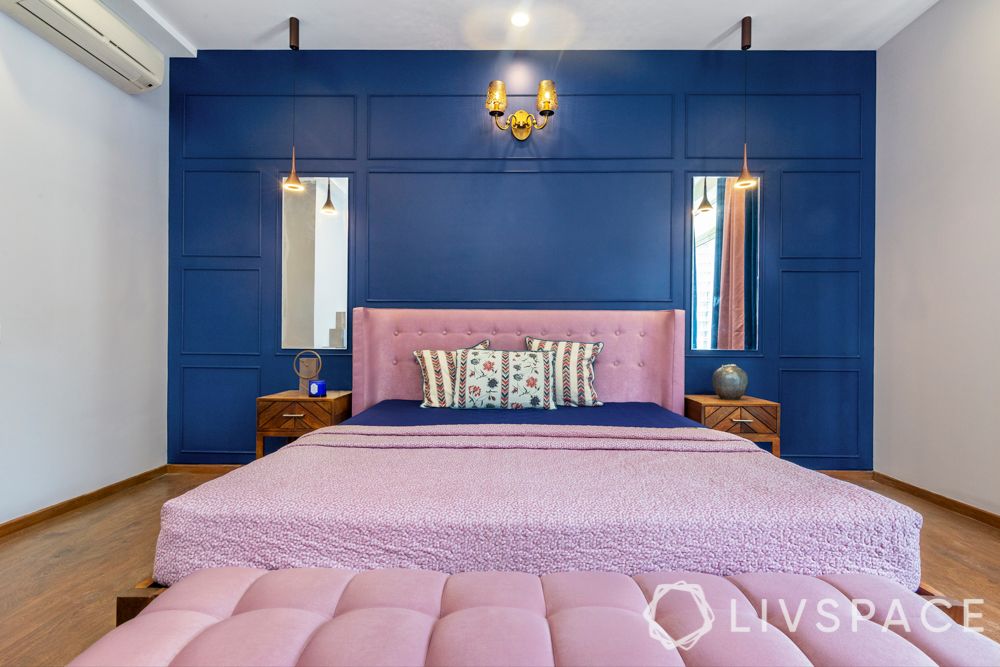 Variety in colours and finishes is a major plus point if you are looking to create a unique look for your home. Thankfully, there is no dearth of variety when it comes to wallpaper or paint, which is better in India?
Paint is available in literally every colour under the sun, allowing you to mix and match to your heart's content. When applied in combination with the hundreds of texturing techniques in use today, paint can create stunning effects that completely transform the look of any Indian home. You can also choose from a variety of finishes such as matte, satin, semi-gloss and glossy.
Wallpaper is also available in a huge variety of colours and patterns, ranging from elegant classical motifs to peppy contemporary patterns. Wallpapers also come in many different finishes like vinyl, fabric, foil printed, embossed textures, suede and more!
Essentially, you will be left spoilt for choice when it comes to wallpaper vs paint. This is an ultimate guide on wallpapers for you. 
#2: Painting vs Wallpaper Application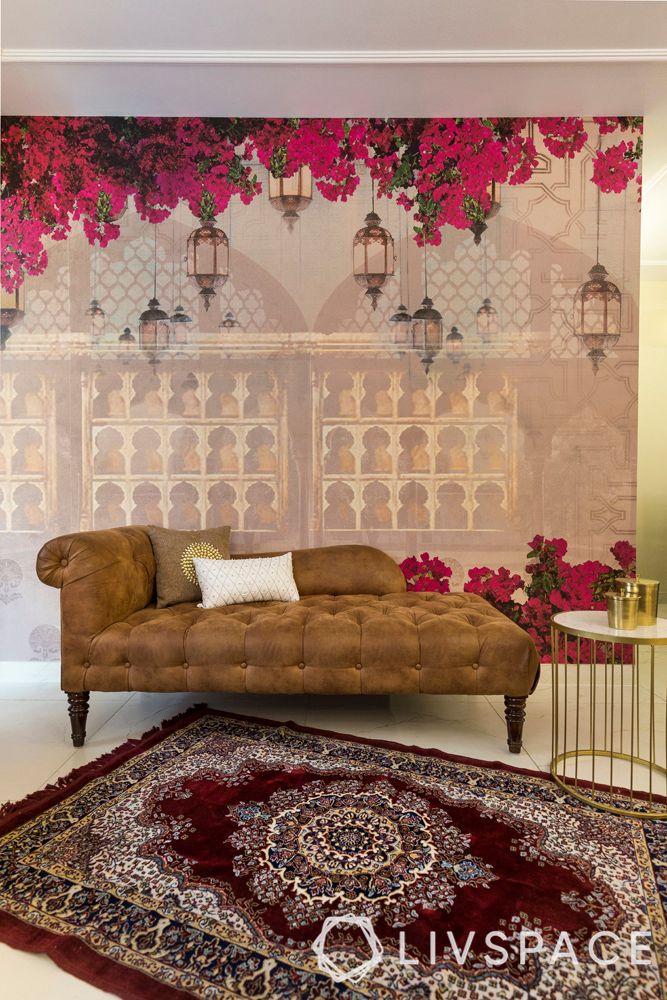 Between the two, paint is the easier and less fussy option for Indian walls. A day or two will suffice for a paint job for a standard-sized room. Painted walls are also very accommodating to incoming, newer coats of paint of the same hue. In most cases, if the old surface isn't too worn out, a new coat of paint can be applied directly over it.
Wallpaper application is a job best tackled by an expert. The process is elaborate and demands a lot of time and patience. The same holds true for stripping the wallpaper too. A new layer of wallpaper cannot be applied on top of the existing one.
But this is not all there is to painting vs wallpaper application. You must also consider durability when it comes to wallpaper vs paint in India.
#3: Wallpaper vs Wall Paint Durability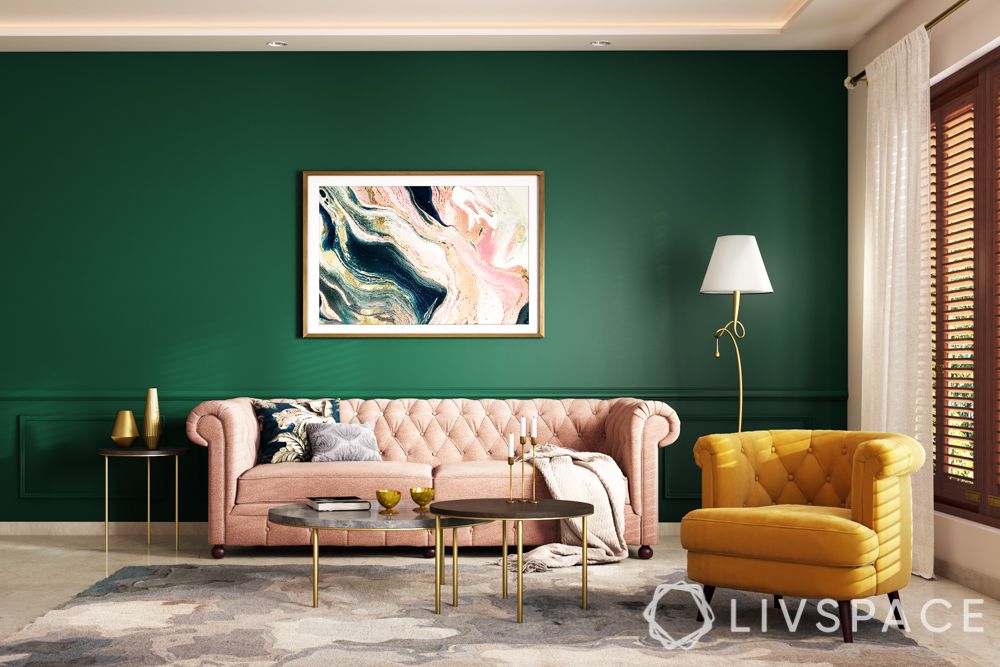 Good-quality paint on walls, when finished well, can last you up to five years. That said, paint tends to fade and flake in areas that have high usage and exposure to sunlight. Hence, retouching will be necessary after three years or so, maybe even sooner for paints in lighter colours.
Wallpaper, on the other hand, will be your long-term partner. When questioned about wallpaper vs paint, experts maintain that a one-time wallpaper application on Indian walls lasts for around 15 years. However, wallpaper is not immune to tearing. Any mishap will mean that you will have to redo the whole process of stripping and pasting, which is more time-consuming than repainting.
#4: Is Wallpaper Cheaper Than Paint?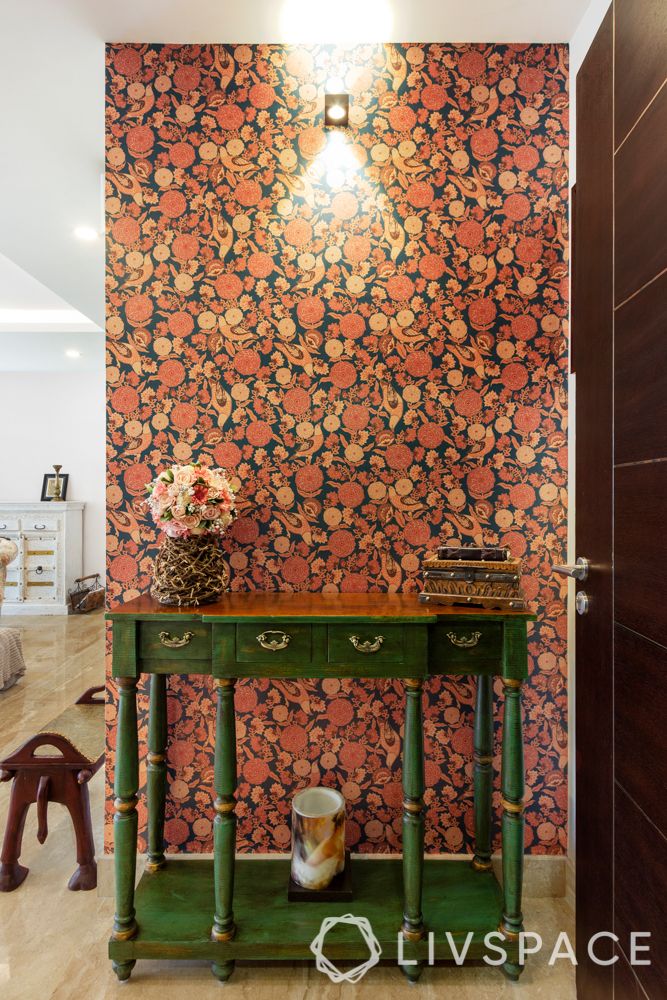 What is the wallpaper vs paint cost in India? The short answer is it depends. Read on to know why.
Paint is an easily available resource. The time, effort and skill required for application are relatively less. This means that the overall cost incurred for each paint job will be relatively lower than the cost of wallpapering.
Wallpaper is more expensive but a one-time investment. Since it lasts much longer, it works out to be more cost-effective in the longer run. So to answer, is wallpaper cheaper than paint? No, but it can be if one is thinking over the longer term. 
#5: Wallpaper vs Paint Based on Usage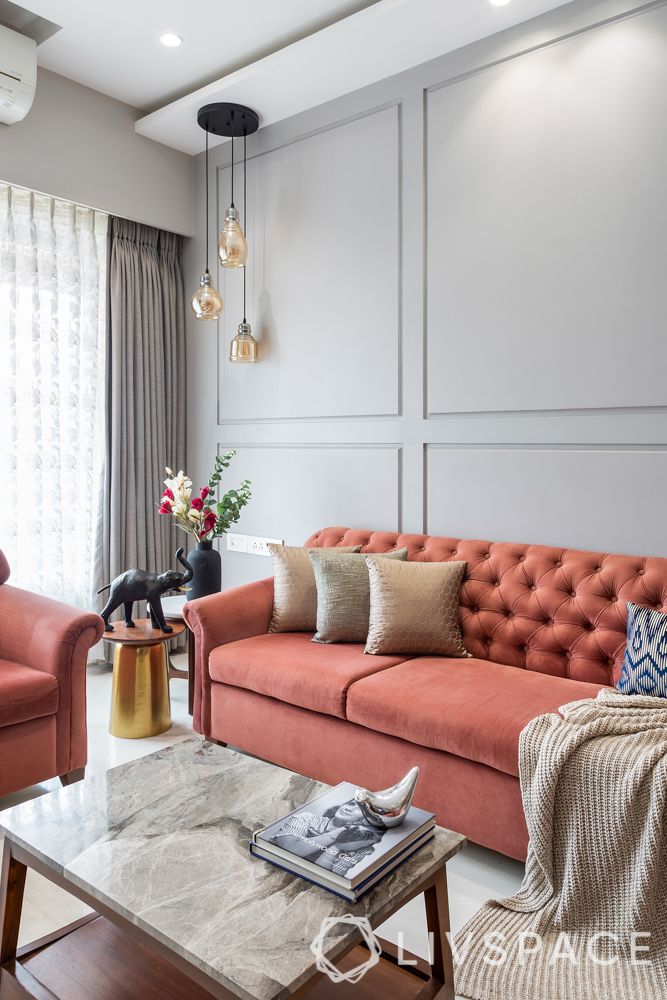 While trying to solve the wallpaper vs paint dilemma, take into account the area of your home in question. While paint is generally suitable for all areas of the house, excess heat can adversely affect the life of painted walls. This thus accounts for the major difference in the wallpaper vs paint cost in India, as one ends up bearing the cost of repainting often.
Similarly, wallpaper doesn't fare too well in areas with moisture and heat like kitchens and bathrooms. Since wallpaper can be easily torn or damaged, it's probably best to avoid using it in high traffic areas or children's rooms.
#6: Wallpaper or Paint, Which is Better for Aesthetics?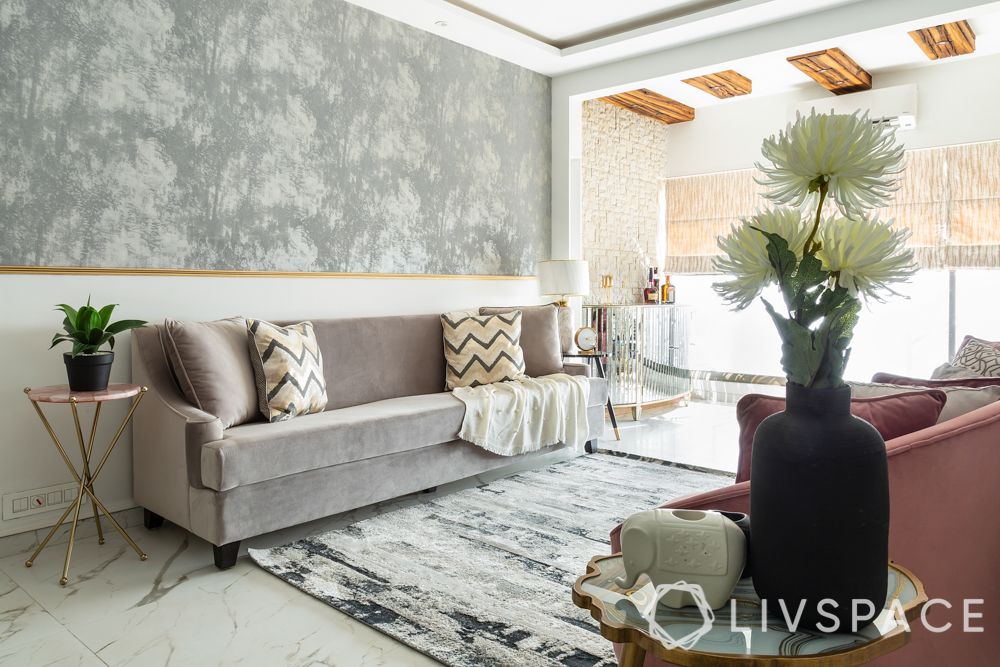 Both wallpaper or paint on Indian walls can be used in effective ways to enhance the aesthetic appeal of your rooms. Use textured paints or flashy patterned wallpapers to create stunning backdrops for your furniture. Unleash your creativity and bring your individual style to every room.
#7: Wallpaper vs Paint in Terms of Customisation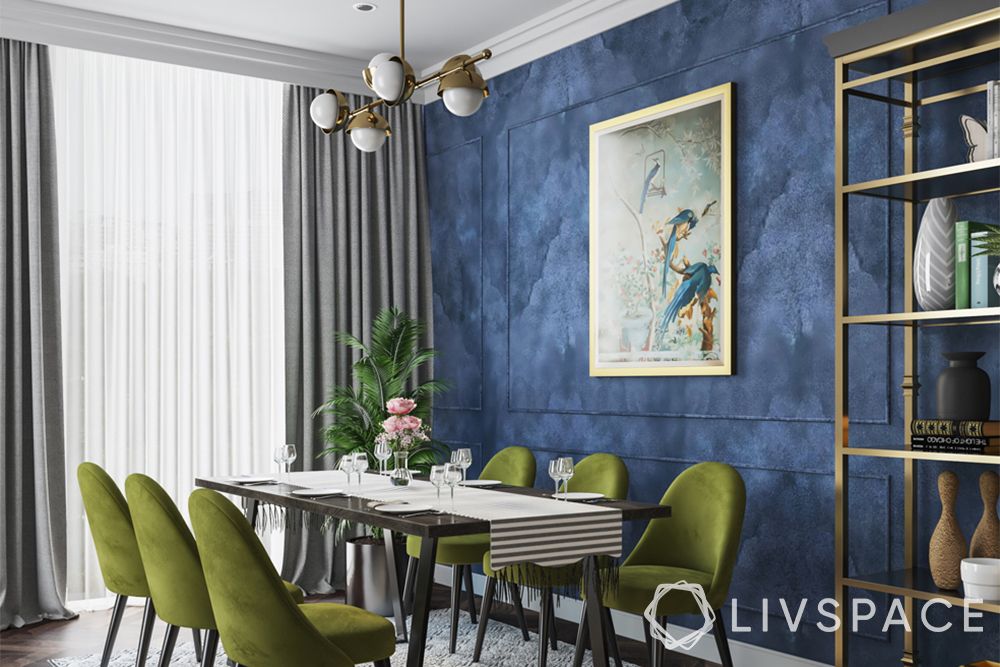 Paint offers ample opportunity for customisation. Paints can be generated in any colour you can conceive. You can choose from thousands of paint swatches or mix hues and tints to get a precisely customised colour. Read more about the 5 smart wall painting techniques. 
Wallpaper is a relatively new entrant in India. Though there is a wide variety of standard designs available in stores across the country, it's tricky to find a vendor to print out custom patterns.
When it is about wallpaper vs paint, do keep in mind that both can be applied only on smoothened walls. You can choose to have a mix of wallpaper and paint in your home too — wallpaper for your elegant drawing room and paint to brighten up other areas like the kids bedrooms. This will give each space in your house its own unique character. So choose according to your needs and add stunning embellishments to your walls.
#8: Wallpaper or Paint, Which is Better Maintenance Wise?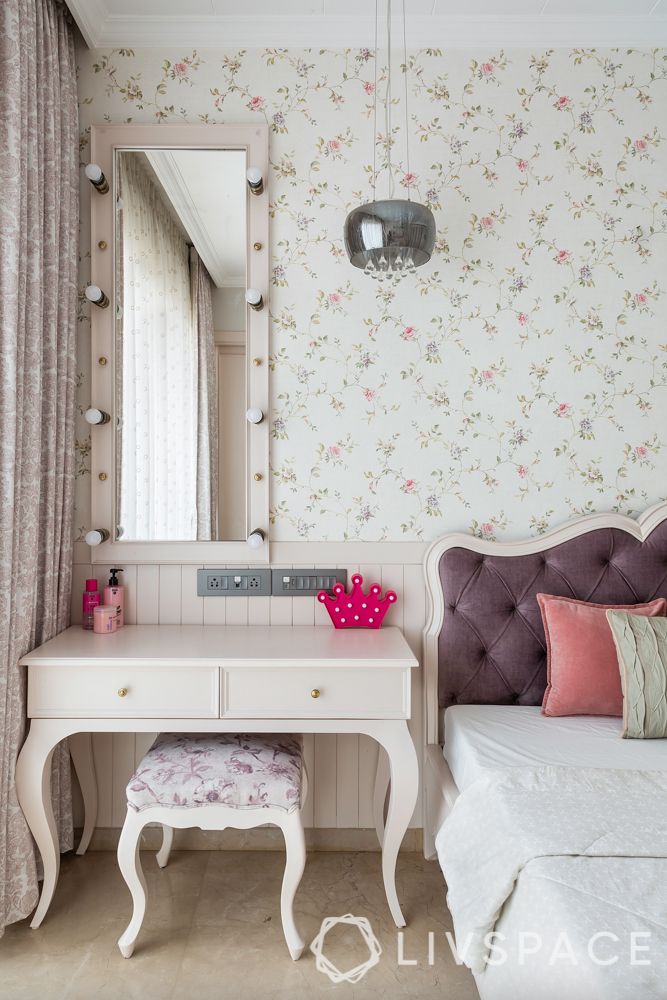 Your paint job might need a yearly touch-up to stay in top shape. Each type of paint comes with its own care instructions. Other than that, try and keep it away from the ravages of nature. Find out Which Paint is Best for Your Walls. 
Wallpapers are comparatively simpler to maintain. Simply wipe it down with a damp cloth and it's as good as new!
#9: Wallpaper vs Paint — Their Universality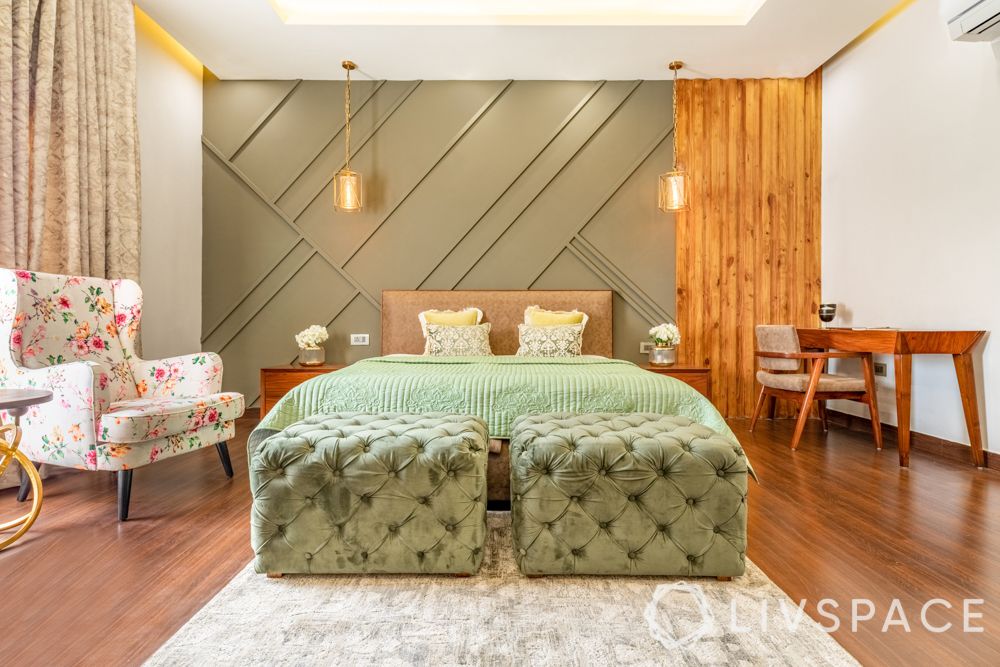 While the debate of wallpaper vs paint arises for most parts of your home, some rooms are automatically restricted spaces. For example, wallpaper is not suitable for bathrooms and kitchens. This is because the high humidity might cause it to start peeling. On the other hand, in children's rooms, it's safer to opt for washable wallpaper so that they can unleash their creativity on the walls. Even if you encourage your children to keep away from the walls, it's easier to handle accidents — think of the easy removal of a splash of paint or a muddy handprint on washable wallpaper rather than on paint.
#10: Wallpaper vs Paint — Ease of Removal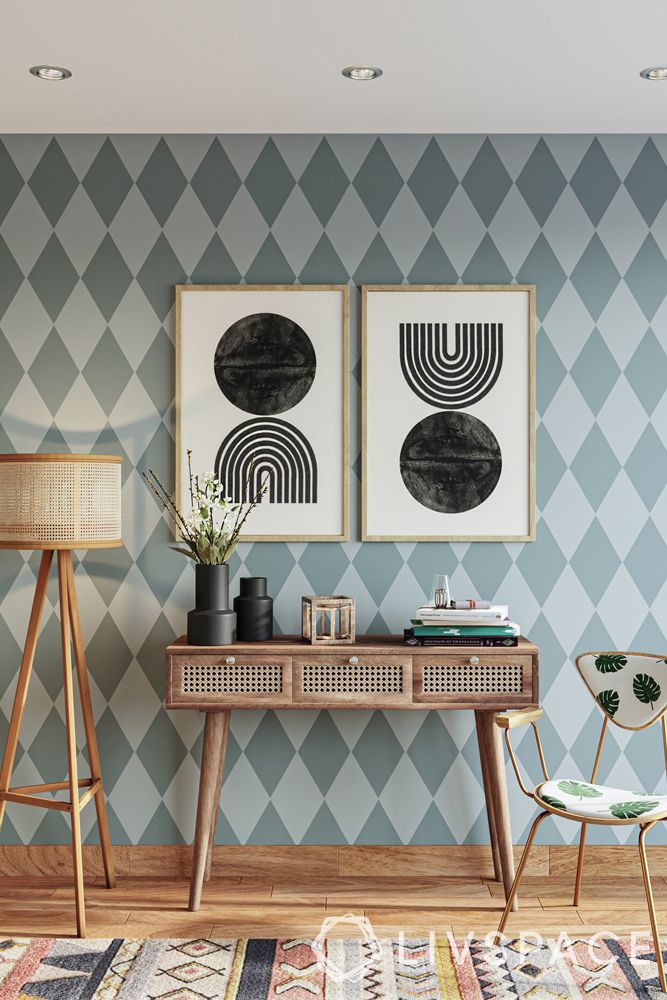 Removing paint is an extensive process that might lead you to even wonder if it really necessary to bother taking the paint off. The process starts with scraping the old paint off the walls, stripping it down and then sanding it for smooth walls that you can paint over again. You'll also have a lot of cleaning up to do once the process is over and that usually requires labour. On the other hand, if you choose peel-and-paste wallpaper, you can remove it with ease. In case you've used regular wallpaper, scrape it off bit by bit. But does wallpaper damage walls? Don't worry, it doesn't! After removal, it will be as good as new. 
Still thinking of wallpaper or paint, which is better? Here's a quick round-up for you.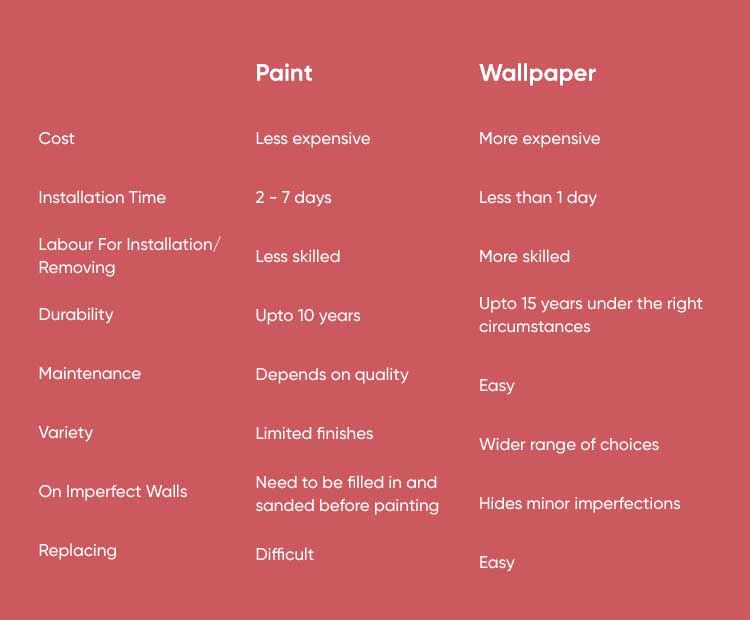 If you need more design inspiration, find creative wallpapers in this 4BHK Apartment in Gurgaon or you may also read about 10 Brilliant Interior Design Ideas for Small House from This Dreamy 3BHK. 
Send in your comments and suggestions to editor@livspace.com
How Can Livspace Help You?
We hope you found our ideas useful! If you want beautiful interiors for your home, then look no further. Book an online consultation with Livspace today. Delivering safe home interiors has been our No. 1 priority. Click here to find out how interiors are being delivered following all safety protocols.