The bathroom is no longer merely a utilitarian space. It is now considered a space for personal rejuvenation. A bathroom that is pleasing to the senses can give you a good start to the day. If you suspect your bathroom needs a facelift, but you are not up for a large investment, a simple vanity makeover is an economical way to elevate the aesthetics of your bathroom. Here are a few bathroom vanity ideas on a budget.
Vanity Makeover Idea #1: Make A Statement With The Mirror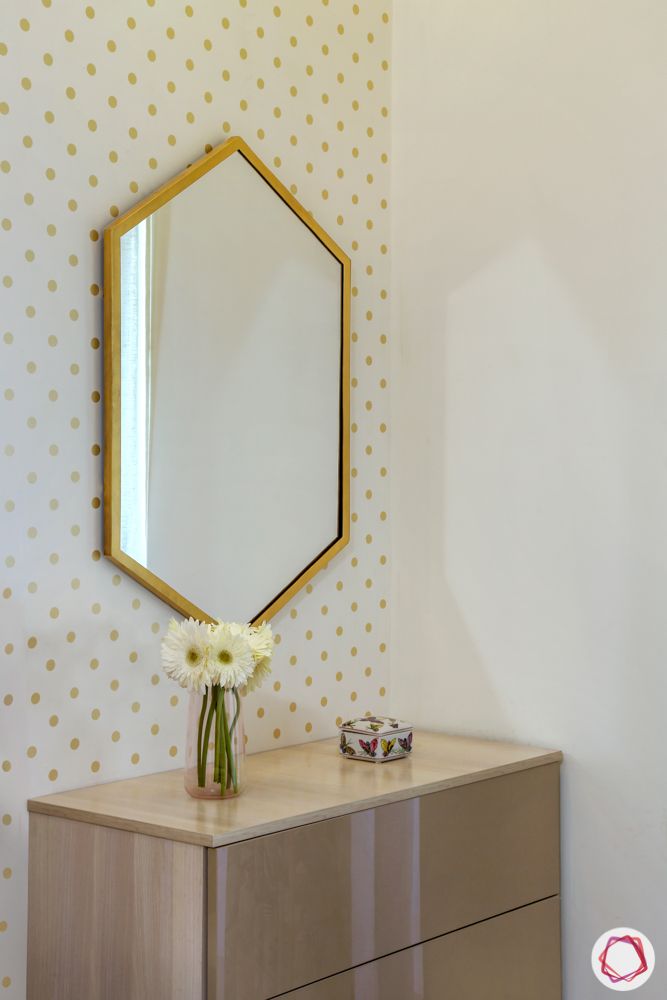 Getting a statement mirror is the best way to amp up your bathroom décor without splurging. From the frameless to the textured, or woven metal to antique gold, wall mirrors come in a staggering range of styles and shapes. Pick the classic makeup mirror or a modern artistic one. If you have that extra space, we'd even suggest you opt for double vanity mirrors.
Price of a mirror: ₹900 onwards
Vanity Makeover Idea #2: Go For The Classy Counter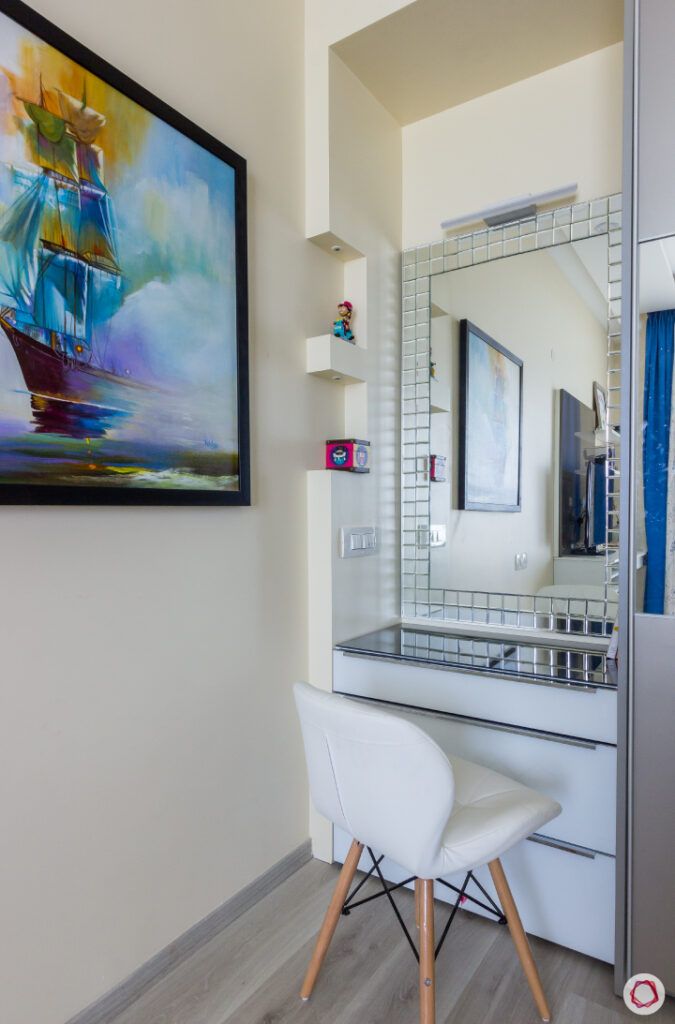 A vanity makeover doesn't mean you need to remodel the entire unit. Just replacing the vanity shelves or the countertop with a different material can change the look of your bathroom. Tempered glass shelving provides a look that is neat and minimal with the added advantage of open shelves making the space look larger, facilitating easy access. You could also prop light wicker baskets to corral your accessories across the shelves. 
Market price of glass shelves: ₹320 onwards
Market price of glass vanity unit: ₹2500 onwards
Vanity Makeover Idea #3: Sit Down to Prep Yourself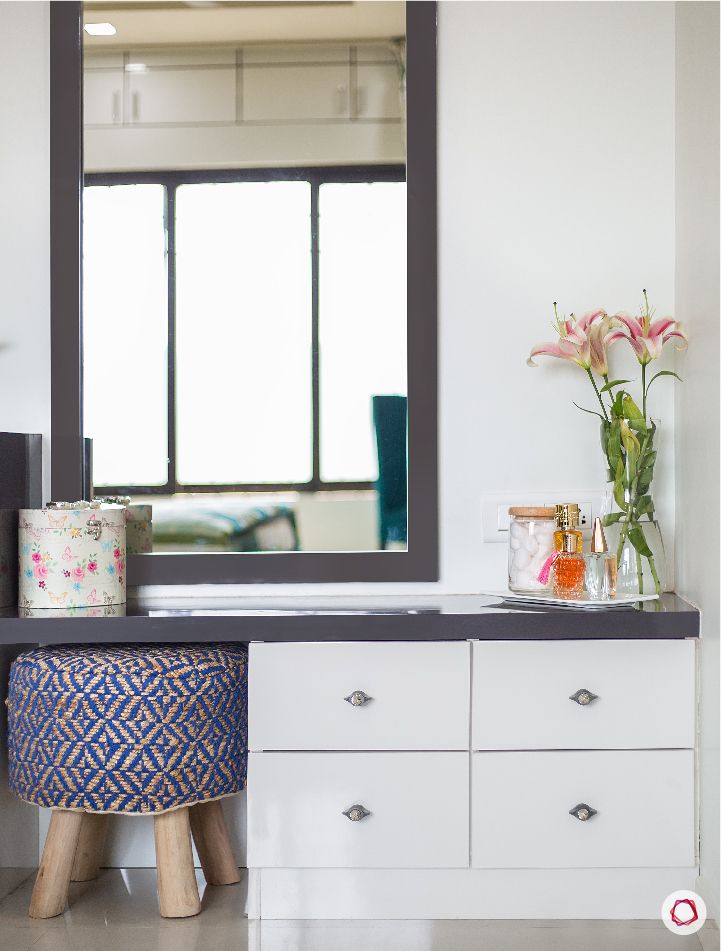 Why splurge on remodelling your vanity unit if you cannot prep for the day comfortably? Find stools or poufs that fit snugly under your vanity unit if space is a concern. You can also go all out and invest in an upholstered chair or plush bench, if you want!
Price of stools: ₹2100 onwards

Vanity Makeover Idea #4: Light Up The Vanity Zone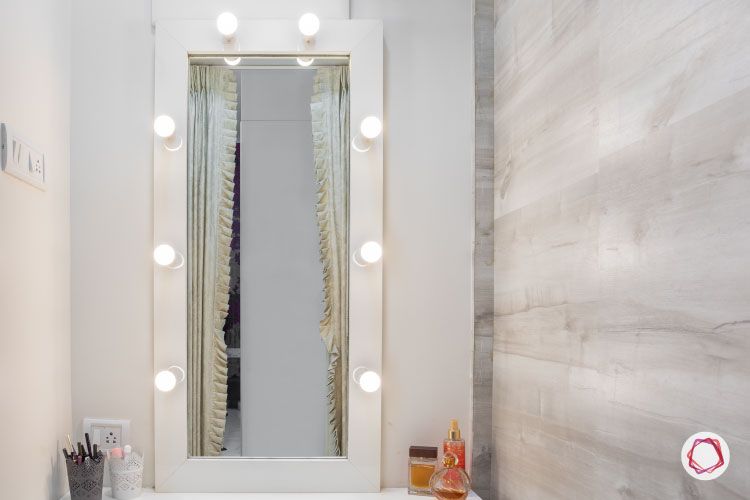 If you are looking for something bold, set up a series of vintage Edison bulbs around your vanity mirror, as an ode to the past. This setup also creates an additional source of light in your bathroom, and is perfect for getting dressed to the T.
Alternatively, you can install LED strip lights around the vanity mirror. This will make your bathroom instantly warm while providing supplementary light for donning makeup. It is a pocket friendly idea that costs only a few hundred bucks – most suitable if you are looking for bathroom vanity ideas on a budget. Don't forget to opt for waterproof LED lights. 
Price of lights: ₹1600 onwards
Vanity Makeover Idea #5: Spruce Up With Scented Candles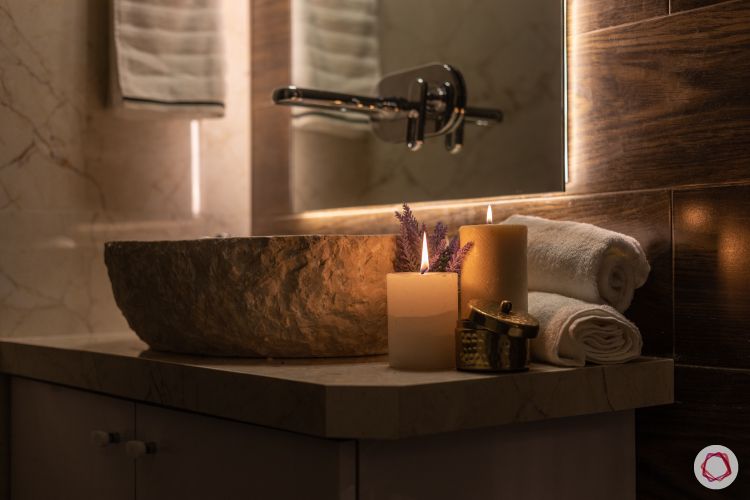 Turn your bathroom into a spa, an oasis of relaxation with this simple vanity makeover idea – scented candles. If you are looking for bathroom vanity ideas on a budget, this is as good as it gets. From lavender to jasmine, and eucalyptus, different scents can have a calming effect. Place long taper candles in crystal candle holders along the vanity counter for a more vintage aesthetic, or opt for short chunky candles for a more romantic vibe. 
Market price of scented candles: ₹200 onwards
Vanity Makeover Idea #6: Take A Cue From Marie Kondo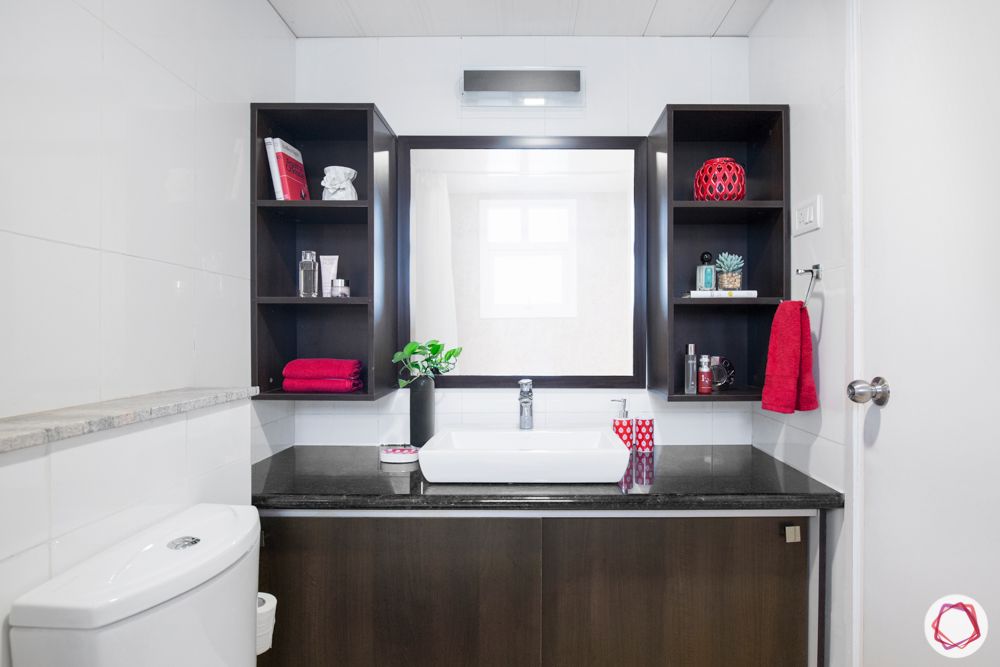 Organizing your bathroom products effectively can make a big difference in your bathroom experience. Wicker or wire baskets may not always cut it as they need to be wiped regularly to prevent slime from wet toiletries. It is advisable to keep bath items such as soap and shampoo in cabinets, after drying the containers with a bath towel. As one of the bathroom vanity ideas on a budget this leaves less clutter out in the open. Choose your storage options such as apothecary jars, pouches, or designated boxes, and organize items by category – skin care, cotton balls, and soaps – for best results.
Market price of cabinets: ₹1,500 onwards
Let us know if you like our bathroom vanity ideas on a budget, and tell us about your vanity makeover project. If you enjoyed this piece, also check out Budget Living Room Revamp Challenge.
Send in your comments and suggestions.