Downsizing on space has its benefits– it's a lesser area to clean and a smaller budget to account for. That said, a small space often ends up feeling like a burden because it may seem cramped or gloomy or restricted. Never fear! There are ways to make a small living room appear bigger and brighter, no structural alterations attached. Here are some small living room design tips to deal with scant square footage without compromising on visual appeal.
Small Living Room Design Tip #1: Use the same colour on curtains & walls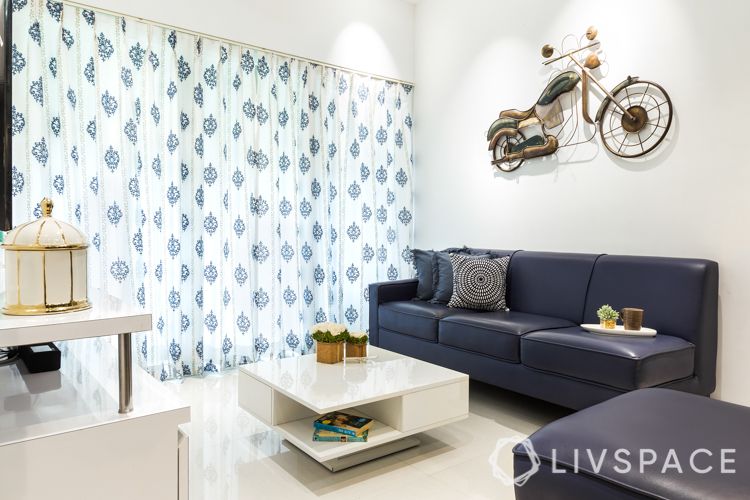 If you have a set of windows on one living room wall, then shutting them off with a bright and heavy fabric is a no-no. Instead, consider making your curtains the same colour as your walls, and keep the fabric light and breezy. This monotone approach makes the wall seem like one seamless feature, which in turn elongates the room. The curtains don't exert their own influence on the space in terms of colour and design– when this happens, the room inevitably looks smaller so you want to avoid it.
Small Living Room Design Tip #2: Get multi-purpose furniture equipped with storage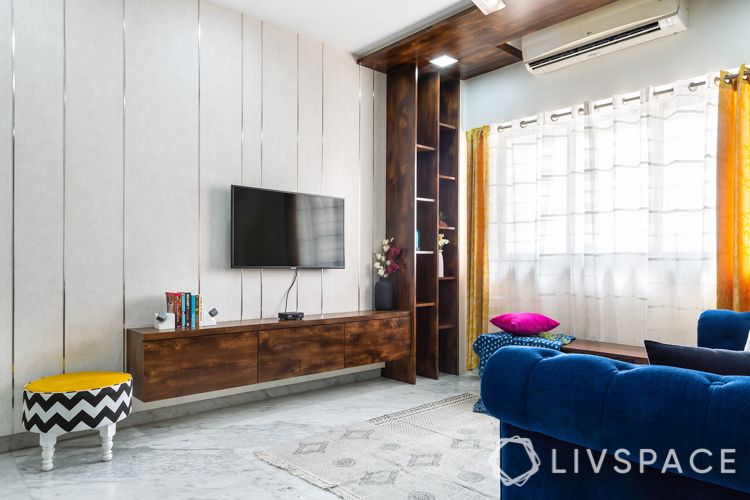 In a small living room, you may find yourself compromising on nice furniture to make space for bulky chests of drawers and shelving. With multi-purpose furniture, you can hit two birds with one stone. Storage inside furnishing keeps unsightly necessities out of the way yet easily retrievable when required. By using this method, you can keep shelves and cabinets to a minimum and reduce the visual clutter that makes a room feel cramped.

Small Living Room Design Tip #3: Move furniture away from the walls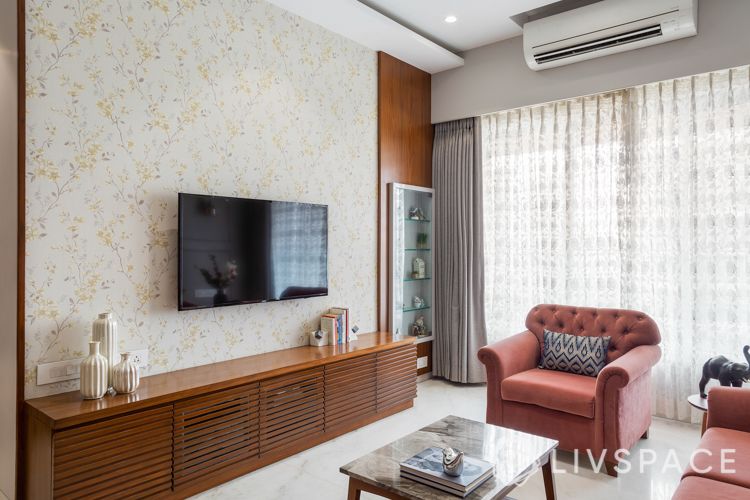 This may seem counter-intuitive, but it's actually a genius visual trick. When arranging your furniture, arrange them a slight distance away from walls in a method called 'floating' furniture. The additional space behind the furniture makes the room feel bigger than it is, as though you actually do have that much space to spare. The consequent furniture setup is also a lot more cohesive and comfortable to be in.
Small Living Room Design Tip #4: Go light on the legs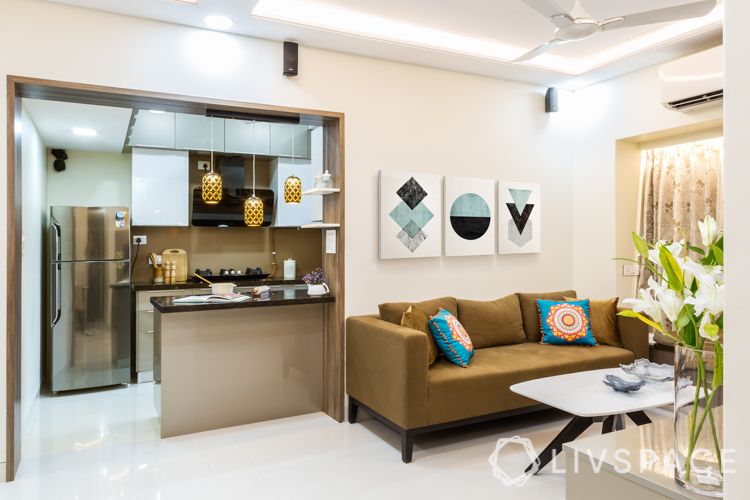 Bulky furniture legs will make your living room feel heavy and outdated. Instead, opt for furniture with thin legs and elegant silhouettes, because they allow space and light to flow that much more freely. They also look a lot less bulky and more modern, while performing the same functions as mammoth furniture. Trade floor-heavy coffee tables for mid-century modern versions, and do the same for TV consoles and side tables.
Small Living Room Design Tip #5: Stay neutral with colours & patterns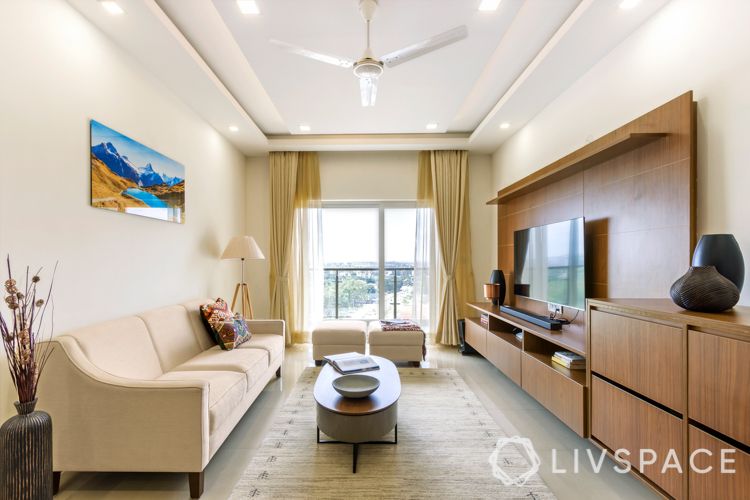 It might be tempting to turn your living room into a bohemian or multi-coloured oasis, but it will make your space seem smaller. Instead, consider opting for a monochromatic palette, preferably using lighter and softer colours. Avoid going at patterns with a heavy hand because clashes will overwhelm the space; however, you could choose to play with textures within a monochromatic colour palette.
Small living room design doesn't have to be a homeowner's nightmare. With these small living room design tips, you're all set to create clever optical illusions and use your space to its full potential!
Also, if you liked these tricks, you might enjoy Small Home? Squeeze in Extra Seating.
Send in your comments & suggestions.