Colour is more than aesthetics. It stands for moods, emotions, social context and so much more. Colour is silent but it speaks louder than words. And colour is what defines Indian homes the most. Interior house colours are not only an integral part of the design process for any home, they are something homeowners keep coming back to everytime they repaint (ideally between 3 and 5 years).
So if you're moving into a new home or getting your home painted, let these paint trends for 2021 guide your way!
Interior House Colours in Trend #1: Pantone: Grey + Yellow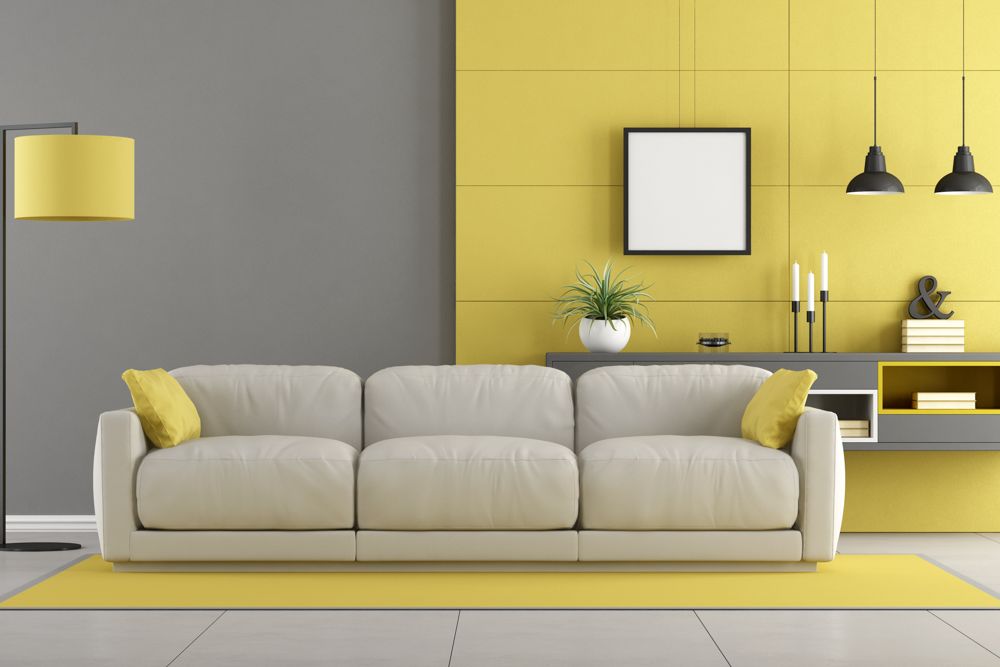 Just like our clothes, it is desirable for our homes also to reflect the mood of this year. The mood, for obvious reasons, is sombre but it is also laced with hope for the future. So the Pantone pair this year includes Ultimate Grey, which is a brooding shade of grey representing the hardships of the pandemic. It is paired with Illuminating yellow, which is a cheerful shade that stands for hope that this year will bring us close to normalcy.
How to use this paint trend in 2021?
The obvious way to use this pair would be to paint the majority of your walls grey and have one accent wall in yellow. However, you could also use yellow to colour block the walls with wainscoting. For a child's bedroom, you can go for all yellow walls with one grey wall that can be used as a blackboard to doodle on. The options are limitless.
Offshoot: Mellow Yellow and Dreamy Greys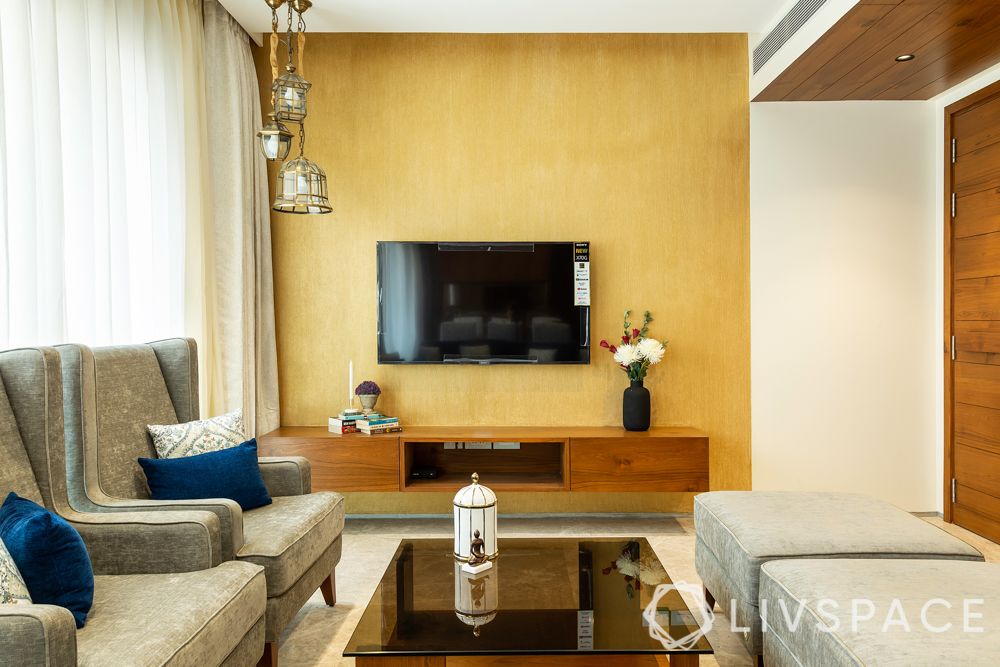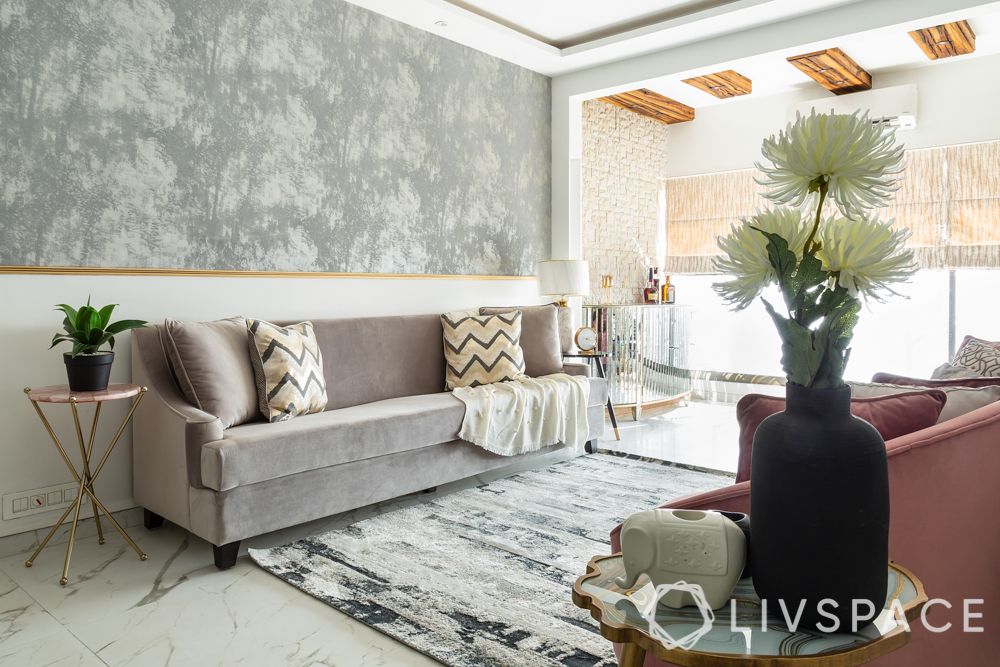 Almost all overarching trends give rise to sub-trends. The Pantone colours for 2021 have also spawned a couple of offshoots. The use of mellow yellows and cloudy greys are the most popular of those. Muted yellows, particularly mustard yellows, go well with neutrals or wooden tones. Cloudy greys, mainly achieved using texture paints, give a floaty or dreamy vibe to a space. This paint trend for 2021 is more suitable for contemporary settings with pastels or other pop colours.
Also read: 5 Colour Combinations for Kitchens that will be Popular in 2021.
Interior House Colours in Trend #2: A Fresh Green we can all Cherish!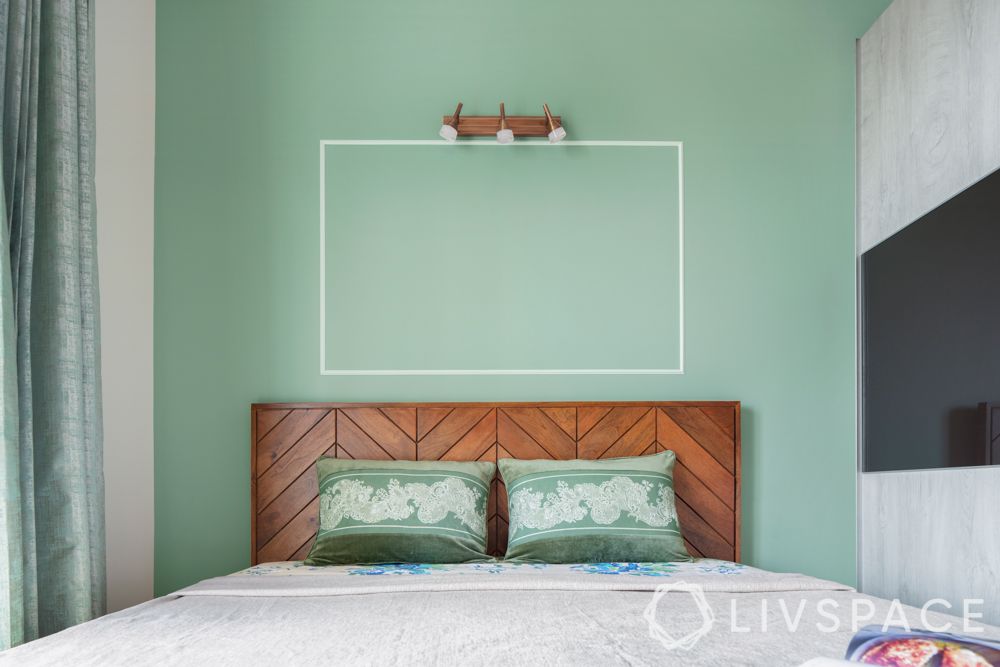 Just like Pantone, Asian Paints also releases a colour of the year after careful deliberation. And this year's colour is Cherish, a refreshing shade of green that oozes positivity. Among other things, we want our home to be a space where we feel cared for and healthy. This boisterous green has an element of nurturing in it that will make your home feel like a safe and peaceful haven.
How to use this paint trend in 2021?
This colour should be primarily used as an accent wall and matched with soft furnishings. You can add the terrazzo texture to it and pair it up with tall plants like monstera or fig, which are a favourite with millennials. This shade of green looks best when it has a rustic finish, so rattan cane or woven furniture will look great with it.
Interior House Colours in Trend #3: Earthy Shades for a Sustainable Home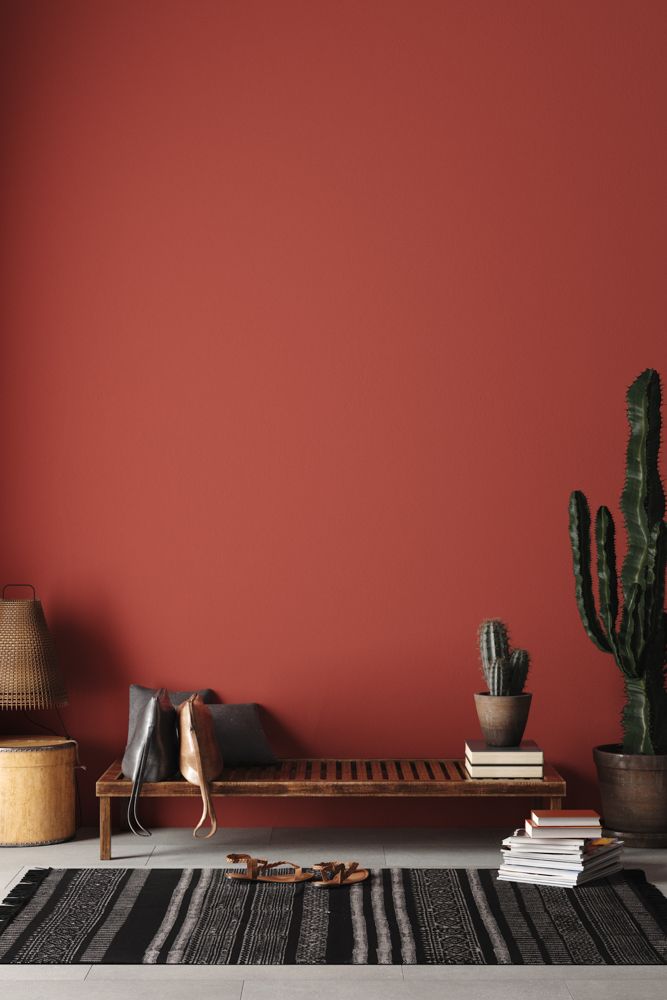 One year of curtailed movement and working from home (for most of us) has snowballed some changes in mindset. 2020 was replete with images of how animals ventured out of hiding while we were locked at home, how visibility improved as emissions reduced and water bodies were cleaner. As environmentalists would put it, the planet healed itself. And so should our homes. Thus, earthy shades will rule the roost this year with the sentiment of sustainability.
How to use this paint trend in 2021?
Rich browns, rusty reds and a board of other muddy shades can be used for accent walls or painting a corner. Plants and woven textures like jute and rattan go very well with this colour. Also, using natural fabrics like linen will match the sustainable vibe of this colour. Moreover, red oxide flooring is bound to make a comeback to complement earthy walls.

Interior House Colours in Trend #4: Fresh Punch Colours Like Powder Blue, Peach and Olive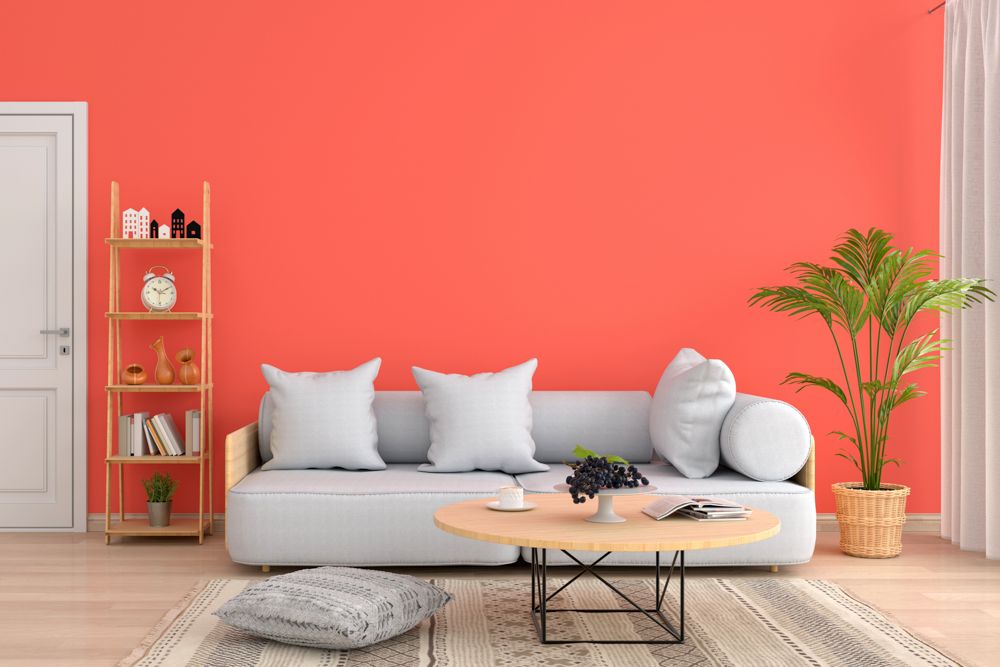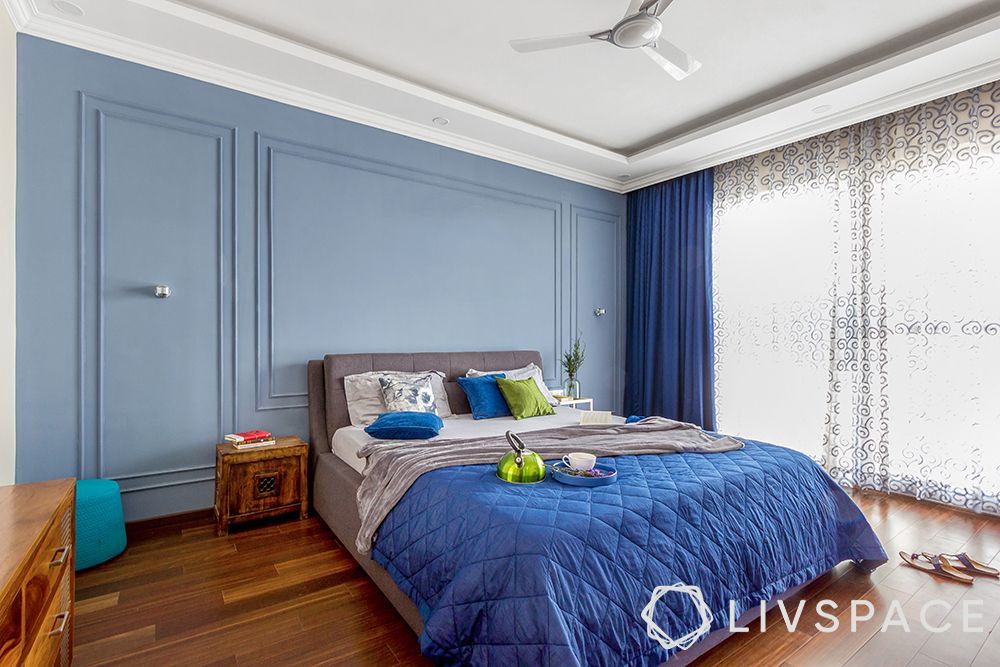 Our homes have adapted just as much as we have in the last year. They have had to turn into work spaces, virtual classrooms, cafes, movie theatres and makeshift restaurants! Multi-functional spaces like our homes require a dose of high-octane colours. Bright shades of peach, powder blues and olive greens will give your home the necessary amount of energy to turn it into what you need it to be.
How to use this paint trend in 2021?
Ideally, you should use these pop colours to paint your work space, study area or the multi-functional areas of your home. These bright paints can be used to mark our zones without adding partitions. If you spend a lot of time outdoors, you can also use it to paint your balcony or terrace.
Interior House Colours in Trend #5: A Shade of Irish Coffee for Contentment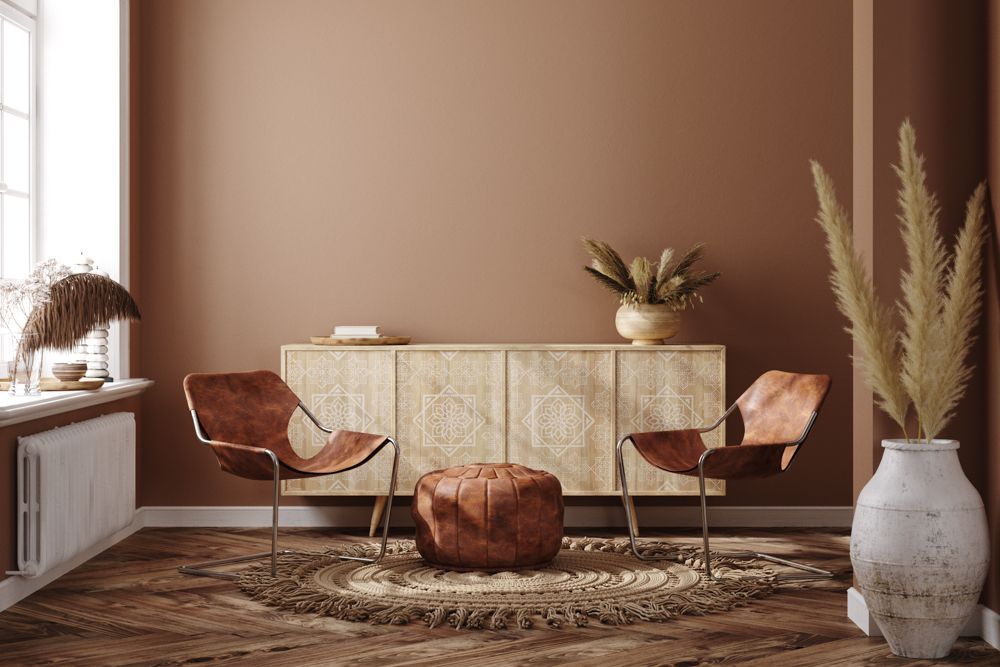 We have hinted at the fact that 2020 changed our outlook to life and value systems forever. This change is also reflected in our behaviour and consumption patterns. A conscious decision to consume less and use only those things that hold some personal value to us results in a feeling of contentment. And what is more satisfying than a mug of hot coffee! Hence, the colour of Irish coffee will be seen on our walls in abundance this year.
How to use this paint trend in 2021?
Mocha or Irish coffee is a muted neutral shade. Thus, you can use it to paint your walls all over. You can also highlight some walls or areas with a darker shade of coffee or brown. Wooden furniture, terracotta decor items, linen and earthy elements go very well with this colour.
Interior House Colours in Trend #6: Bottle Green For Tolerance and Inclusiveness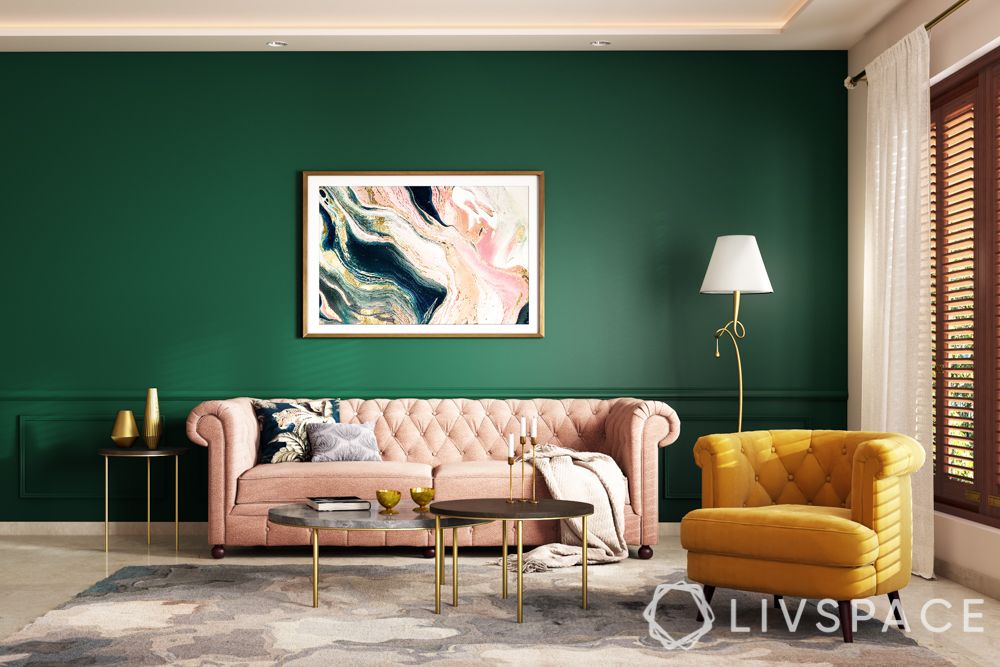 These are turbulent times when the world, at large, is being pulled in a million different directions. On one hand, environmentalists are pressuring governments as well as corporates to act in favour of preserving the planet and on the other the pandemic is putting businesses and people out of work. And Gen Z is all for supporting these causes even if it is through hashtags. A spirit of inclusiveness and tolerance is what the youth identifies with. And this deep shade of green symbolises its essence perfectly.
How to use this paint trend in 2021?
Bottle green is a very dark shade, so use it only in rooms that receive a lot of natural light. Also use it in parts; stripes of bottle green can break up the monotony of any space. It is pivotal, though, to light up your spaces with ambient and task lighting if you're using this colour. This vibrant colour is best paired with pastels or peppy shades like orange and yellow.
Interior House Colours in Trend #7: All White Walls for the Perfect Backdrop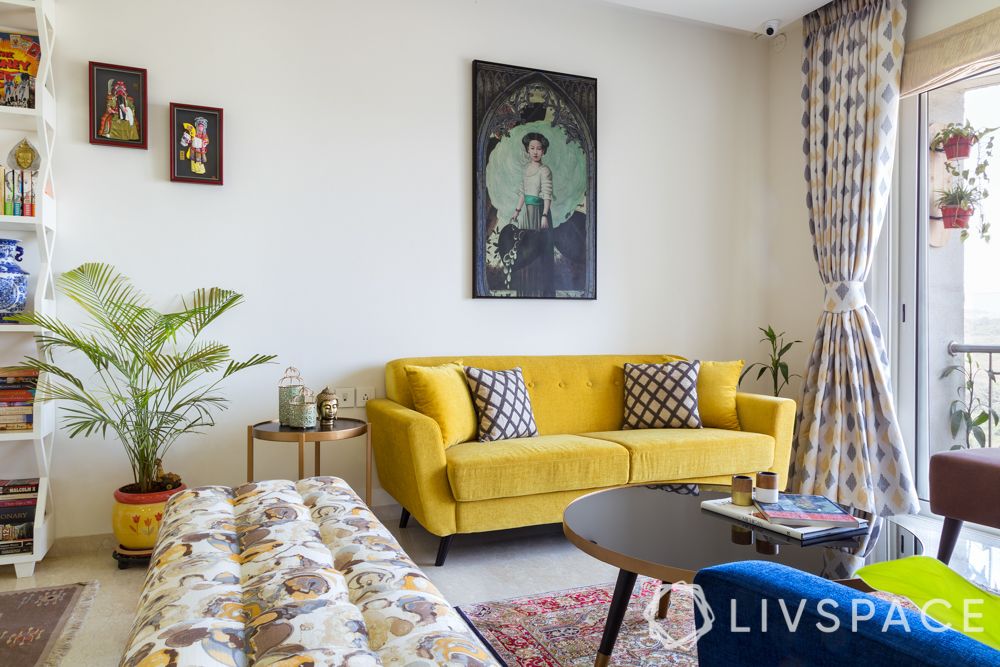 If there is one colour that will never go out of fashion, it is white. Nothing beats white walls for their versatility. You can pair white walls with almost anything. So if you want to play it safe, go for all white walls and use furniture, furnishings and decor to add the element of colour to your home.
How to use this paint trend in 2021?
This year, use white walls as a backdrop for vibrant yellows, warm reds and serene blues. Use a smattering of green plants in this mix and let the decor and soft furnishings add textures and patterns to your space.
Now that you know the paint trends for 2021, also find out the cost of painting your home per sq. ft.
Send in your comments and suggestions.