We have told you how to choose paints for your home exteriors. Now, it's time to think about the tone you want to set for the interiors.
That said, some of us want the living room warm and sober, while others want it to be playful. Some want a romantic tone for the bedroom, others want tranquillity. Your kids room can either be the calm sanctuary they need or a loud and happy zone. When it comes to kitchens, you have the liberty to play around with the cabinet colours, since most of the wall is not visible.
Most people say, I want this room to have a happy vibe since I spend a lot of time in there or I want it to remain calm and less distracting so that I can get work done. Depending on what you want for each room, you can pick your wall colours accordingly. Read on:
Wall Painting for Mood #1: Colours for a Serene & Tranquil Setting
If you're someone with a calm and composed nature and like to live in a sober environment, then blues and all things neutral should be on your mind. The bedroom or the bathroom is the perfect room to display this mood of yours. Use a slightly darker shade of blue as the primary wall colour and lighter shades and secondary colours.
While blue tends to calm your nerves, whites and creams send out a subtle message about your personality and mood. So, if you're a peace-loving person who likes to live in a rather tranquil environment, then the shades of white have to be your go-to colours.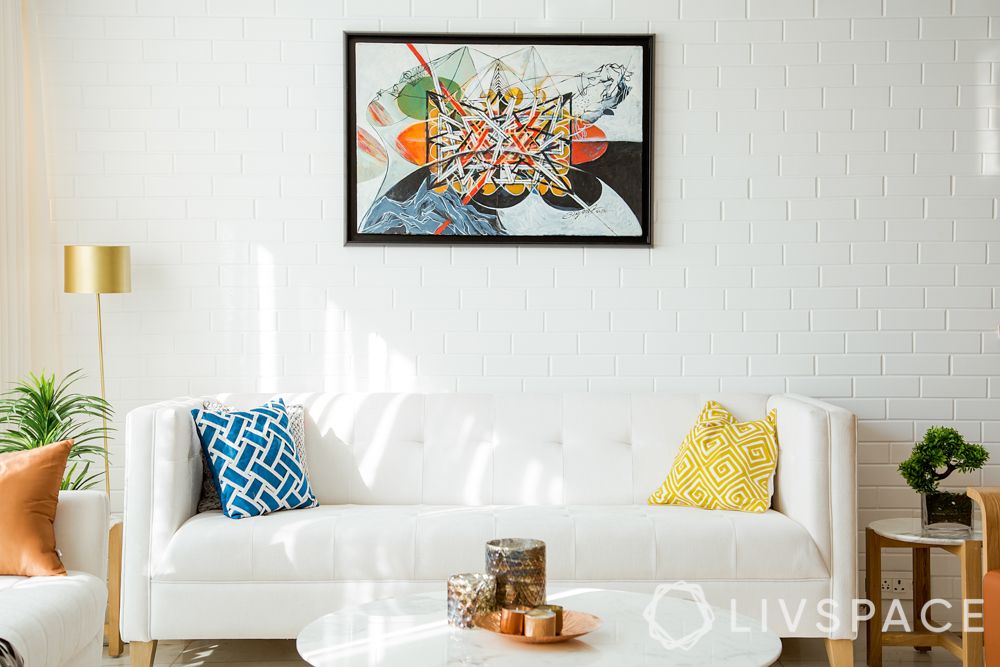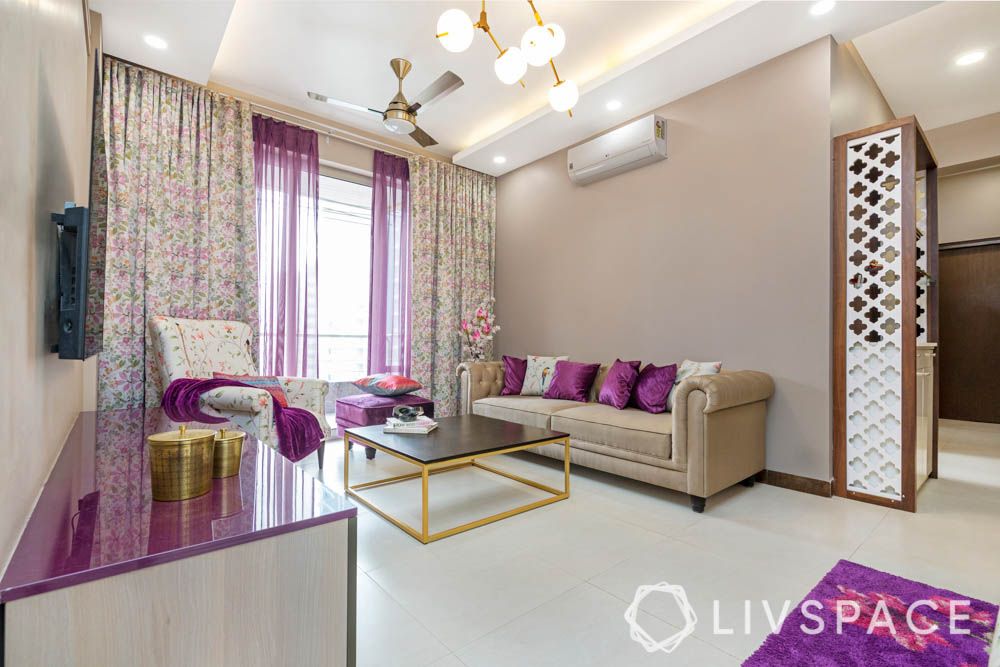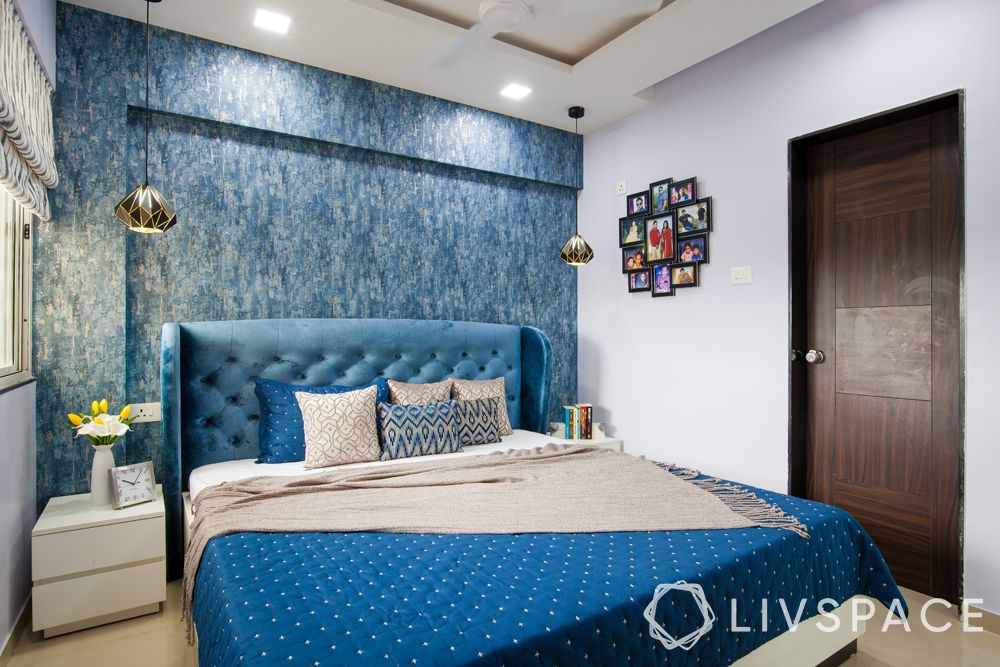 Colour palette: White, beige, cream, blue
Best suited for: Bedroom, living room
Wall Painting Mood #2: Colours for a Cheery & Playful Setting
If you often find yourself in a happy or cheerful mood, then you should consider a colour palette consisting of colours like yellow, red, green, orange and so on. Your kid's room is the best spot in the house that can sport such vibrant colours. You will instantly notice a lot of energy flowing in the room, while these colours will also stimulate your nerves.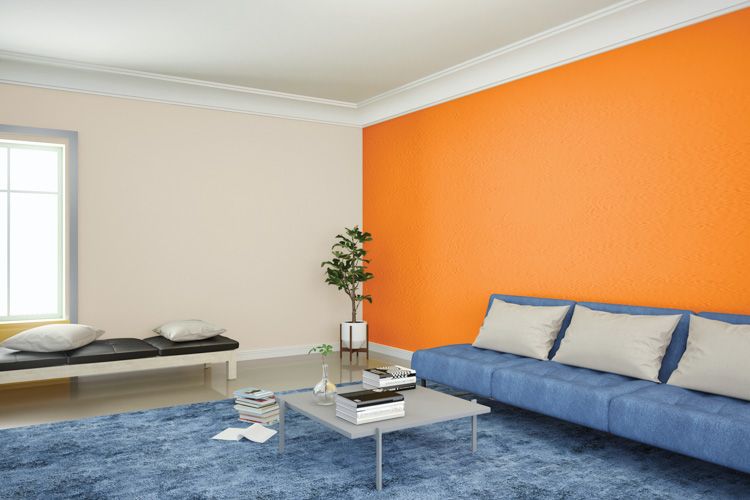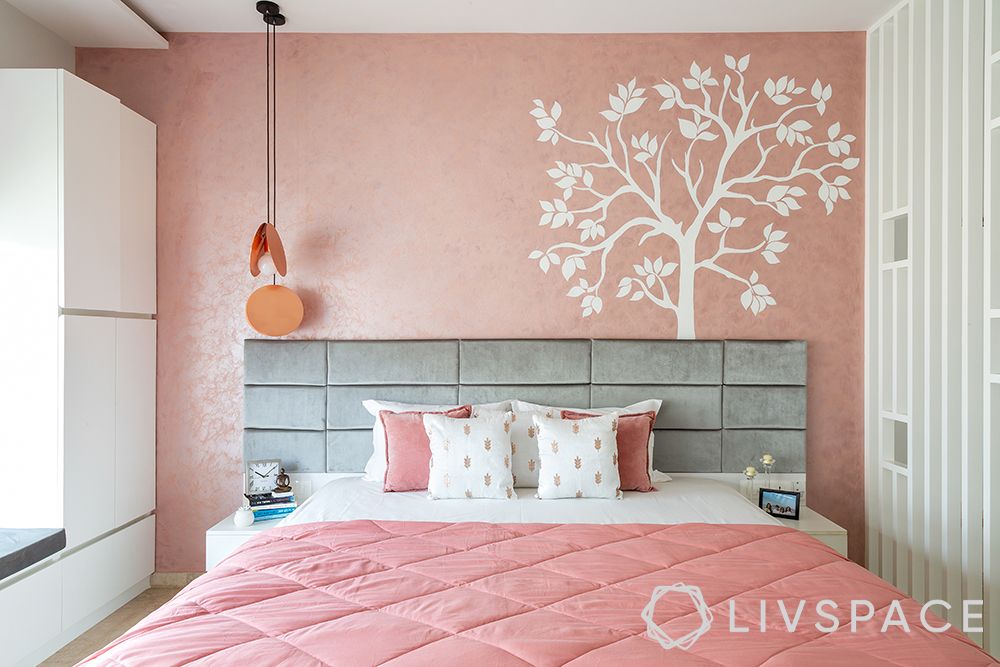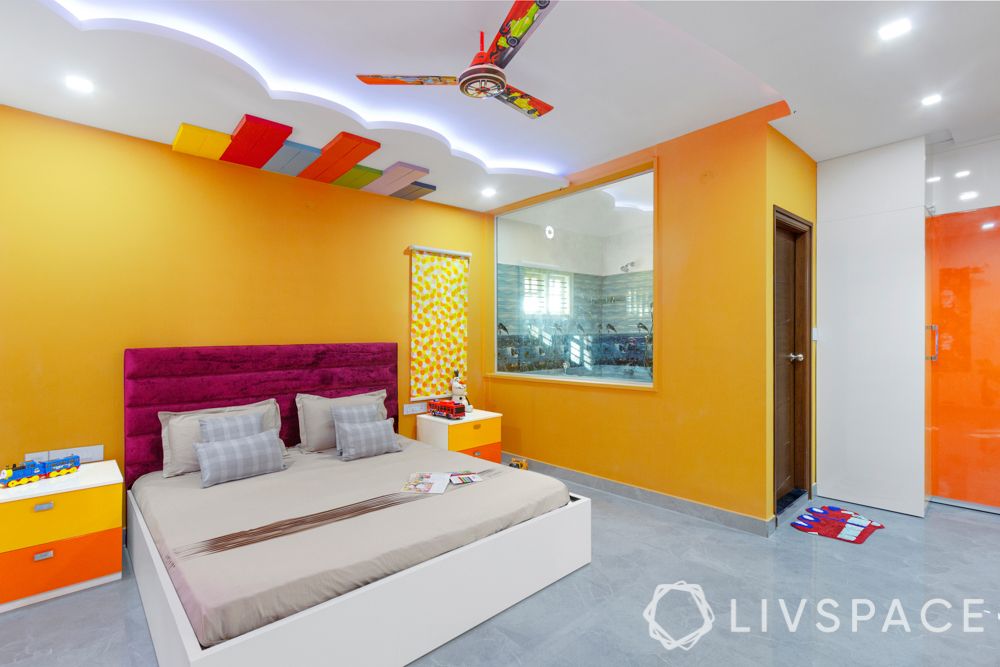 Colour palette: Yellow, orange, green, pink
Best suited for: Kids room, kitchen
Wall Painting Mood #3: Colours for a Dreamy & Romantic Setting
Intimate spaces like the bedroom and dining room for two would be the best to sport these colours. These colours are sure to fuel your mood and make your home a more cosy space to live in. Reds and oranges tend to be very potent and strong colours. These colours are perfect for individuals seeking adventure and thrill in life. On the other hand, warm colours like wine red and lilac soothe your senses and make for amazing wall painting options for your bedroom.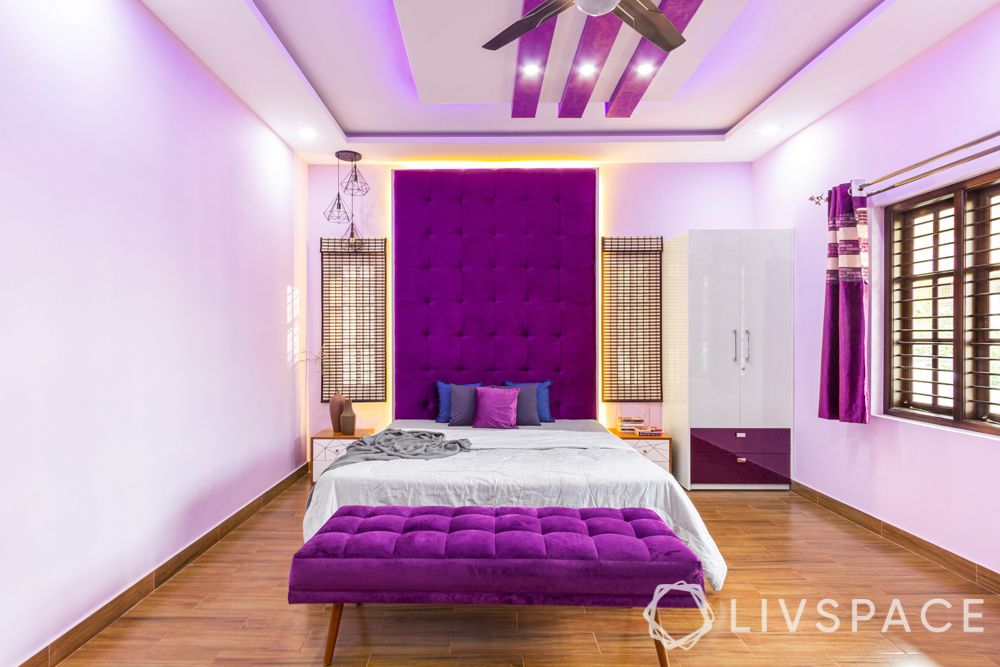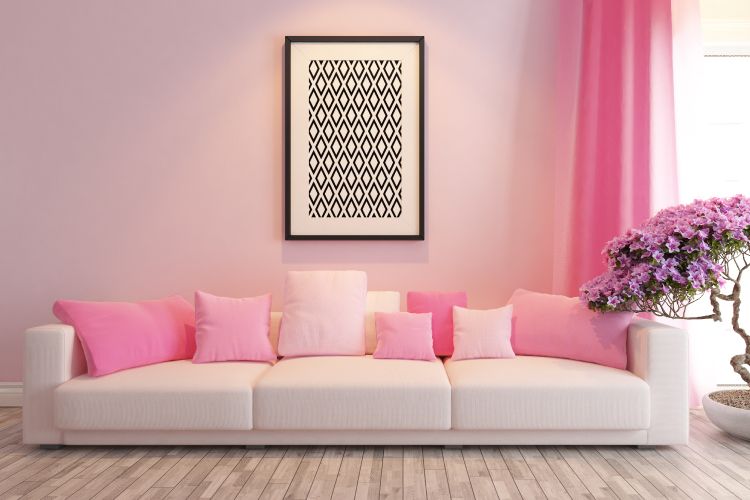 Colour palette: Red, Orange, warm colours, wine, lilac
Best suited for: Bedroom
Wall Painting Mood #4: Colours for a Warm & Welcoming Setting
We are sure after a long day at work, school or college, you and your family want to enter a home that looks and feels warm and welcoming. The foyer or the entryway are the zones we generally want to make warm and welcoming. You should pick a wall paint that reflects that mood. Alternatively, you could also paint your living room or kitchen cabinets in this colour palette.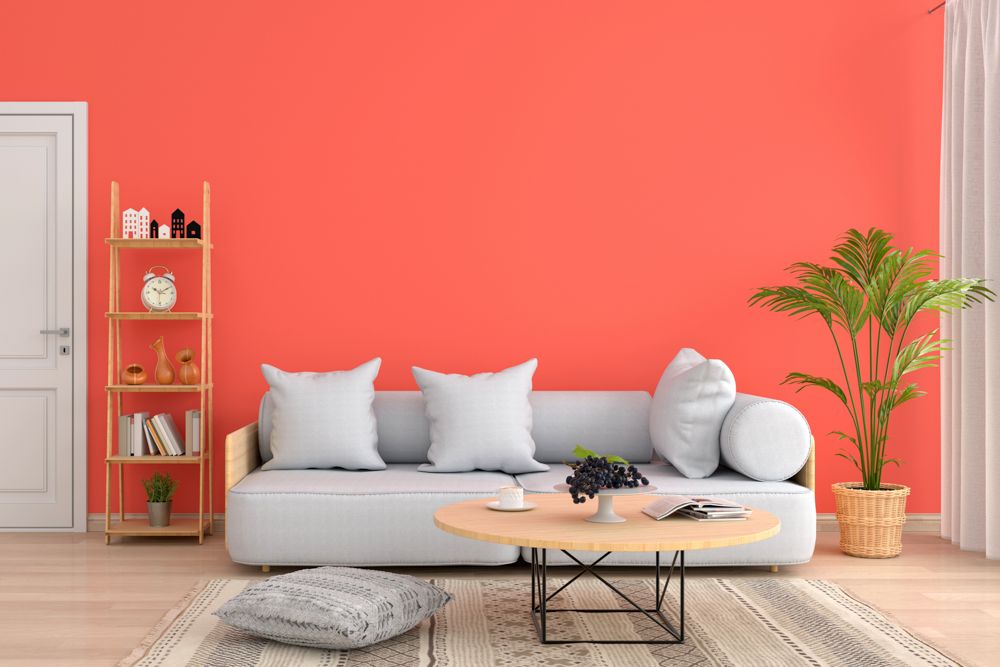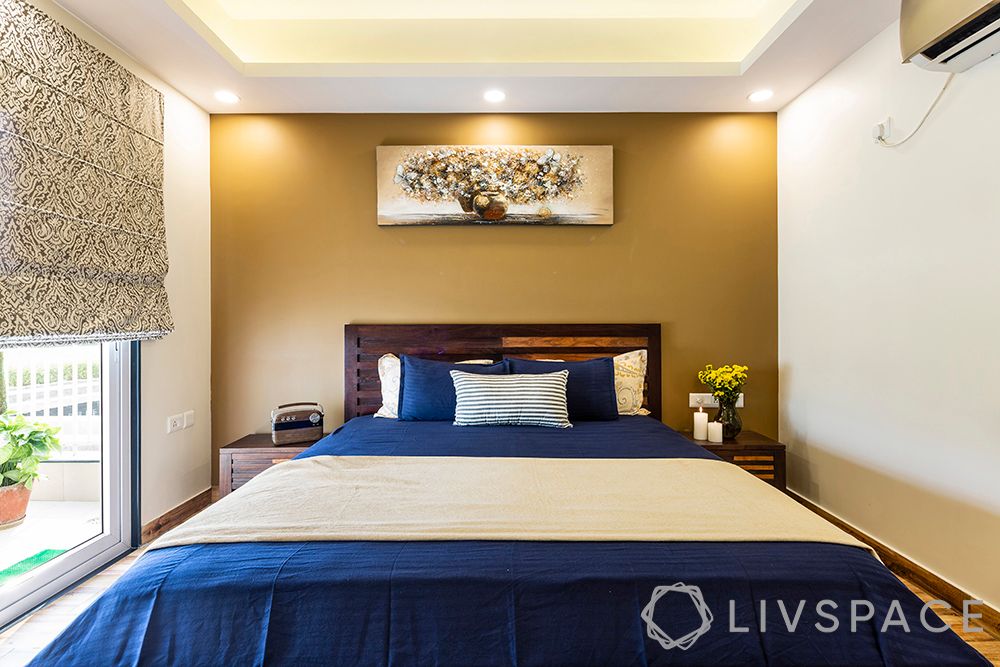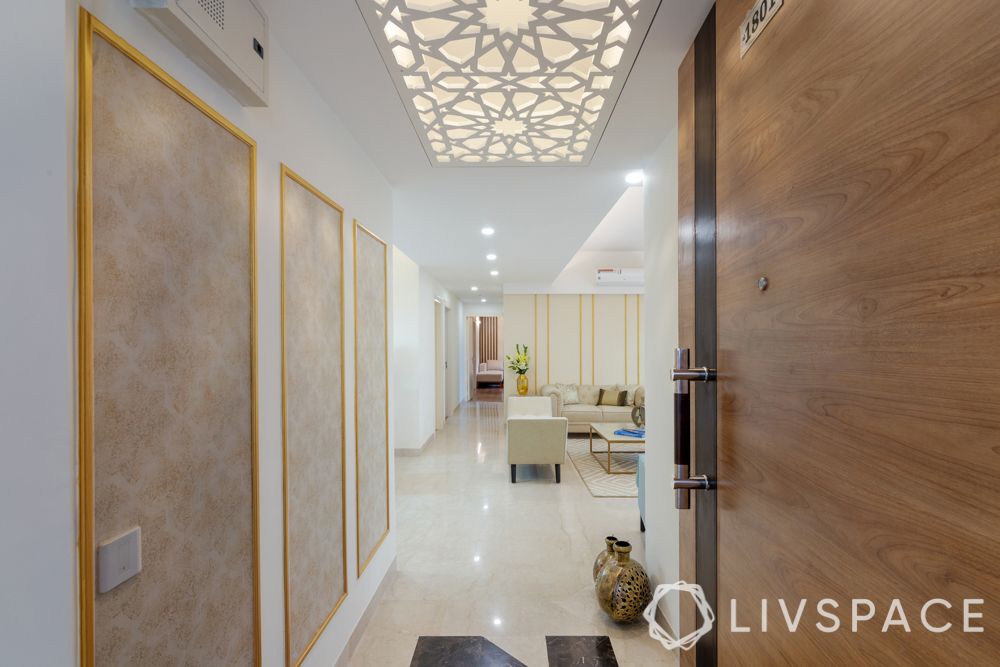 Colour palette: Purple, red, gold tones, warm wooden hues, brown
Best suited for: Foyer, kitchen, living room
Wall Painting Mood #5: Colours for a Private & Mysterious Setting
So, let's admit it, we all have a little dark side to our personality that we often keep under wraps. Well, not anymore! Some personal areas like the study, home office, creative zones and the entertainment room are popularly picked to reflect a mysterious and quiet vibe. We would also recommend colours like grey or black for your entertainment rooms. While most people consider black depressing, it can also signify power and elegance.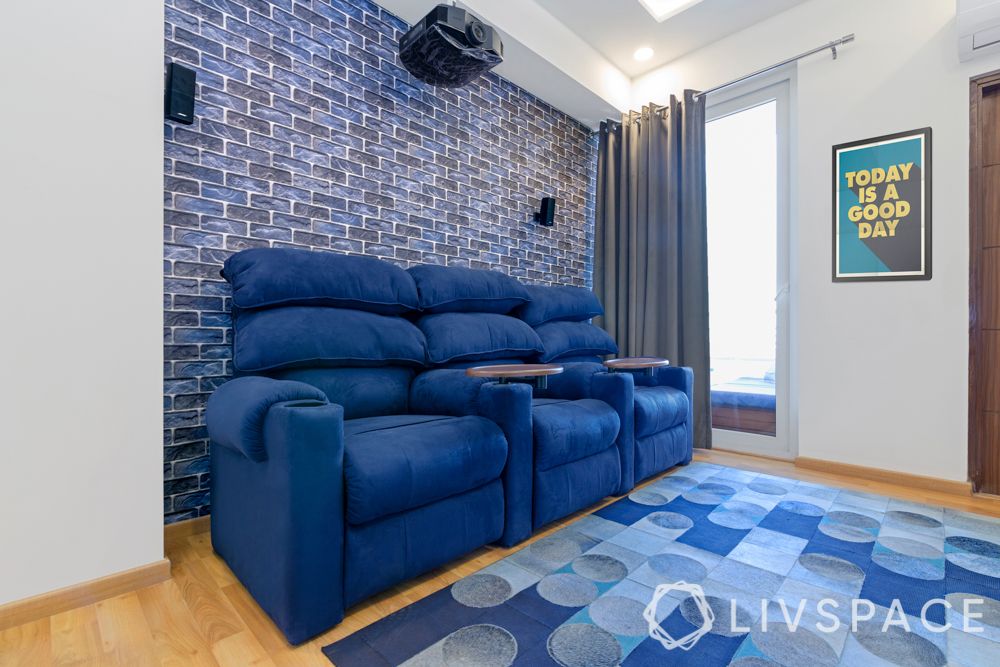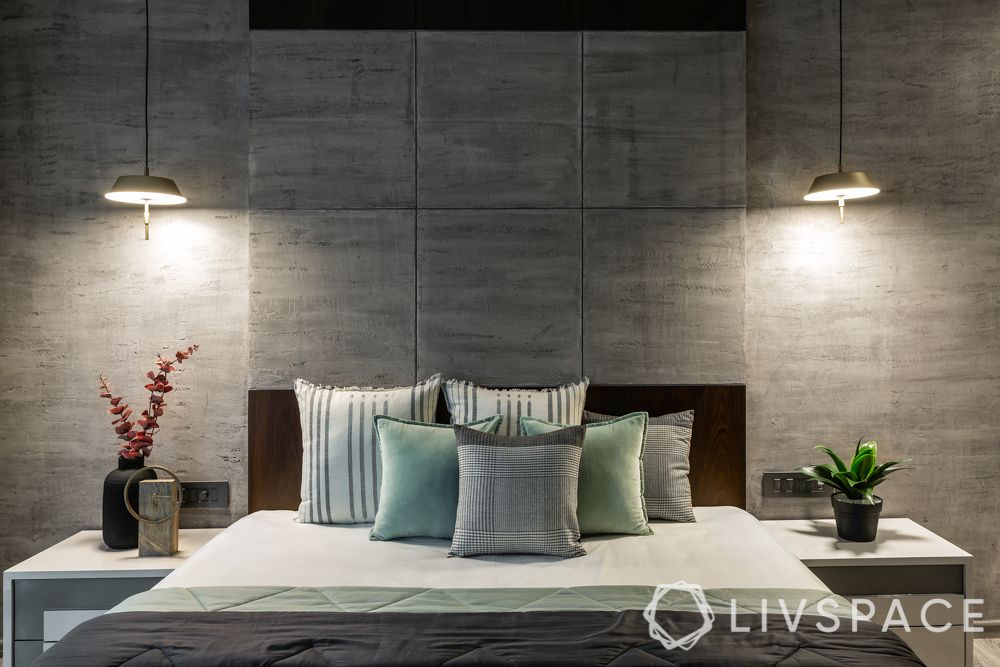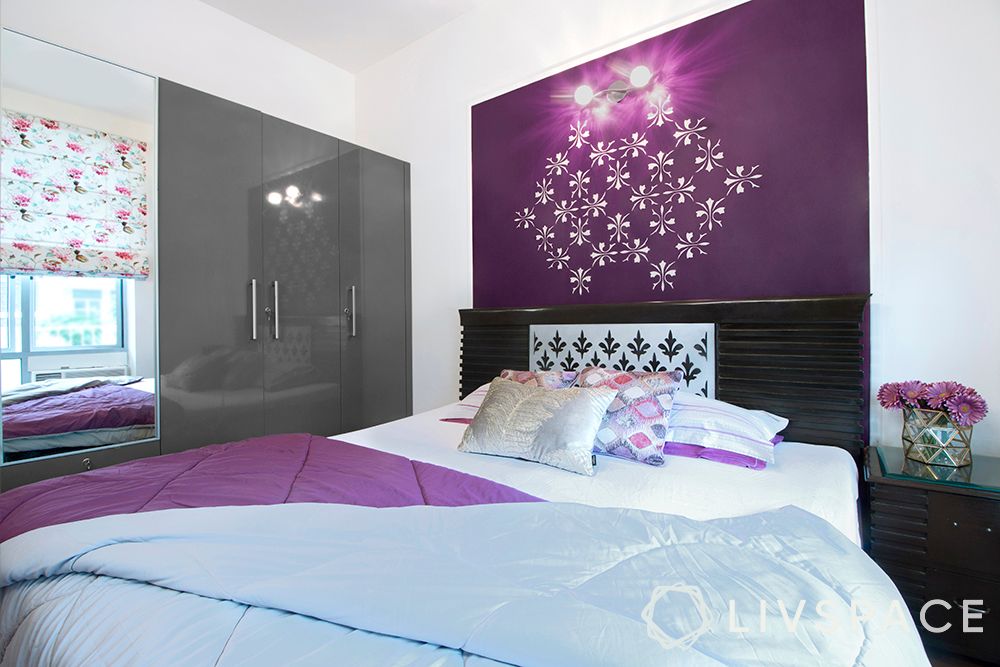 Colour palette: Grey, black and everything dark
Best suited for: Entertainment room, dining room, bedroom
Wall Painting Mood #6: Colours for a Creative & Experimental Setting
So, you're someone who cannot settle for anything regular? And like to keep things exciting and colourful? This means that you have a dominant eclectic mood. The most fun and creative corners of your home deserve to be painted in a mix of your favourite colours. Use your creativity and fuel your imagination in the reading corner or gift yourself a colourful bar or balcony. You will love it!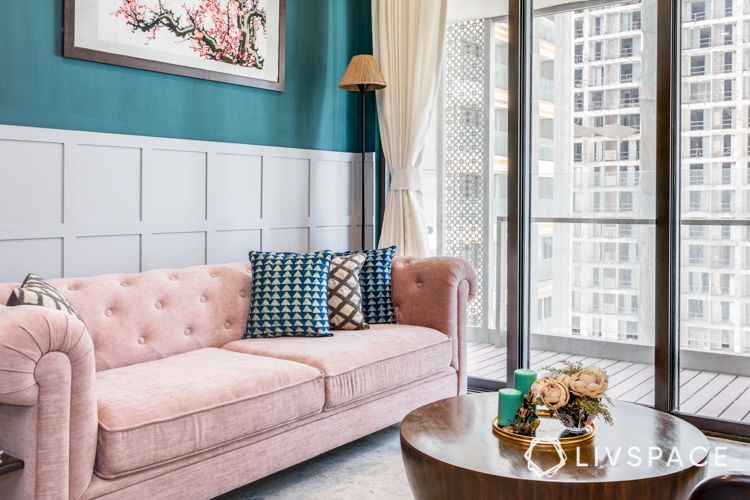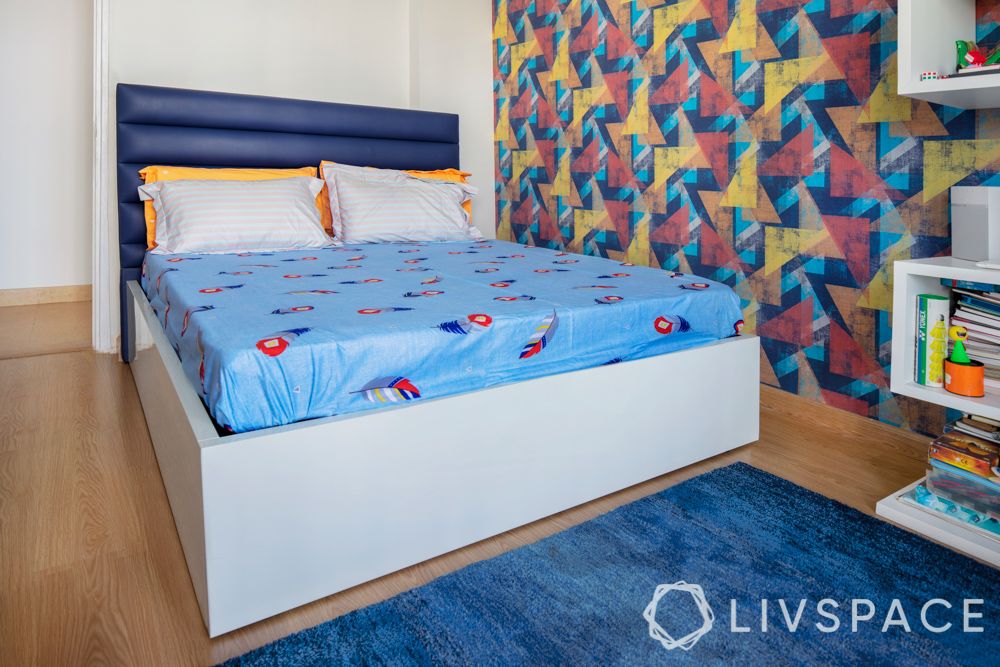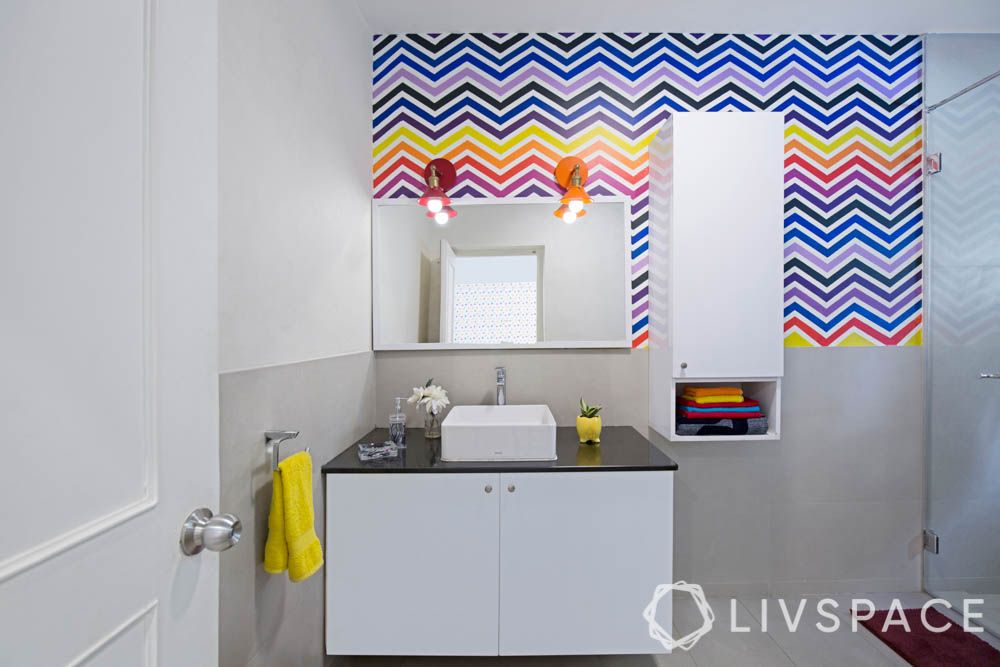 Colour palette: A mix of your favourite contrasting colours
Best suited for: Reading corner, bar, balcony, bedroom
Colour for Home Office
If there is one thing you need from your home office, it is a calm and peaceful atmosphere where you can work uninterrupted. White is the perfect colour as it helps you concentrate. But if you don't like an all-white look, add some pops of colour by choosing vibrant furniture.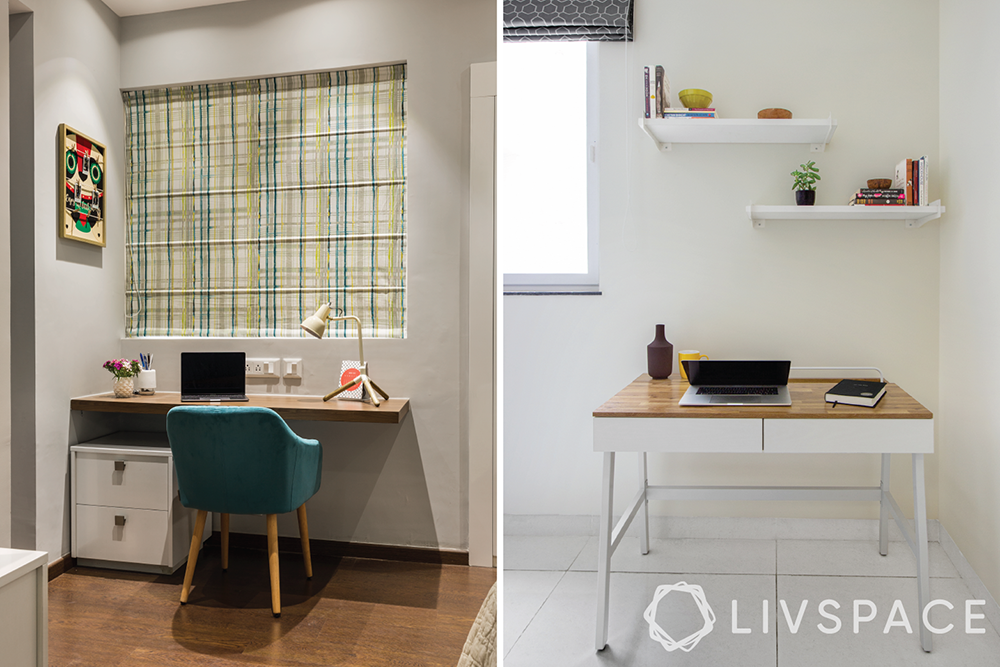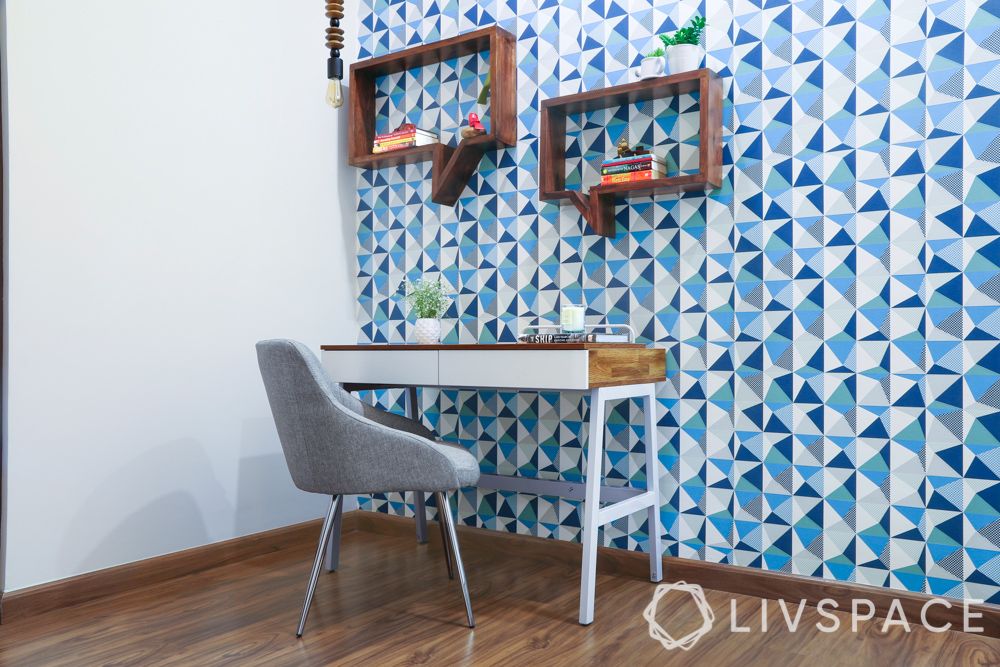 Ceiling Colours
While walls may be the first thing that comes to your mind when we talk about paint, but the ceiling is also an important aspect. Ideally, your ceiling colour should match the overall aesthetics of the room. At the same time, it should also follow a muted and soothing colour palette. White ceilings look timeless and classy. You can also amp it up with earthy, wooden tones.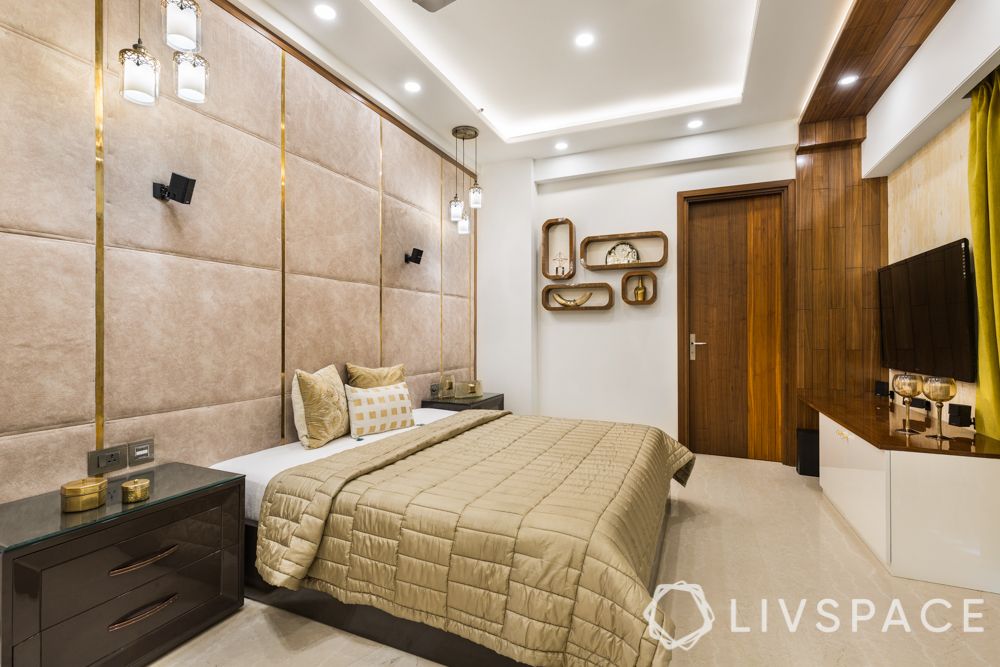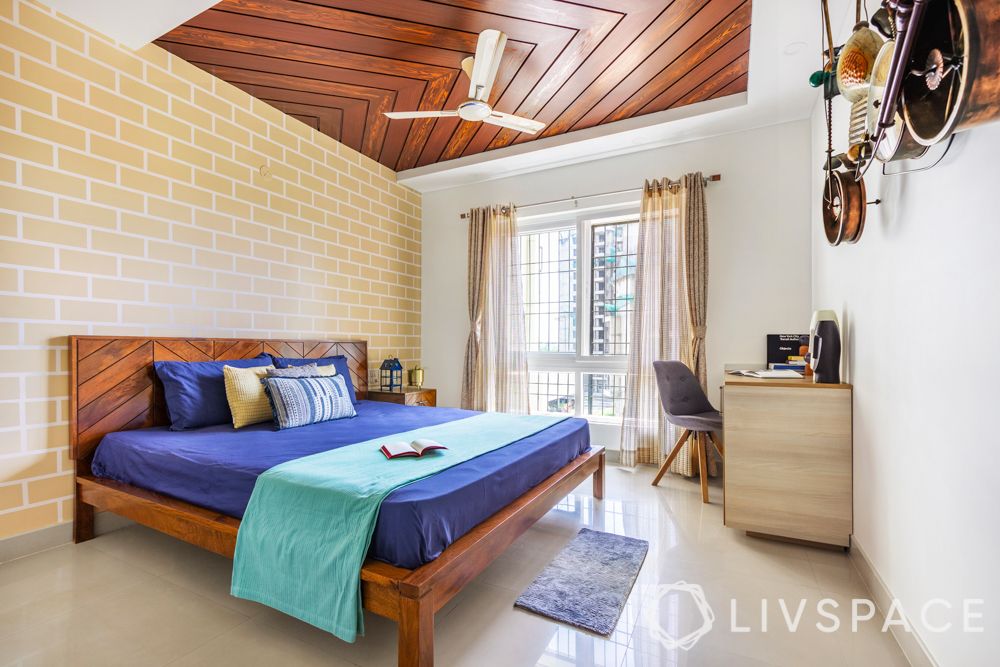 Take a tour of this home done up in vibrant colours.
Also, check out these wall treatment options to dress up your walls! Keep those comments and suggestions coming in!
We love hearing from you! Write to us with your comments and suggestions at editor@livspace.com