For some of us, picking a wardrobe can be an overwhelming task. Where do you start from? A good way to pick a wardrobe for your bedroom would be to first explore the different types of wardrobes. Choosing the right wardrobe design can be easy, with some careful planning and a little foresight. Whether you are installing a new one, or altering your existing wardrobe to make it more functional, here are different wardrobe styles to choose from.
Wardrobe Styles #1: Walk-in Wardrobes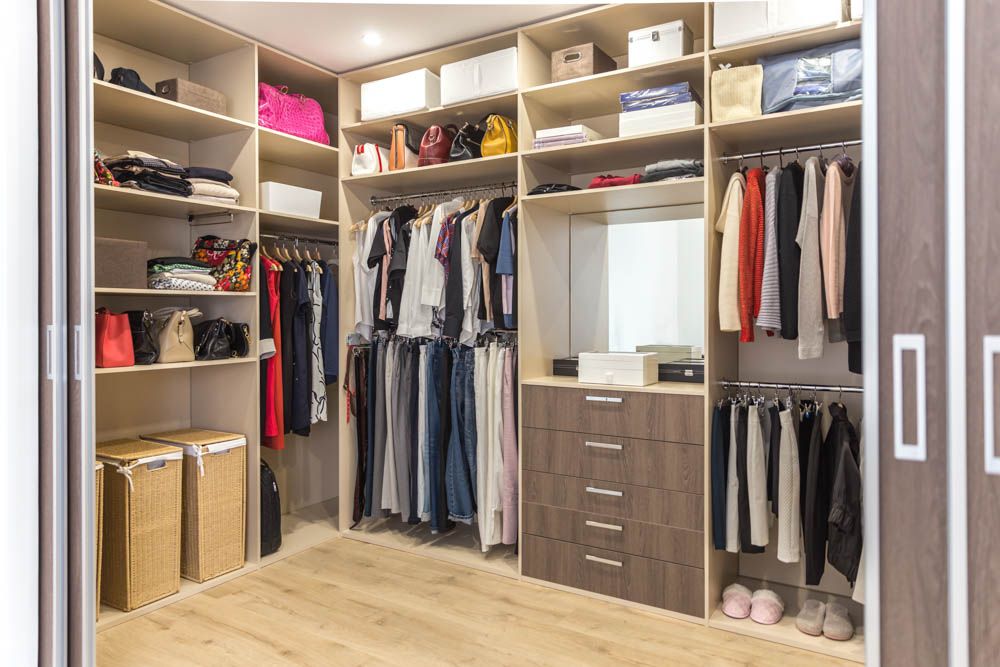 Walk-in or closet wardrobes have dedicated racks and shelves for clothes, accessories and makeup. No wonder it's one of the most sought after wardrobe styles! While some homes come with an in-built shell that can be customised, you can fashion this wardrobe design out of a small room as well.
In either case, you can personalise various fixtures to accommodate clothes of different lengths, use floor-mounted shelves and high shelves to store footwear and bags respectively. You could even opt for an island with drawers to store smaller accessories. Mount a large vanity mirror to add a touch of luxury to your closet.
Livspace tip: Install electrical outlets in your walk-in closet to charge phones, use the blow dryer, or connect a beard trimmer.
Wardrobe Styles #2: Reach-in Wardrobes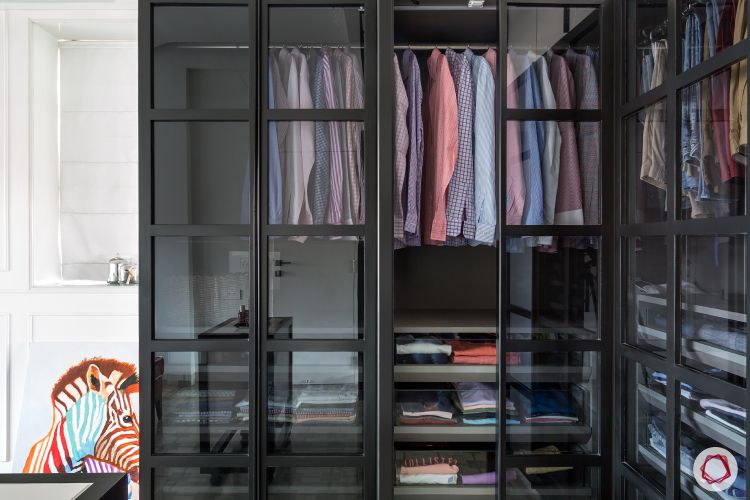 If you don't have enough space for a closet wardrobe, reach-in wardrobe styles come a close second with ample room and lesser effort. Most apartments nowadays come with dedicated space to install reach-in wardrobes.
You can also convert an existing wall cavity or a corner into a wardrobe by installing sliding or hinged doors, depending on the space available around it. Reach-in wardrobe designs can accommodate a variety of customisable fixtures, including an overhanging loft to stow away luggage or lesser used items.
Livspace tip: Doors in these types of wardrobe styles become part of the decor, so choose wisely. Japanese Shoji screens, for example, can lend artistic focus to an otherwise simple bedroom.

Wardrobe Styles #3: Standalone Wardrobes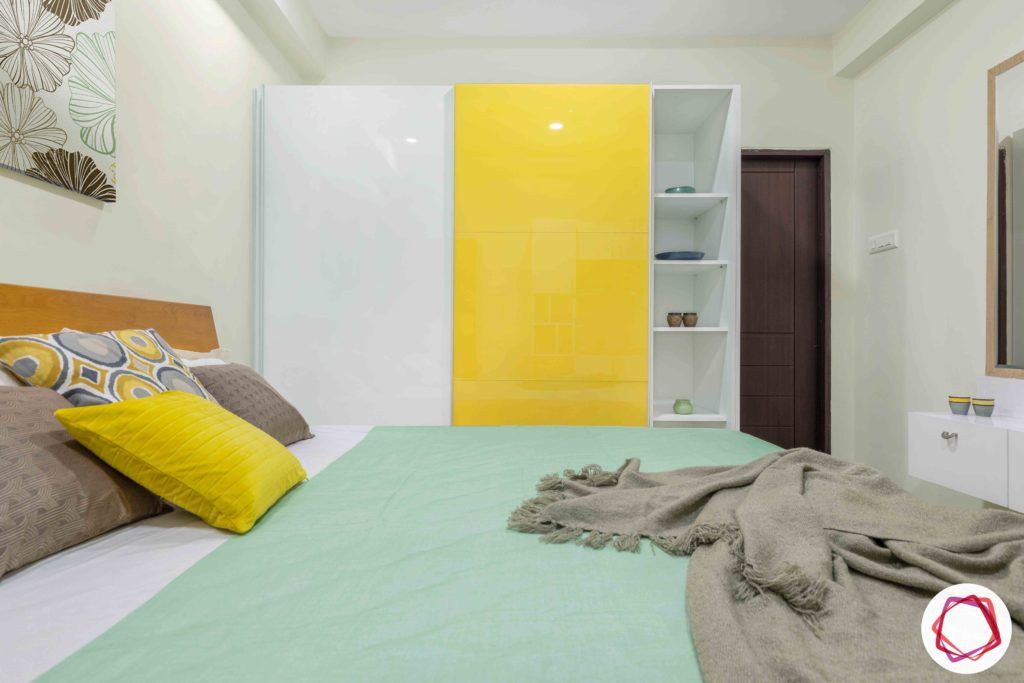 Armoires or standalone wardrobes, as the name suggests, are independent of a room's fitted interiors. They are generally less than two feet deep and emphasise the utilisation of vertical space. There are plenty of wardrobe styles available in the market and some options even include expandable wardrobe designs.
Use a two-tiered hanging rod system to hang as much of your clothing as possible. Eliminate folded clothing that occupies needless space. You can also have a dedicated closet for your formal wear, since lehengas, sarees, sherwanis and suits call for special care.
Livspace tip: If your wardrobe is fairly tall, keep a foot-stool handy to reach the top tiers.
Wardrobe Styles #4: Lofty Wardrobes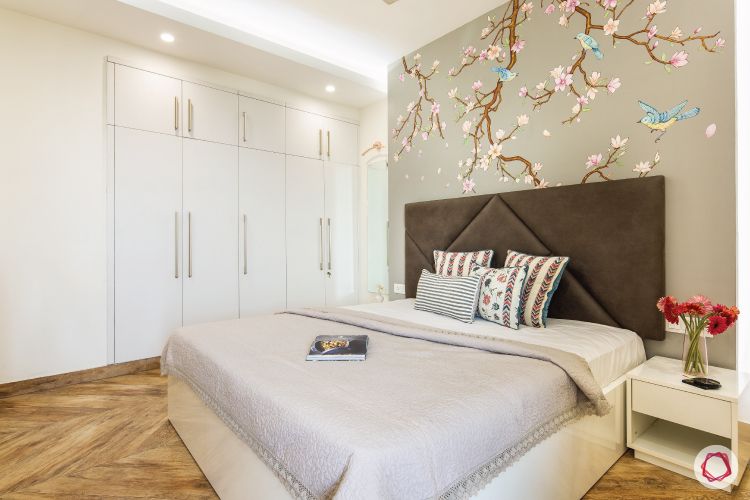 A loft over a wardrobe is a great way to creatively optimise space. Incorporate shelves and drawers for all your folded clothes, while using rods and racks to hold dresses, shirts, traditional clothing and more. Cleverly designed steps can also double up as storage for accessories.
Livspace tip: Foldable or pull-out desks are a common feature with these types of wardrobe styles, to increase space utilisation.
Things to remember when installing different wardrobe styles
Use LED bulbs to bring light into the dark interiors of your wardrobe
Install a full-length mirror on the outside or inside of a door to save wall space
Stow away your seasonal clothes and pull them out only when needed
If you liked reading this, take a look at Steal-worthy Wardrobe Designs.
Send in your comments and suggestions!