Getting home interiors done professionally may seem intimidating to some. However, the truth is far from it! Professional interior designing can actually makes things a lot easier for you. It saves money, adds an expert touch to get personalised interior solutions and also increases the value of your home. Also, let's face it, you'll get a home that will be the envy of your friends. Here's your guide to navigating the world of interior design. Let's start with the basics!
What is interior design?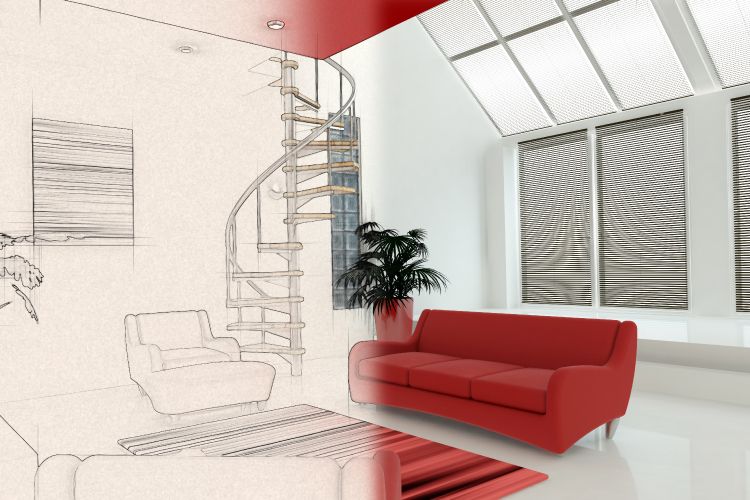 From planning to creating beautiful functional spaces, interior design covers everything for your home. It combines aesthetic art with science, a reason why interior designers get their bachelor or master's degree in the subject.
While it may look easy, there's a lot of research and planning that goes into designing interiors that are tailor made for your home. Sure, there's DIY and a trip down to a decor store that can help with a few things. But interior designers study the blueprint of your home and find out what's best for the space in terms of materials, furniture, lighting and decor, and of course, your lifestyle.
How do designers work?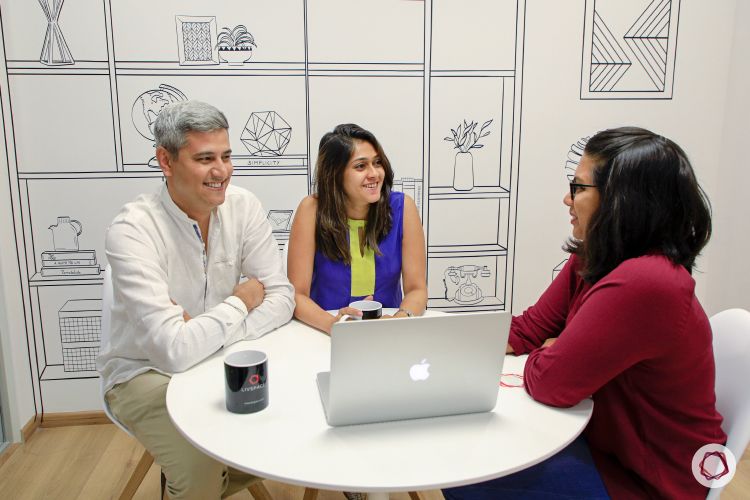 Since there's a lot of technicality involved in the process, they are trained thoroughly to design interiors that cater to your carpet size, how you move around the space, budget and style! They are the best when it comes to structural changes to maximise functionality for your home (think window treatment, efficient kitchen design or even breaking down a space-consuming wall). Interior designers also offer support throughout the execution process and oversee the construction and overall project management.
If you just purchased a home, you must read Interiors 101: New Homeowner's Checklist.
If you're tired of your existing interiors and are looking to to renovate and give your home a makeover, refer our Guide to a Hassle-free Renovation.
Do you need an interior designer?
For functional and smart spaces: Interior designers study your lifestyle and build spaces that are specific to you. They think about your comfort and maximum space utility as well.
For a bit of personality: An interior designer goes the extra mile to figure out your preferences and builds interiors that reflect your personality. Light or dark colours? Minimalist or boho chic? Your home helps define you.
They know the market well: When it comes to materials, textures and space-saving tricks, interior designers are your go-to people. They know what works best for your home based on your lifestyle.
To transform even stubborn corners: Is your house too dark? Or is it too large and filled with empty space? Interior designers have been thoroughly trained to visually alter even the most challenging of spaces.
It increases the value of your home: If you're looking to rent out your place, a furnished home or a semi-furnished home holds a lot more value. They will equip you with furniture that can stand wear-and-tear.
It's not as intimidating as you think: People believe getting an interior designer involved is an expensive task. But the truth is, an interior designer works for you and builds interiors based on your budget.
Why can't you hire a decorator instead?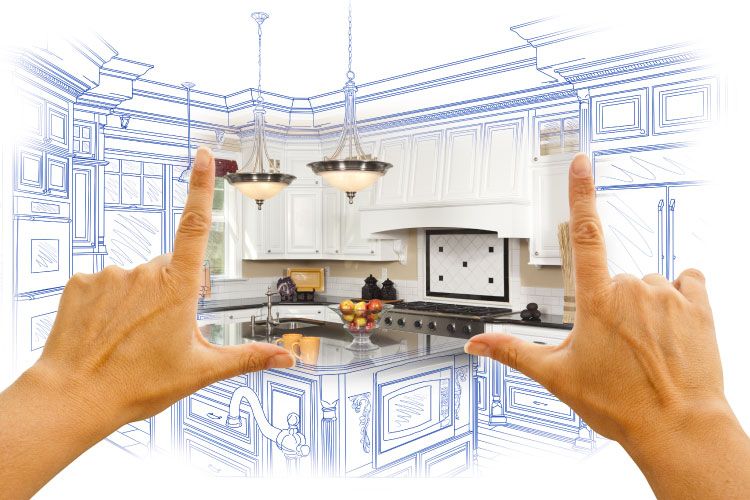 Decorators help with only the decor features of your home, like picking up furniture or deciding on a colour combination based on your preference. They lack formal education in the subject, unlike interior designers, and that always makes the difference!
If you're looking for a minor change in appearance, a decorator can help. But if you're looking for structural renovation or a kitchen/wardrobe upgrade, interior designers need to be consulted. Read Interior Designers vs Decorators Simplified for a detailed comparison.
What does a full-fledged process involve?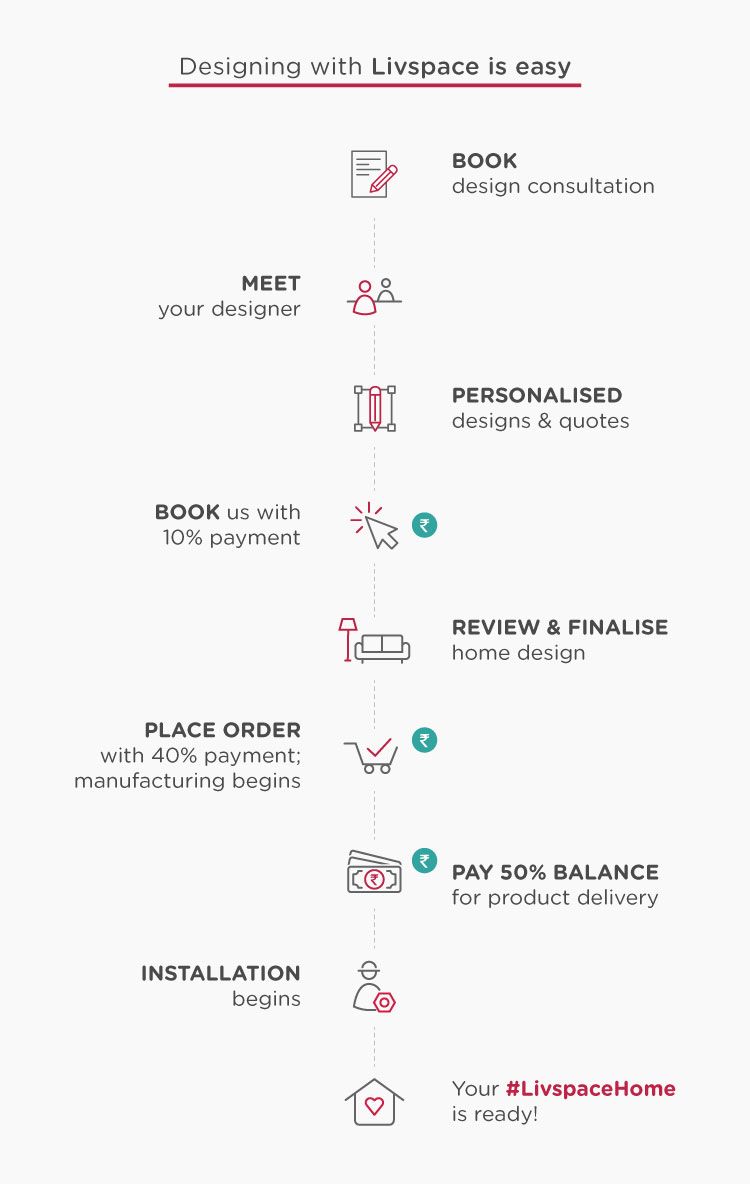 Some interior designers help with just decor and some others help with just a consultation. Let's unravel the array of tasks an interior designer is equipped to handle for you.
Design & Consultation: Several homeowners are usually overwhelmed with a range of ideas they would love to have for their home. And after meeting with a designer, things get a lot simpler. This includes space planning, colour combinations, materials and designing ergonomic layouts. It's their job to give you an unique home that fits with your style, personality and lifestyle.
Curating Decor: This is the fun part! Since interior designers are well aware of the type of products that match your preference and current trends, they help you pick the right interiors for your home. This includes lighting pieces, beds, sofa, and everything else. In addition to this, they can find anything in the market at the best prices!
Installation: Interior designers stick by you throughout the installation and execution so that the experience is smooth for you and your family.
Post-installation Checks: The process doesn't end with completion of the project. They also check if everything is fine after installation is complete. Also, if there are any problems, they help to rectify it with minimum hassle.
---
At Livspace, we provide full interior services for your home. After the initial meeting with our design team, they will give you a 3D model that can help visualise your new home. Then you can move on to choosing a modular kitchen, wardrobes, furniture, lighting pieces, false ceilings and so much more from our catalogue. We also work closely with professional service partners for flooring, plumbing and electrical changes.
We will be with you throughout installation, overseeing the project and we also make sure things are running smoothly as part of our post-installation services and take care of problems during warranty. Take a look at Livspace 101 for a deeper understanding.
---
How much does interior design cost?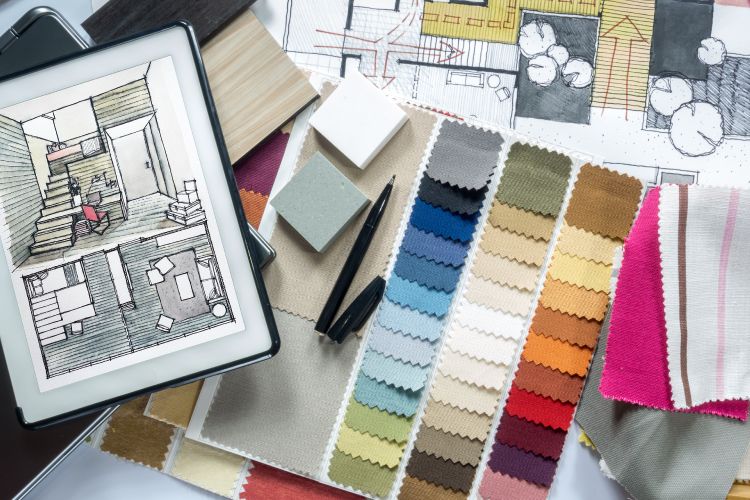 The project cost depends on the scope of the work involved. If you're getting carpentry work for the kitchen, wardrobes and decor, it will cost more than just getting decor. It also takes into consideration the level of your designer's involvement and your budget as well.
There are many ways to compute an interior designer's charges:
Per sq ft: Depending on the floor space, designers can charge per sq ft. This can range from ₹10 to 100. It can shoot up to ₹3000 if the designer includes carpentry work, flooring and other things as well
Percentage of total cost: The interior designer's fee could range anywhere between 6 to 15% of the overall project cost. It can increase depending on the designer's expertise and work involved
Markup on products: Some designers add a premium to each product in the house. Like charging ₹22,000 for a sofa when it was ₹20,000
A lump sum: As the name suggests, the designer charges an amount for the project and there's no transparency for the amount. Read How Much Does An Interior Designer Charge for additional information
---
At Livspace, the pricing is transparent and we have no hidden cost. The total cost generated is inclusive of all goods and services – from the furniture to the design and maintenance fee. We charge 8% of the project fee to compensate for the designer's efforts and time.
---
The big question: Should you invest in hiring an interior designer?
If you lack the professional and technical expertise to carry out the mammoth task of designing your abode, we recommend you opt for designer services. It will help you:
Prevent costly mistakes: Your designer will be aware of high quality products that fit your budget and there are no hidden costs that sneak up in the last minute. It also adds value to your home!
Save time: Getting interiors through several different people can be stressful, tiring and time-consuming. A designer will work efficiently to ensure everything finishes on time, thereby creating a hassle-free experience for you.
Get quality assurance: Since interior designers know how to pick the right products and services, your home will certainly have the edge in terms of quality!
How to prepare for your first meeting with an interior designer?
It helps to do a little homework before meeting with an interior designer. Here's what you can do:
Bring the floorplan: This can give the designer a better visualisation of the place. Alternatively, you can also note down the room-wise dimensions
Define the scope of work: Give them a brief of all the changes you need in your home. You don't have to give them a complete plan, even a rough idea will do
Tell your budget: Give your designer a range. This helps them calculate expected expenses
Talk about your style: Colours, elements, design style – give them a brief of your preferences. This helps them design your home according to your taste
Also, check out our comprehensive guide on What to Expect from a Livspace Designer Meeting.
Make sure to discuss these things with your designer as well!
Ask them about their portfolio
Indicative expenses, including fees and taxes
An expected timeline
Warranty, guarantee and post sales service
Details of the interior design and execution process
And of course, financing options
Here's an Easy Checklist to Help Prepare for Your First Designer Meeting!
Are you looking to get Livspace interiors? Read the Livspace Process that's been explained in 8 simple steps.
If you still have queries regarding interior design and the process, tell us! Additionally, send in your comments & suggestions.