HDB maisonettes are considered to be the unicorn of HDB properties around Singapore. In a country where space is at a premium, an HDB maisonette is a rare treat indeed. So, what's all the hype about this property type? Let's have a look!
What is an HDB maisonette?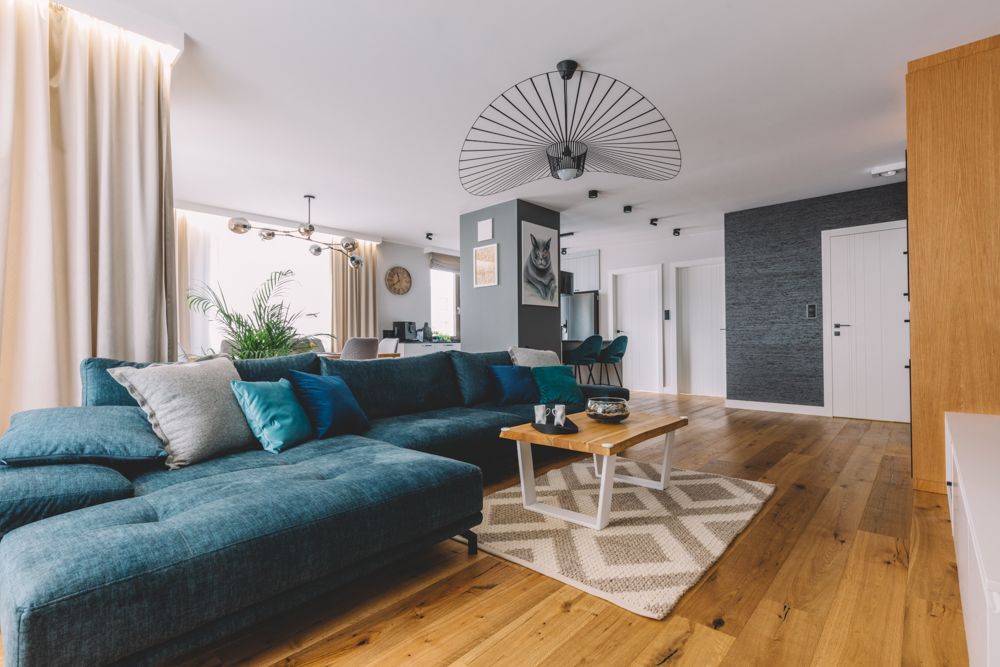 HDB maisonettes are HDB flats with two storeys that comprise the living, dining and kitchen on the lower floor and bedrooms on the upper level. They also come with three bathrooms, a luxury feature when one is investing in an HDB flat. However, the construction of HDB maisonettes was stopped in 1995. So, if you get your hands on a resale HDB maisonette, consider yourself lucky!
How is it different from any other HDB?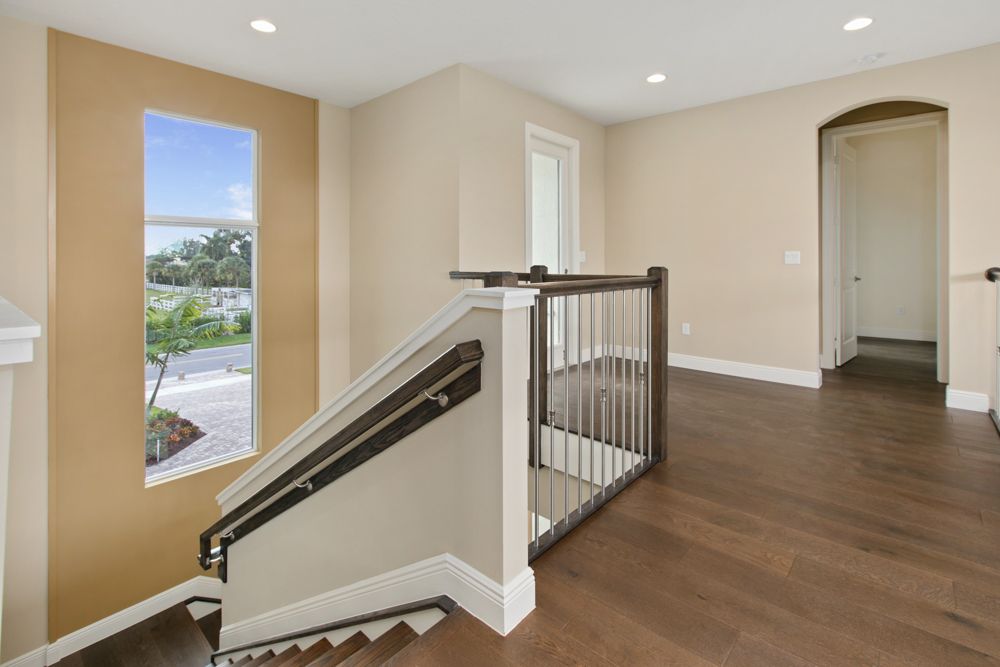 HDB maisonettes differ from the regular HDB flats as they have more space, are spread over two storeys and offer more square footage — 140 to 160 sq. m. There are three types of HDB maisonettes: five-room maisonettes, executive maisonettes and penthouse maisonettes, which are on the highest floor; the former two are on lower floors. Executive maisonettes are usually the luxury variants of HDB maisonettes.
How does the floor plan differ?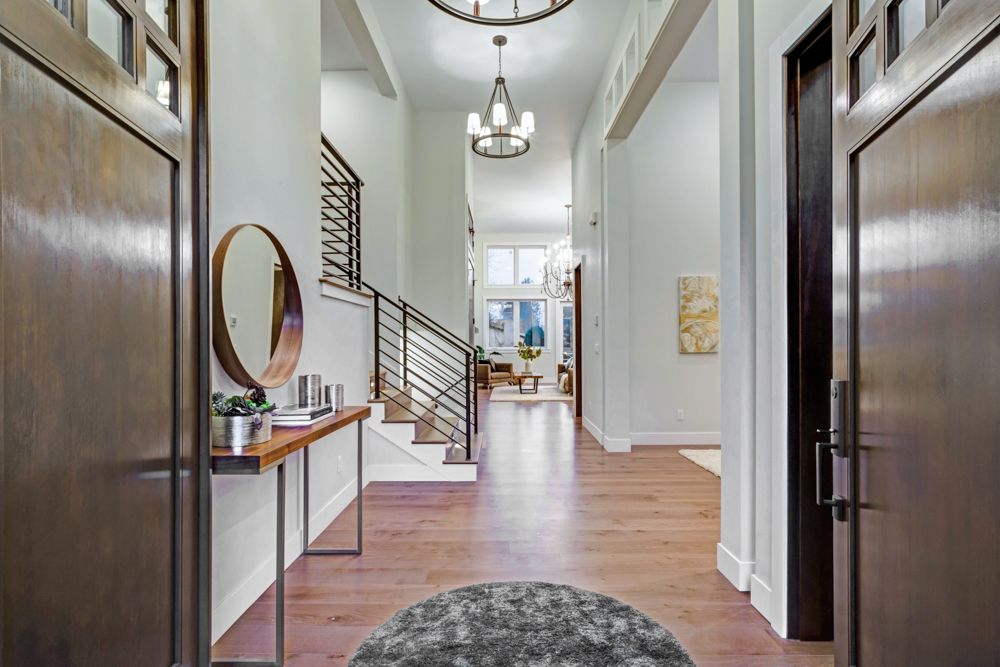 The first floor opens into a living and dining area with a kitchen tucked into the corner. A study room and a washroom also find their place in the HDB maisonette floor plan. A staircase leads to the second floor with three bedrooms, a common bathroom and an attached bathroom to the master bedroom. The floor plan boasts a large space that can give you the feeling of a landed home.
Designing a Regular HDB Versus a Maisonette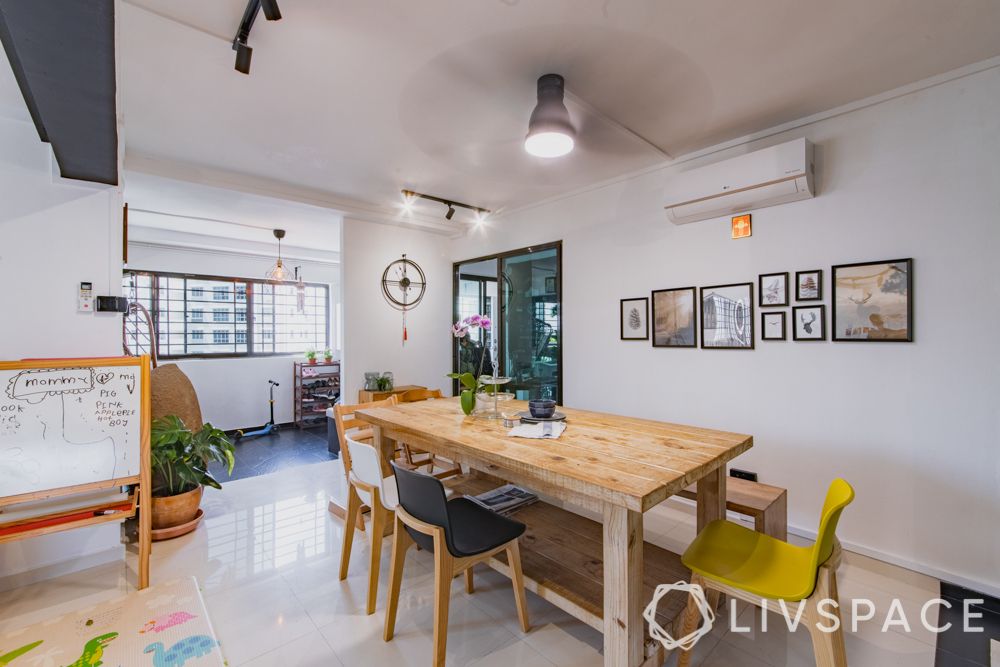 An HDB maisonette design needs more planning and decor considerations to make the space personal. Large homes tend to come off as cold and sterile with sparse furniture. As opposed to regular HDB flats, you'll need to bring in more colour, furniture and home accessories to make the space look bright and cheerful. Also, including low-maintenance materials and decor can be beneficial. Maintaining a bigger home takes time, effort and can be expensive.
Some tips to keep in mind while designing an HDB maisonette:
Add colours for a warm and cosy vibe
Personalise the space with pictures, decor elements and knick-knacks
Pick furniture that fits the space
Add storage as needed as there is space for it
Choose ambient lighting and layer with accent and task lights
Incorporate plants and flowers as they add a refreshing and natural touch to the space
Speak to your designer about maintenance and upkeep
Don't forget to add efficiency to your practical design
Have fun decorating the space!
The Cost of Renovating an HDB Maisonette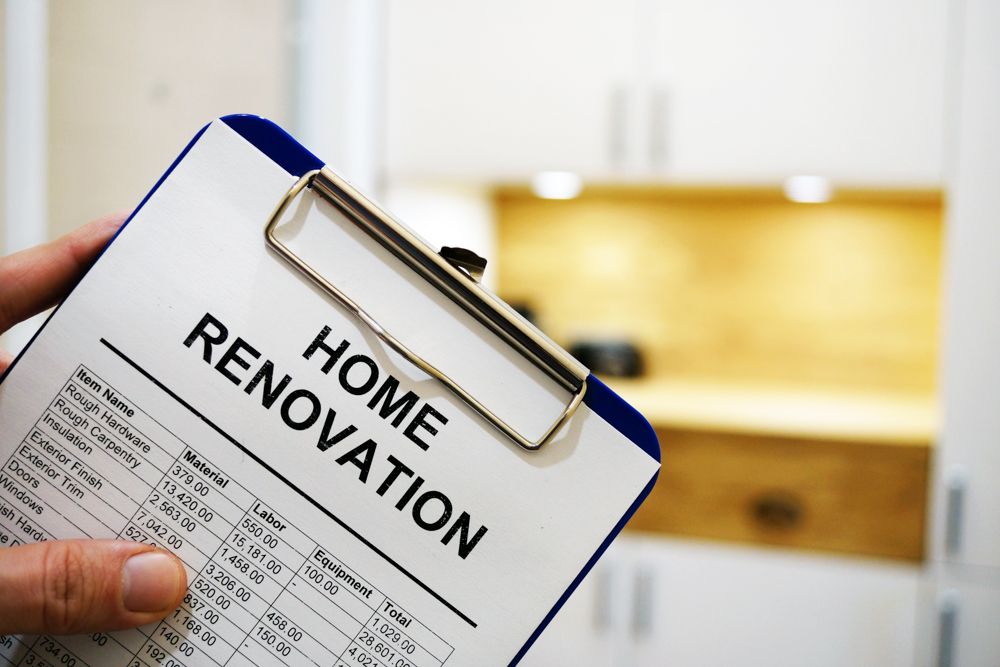 Typically, an HDB maisonette renovation can cost big bucks. However, it depends on how cost-effective you are. Some homeowners get the entire renovation done in under $50,000 whereas the sky's the limit for those who want lavish fittings. But on average, a package for renovation comes up to $241,000 based on different factors. Get a quote from your designer to understand what falls under the scope of the renovation and what costs you can eliminate or compromise on.
An Executive HDB Designed by Livspace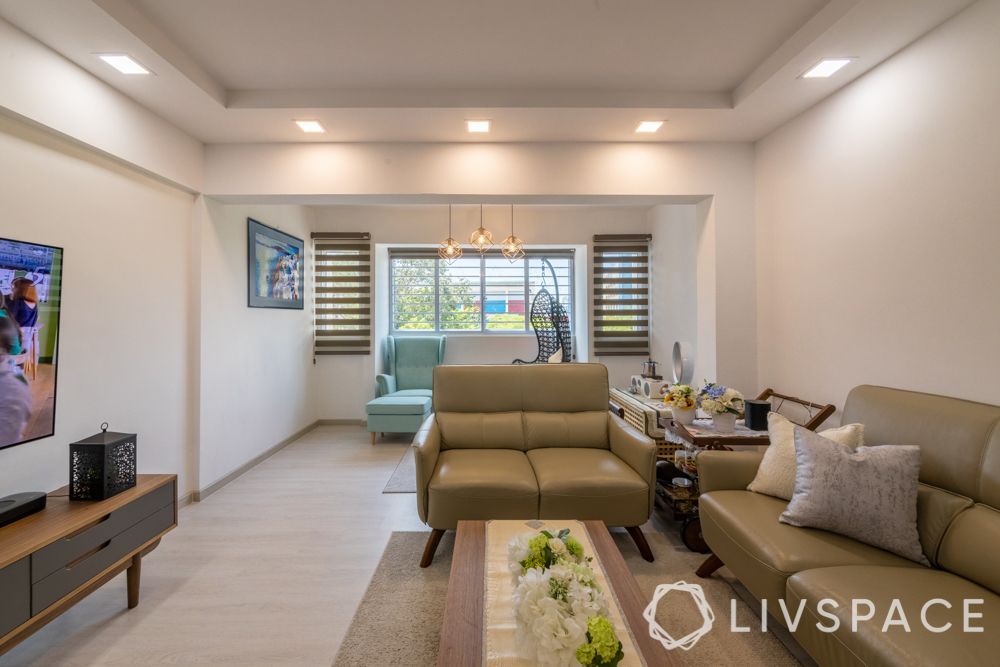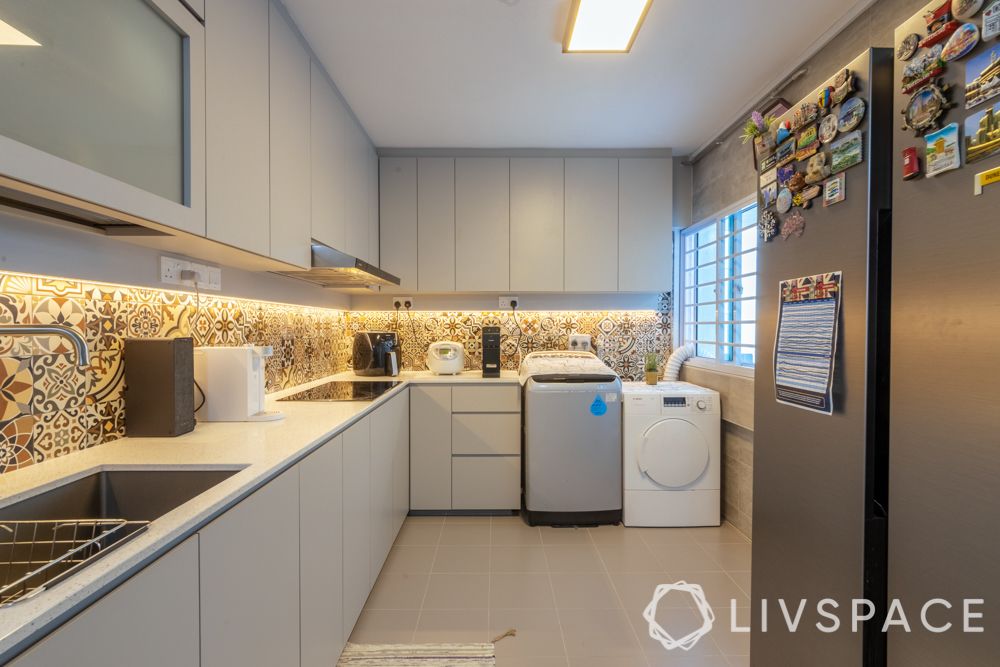 To give you an idea of the interior design process for large HDBs, here's a sneak peek of our makeover of an executive HDB. The design is a mix of different styles to make the home a welcoming space. The highest expense generally goes in the replastering of walls and in the electricals, as is the norm in resale properties. Yet, in this case, the designer was able to bring in hints of colour and add lots of hidden storage spaces to make this family home functional and eye-catching.
HDB maisonettes are a great property to own and equally exciting to decorate! Without restrictions on space-saving, this is a treat for designers, too. The design can be made to look like a landed home with some effort.
How Can Livspace Help You? 
If you are thinking of redesigning your home, then consider Livspace. Book an online consultation with our designers now to turn your dream home into a reality. We are all about quality and safe interiors.
Let the pandemic not stop you from attaining your dream home. We follow strict COVID-19 safety protocols, which you can read about here.
Love this article? Send us your queries and suggestions to editor.sg@livspace.com for more.