What comes to your mind when you think of a modern house? If you are guessing a home that follows current design trends, you are incorrect. You would be surprised to know that modern design is a style that emerged in the early to mid-20th century.
Intriguing? Keep reading to get a full picture of the concept of modern house design. 
What is modern design?
With its base in German and Scandinavian design styles, modern design can be described as simple and uncluttered. It is believed to have emerged between the 1920s and 1950s. This design style grew increasingly popular and later came to be known as mid-century modern.
'Form follows function' is the key idea behind modern design style. Simply put, every element in a modern house, whether it is the interiors, furnishings or decor, should have a practical purpose. 
Fact-check:
Modern and contemporary designs are often confused with one another. They are, in fact, two very different design styles. Contemporary design is something that follows the current trend. 
For more information on this style, read all about What Makes a Home Contemporary & How to Get it Right?
Features of a Modern House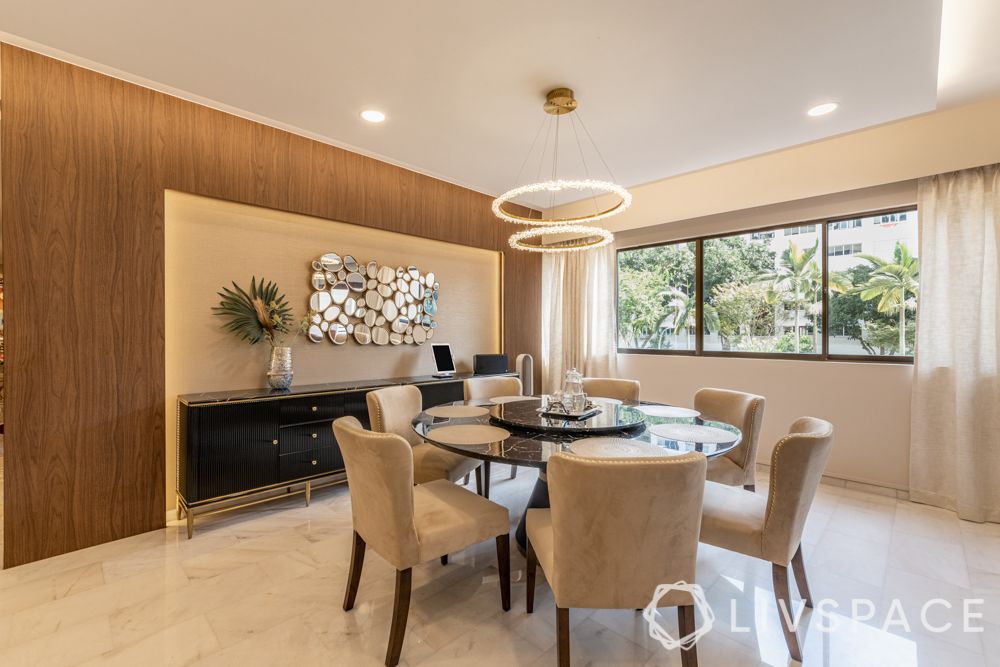 The common giveaways of a modern house are:
Clean lines
Limited, minimal and practical decor
A neutral and earthy colour palette
An open floor plan
Use of natural materials such as wood, metal and natural fibres
All design elements are functional and practical
No clutter
So the next time you see a home with neutral or earthy colours, natural materials and one devoid of unnecessary decor and design items, be convinced that you are inside a modern house. Another important aspect of the modern design style is that it usually uses a monochromatic colour scheme.
ALSO READ: 6 Easy Ways to Get That Modern Look at Home if You're Renovating
To inspire you further, we have put together a modern house picture gallery. Scroll on!
Best Modern Houses Designed by Livspace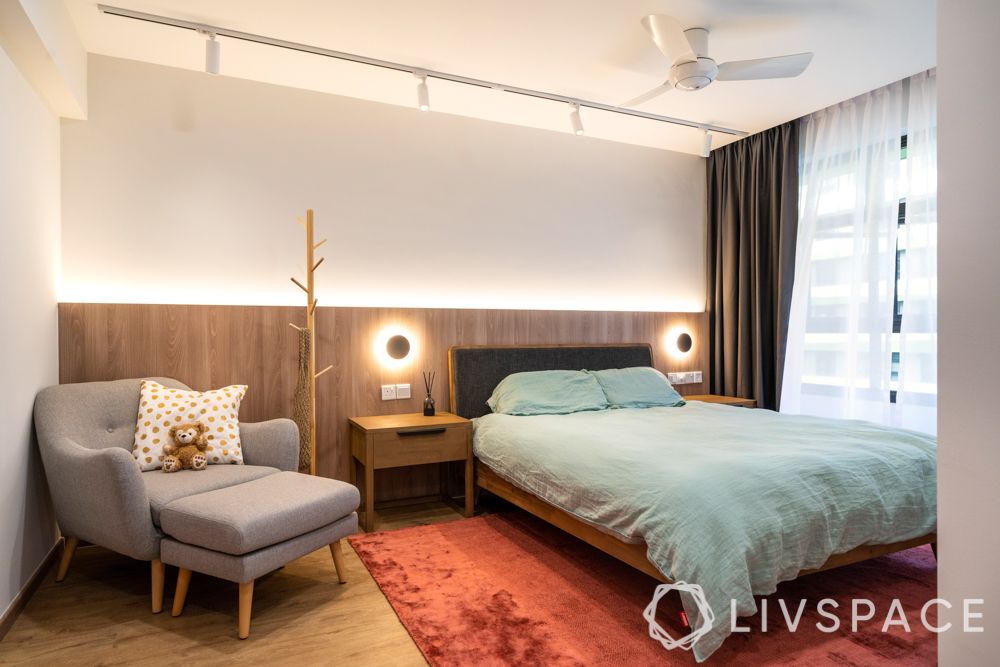 Homeowners Shuyi and Zhibin's HDB BTO bears a simple and minimalist design with a neutral colour scheme for the walls. Following an open layout, this modern house is amped up with storage units. The open layout also facilitates the couple to host many guests. 
Get the look:
The highlight of this room is the wooden tones. You can get this cosy look by using wooden furniture on wooden flooring. Use soft colours to break the monotony of wood.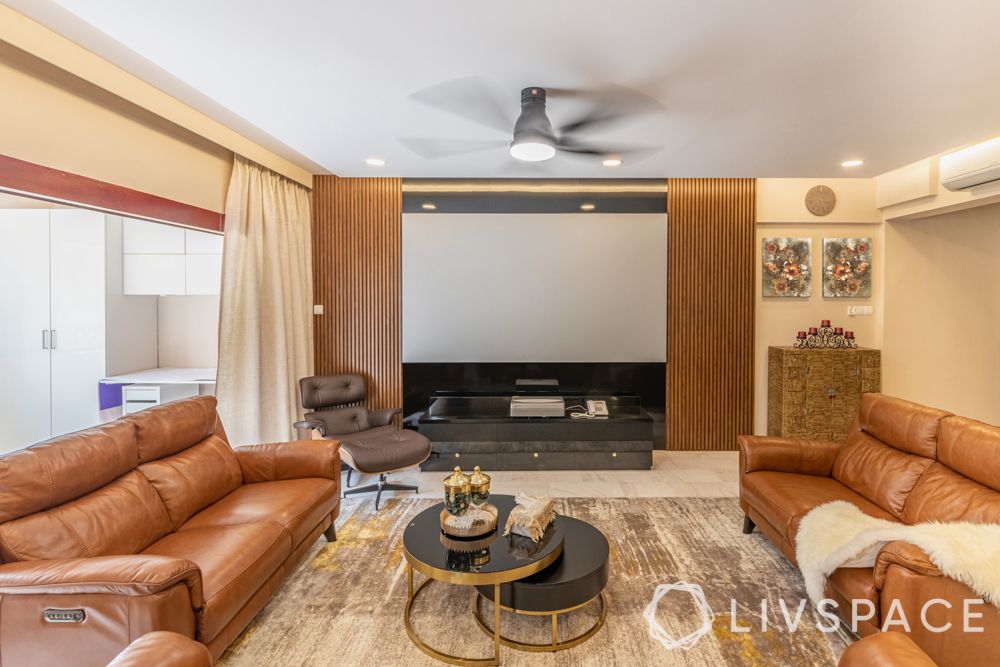 This modern 4-room condo evokes a warm and welcoming feeling thanks to the comfy furniture and calm colours in every room. Complementing the neutral colours are the metallic highlights.
Get the look:
Our designers suggest that the best way to achieve a modern look is to use monotone colours. In this case, beige and browns. Additionally, you can also utilise natural materials such as wood, metal and leather as seen in this modern house.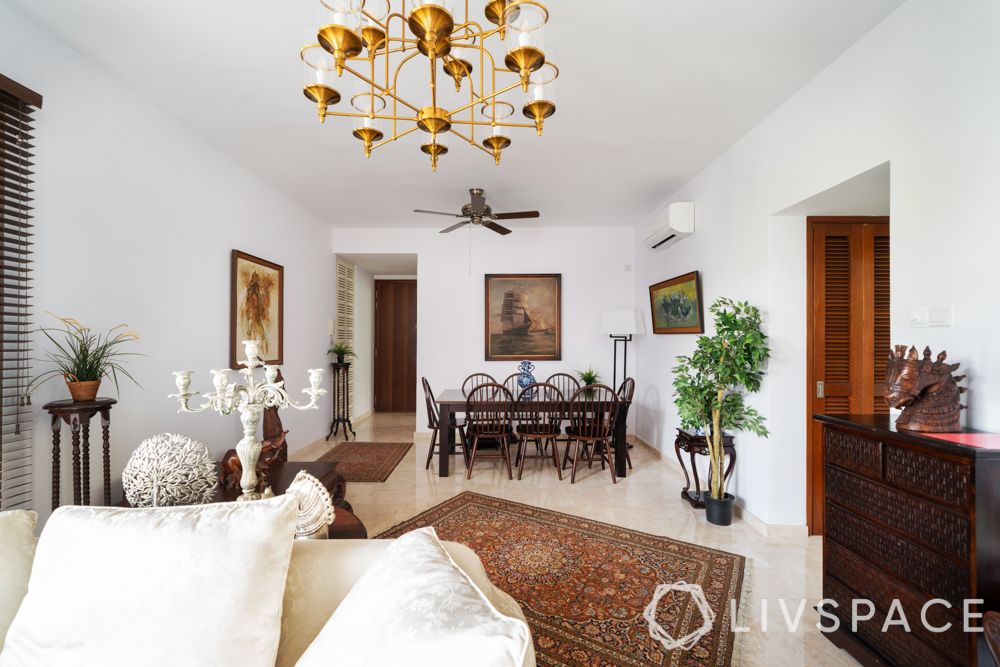 If you are a fan of wooden furniture, then you will love this home. Owned by an Indian couple, the home exemplifies their cultural roots. The modern house has clean white walls that perfectly contrasts the solid wood furniture. 
Get the look:
Have your walls painted white. Add some wooden furniture, a statement chandelier and a few decor items to perfect this look. If you'd like to add more character to your modern house, you can also consider hanging a few paintings.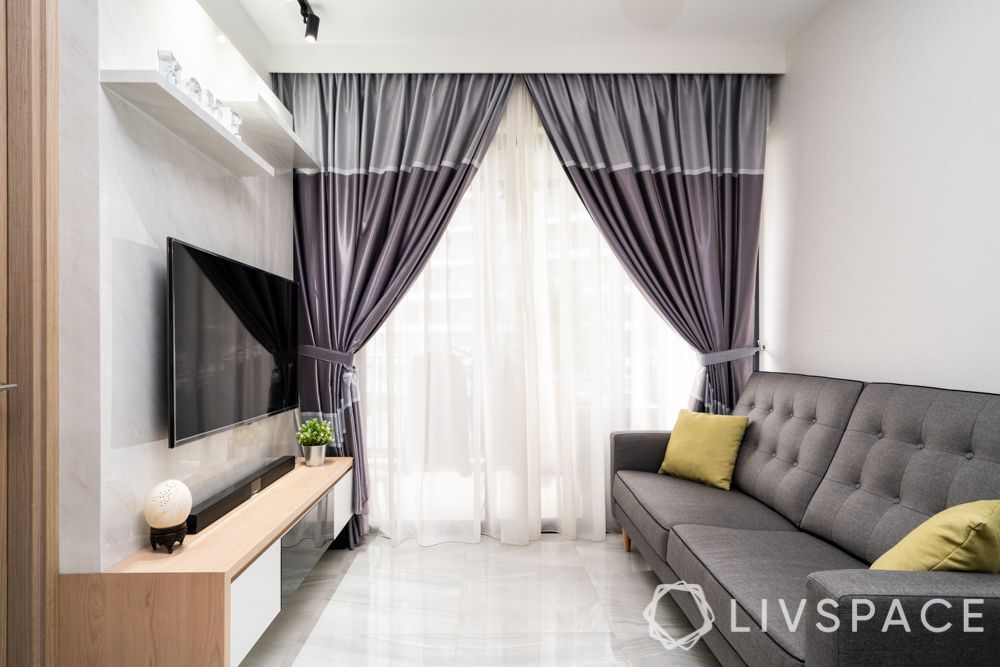 A perfect example of modern house design is this 3-room condo. Optimisation of the compact space has resulted in a completely functional home. The dominant colours in this home are white and grey, complemented by a neutral material palette ensured by the use of light wood As for the decor, it is limited to give the space an uncluttered and spacious look.
Get the look:
A neutral palette with complementing colours is what's mainly required to achieve this neat design. Also, invest in some floating and multifunctional furniture to save space.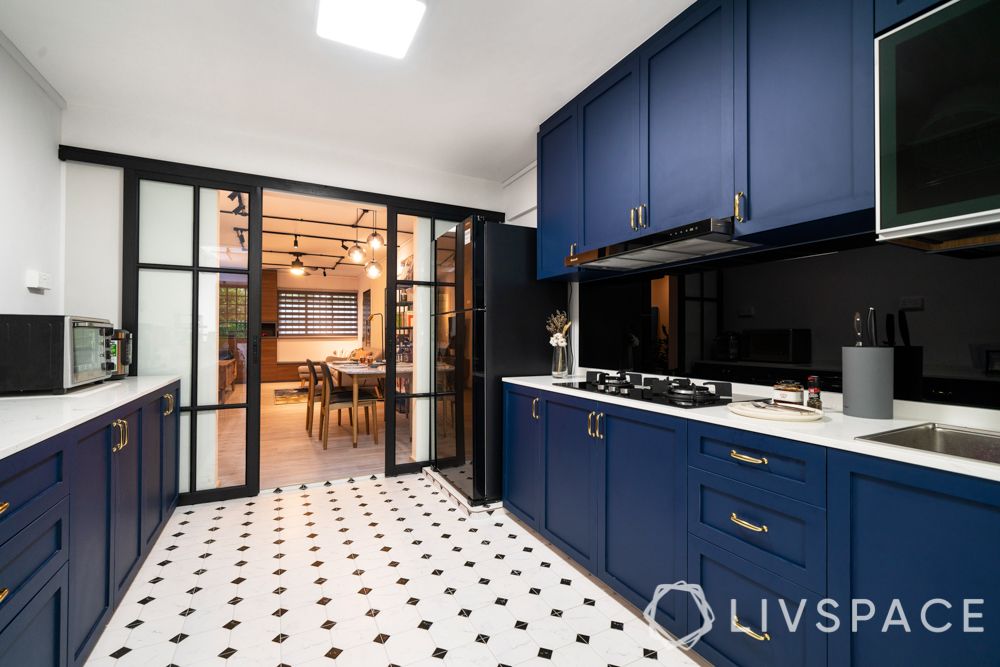 Last but not least is yet another compact HDB with beautiful modern interiors. With extensive use of pop colours, patterned tiles, glass, etc., this home is awe-inspiring. What's more? Every corner of this modern house is packed with storage units.
Get the look:
The colour combinations used in this modern house is simply outstanding. If you are a fan of colourful interiors, you should take cues from this home and experiment with them. You can also use a sliding glass door to amp up that modern feel.
How can Livspace help you?
We assume that you have become an ardent fan of the modern design style. If you want to get a modern house done, look no further. Livspace is your one-stop interior design solution. Book a consultation with our talented designers for safe and quality interiors. You can know more about our COVID-19 safety protocols here.
If you want to learn more about the various interior design styles, don't miss
10 Interesting Interior Design Styles That You Need to Try at Home
Send in your comments & suggestions to editor.sg@livspace.com.